Kicking off tomorrow at the Denver Marriott Tech Centre in Colorado, RMAF is one of the major Hifi Shows in the USA. There are stacks of exhibitors and plenty of new product launches…here's a roundup of the latest pre-show news!
Bryston will be showing a Bryston Active System featuring equipment including their BDP-3 and BDA-3 digital front end, Class A Recommended BP-17 Cubed Series preamplifier, new 21B Cubed 3 channel amplifiers and Mini T Actives. They will be in Room 1022.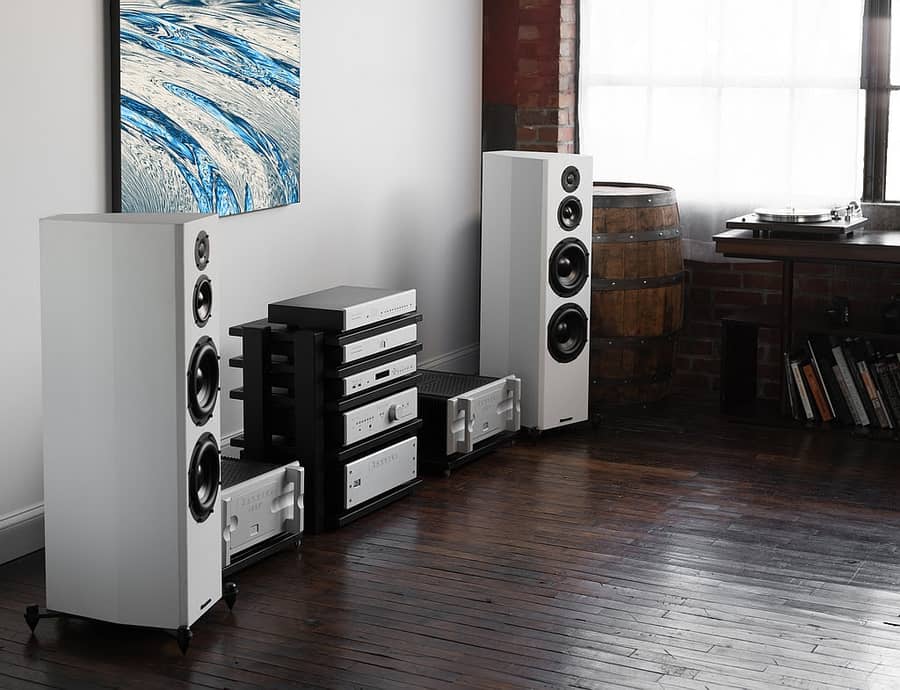 British Hifi manufacturer Mitchell & Johnson will be showing their September-launched S800 'digital' preamp ($1,725) and S815 power amp ($1,725), that are entirely designed, engineered and built in the UK. They will be in Room 6013, Summit Tower Level 6.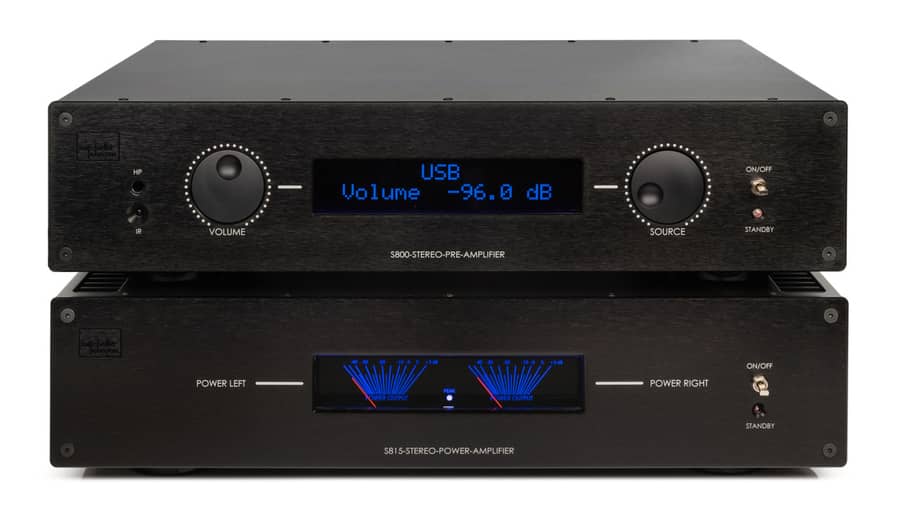 Join Cary Audio in the Marriott Towers Room 8004 they will be debuting their two newest network audio players at this year's show, the DMS-550 and DMS-600 also making its North American debut is Cary Audio's new SLI-100 vacuum tube integrated amplifier, the successor SLI-80.
PS Audio will be in the Spruce 1 suite, directly behind show registration on the first floor of the Denver Marriott Tech Centre hotel. Playback in the room will be on the following system: DirectStream Memory Player (DMP) (MSRP $5999), DirectStream DAC (MSRP $5999), BHK Signature preamplifier (MSRP $5999), BHK Signature 300 mono amplifiers ($14,998/pair), P20 Power Plant (2 units in use, MSRP $9999 each) Arnie Nudell's unnamed prototype speakers and associated gear from Arnie's personal system.
California based Dragonfire Acoustics will debut their Desktop Nearfield Monitor System Room 4007 at RMAF, including their Mini Dragon Planar Magnetic Speakers and DFA MD-4 DAC/AMP and DSP Room Correction product.
Nordost will be in the Humboldt Peak room is showcasing a system featuring components from CH Precision, DCS, and VPI, as well as YG Acoustic loudspeakers. The whole system will be wired using Nordost's Reference range of Odin 2 cables. Nordost will also be exhibiting at CANJAM with Woo Audio. They are also hosting a jazz concert that will be held at the Hilton Garden Inn, across the street from the Denver Marriott Tech Centre, on Saturday, October 6th at 2 pm and 6:30 pm. The concert will be the debut of a new jazz ensemble, featuring Dave Douglas, Dominique Eade, John Gunther, Elan Mehler, and Simón Willson.
Muraudio's newly released SP1 will be at Rocky Mountain Audio Fest 2018 and will be paired with Triangle Art's Master Reference and Maestro turntables, Reference Tube phonostage and preamp and all new TA-200M Pure Class A Monoblocks. Visit room 1104.
Italian Hifi brand Aqua, from Milan, will have their DACs in three different listening rooms at the show Room 581, Formula xHD. Room 578, La Voce S3 Discrete. Room 9004 by Old Forge Studio, Formula xHD.