Roksan Audio was founded in 1985 by two dedicated audiophiles with backgrounds in engineering, business and finance. It was a superb combination of passion, ideas and energy that resulted in extraordinarily quick success and recognition in the audio world. Consistent progress eventually took them to where they are now: simply one of the world's most respected and admired Hi-Fi manufacturers.

It all started with what become perhaps their best-known product and an audio classic, the Xerxes turntable. After a series of gradual upgrades and modifications, it exists today in its latest and greatest form, the Xerxes 20 Plus. This traditional of vinyl replay continues with the Radius 5 turntable, cartridges and a range of innovative upgrades and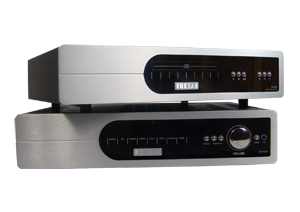 accessories.

The Roksan K2 series of electronics have won numerous global awards for their combination of power, musicality and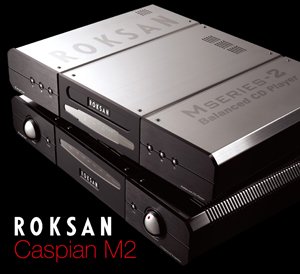 affordability. There is a high level of sonic involvement and vitality in addition to quality of design and build unheard of at the price point. As well as the existing K2 Integrated Amplifier, the K2 Power Amplifier and CD player, the latest products in the K2 range encompass Bluetooth wireless technology for flexible high quality audio connectivity.

The Roksan Caspian range has long been an acknowledged benchmark of audio excellence for both customers and audio journalists. Its latest M2 series of products is no exception.  Consisting of the M2 Integrated Amplifier, M2 Power Amplifier andM2 CD Player, this range offers a level of sound reproduction often found in products two or three times the price point. This is a trait that has, yet again, contributed to a host of five star reviews and international awards year after year.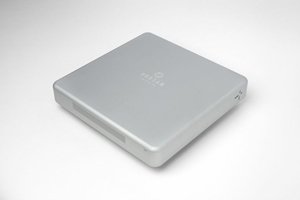 The new flagship Oxygenerange, bearing the moniker 'less is More', is a very exciting new development in the Roksan story. With the first products just launched both the sound and unique look of theOxygene is already making waves among the audio press. Featuring sleek, minimalist design plus touch sensitive controls and wireless aptX Bluetooth connectivity it's the ultimate statement in high-end audio/lifestyle design. Joining the existing Oxygene Integrated Amplifier, CD Transport and CD Player will further products including be a top-of-the range DAC and music streamer. There will also be a matching turntable for those who wish to combine traditional audio technology with a modern design aesthetic.

As well as electronics and vinyl replay, Roksan have also designed highly regarded loudspeakers over the years. There is currently a standmount loudspeaker for the K2 Series, the K2 TR-5, a floorstanding design for the Caspian range – the FR-5 – and the brand new Darius S-1, Roksan's most advanced speaker design to date, for the Oxygene Series.

Roksan's products are still designed and made at the company's headquarters in North London. This is something all too rare in British audio these days and something the company is rightly proud of. This ensures not only complete quality control but a comprehensive research and development process that would be impossible to uphold if the product manufacturing was overseas, as is so often currently the case.

The current product line-up and the ethos of future product design is still resolutely entrenched in the company's rich sonic audiophile history. As Roksan continues to progress and develop along with future formats and technology, its aim is to preserve all that it is renowned for whilst delivering wish-list products for discerning listeners and customers.