The organisers of the Rotation Garden Party got in touch to tell us about this year's event on the 22nd of July. A musical experience on an Audiophile System, held within the grounds of the beautiful, grade 2 listed Bishton Hall.
Topping the bill is Colleen 'Cosmo' Murphy, the New York broadcaster, DJ, producer, musical host of Lucky Cloud Sound System and curator of Classic Album Sundays.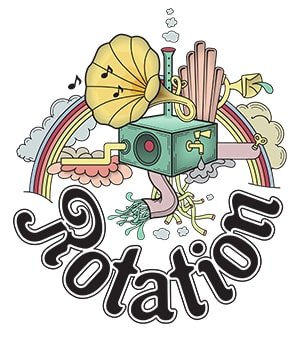 Support comes from Andy Taylor and Stuart Robinson, two "Balearic warriors" in their own right. Andy runs the Sunday balearic pub sessions We Are The Sunset at The Star by Hackney Downs, whilst Stuart resides at another pub legacy, The Great Outdoors at Birmingham's The Lord Clifden.
As usual, Mind Fair DJs Ben Shenton and Dean Meredith will be holding down the fort as well as installing their lovingly assembled Klipschorn Audiophile sound system for "maximum aural pleasure". The Gin Jamboree team will hosting a dedicated G&T bar, with wines, spirits, craft ales and ciders supplied by Old School Wines. A selection of food vendors will also be available throughout the day.
Children under 16 go free but must be accompanied by an adult. Early Bird Tickets £12.50