ROTEL A12MKII, ROTEL CD14MKII AND ROTEL RCD-157MKII MODELS INTRODUCED
Japanese HiFi brand  Rotel is has introduced the new Rotel A12MKII integrated amp, Rotel CD14MKII and Rotel RCD-1572MKII CD players.
Continuing the upgraded 60th Anniversary models the new Rotel products benefit from innovations and improvements to the circuit designs and enhancement to critical audio components,
TEXAS INSTRUMENTS DAC
All of the new models feature a new, premium, Texas Instruments 32-bit digital-to-analogue converter, power supply refinements, precision acoustic coupling capacitors, and circuit board layout isolation techniques designed to lower the noise floor and reduce distortion.
ROTEL A12MKII, ROTEL CD14MKII AND ROTEL RCD-157MKII
The Rotel A12MKII includes a new DAC, digital processor, and digital interface chipset with twelve complimentary changes to the power amplifier. Each MKII CD player received an upgraded CD drive mechanism, new CD controller chipset, DAC and tuned critical acoustic components. The CD14MKII and RCD-1572MKII provide RCA outputs and a coaxial digital output, allowing the units to be utilized as a CD transport supporting off-board digital-to-analogue processing. The RCD-1572MKII also includes a fully balanced, fully differential XLR output rejecting external noise and lowering RF interference.
ROTEL A12MKII, ROTEL CD14MKII AND ROTEL RCD-157MKII PRICES
The A12MKII, CD14MKII and RCD-1572MKII will be available in silver and black finishes beginning in January 2022.
Suggested retail prices:
Rotel A12MKII $1,099 £949 €1,099
Rotel CD14MKII $899 £649 €749
Rotel RCD-1572MKII $1,099 £995 €1,099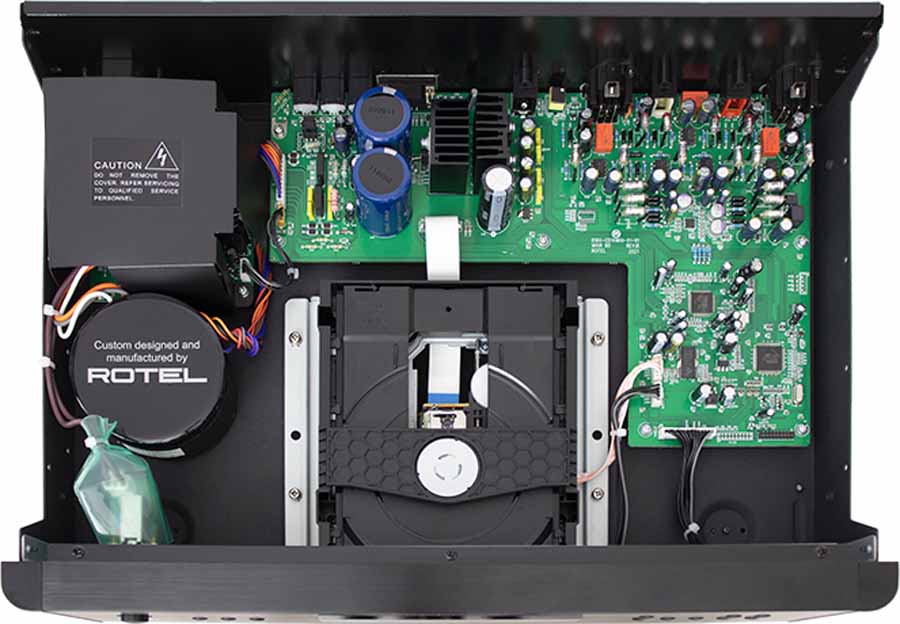 HiFi Pig Says: A milestone anniversary for Rotel which they are celebrating with a lot of new products.