Incorporating Ruark's knowledge of the past with its vision of the future, R5 is an 'all-in-one' system.
The R5 has a curvaceous, hand-crafted cabinet with glass and metal components and a fabric grille. The benchmark for R5 was Ruark's own R7. Ruark has scaled down its flagship model to create the R5. It is also multi-room prepared, it can be wirelessly linked with Ruark's MRx, R2Mk3 and R7Mk3 models.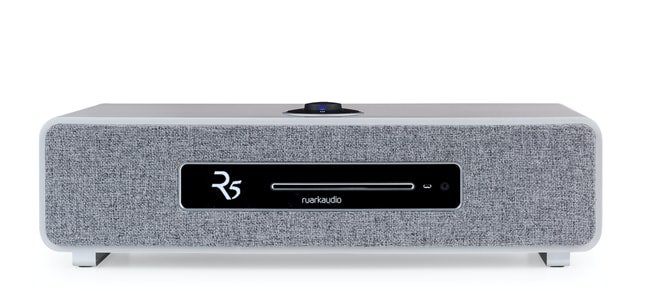 R5 uses newly developed Class A-B amplifiers in a 2.1 configuration with active electronics to control the loudspeaker units.The stereo speakers have been developed with a powerful neodymium magnet system coupled with a lightweight cone/coil assembly, and a long-throw subwoofer.
As with Ruark's other products, the RotoDial controller makes operation simple, but also included with R5 is a matching 'radio-link' remote which mirrors exactly the controls on R5. R5 can also be controlled using Ruark's LINK app for iOS and Android devices. It is priced at £999.
READ MORE HIFI NEWS WITH HIFI PIG