RUSS ANDREWS TT-2 PHONO INTERCONNECT CABLE LAUNCHED
Russ Andrews has launched the Russ Andrews TT-2 Phono Interconnect cable for turntables equipped with phono socket outputs.
The Russ Andrews TT-2 Phono Interconnect cable combines the Kimber braided cable design with those of an outer screen, to minimise hum pick up.
RUSS ANDREWS TT-2 PHONO INTERCONNECT CABLE
The Russ Andrews TT-2 phono interconnect cable was created following on from the Russ Andrews TT-1 cable, which is a coax design and in part based around the wire used in the Kimber Select range. TT-2 is a more traditional braided Kimber design, made using three woven Teflon-insulated pure copper conductors per channel, around which a high-performance Kimber screen is fitted. The screen is connected in a very specific manner, which Russ tells us "dramatically reduces noise pick up and prevents hum".. TT-2 is terminated with Kimber's UltraPlate™ RCA connectors.
TURNTABLES
"The turntable cable is the one cable in a HiFi system that must be screened to prevent pick up of hum, which is a potential problem with all cartridges, but more common with the moving magnet designs often fitted to lower and mid-priced turntables," explains Russ Andrews, chairman and technical director.
"We've seen more and more turntable manufacturers moving away from hard-wired interconnects and fitting phono sockets to their products, specifically on lower-priced and mid-range turntables," says Russ. "This is great, as it gives people the opportunity to use a higher performance cable to connect to the phono stage in their HiFi system, previously just the domain of high-end turntable users".
GROUNDING WIRE
The TT-2 is supplied with a spade terminated grounding wire of the same quality as the Kimber wire used in the main cable, for use with turntables that have a separate ground terminal.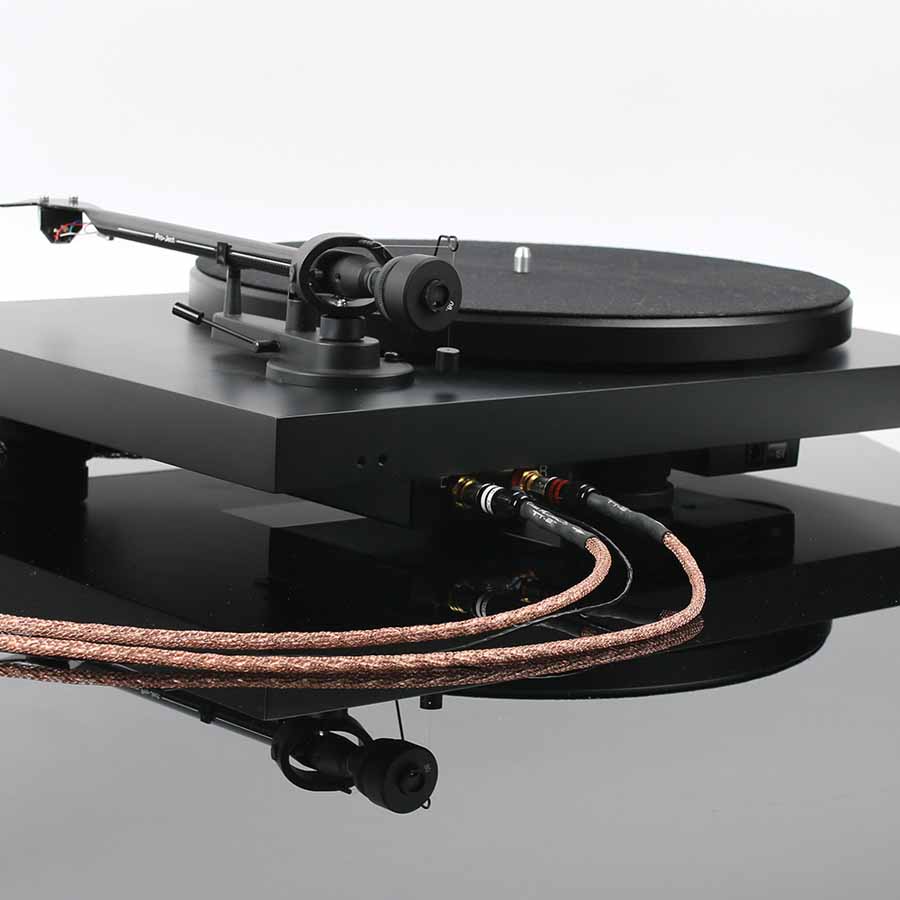 RUSS ANDREWS TT-2 PHONO PRICE  
Russ Andrews TT-2    0.5m pair         £239
Russ Andrews TT-2    1m pair            £304
Russ Andrews TT-2    1.5m pair         £370
HiFi Pig Says: As the popularity of vinyl with traditional and new users shows no signs of abating, more and more new audiophiles are gaining an interest in improving their systems, making it sound better and upgrading from their first basic turntables…long may this continue!