SAE will show an amplifier at Munich that is " too powerful to rate in watts, the 2 Horsepower 2HP-D".
Designed by Morris Kessler, SAE's co-founder, SAE say: "the 2HP-D represents the culmination of 50 years experience designing many of the world's most highly regarded amplifiers".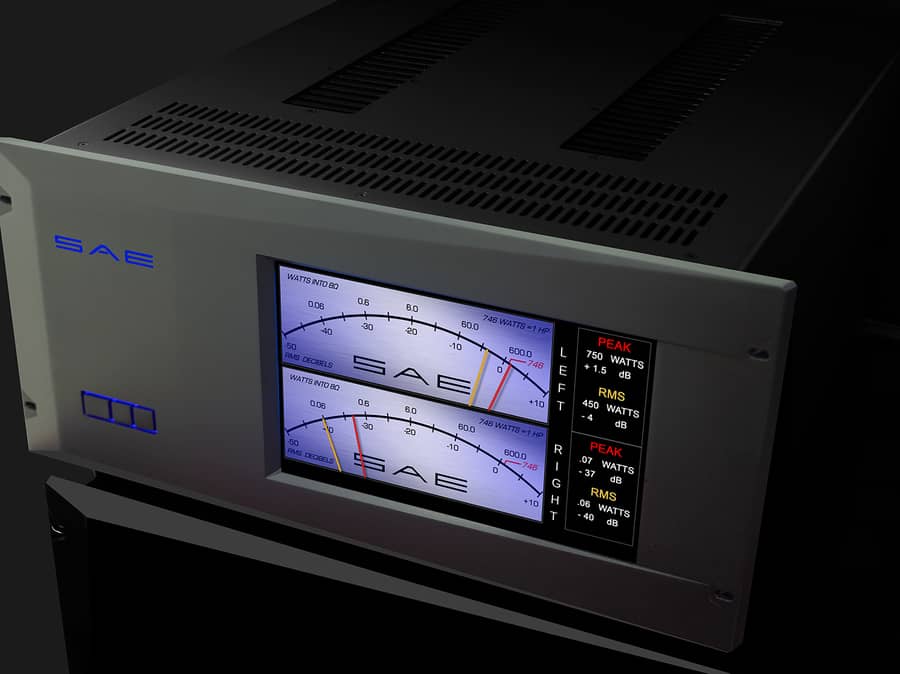 "A dual-mono design with fully balanced circuit topology including dual-DC servos and current feedback, the 2HP has the delicacy for pianissimo playback.  With 24 output devices per channel and two independent power supplies, triple-forte is handled with ease".
"Visually striking, the 2HP-D adds dual LCD virtual VU meters to the front panel.–Meters so sophisticated they track average and peak power output simultaneously!  (For stealth installations, the amplifier is also available without the meters.)"
See SAE in Munich:  Audio International, Hall 4 Stand R-09.