Founded in 1988, Shenshen and Dongguang based Shanling Audio has been designing and manufacturing a range of Hifi products for over 30 years and are being well known for their valve-based products.
Shanling Audio expanded into the portable audio market in 2014 with Shanling M3, their first Hi-Res portable music player. Nowadays, Shanling offers a wide range of portable products, from portable players and earphones to different Bluetooth models.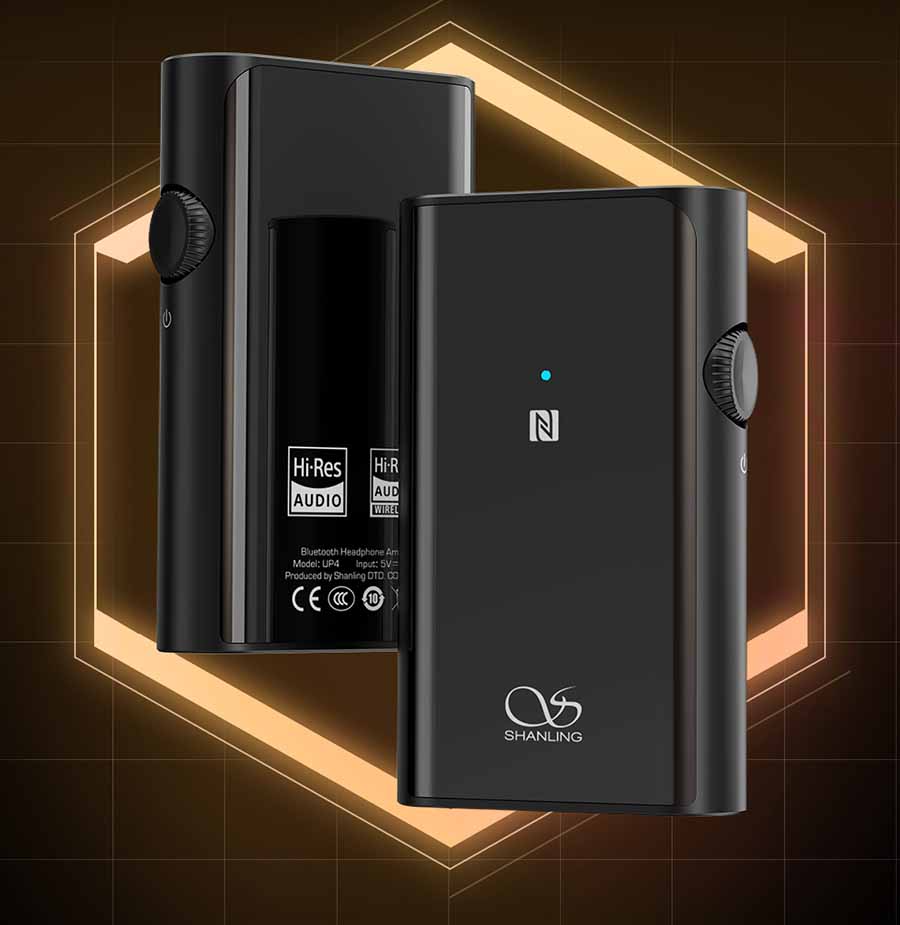 Streaming Music
With the rise of streaming services, smartphones are quickly becoming the sole source of music for many audiophiles. And Hifi Bluetooth amplifiers represent an ideal device for this new era. They can be used with wireless headphones and IEM's but mean that you can still use wired headphones even in the future, as headphone jacks continue to become even rarer on the latest smartphones.
ESS Sabre ES9218P DAC/AMP Chips
The Shanling UP4 Bluetooth Amp is equipped with two ESS Sabre ES9218P DAC/AMP chips, and a balanced headphone output. It combines Bluetooth 5.0 with support of high-quality Bluetooth LDAC and LHDC codecs, giving the user wireless Hi-Res. It has been given Hi-Res Wireless certification by the Japan Audio Society. It is small and practical and fits into your pocket or can be worn on a belt or strap, having a plastic case with built-in clip.
Multipurpose
While UP4 is primarily designed for use with headphones on the go, it can also serve as a source in any 2-channel rigs, connected to active speakers or even to a power amplifier. UP4 can also be used with any computer as a USB DAC/AMP.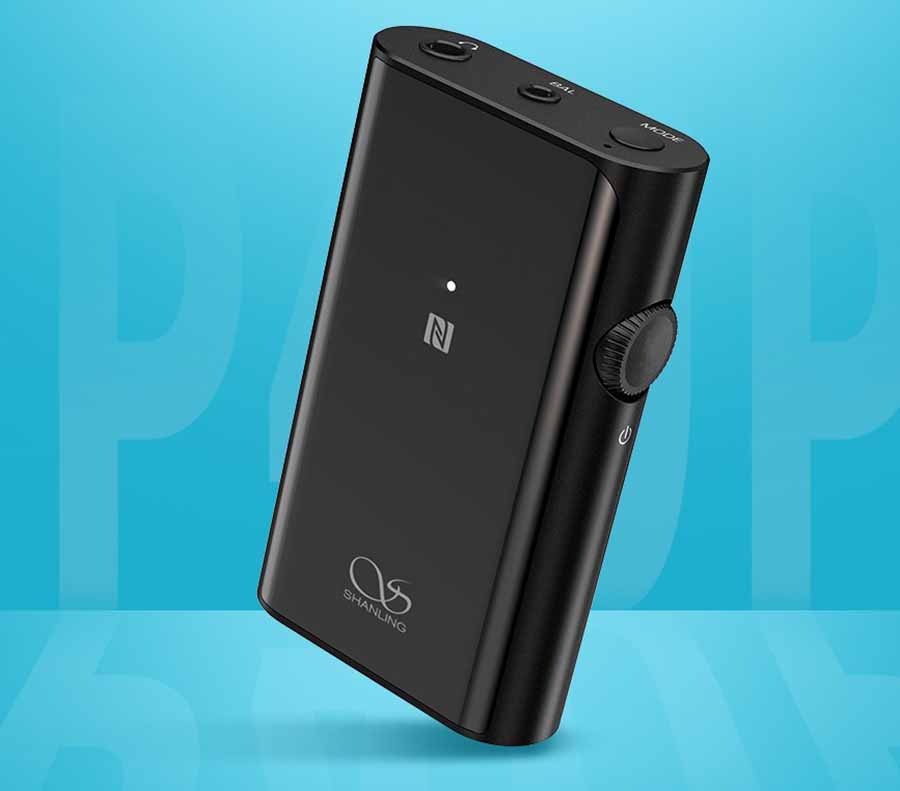 Specification:
Bluetooth Chip: Qualcomm CSR8675, BT 5.0
Supports: LDAC, LHDC, aptX HD, aptX LL, aptX, AAC, SBC
Hi-Res: Up to 24 bit / 96 kHz with LDAC & LHDC
DAC/AMP: Dual ESS Sabre ES9218P
Output: 2.5mm Balanced, 3.5mm Single-Ended
Output power: Up to 91mW@32Ω (SE) / 160mW@32Ω (BAL)
Battery life: Up to 15h (SE) / 10h (BAL)
Features: USB DAC / NFC Pairing
Microphone: Knowles, with CVC Noise Cancelling
Dimensions: 60 x 36 x 13.5 mm, 37g
Price
MSRP: 99 USD / Euro