Introduction of the SIAV
Shanghai International High-End Hi-Fi Show, concurrent with The Shanghai International Home Theater Show ("SIAV") is organized by the China Audio Industries Association and CCPIT Shanghai Pudong Sub-Council, co-organized by Shanghai Pudong International Exhibition Corporation, Shanghai DianYi Exhibition Co.,Ltd. and SIAV Audio Visual Club. Starting from 1993 till now, with the longest history and competitive geographical prime location, the SIAV has been playing a prominent role in the industry. The SIAV has been continuously expanding its scale in these years. As the annual vanguard audio visual exhibition, many international audio brand manufacturers have chosen here as their new models and products launch platform. For more than two decades, SIAV has staged at the Shanghai Exhibition Center, Shanghai Equatorial Hotel, Shanghai Everbright Convention and Exhibition Center (Shanghai Hua Xia Hotel), Shanghai International Convention Center (Pudong), Shanghai Hua Ting Hotel, Pullman Shanghai Skyway Hotel, several changes of venues. For the SIAV 2015, we have chosen to return to Shanghai International Convention Center (Pudong). Shanghai International Convention Center has been a distinguished venue, well-respected far and near for professional conventions and exhibitions venue since its inauguration; not only popular in Shanghai but also for the whole China.  It embraces so many wonderful silhouettes and memories in its history.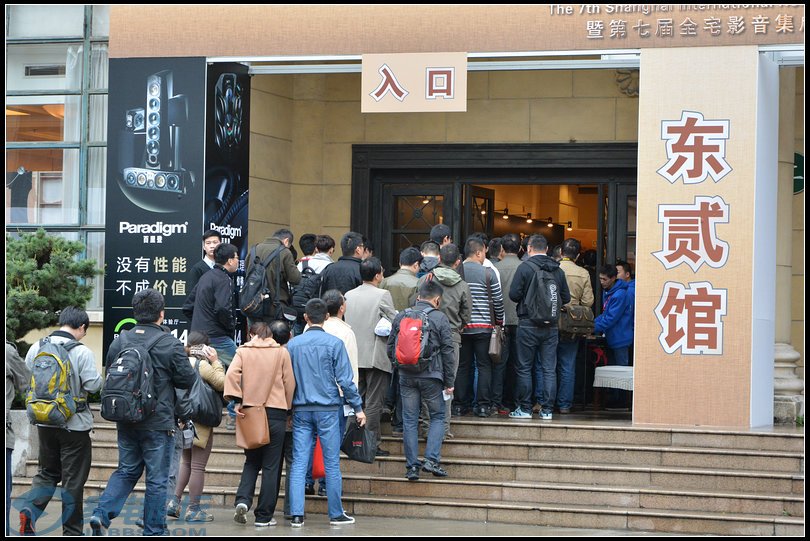 Brief Introduction of SHICC 
Shanghai International Convention Center is located in the heart of Lujiazui – Shanghai's Financial and Trade zone, adjacent to the Oriental Pearl TV Tower and facing the multinational styles of architecture along the Bund across the Huangpu River. It enjoys superior geographical position, easily accessible from all parts of the city with modern transportations. The center was completed and officially opened for business in August 1999, covering a construction area of 110,000 m2. As the new landmark of Shanghai, the center was appraised as one of the 10 classic buildings over the 50 years since the founding of the P.R. China.
Shanghai International Convention Center has successfully held the important domestic and international conferences and received many political celebrities, including the Fortune Global Forum, APEC Leaders' Summit and series of meetings, the 35th Asian Development Bank Council Annual Meeting, the 5th APEC Telecom Minister Meeting, the 60th session of ESCAP, Global Conference on Scaling up Poverty Reduction, World Engineers' Convention, the 24th World Ports Conference, the 22nd Congress on the Law of the World, the 28th International Conference on Software Engineering, the Heads of State Council Meeting of SCO Member States, African Development Bank Group Council Annual Meeting, and the Welcoming Dinner of EXPO 2010 as well as winning high praises from various parties.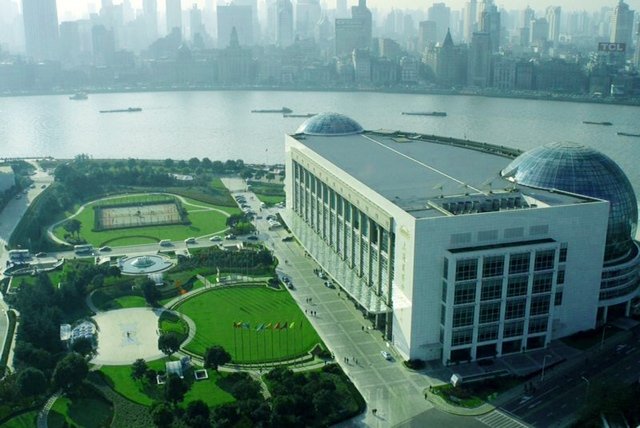 Trend forward 2015
Personal Mobile AV Entertainment Equipments Exhibition
The development of the mobile audio and visual devices accelerates and leads to continuous uprising of its market share. Headphones have been driven to become the hottest audio-visual devices. As signal sources for headphones, mobile audio-visual devices such as portable audio-visual players, MP4 players and smart phones/tablets are three products being highly sought after. While music becomes a necessity in young people's daily life nowadays, along with 3G and 4G network popularity, they are relying on wireless network both in the workplace and at home. The equipments with wireless and Bluetooth have become their targets which can match with their demand on stylish appearance, compactness, Hi-fi acoustic quality and convenience for moving around with portable music for their personal mobile audio-visual life.  Streaming media, personal smart wearable devices, and diversified personal mobile audio-visual entertainment devices have gradually developed into a force constantly infusing into our daily life.
The SIAV seems running on the traditional route, but in fact, it has long combined the Hi-fi, home theater integration and personal mobile audio and visual entertainment equipments into one. With its 22 years experience and history of organizing AV exhibition, SIAV has been one of the best in the industry of diversified international audio-visual exhibitions. The quest for the world's most expensive high-end audio equipment, Estonia's "Slim Waist" speakers — Estelon flagship version,  the 100-inch laser INESA TV of the Shanghai Instrument Electronics have chosen to debut at the 2014 SIAV exhibition. Mr. Glenn Phoenix, the founder of Westlake Audio also gracefully appeared and caught his fans' attention at the SIAV. Many industrial players came particularly for seeing this highly experienced and remarkable person.
We are going to open up a new showing zone of personal mobile audio-visual entertainment equipments by assembling diverse major digital brands and all personal mobile audio-visual entertainment devices at the SIAV 2015. This exclusive show zone provides an opportunity that visitors can experience equipment and brands which are unusually reached by them and so audio-visual can realize its personalized mobility.
Time flies! The SIAV 2015 is approaching while the SIAV 2014 is still flashing across our mind. We are expecting more new and old friends can join this AV hi-fi feast this year. We will centralize and capture high-end, novel and innovative brands and exhibits! Let's first review a quick snapshot of the thriving SIAV 2014 recorded by one of our media partners!