At the High End Show 2015 in Munich Norwegian high end cable manufacturer will show and give auditions with their new upgraded audio cable product lines. The cables have been upgraded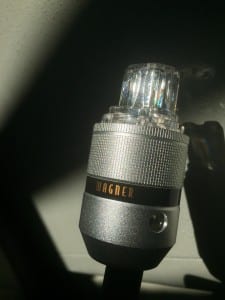 with increased flexibility, easy installation and handling, enhanced durability, redesigned inner frameworks and general cosmetic enhancements.
They will also be introducing their new SCD Grieg digital interconnects 75 Ohm and AES/EBU 110 Ohm.
Knut from Skogrand says they will be bringing their top of the line cables, the SC and SCI Beethoven cables, to the show together with the SC and SCI Tchaikovsky, SCAC Wagner, SC Ravel and SC Brahms models.
Skogrand will be co-exhibiting with ModWright, Tune Audio and VPI in room E215 Atrium 4 2nd floor.