As well as the large amount of actual listening rooms on offer to delight the eyes and ears of Bristol Show visitors, there are plenty of static stands lining the corridors and the huge Bristol Suite area.
It is impossible to miss The Chord Company in their regular spot at the main entrance to the show, as usual they were doing a roaring trade selling cables from their static stand, probably in no small part due to the friendliness and professionalism of the team.
Down the long corridor on the ground floor there was plenty to catch the eye. A great array of racks from both Atacama and Hifi Racks.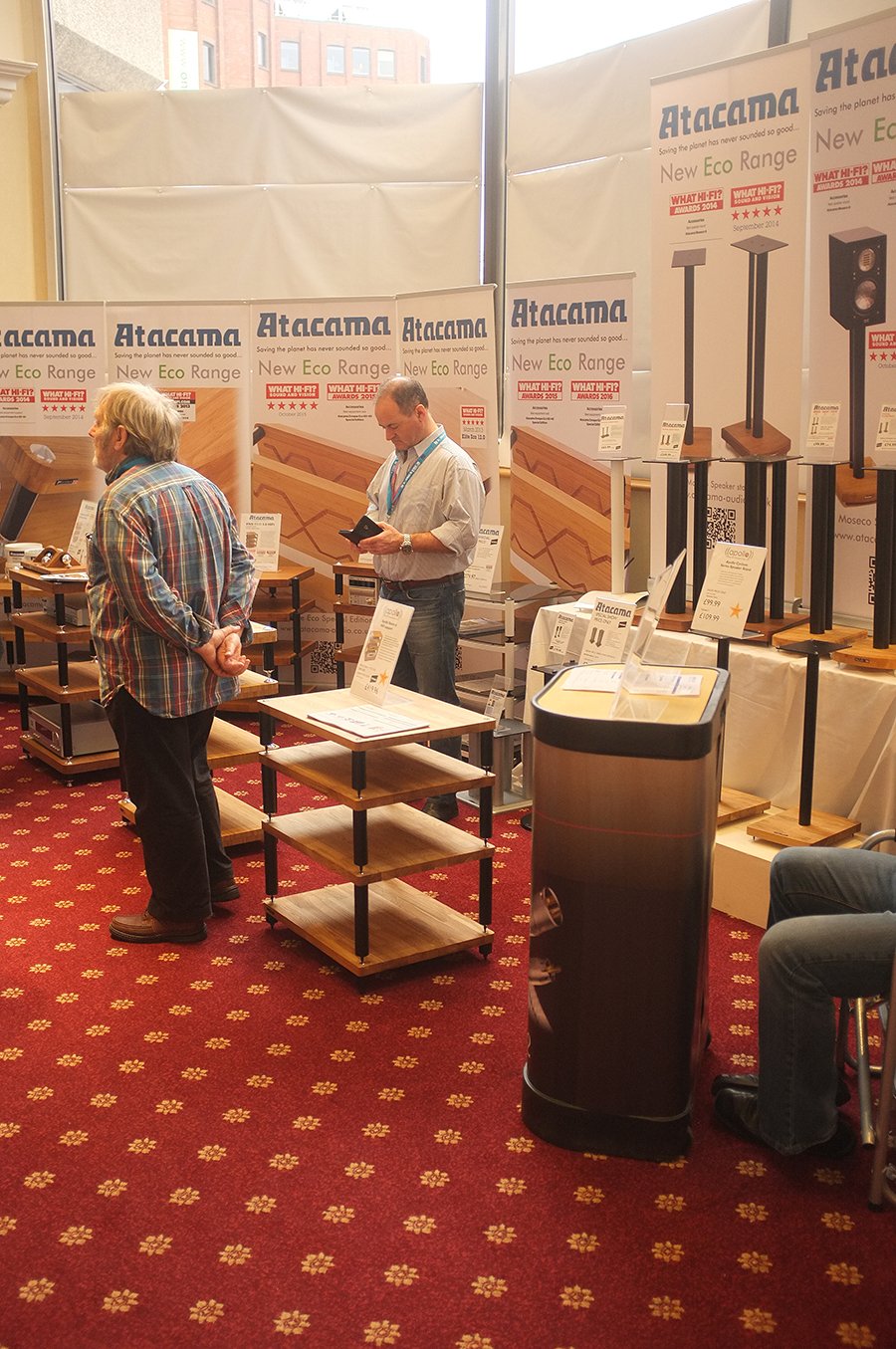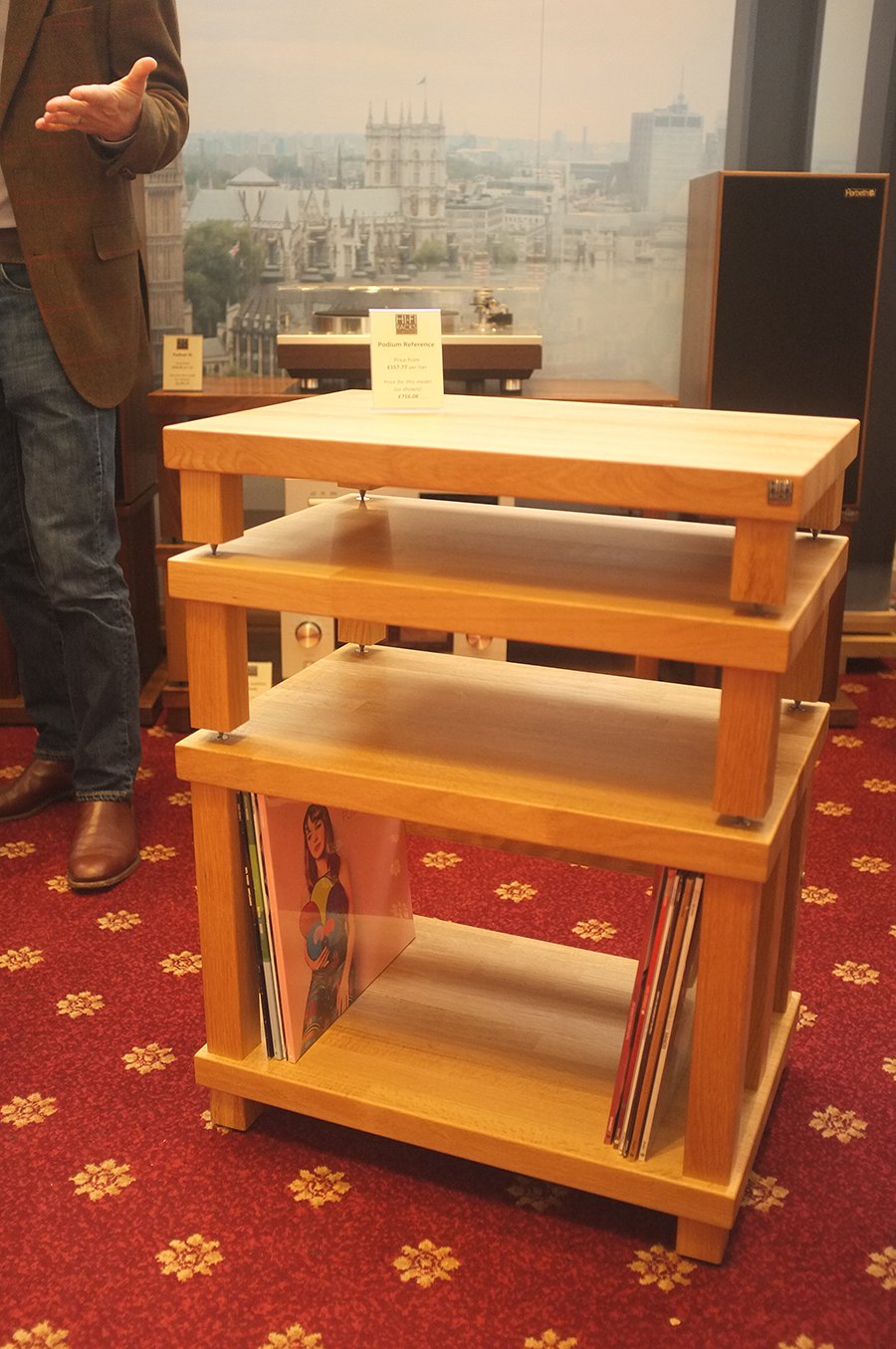 Also on show were plenty of Grado headphones, QED cables and Goldring cartridges.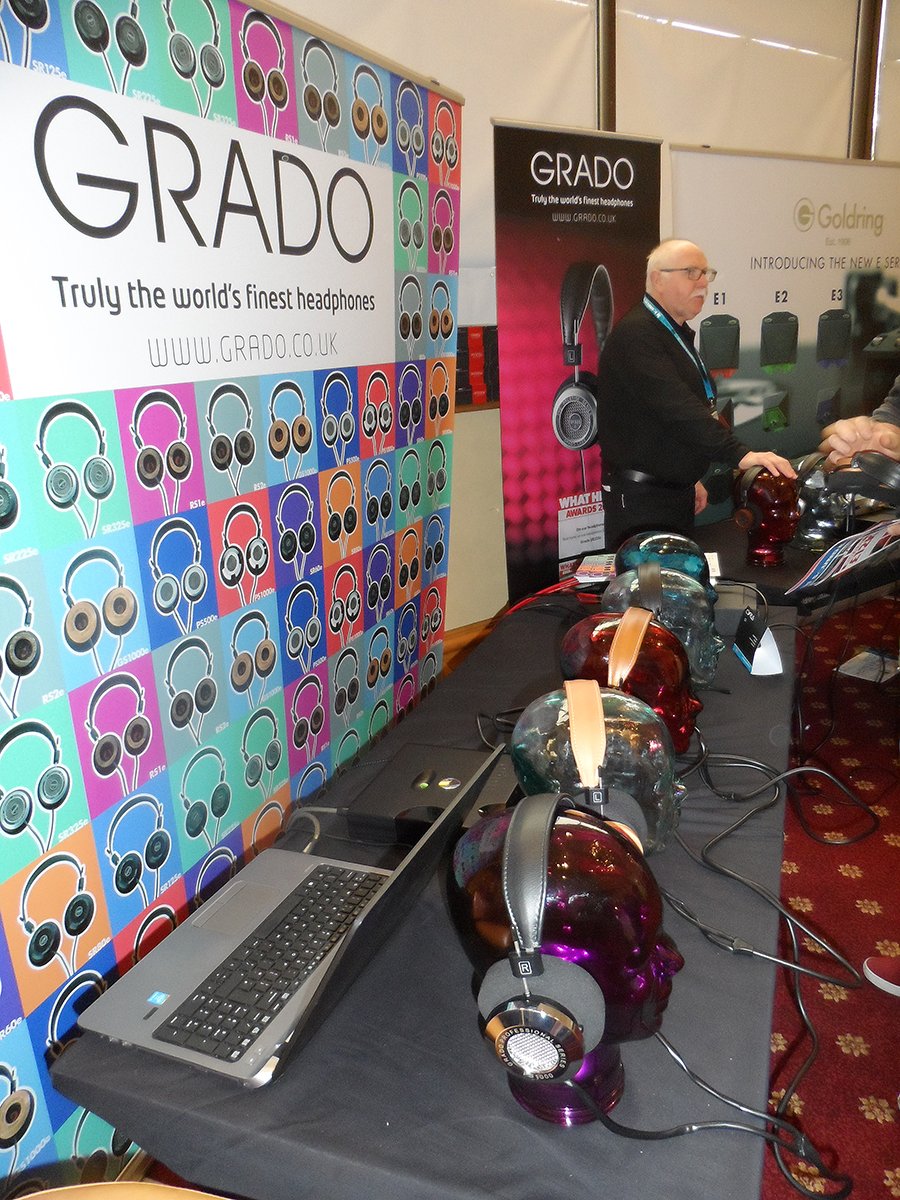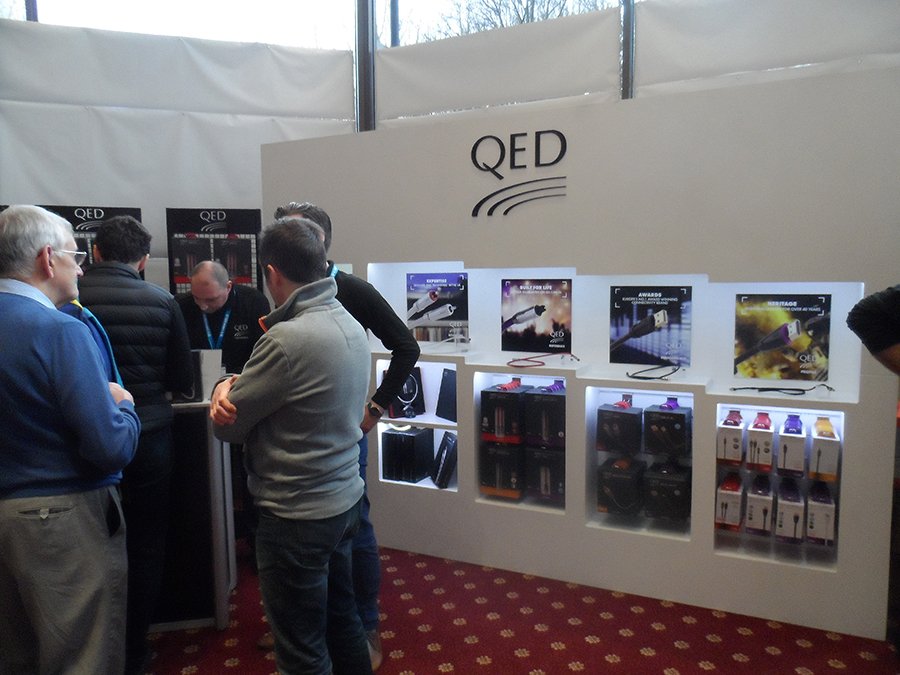 The Vinyls Best stand seemed crowded every time we passed it and Timestep were also in demand with the public with their modifications for the Technics 1210, phonostage and other goodies.
I was really wanting to have time to properly chill out in the Arcam High End Home Cinema Room but time constraints meant I only got a quick listen, though what I heard and saw was impressive. I think home cinema was playing it down a bit, our local picture house could learn a thing or two from Arcam's set up. I am a bit of a sucker for the KEF Reference loudspeakers and used in this Atmos surround set up the effect was excellent. Unfortunately, the full on cinematic experience was a little dark for taking photo's, but it was very authentic…just add popcorn.
Next up was a sweep around the Bristol Suite. A lot of great headfi gear in here. The Astell & Kern and Audeze stand was very busy, with plenty of folk wanting a listen to the DAPs and planar headphones.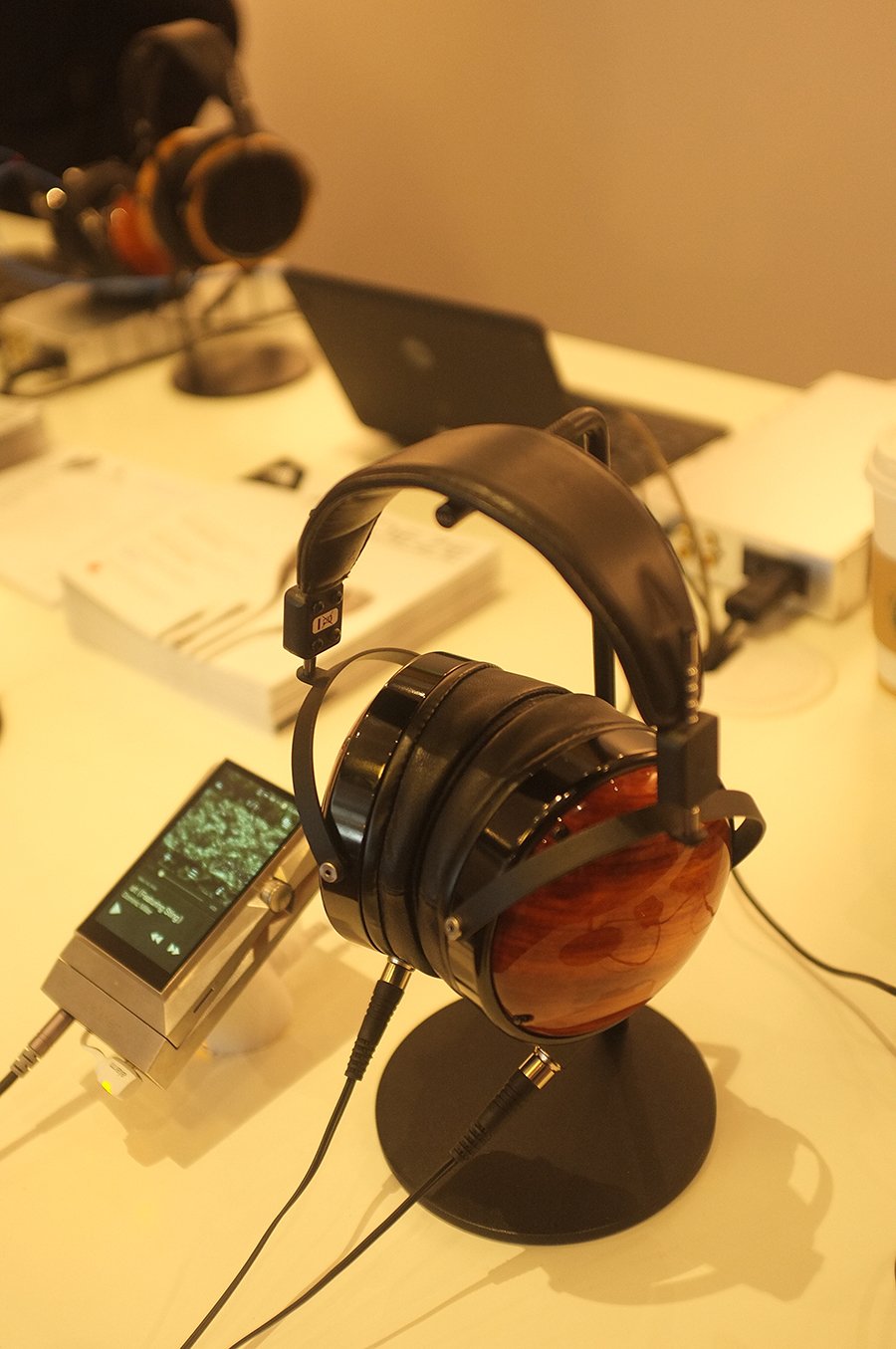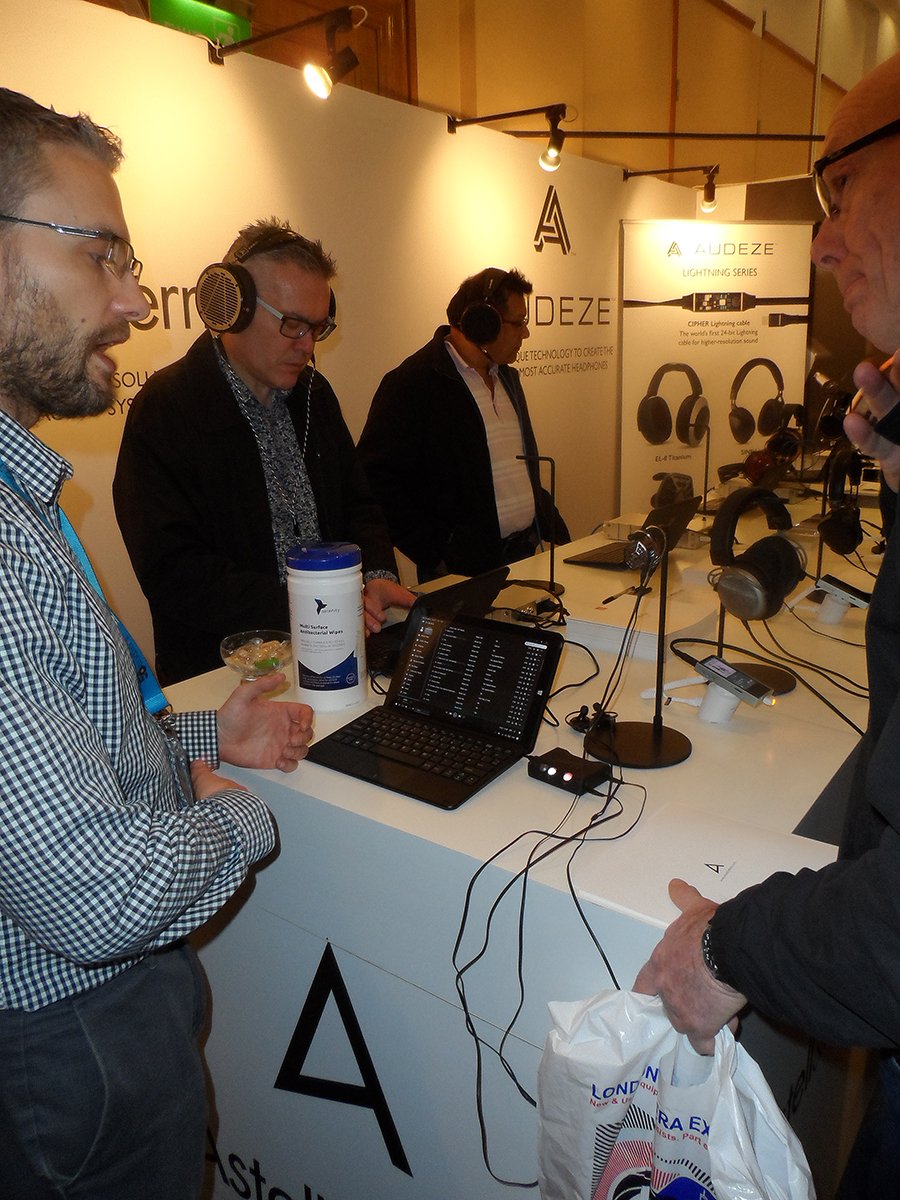 Sennheiser had a selection of their wares there. They also had the Orpheus system in another room which seemed to be impossible to get into for a listen, so I guess I will have to live with not having had over 50 grands worth of headphones on my ears for a while longer!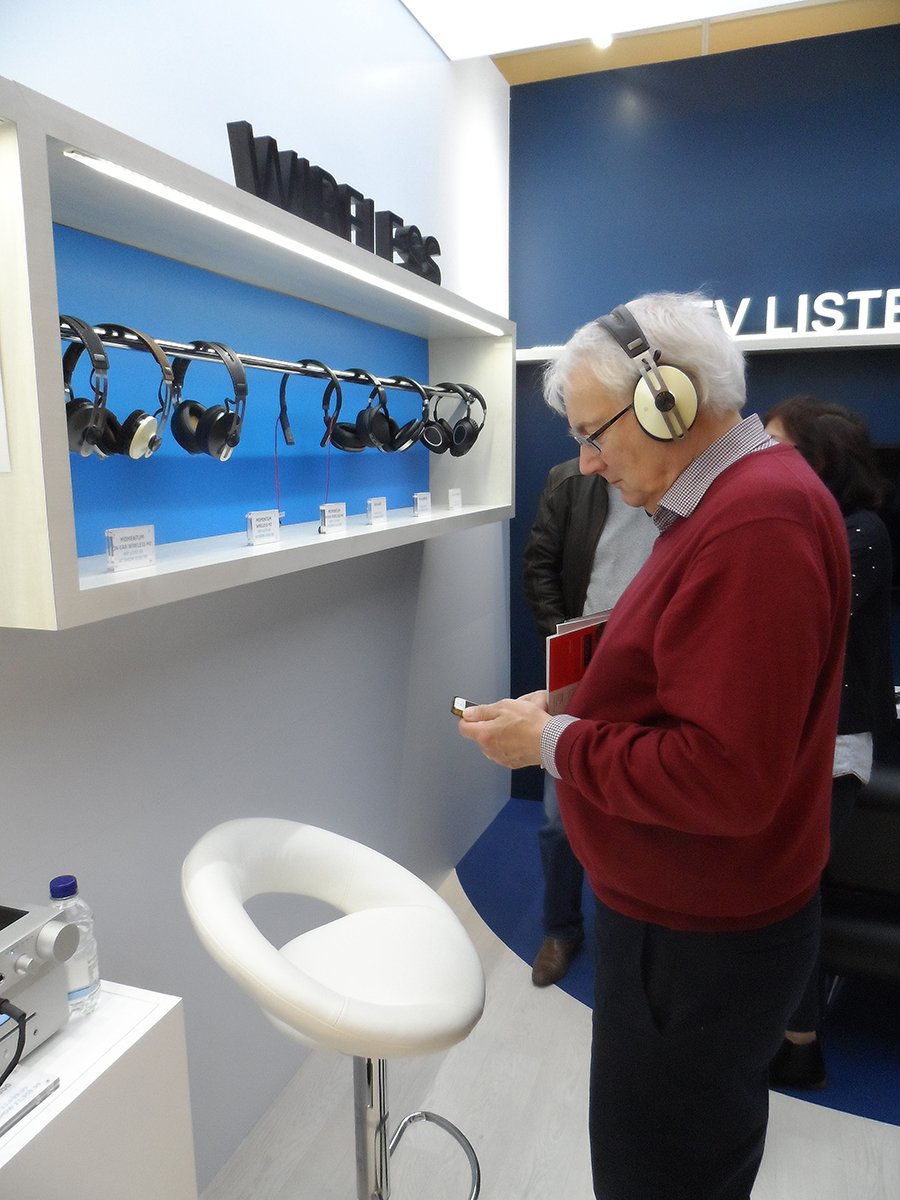 The ifi stand was (as it is at every show we go to) totally rammed. These guys are another great team and Vincent and his guys are very knowledgeable and love explaining their products to the eager crowds.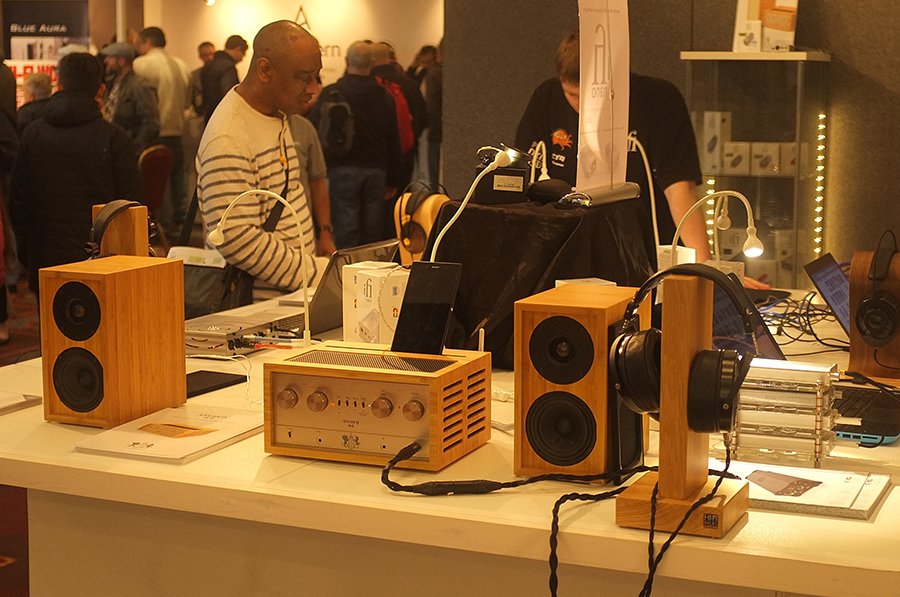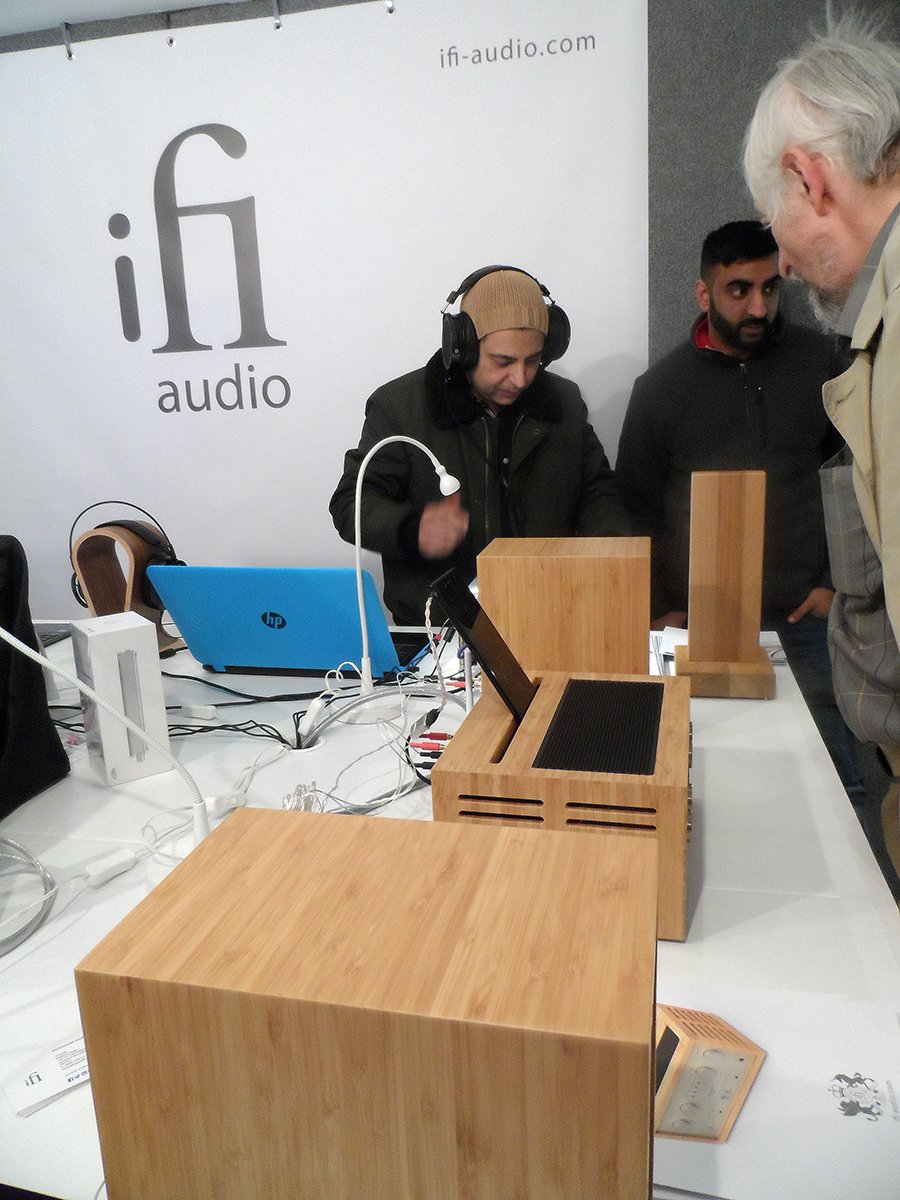 Chord Electronics were very busy with plenty of people wanting to have a listen to the Chord Mojo and it's new partner, Poly and the Hugo 2.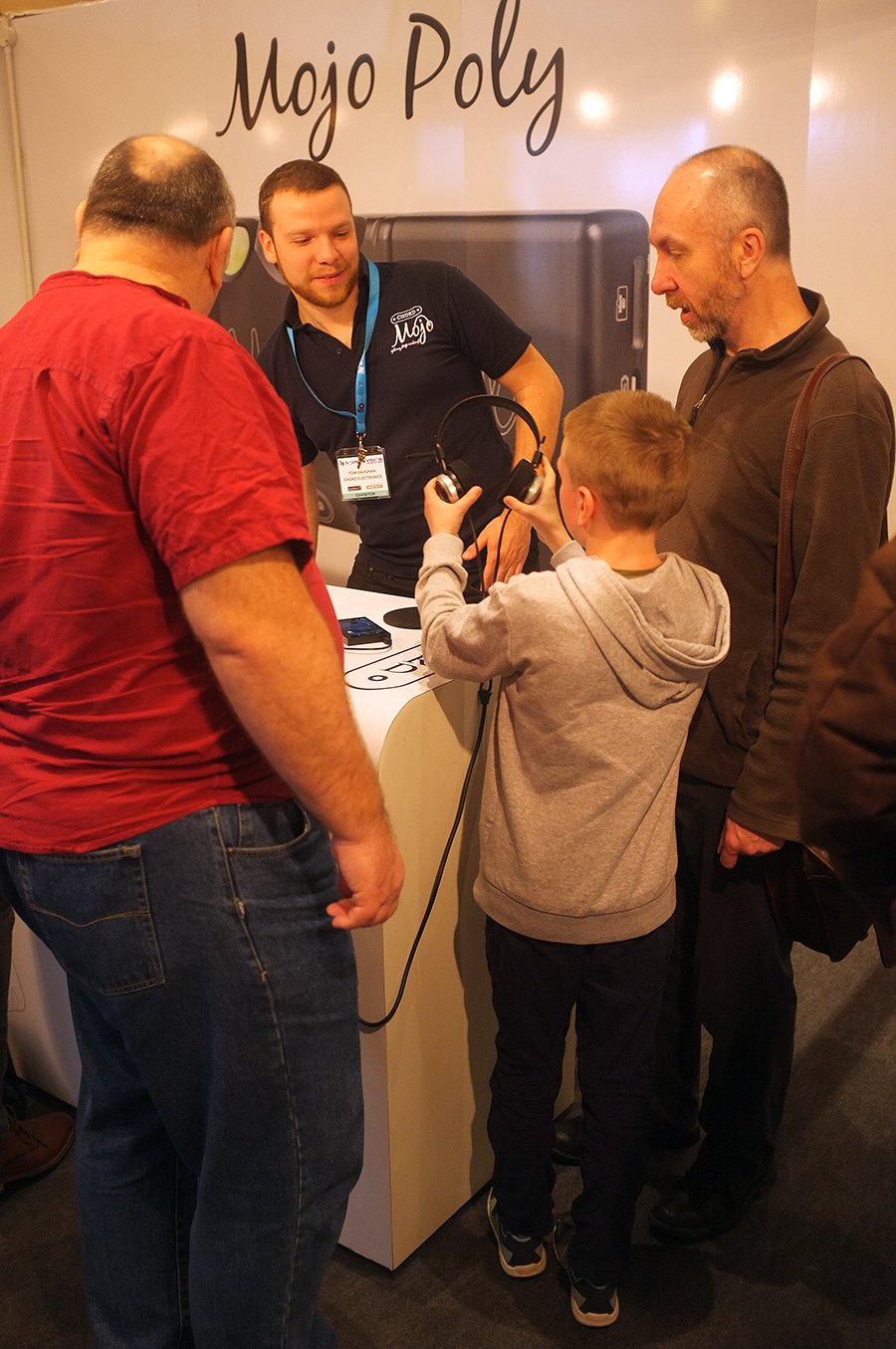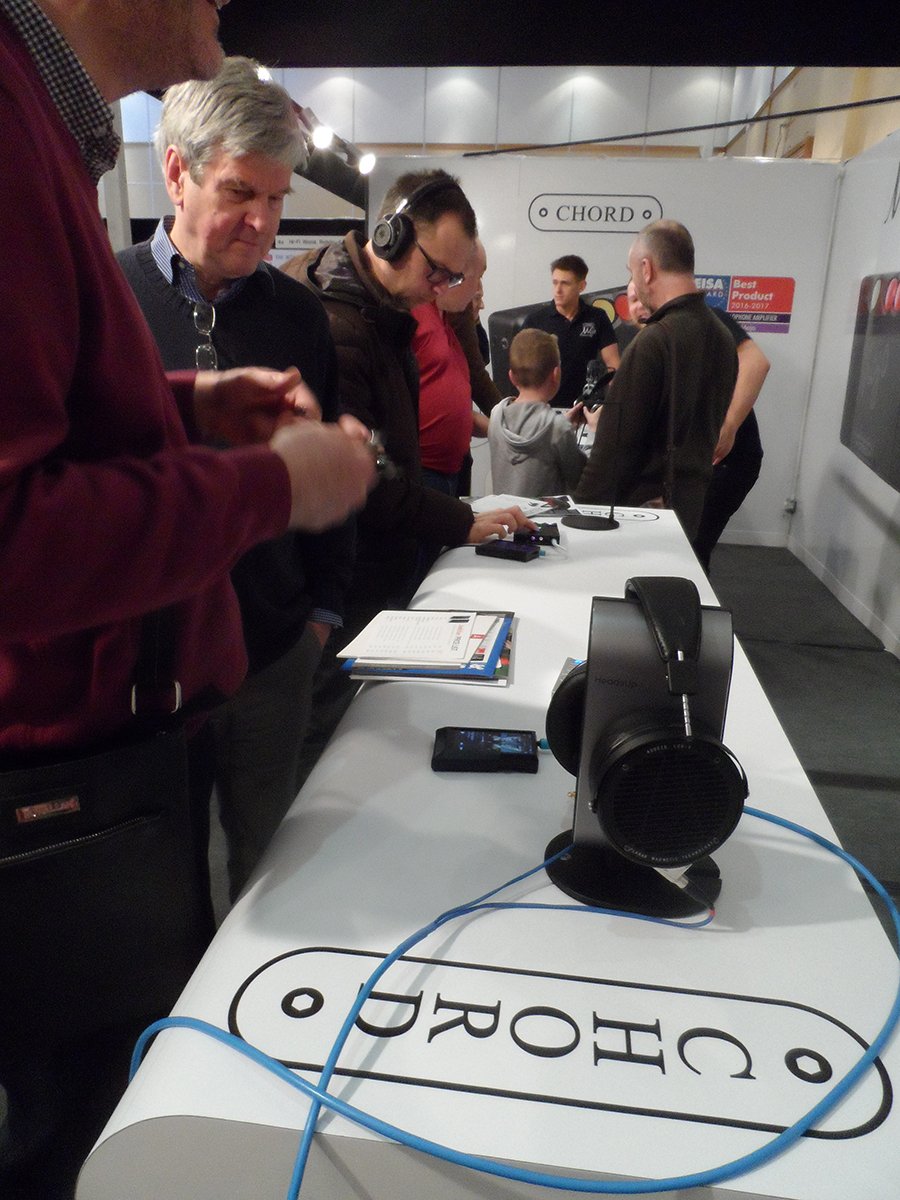 Also in this hall we checked out Supra and Atlas cables, both seemed to be having a great show.
There were also cartridges on offer from Audio Technica and Tonar had Nagaoka cartridges and a wide host of vinyl care products on offer.
Both Melco (launching the 1NAH60V2) and Innuos (with the Zen Mark 2) had stands in this hall, both companies with very interesting products that are spearheading the leaps and bounds of technology in the hifi market. Sharing space in the Melco area was Merging Technologies whose NADAC looks very interesting indeed.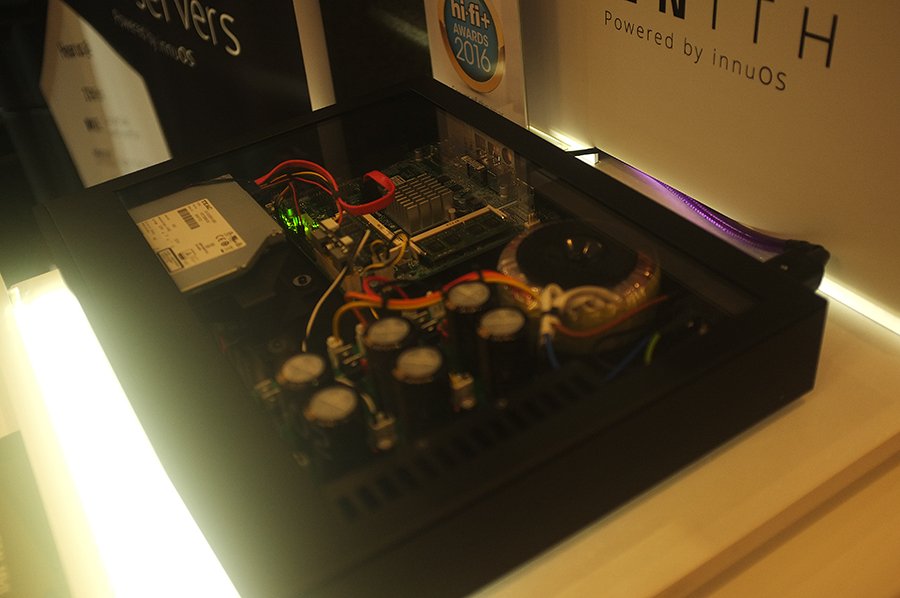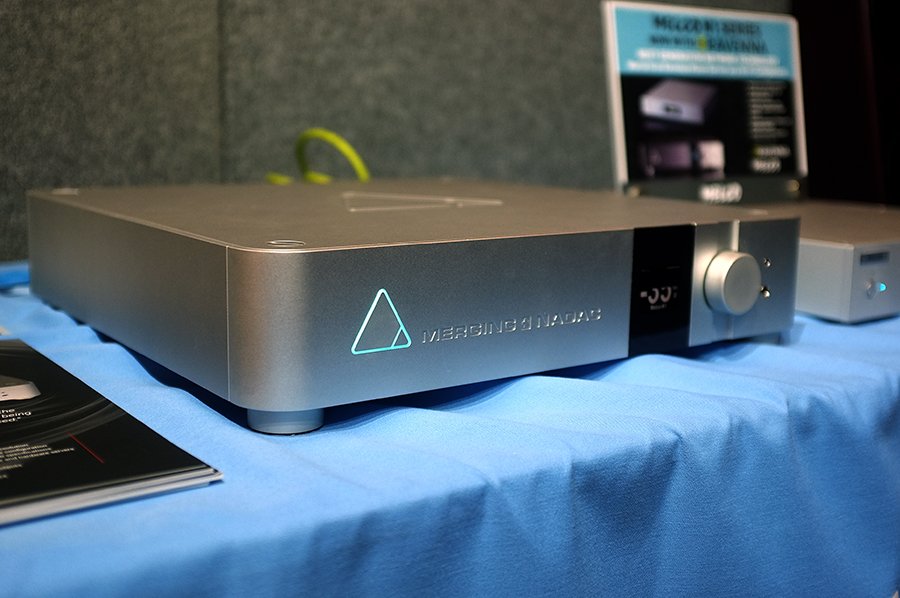 Upstairs on the terrace floor (a popular one as it houses the bar!) were stands for Focal and Naim, Diverse Vinyl plus Ruark, with some very lifestyle friendly products;
At the other end of the floor (handily taking us through the bar) we found show favourites MCRU and their Vinyl Adventure (who seemed to have sold all of their stock by Sunday lunch helped a little by Stuart's purchases at the stand) Plus Townsend Audio with their seismic platforms getting a lot of interest and also Pristine Vinyl.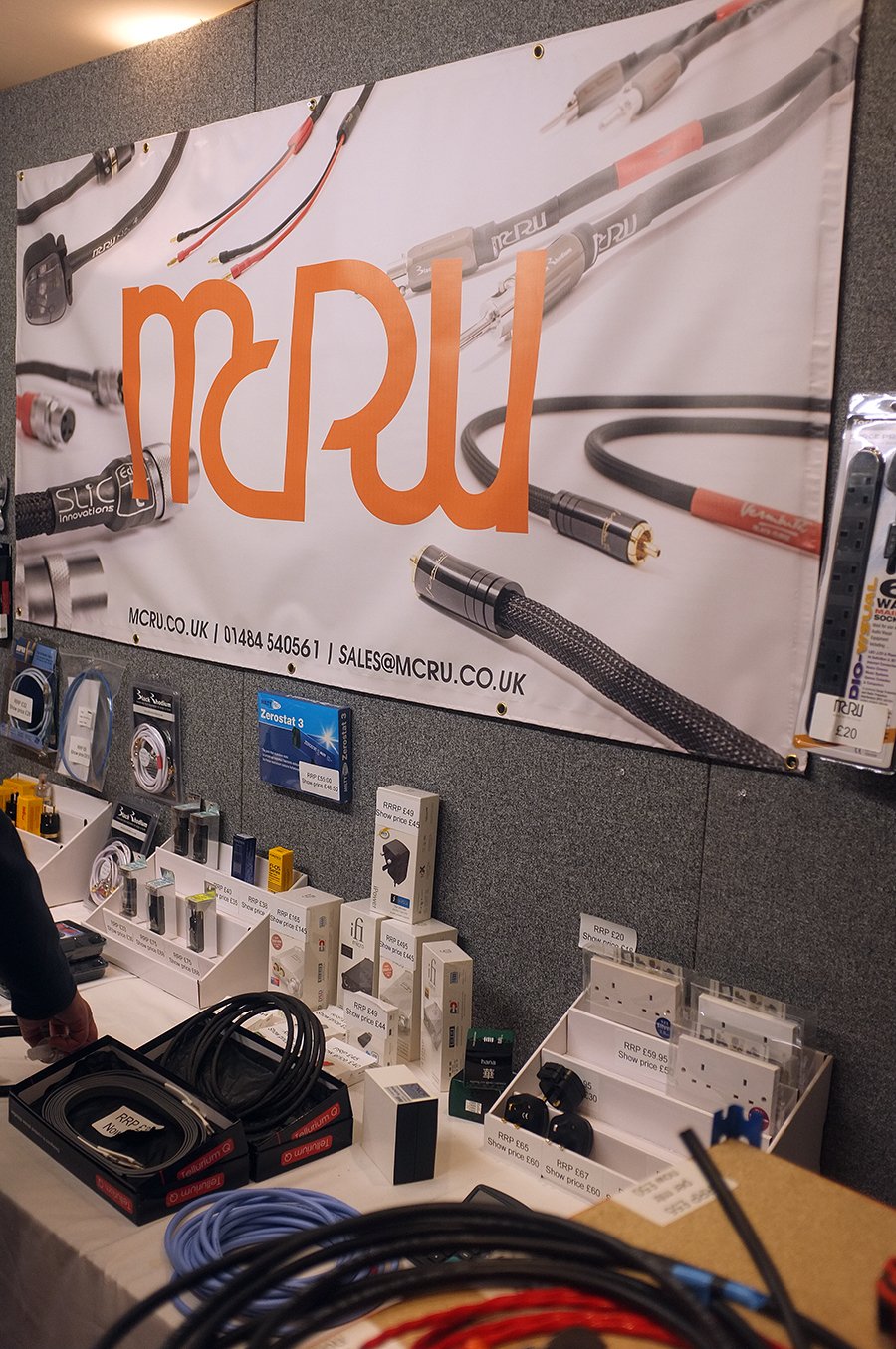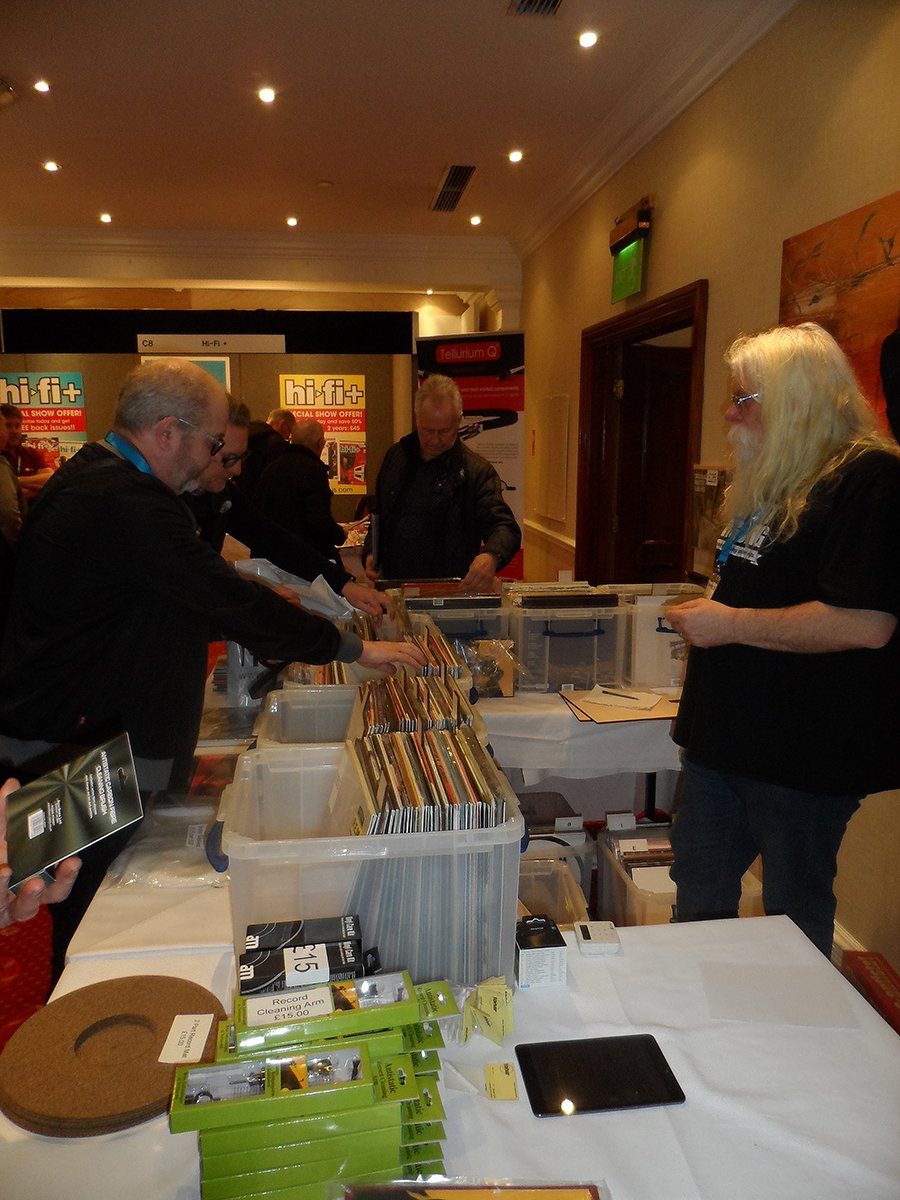 Linette Smith
MUCH MORE TO COME
Read More about the Sound And Vision – The Bristol Show 2017