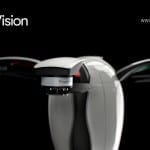 PowerEgg – nope, this not a new thing from an energy drink company that's being released for Easter, this is a new drone that I have been made aware of.
News of the PowerEgg came by way of a very nice message from its makers, Powervision, to the GadgetyNews Facebook page.
Get the whole story at GadgetyNews.