Ian Ringstead has reviewed Polish manufacturer TAGA's more budget oriented loudspeakers previously, this time he takes a listen to their Harmony Diamond B60 Loudspeakers which cost £1610.
I had already reviewed the TAV616F SE speakers and was so impressed that I asked TAGA if I could review one of their flagship models. The result is this model the Diamond B 60 stand mount. TAGA pride themselves in producing superb value for money products so I was keen to see what they could do with a bigger budget. I wasn't disappointed.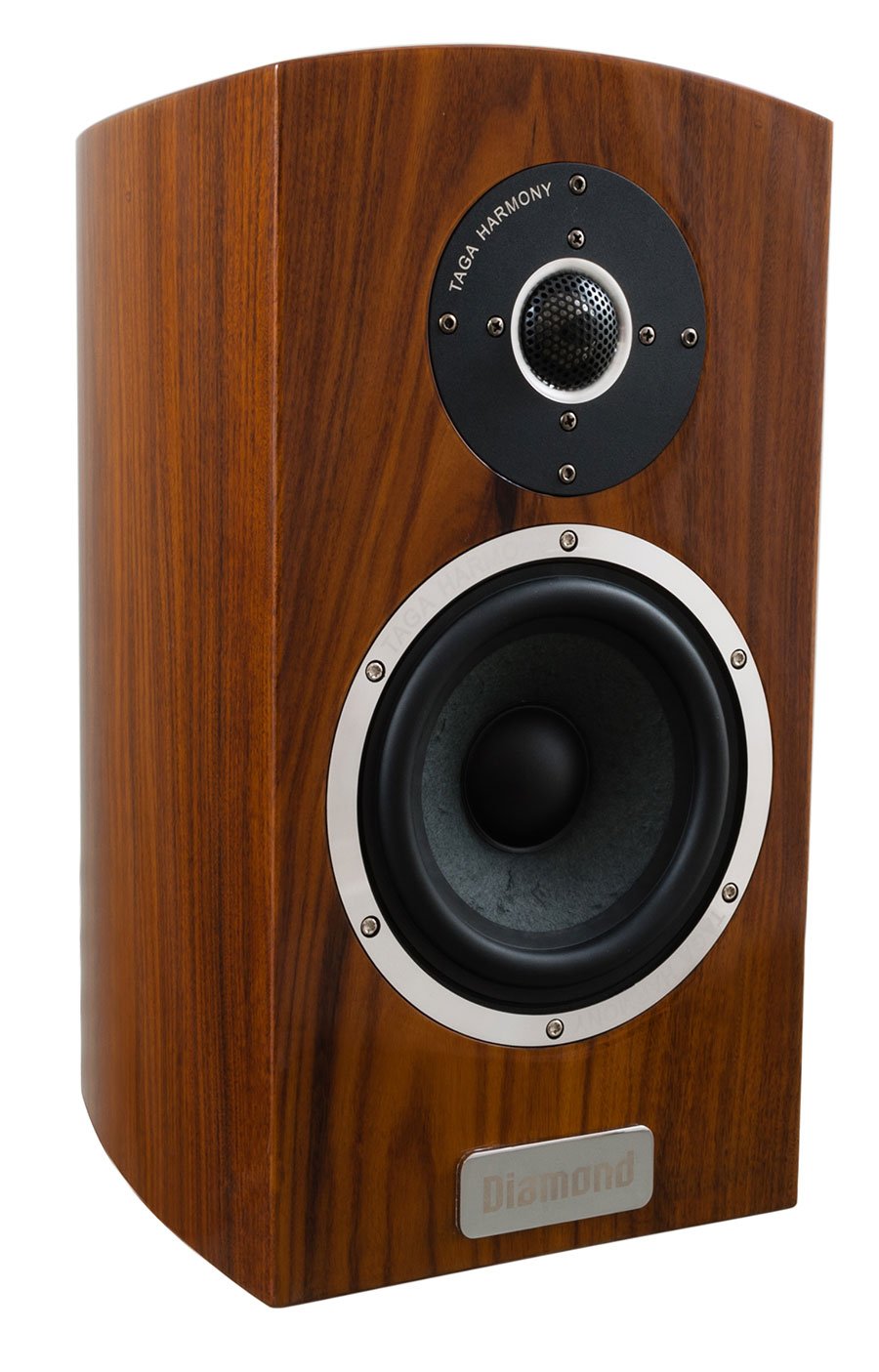 The B60 is beautifully made with the classic boat shaped cabinet and finished in a luxurious high quality clear gloss piano lacquer. Along with the superb finish the B60 is bi-wireable and rather than supply ordinary metal links TAGA provide fabulous wired jumpers with spades and banana plugs as standard. Not many companies do that for this price.
Out of the box I placed them on solid Atacama speaker stands at 50cm high. Cabling was the excellent TQ black 11 I was also reviewing at the same time. The high-end 30mm (1.18") O-TPTTD (Oversized Taga Pure Titanium Tweeter Dome) is 20% bigger than their Platinum Special Edition series to allow even higher power handling and more accurate, clear, smooth and detailed performance. Ferrofluid cooled and heavy duty 28mm CCAW and silver wiring voice coil as well as 2 magnets help the tweeter to handle high power. It has exceptional precision and works with ultra-extended high-frequency response up to 33 kHz (+/- 3dB).
The E-TPAF (Enlarged TAGA Pure Aluminium Faceplate) and metal grill helps even further dispersion of high-frequencies.
The 165mm (6.5″) in B-60 TNPPCD (Taga Non-Pressed Paper Cone Driver) woofers are provided with oversized magnets and an aluminium chassis. They are extremely rigid and utilize vibration-free solutions. The heavy duty 4-layer pure copper ribbon voice coil allows high power handling. The TNPPCD drivers offer deep, precise and detailed bass performance. Thanks to a larger surface area to push air – the sound can be played at much louder levels according to TAGA.
Set up was painless and simple so I got on with the listening. If you have a smallish room or larger floor standers aren't your thing, then the B60's are ideal. Being elegant they'll enhance any home and they sound as good as they look. Refined is how I would describe their overall balance. They'll handle all types of music and unlike a lot of smaller speakers that are very popular in the UK (Pro AC tablettes spring to mind) which image superbly and sound fabulous on vocals and acoustic material, their Achilles heel tends to be their bass handling and output. The B60 certainly is hampered by these constraints. The cabinet and drive units are big enough to cope with higher volume levels and unless you are a bass fiend satisfy most people's needs.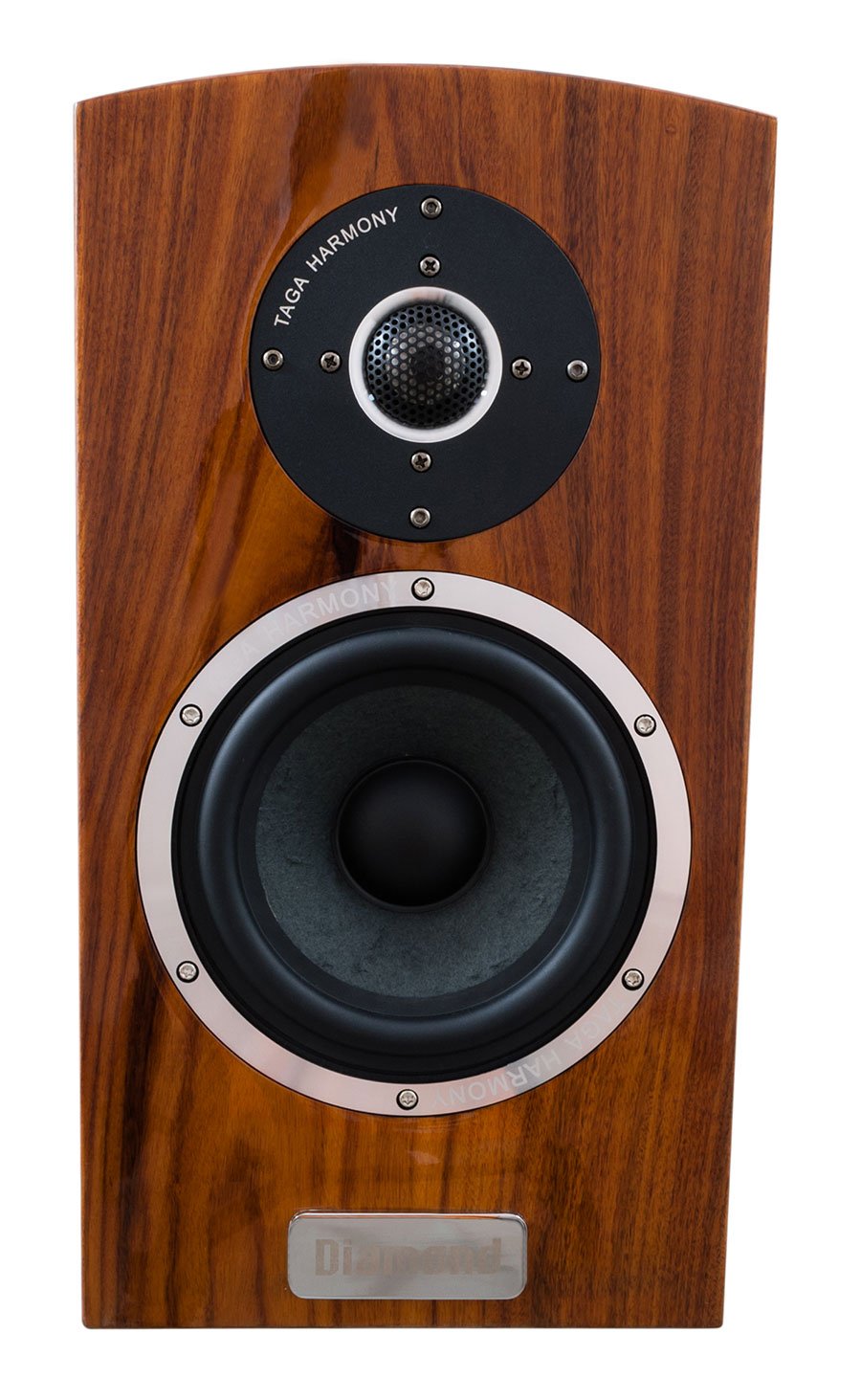 Going down to 36Hz is impressive for a speaker this size and the port design helps here controlling the air flow and cancelling out any turbulence that sounds horrible in poor designs. Many manufacturers have used various port systems and contoured flared ports front or back. Recently companies have gone for ports on the base of the cabinet. The B60 Diamond doesn't suffer any problems here giving good low bass output that can be pushed within reason to loud levels if required. I don't like to push beyond my comfort levels or the listening rooms abilities and the B60 could fill a much bigger space if necessary. I love tight clean bass that is precise and deplore overblown boom. The B60 worked very well showing that the bass unit is well thought out and bass players like Marcus Miller and Tony Levin could really groove with their slapped bass style. On albums with real heft such as the Gladiator sound track the orchestra coming in and the tympani were most striking in impact for the speaker's size. Control is the key here. The mid band faired equally on my beloved female vocalists like Alison Krauss, Alison Moyet and Anita Baker. Each singer's tonal characteristics shone through whether it was the lower range or soaring highs. Listening fatigue was never an issue and the treble was sweet and clean with good extension reaching up to 33 kHz. So only dogs and bats might hear that but it does make a difference to the timbre and ambience I feel.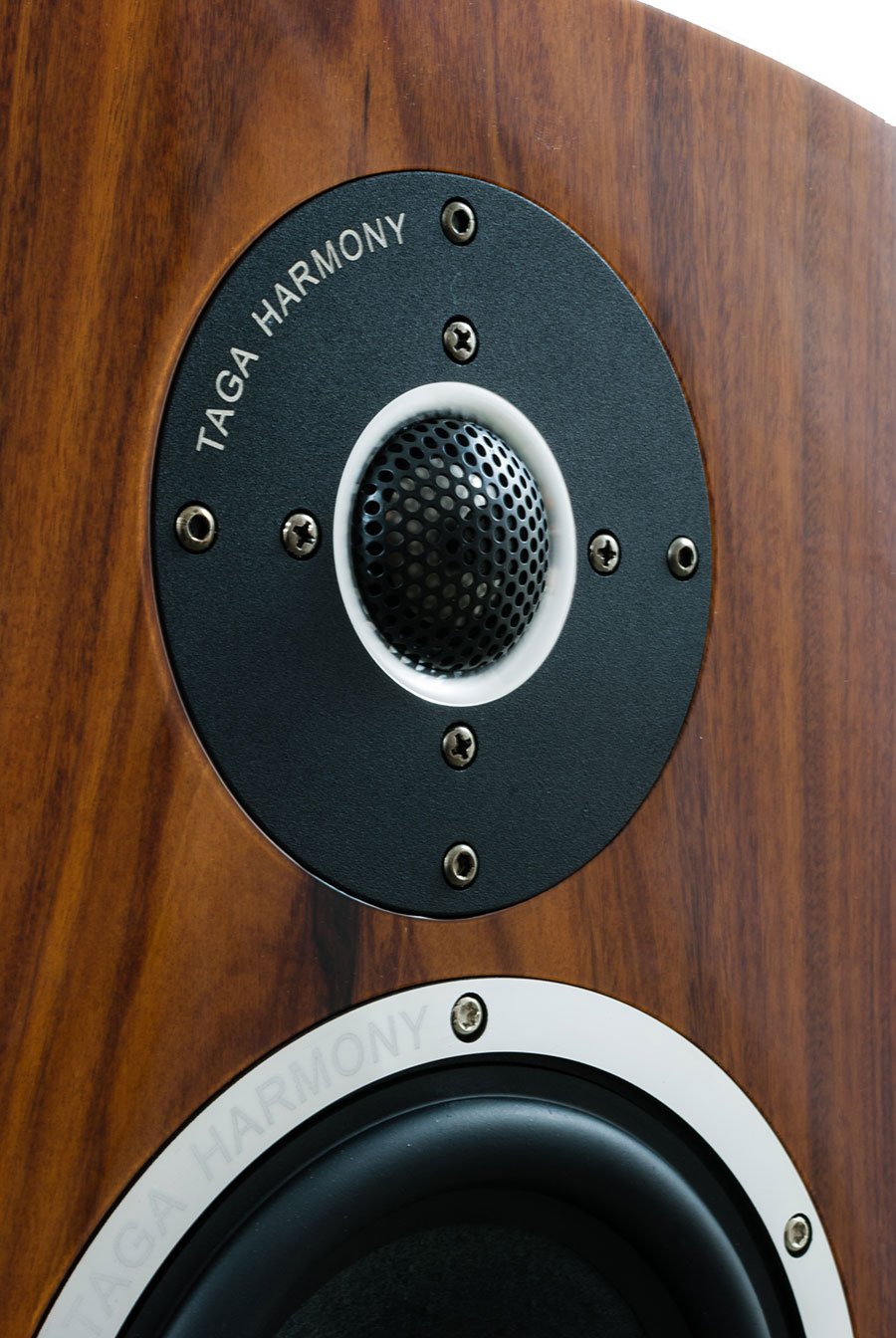 Bob James and Fourplay are popular artists on my regular playlist and their sheer ability as jazz musicians is staggering. I saw them recently in London and was bowled over by their talent and humility as musicians. Here are four guys at the top of their game still performing after 25 years together. Bob James is to me a genius on keyboards along with Nathan East on bass, Harvey Mason on drums and Chuck Loeb on guitar. As funky smooth jazz musicians, they are the real deal. Cinnamon Sugar and Between the sheets are just two tracks that really show their talents. It's the interplay between each musician and the confidence with which they play together like a well-oiled machine. My foot was really tapping along to these tunes on the B60's. My previous comments on the B60's abilities highlighted these musician's skill and the absolute ease and flow was spot on of their timing and interplay with each other.
The B60's may not be the most holographic speakers I have heard but they make a good fist at it. Top to bottom is seamless with good bass down to a reasonable 36Hz. A great design which doesn't try to get out of its comfort zone. TAGA do it again with maximum value for the money. The B60 will work with equipment at a much higher price level than some might partner them with. You can push the envelope with expensive kit but with a smaller budget they still deliver. In a £5000 system, they shine like a diamond.
AT A GLANCE
Build Quality: Great finish and a luxurious feeling loudspeaker
Sound Quality:  Open and detailed and seamless integration from highs to lows. Not as three dimensional as the best.
Value for Money:  Great value for money.
Pros: Great sound from a beautifully built speaker. Excellent jumper links included.
Cons: None really but use decent stands. They will show up poor sources and amps so match wisely and use good cables.
Price: £1610 at current exchange rates ($2100)
Ian Ringstead

Specifications:
Design: Bookshelf, 2-way, 2 drivers,
Bi-wiring, Bi-amping,
Rear bassreflex,
18 mm MDF S-TLIE enclosure
Crossover point 2.4kHz
High-Frequency Driver: 30mm (1.18")
O-TPTTD, E-TPAF
Bass-Midrange Driver: 165mm (6.5″) TNPPCD
Recommended Amplifier Power: 50-200W
Frequency Response: 36Hz-33kHz (+/- 3dB)
Impedance: 6ohm
Sensitivity: 90dB
Dimensions (H x W x D): 41 x 23 x 33.5 cm
Weight (net): 26.6 kg pair