TANNOY contacted to tell us that they are "delighted to announce that we will be launching a new Gold Reference GRF range to be ready for delivery in February 2017. This decision was made to meet unprecedented demand from dealers and customers to continue the GRF-90  which sold out in record time".
They go on to explain "The new speaker will be skillfully hand-crafted in the U.K, with the same exceptional components as the GRF-90 boasted, but this time as a permanent addition to the TANNOY offering".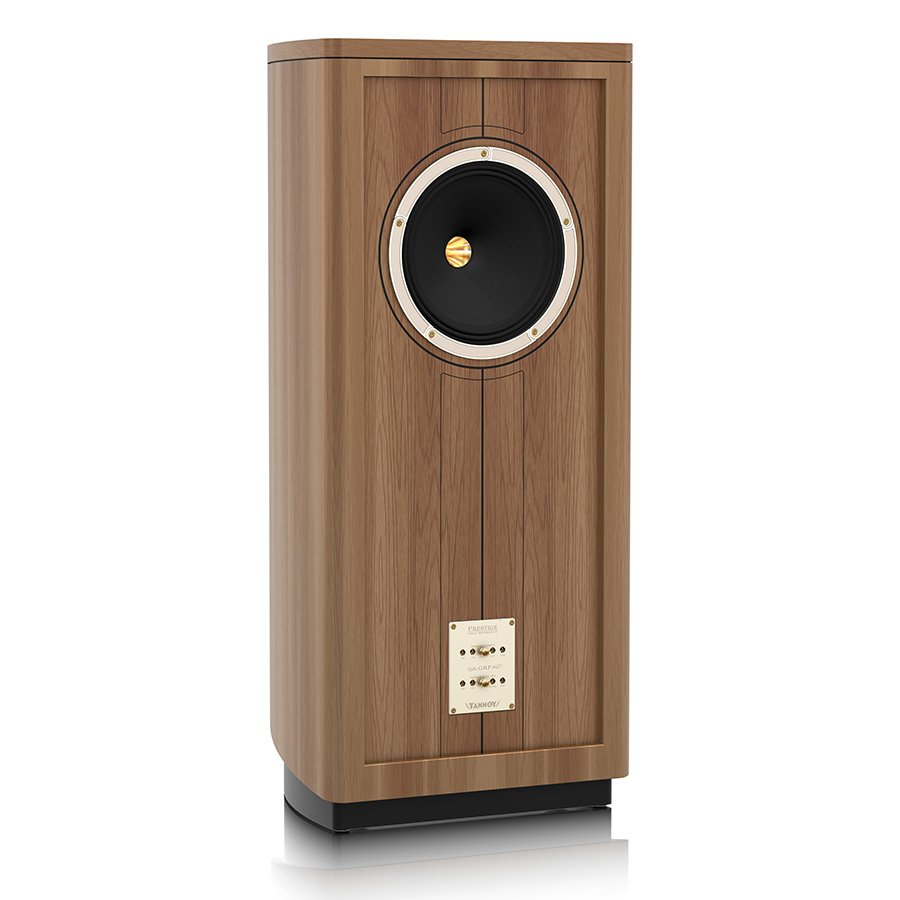 "We are above everything else a business that listens to our customers and there was an overwhelming demand for the GRF to become a permanent addition to the TANNOY range. We listened and I am happy to confirm that we will start 2017 with the GRF an addition to our Prestige product line-up." says Vice President James Bradbury
"The coveted Prestige GRF boasts time-honoured traditional craftsmanship, evident in the timeless beauty of the oiled walnut veneers and fine cabinet detailing, complemented by intricate etched Gold anodised machined metal trims. The cabinet holds TANNOY's stunning 12″ Dual Concentric Driver with signature PepperPot WaveGuide™, Alnico motor system and HF compression driver. Altogether delivering a superbly dynamic overall presentation with fast, accurate bass and a fluid and open midrange".
The GRF is complete with an exclusive Prestige Range owner's care kit, delivering that extra special touch. The GRF will be available for purchase by the end of February.