TEAC has added a new model to its range of analogue turntables with the launch of the TN-400BT, the first standalone TEAC turntable with Bluetooth capability. Available in five finishes, the TN-400BT allows users to simplify their music playback system by wirelessly streaming their records to Bluetooth-enabled headphones and speakers.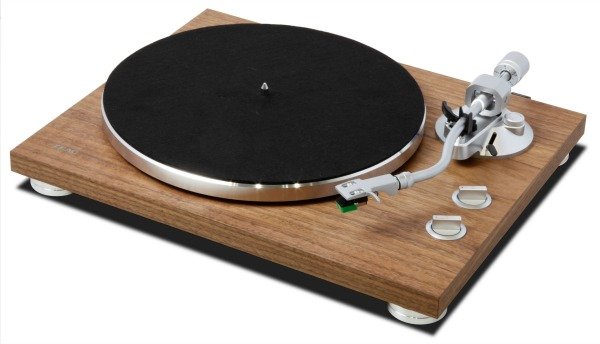 An evolution of TEAC's TN-300 turntable, the TN-400BT also features several technological improvements. The onboard phono EQ amplifier (designed to support moving magnet cartridges such as the Audio-Technica AT-95E that's supplied), provides a way to connect the turntable to hifi amplifiers and systems that lack turntable inputs. A new subsonic filter prevents warped records from generating poor quality, uncontrolled low bass. The phono stage also has a USB-output (16-bit/48kHz) for digital archiving onto a PC. The Bluetooth wireless streaming system is equipped with the higher quality aptX and AAC codecs and an LED indicator lets you know when the turntable is connected.
A a new low-resistance spindle has also been developed together with a brass bearing and die-cast aluminium platter. The static S-shaped tonearm features a universal-type headshell. All three turntable speeds – including 78rpm – are supported and switching between them involves turning a knob.

Price – £399. Available in red, white, silver and brown or natural walnut.