TELLURIUM Q BLACK II POWER CABLE NOW AVAILABLE
British cable brand Tellurium Q has released the new Tellurium Q Black II power cable.
Outwardly, it looks a lot like the previous version except the outer jacket on the MK II is a little more translucent.
TELLURIUM Q BLACK II POWER CABLE
Geoff Merrigan of TQ says that the new cable is "a world away in refinement from the old version".
Tellurium Q has applied the last five years of research to make drastic internal changes to the conductors, geometry, dielectric and shielding. In fact, the only thing that the new cable's construction has in common with the old design is the connectors on each end.
PRICE
The other thing the old and new versions of the TQ Black II power have in common is the price, it remains unchanged, despite the improvements.
£845/1.5m UK Retail price per 1.5 metres inc VAT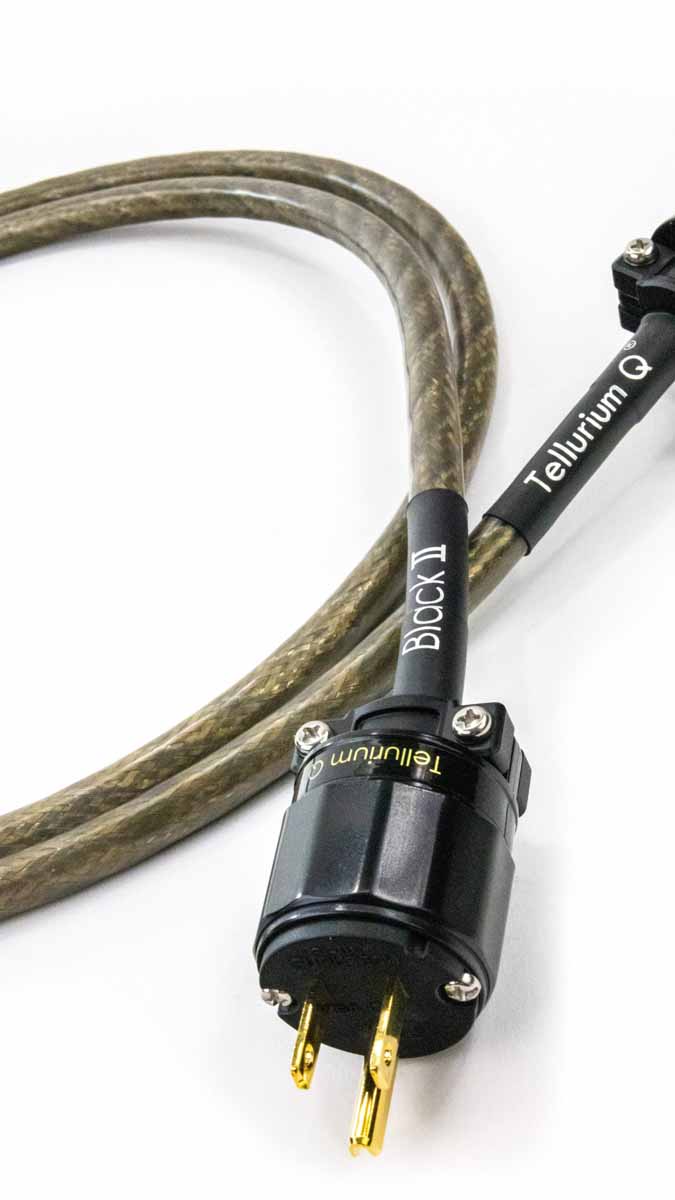 HiFi Pig Says: Tellurium Q has become a well-established name in British Cable production, with loyal fans the world over, resulting in their two consecutive Queens Awards for enterprise.