Advertising Promotion



The Blue was specifically designed for dealers and customers to be able to terminate themselves if you choose to. It has been the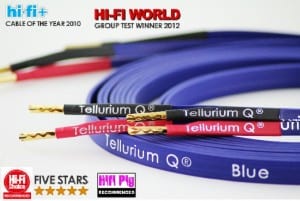 entry level cable for a few years now and still getting awards for its performance.
As a recent review put it:
"The Blue Speaker cable is a good example that good sound on a budget is within easy reach"
HiFi Pig, 2014
The Ultra Blue was again designed to be able to be terminated by the public. While great in typical good hifi systems, it's intended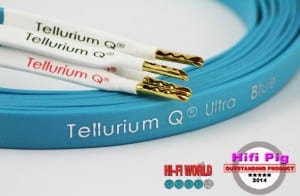 function was for home cinema and custom installation. But a cable can't make a difference can it? Try it and hear for yourself more richness and body than ever before.
"The Ultra Blues just seem to do something special without even trying. …It offers a huge bang for the buck, so rightly deserves the high praise"
HiFi Pig, 2014
"An affordable cable that offers a big sound that will suit lean-sounding systems or the home cinema market."
Hi Fi World, Oct 2014 edition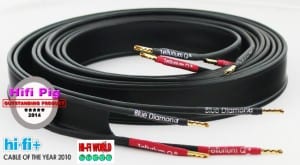 The Blue Diamond was originally called "Green" but that did not really indicate which family it sits with, so we recently renamed it. Once burned in it is paradoxically a very smooth but detailed cable. What it seems to do when you listen is to tame the upper harshness that some systems can have (especially in an increasingly digital age) while at the same pulling off the trick of time revealing a staggering amount of detail with a very wide sound stage.
".. The green [Blue Diamond] is a significant step ahead of most cables at the price in terms of communicating those nebulous qualities we think of as musicality and performance…"
HiFi + , Issue 75, 2010
"The Green [Blue Diamond] cables could be described as 'sweet'. That doesn't mean cloying or that they throw any sort of veil over detail, far from it. These, warm, very friendly cables broaden the sound stage and provide, for the first time, an onion skin array of musi- cal detail. That is, bass exhibited a multi-tonal depth and vocals displayed a complexity unheard by both the Blue and Black cables.
…ideal for any slightly bright system". Paul Rigby, HiFi World, 2010