Advertising Promotion
Are you getting ready for Christmas and want to put some fantastic gifts under the tree for the audiophile in your life, or maybe you want to do a little shopping for yourself?
Take a look at what suggestions our carefully selected advertisers have for you in the Hifi Pig Christmas Gift Guide 2019. You'll also find some great special offers and seasonal discounts!
Merry Pink Christmas!
Click on the pink title links or the pictures to find out more, and buy, each of the products below!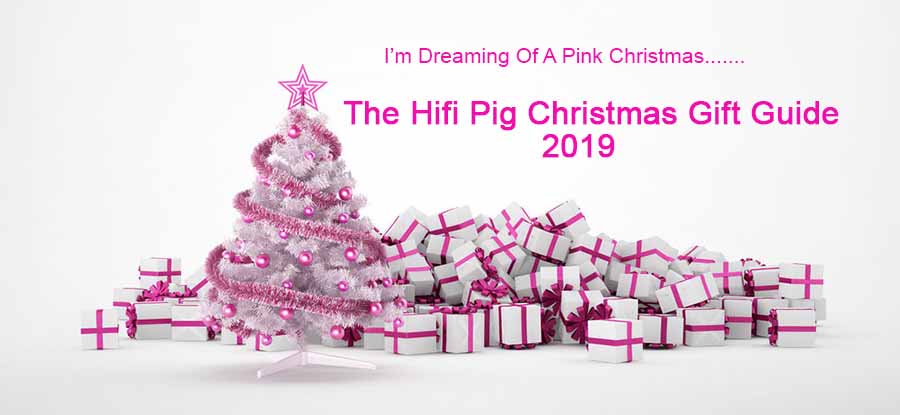 £129
The ideal way to add Bluetooth streaming to any home music system, the ZEN Blue is a Bluetooth receiver unlike any other. For a start, it's the first such product to support all the latest 24-bit-capable Bluetooth audio formats, including aptX Adaptive, aptX HD, LDAC and HWA – this means that whichever smartphone, tablet or computer you're streaming from, you can be sure you're getting the best possible sound quality. It also includes Qualcomm's latest processing chip, coupled to a high-performance ESS Sabre DAC chip, plus top-quality analogue circuitry including a balanced output stage. And all wrapped up in a sturdy, desktop-sized aluminium enclosure. If you're looking to add Bluetooth streaming to your audio system, nothing compares to the ZEN Blue's amazing combination of features, performance and value-for-money.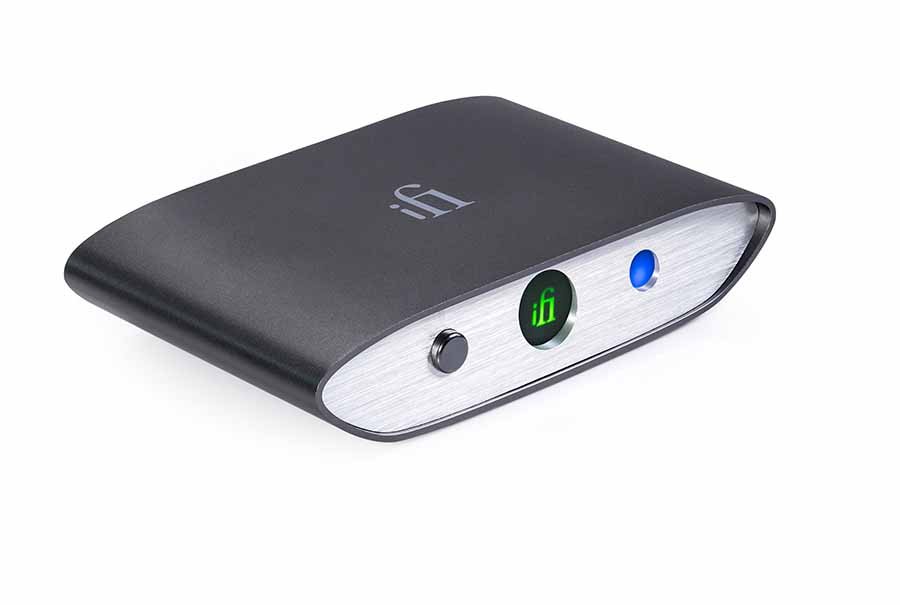 £129
Although housed in the same compact aluminium enclosure as the ZEN Blue, the ZEN DAC is an altogether different beast, replacing Bluetooth reception with a USB input and adding an integrated headphone amp. Designed for home use – on a desk, perhaps, or in the living room – it connects to PCs and Macs, or smart devices such as tablets or phones, and delivers excellent sound quality across all manner of digital audio formats including hi-res PCM up to 24-bit/384kHz, 'bit-perfect' DSD, and also MQA – the hi-res streaming codec used by Tidal's 'Masters' tier. It can be used as a pure DAC in a home audio system, with the option of fixed or variable output, while headphone users can make use of the excellent amp stage with PowerMatch drive control, ensuring superb sound with all headphone types from in-ear monitors to larger on- and over-ear designs.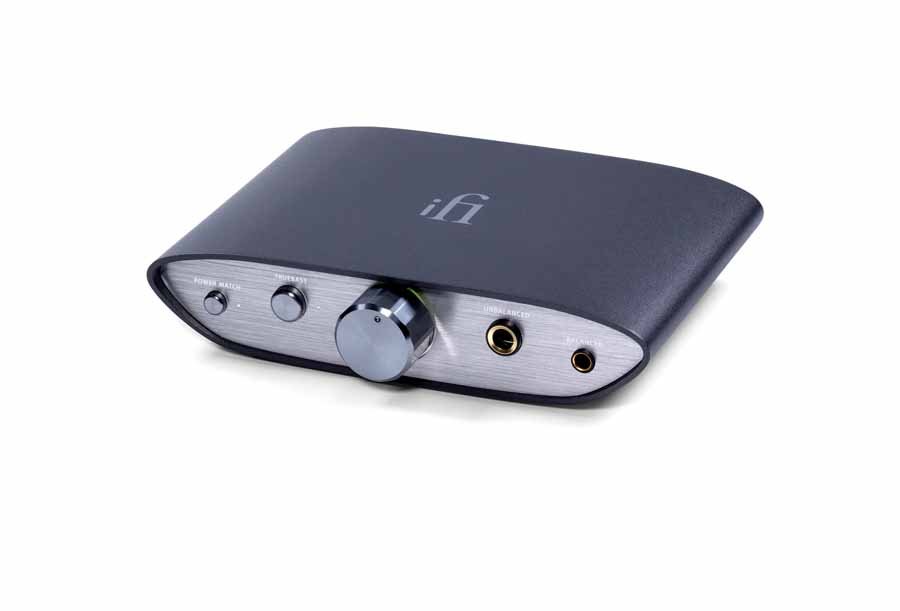 £299
From the same range as the multi-award-wining xDSD, the xCAN is a pocket-sized analogue headphone amp with balanced and single-ended inputs and outputs, plus the added convenience of Bluetooth streaming from smartphones, TVs and more. Able to drive even the trickiest headphone loads thanks to its impressive 1000mW per channel output alongside iFi's latest sound tailoring options, the xCAN is a brilliant way to boost headphone sound at home or on the go, delivering lashings of power and detail. All this is packed into iFi's compact 'x series' chassis, encased in strong yet lightweight magnesium-aluminium alloy and ion-plated with a dark titanium finish.
£499
A new addition to iFi's collection of performance-enhancing audio essentials, the PowerStation is a six-way mains block that ensures any audio or AV system is supplied with clean, consistent electricity to unlock its full potential. iFi's Active Noise Cancellation II technology reduces noise across the entire frequency spectrum by approximately -40dB. This is coupled to additional passive filtering on each outlet to eradicate noise at the very highest frequencies, which is typically caused by wireless transmission systems. The result is a whole-system clean-power solution that is highly effective and removing differential mode noise (caused by conventional switch-mode power supplies, for example) and common mode noise (including interference caused by Wi-Fi and Bluetooth), enhancing sound quality whilst protecting every connected component.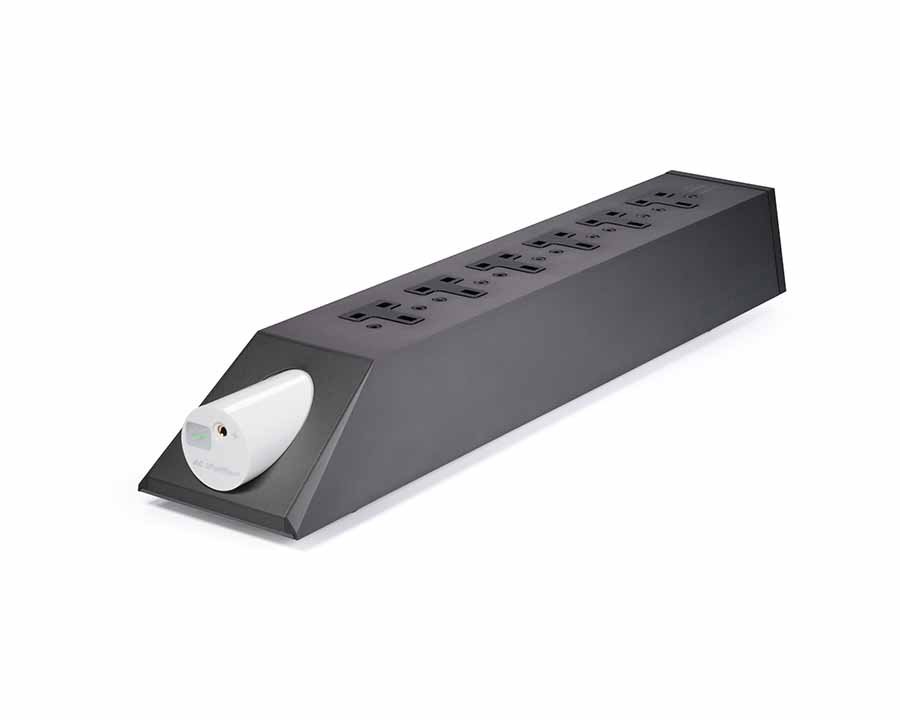 £1399
Aurora is a wireless music system like no other. With a design inspired by Japanese architecture and a cabinet fashioned from bamboo, it makes a striking statement. Its sound is equally engaging whether streaming via Wi-Fi, Bluetooth or cable, thanks to the unique collection of proprietary audio technologies nestling within. 'PureEmotion' amplification fuses valve and solid-state technology with ultra-high-frequency switching to convey the music's heart and soul; 'SoundSpace' combines a special analogue matrix with a custom-made driver array to enable a remarkably spacious performance; 'ART' (Automatic Room Tailoring) uses ultrasonic sensors to adapt the sound to suit the room; and 'TrueBass' delivers the kind of deep, accurate bass that other all-in one music systems can only dream about.
The result is a gloriously expansive soundstage, brimming with vivid detail and contrast. The Aurora fills the room with sound, just as the Aurora Borealis fills the sky with light, electrifying your music and immersing you in the creativity of your favourite artists. No other single-box system sounds so big and enveloping, making music come alive with such stirring scale and energy – as if you have been transported in front of a live musical performance.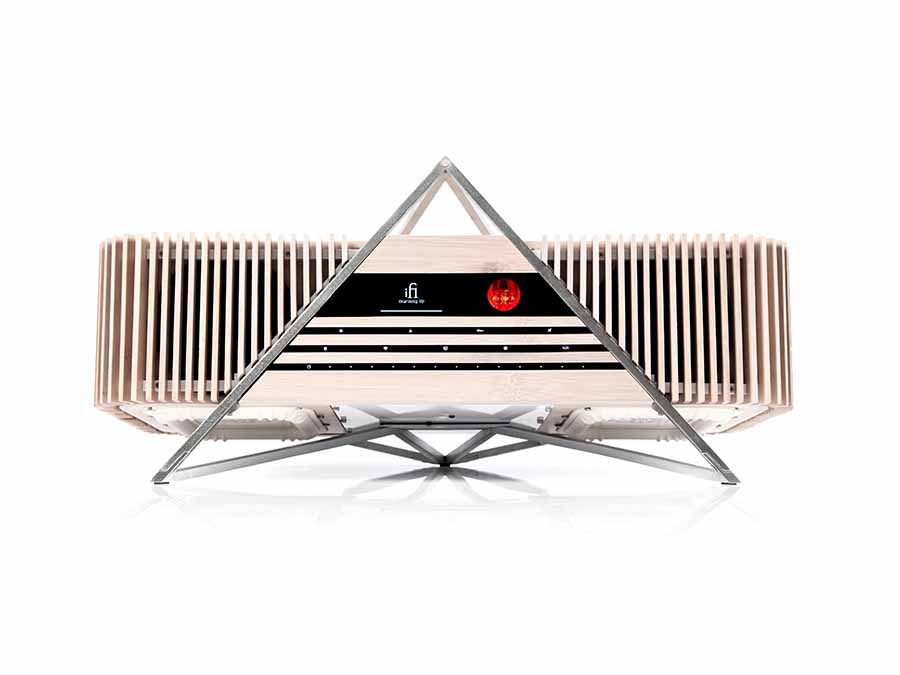 Get the Music First Audio Classic V2 Preamplifier with a 5% Discount during December 2019
Get the Music First Audio Baby ClassicPreamplifier with a 5% discount in December 2019
Get the Music First Audio Classic SUT632 Step Up Transformer with a 5% discount in December 2019
Get the Music First Audio Classic V2 SUT with a 5% discount in December 2019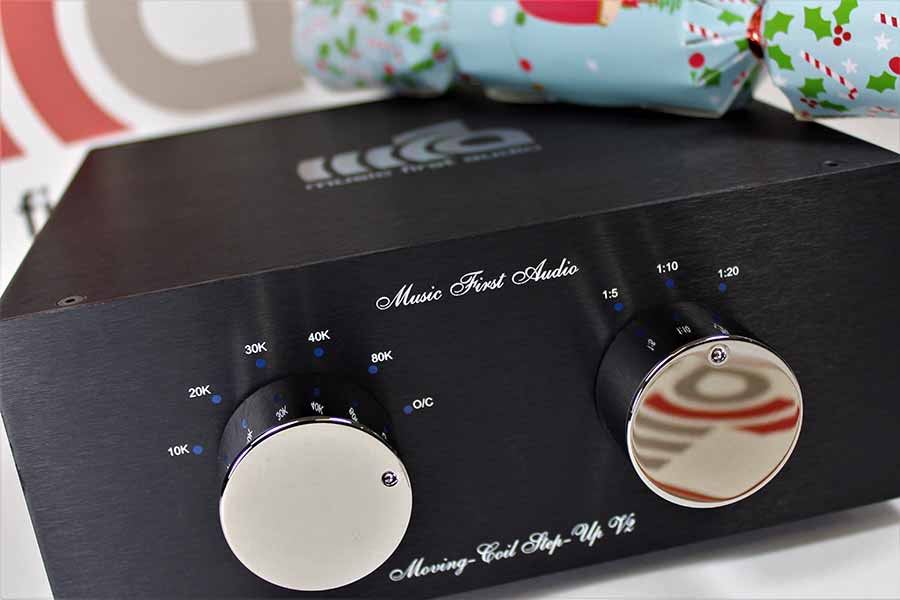 The F300 is our entry level range of loudspeakers, but benefit from some of the very best technical and acoustic expertise in the loudspeaker industry. Offering a scale of specification and audiophile performance unrivalled at its price, the line-up provides versatility for music lovers or movie enthusiasts. With a choice of two bookshelf or standmount models, two floorstanders, a centre channel and an LCR speaker, there are plenty of options to suit a wide variety of listening environments.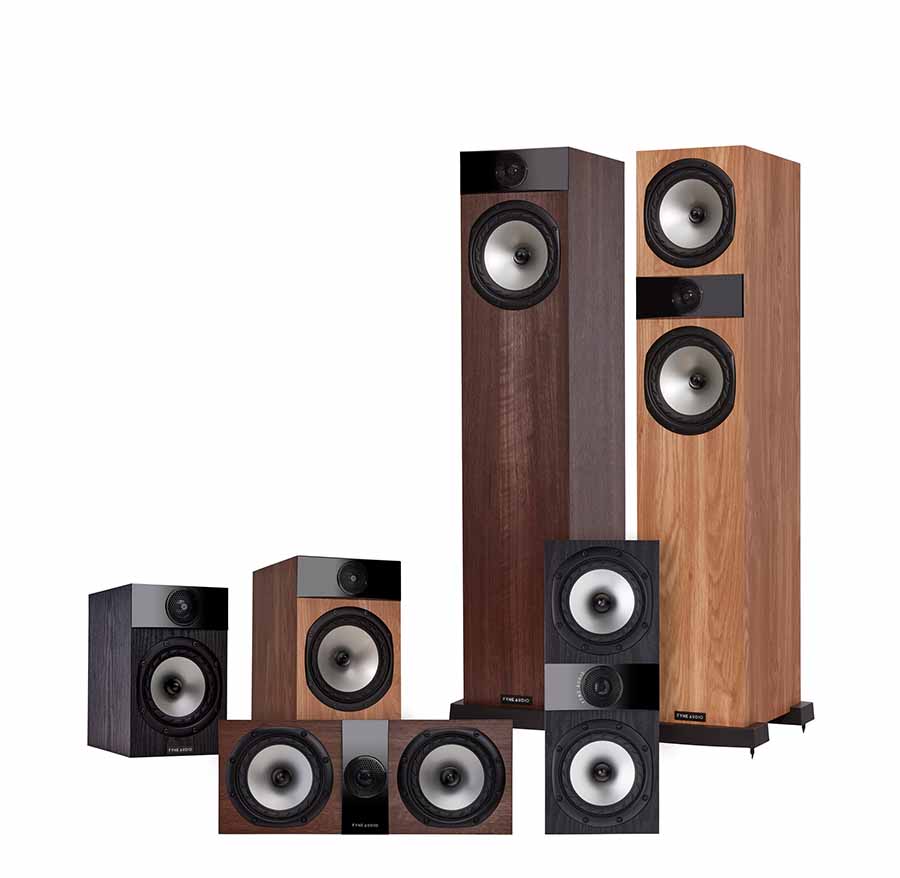 Based on our IsoFlare point source drive unit, the F500 Series is where the Fyne team's long-standing expertise with point source transducers comes to fruition.  The entire series benefits from rigid, braced cabinets, IsoFlare drivers and the cleverly designed BassTrax porting system to ensure optimal in room performance. Neat plinths on the floorstanding models feature top mounted levelling adjustment and the range is finished in a choice of Dark Oak and Black Oak real wood veneers or Piano Gloss Black or White.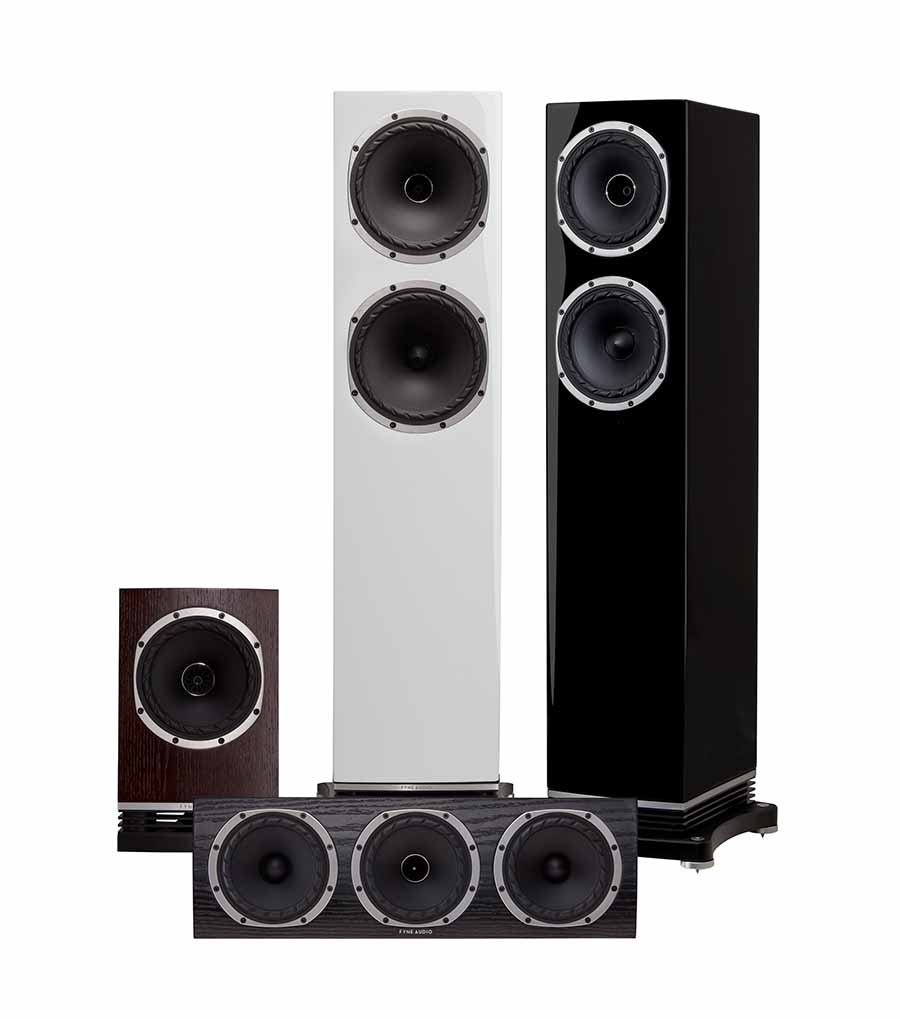 Produced at our Glasgow factory, the F502SP combines the cabinet and dimensions of the F502 with a range of premium features and enhancements from the F700 Series. This unique loudspeaker uses the 200mm (8″) IsoFlare driver and 200mm (8″) bass/mid driver from the F702 and benefits from the F700 Series' advanced crossover components and aluminium sandwich type plinth with integrated BassTrax tractrix profile diffuser. These components have been re-engineered to precisely tune the F502SP's more compact cabinet.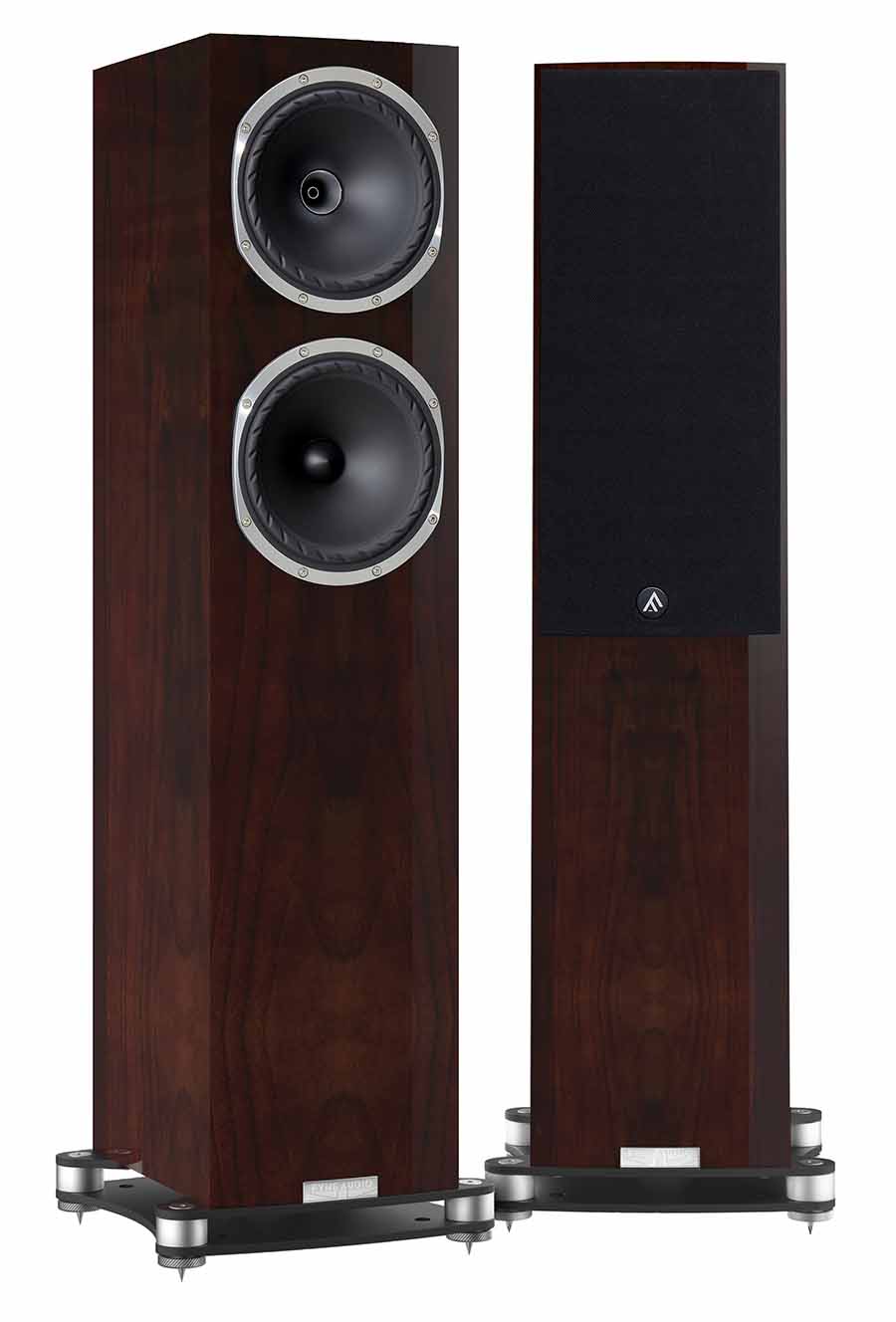 Built in the UK with Fyne's innovative point source IsoFlare drivers and BassTrax tractrix diffuser system, the F700 Series distils trickle-down technology from the flagship Fyne Audio F1 Series. These substantial loudspeakers with IsoFlare drivers from 150mm (6") to 300mm (12") in diameter, feature magnesium compression tweeters, neodymium motors and Deep Cryogenically Treated crossovers. Curved, twin cavity tuned enclosures built from the finest birch ply, sculpted aluminium plinths with integrated tractrix profile diffusers and lavish piano lacquer finishes result in unrivalled performance and breath-taking aesthetics. The ultimate Christmas gift? We think so.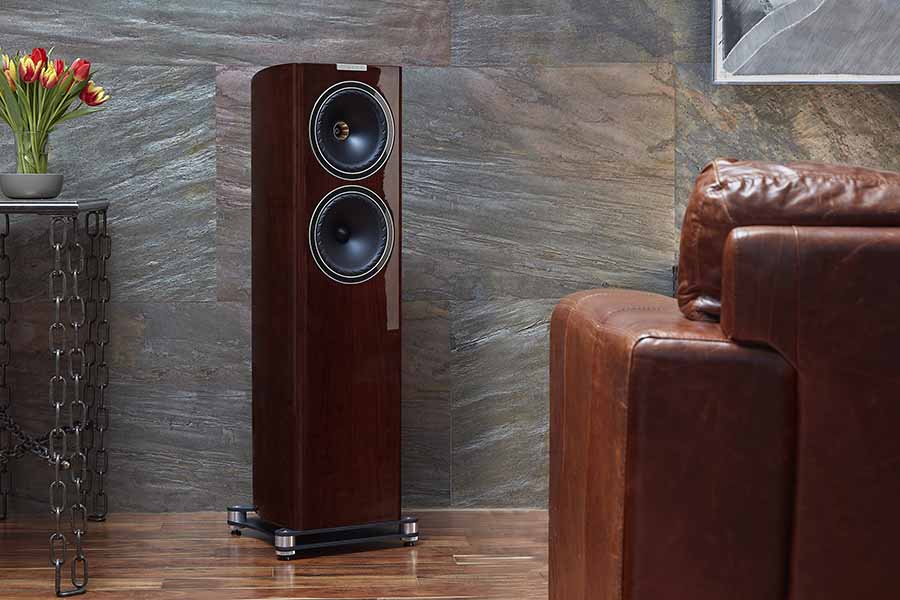 S/510 takes REL's compact-medium chassis concept to reference-like levels of performance and does so with style, power and incredible speed. It delivers incredible levels of all 'round performance. S/510 allows those with less space, or when pairing with high end speakers that are slightly less robust to have a perfect dance partner when the S/812 is simply too much of a great thing.
For S/510, every aspect of the previous generation's inner workings were examined without regard to its critical and customer-driven success. We turned a fresh eye to power requirements, driver improvements, and specialty filters, upgrading each-to extract all the extra performance possible. All this alongside the cabinet refinements necessary for those upgrades to emerge cleanly. This latest S range is a triumphant development that has exceeded every expectation of our design team.
Our requirements were for far stronger deep bass output between 20-35 Hz, vastly improved theatre dynamics, and an even more open and spacious soundfield which benefits both music and film. We turned to our NextGen3 amplifier, tuned to 500 watts with substantial reserves of power, added a light film of carbon fibre to the rear of the driver to handle the extra power, and developed two new sets of custom filters to extract the utmost in brute force and spaciousness. Finally, we imbued S/510 with the ability to be stacked in 4- or 6-unit line arrays, just like our reference models.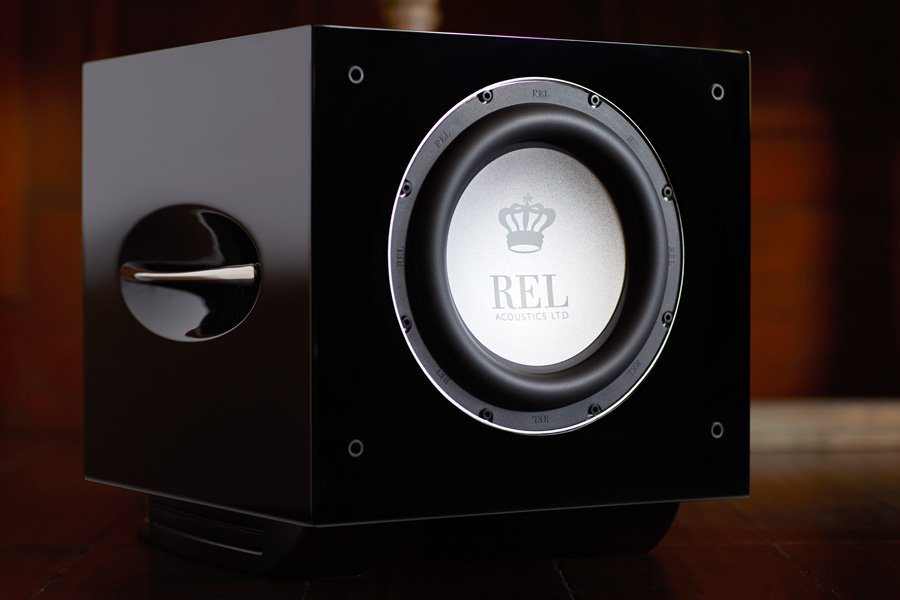 For when there is simply neither the space nor the need for all the output of a larger HT model. HT/1003 applies the same approach as its impressive stable mates and scales it down by just a little. 10" high-powered, long throw driver and 300W means it has plenty of power on demand. This unit is intended primarily for high powered home theater applications, immersive gaming set-ups, and pairs nicely with active powered loudspeakers. Scaled down design, up-sized performance.
Our home theater-focused Serie HT line is designed specifically to answer the challenge of affordably priced, highly dynamic pure home theater powered subwoofers in a handsome, compact package that makes it easy to tuck a few of these into most environments. The HT/1003 combines a lightweight, modern 10" CarbonGlas™ (250 mm) driver, coupled to a powerful 300W Class D amplifier that runs cool, producing startling dynamics. Internally, we designed specially adapted home theater input filters that produce extremely flat bass down in the 20's.
We set out to build the loudest, relatively compact, affordable 10" unit available for pure home theater use. Critics are already lining up for reviews. The HT/1003 is designed to deliver the best bang (quite literally) for your buck when building a home theater system, featuring: crisp cabinet dimensions finished in an attractive, yet purposeful, line grained black aluminum-look and topped by a 12mm thick beautifully polished top that serves to damp vibrations on the critical top surface of the cabinet.
For REL owners already enjoying our Serie T/i or S subwoofers designed for both 2-channel and theater use, the HT/1003 is designed to supplement their system's .1/LFE output to produce even higher output, adding further depth to special effects to provide a true home theater experience. If you own a REL and want theater to be wildly dramatic, add in an HT (or a few).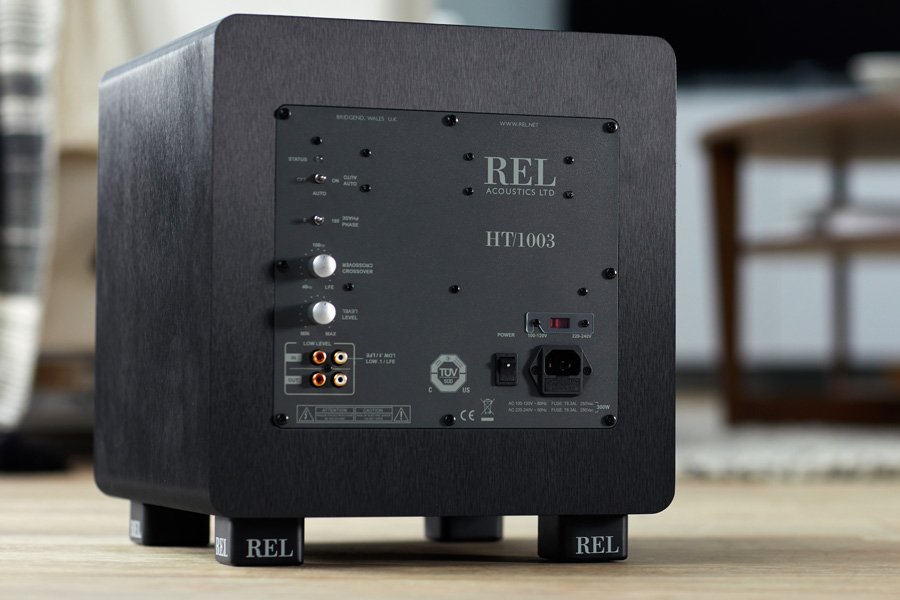 There is wireless and there is REL wireless. Following in the footsteps of the Arrow™ and Longbow™ Wireless, HT-Air delivers much of the promise and connectivity of hardwired RELs with the placement flexibility and wow factor of great sounding wireless.
Designed for REL Acoustics Serie HT subwoofers. Compatible with all REL subwoofers including legacy models (Low Level or LFE only).
We've stripped back the High Level feature from the Arrow™ wireless to provide a wireless system dedicated for Home Theater buffs. Though HT-Air™ is affordable, it retains our single-minded focus on delivering zero compression and maximum dynamics. Big, rich sounding bass, not the thin, dry sound most wireless systems supply.
Zero compression means that, unlike common Bluetooth-based wireless subs, REL transmits in real time, with no digital compression that can add significant amounts of delay to the signal. Delay that, when trying to mate up to conventionally wired speakers means many subwoofer's wireless offerings are hopelessly behind the loudspeakers.
Freedom: HT-Air provides the necessary freedom to place your HT exactly where you need it for best performance. It also allows for easy placement of rear or side surround channels to be augmented without having to incur the expense of custom wiring being added into your bid.
Finally, freedom means being able to place your Serie HT where it will look its best in your theater. For many, out of sight is an ideal result.
Fast, Simple Pairing: With all the experience REL has in delivering easy-to-use zero compression subwoofers, we have perfected simple, fast pairing of our wireless devices. HT-Air takes less than 10 seconds to get working, just plug both sender and receiver in and push the rear panel pairing switches and you're done. Simple as that.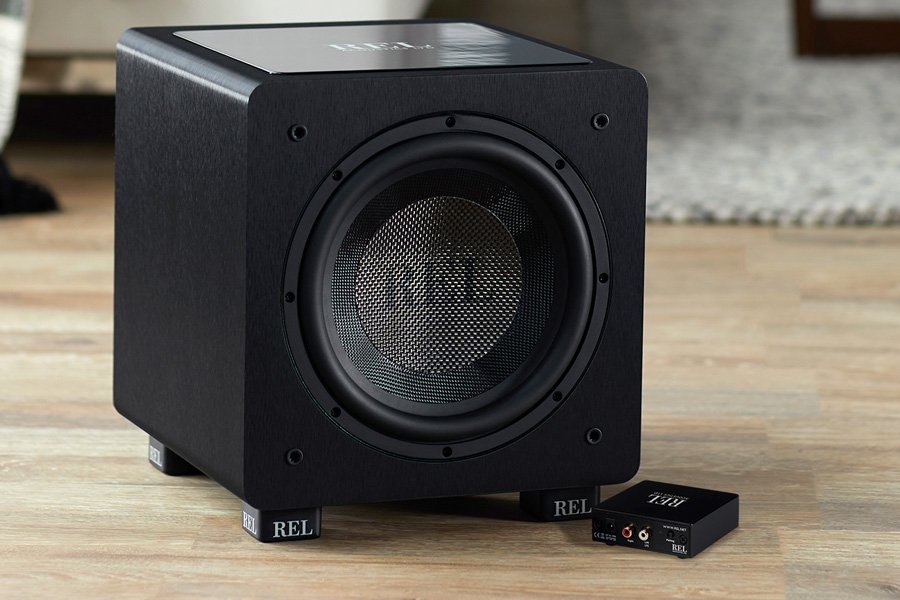 We have a longstanding tradition of requiring the top model in any range to be more. More than the sum of its parts, it represents the grandest scale, the highest output and the most we can do within any given technology envelope.
T/9i represents the most of T/i that we can deliver, and if sheer output alone is a primary requirement for your theater or music system then read no further. The combination of a lightweight, composite 10" driver coupled to a matching 10" passive delivers speed, slam and attack when called upon but also is capable of tracing more delicate passages when necessary. Large in sonic scale, the T/9i is ideal for mating up with floor standing speakers and rooms that are on the medium-to-large size. Powerful, concussive, yet beautiful.
T/9i delivers more than just raw output. We started with our driver upgrades and built outward. The lovely cabinets grew by 4 lbs. (1.8 kg) over its predecessor due to thicker cabinet walls and improved bracing. Why? Because the additional speed and impact of the new drivers requires greater control or the benefits can be lost before they get to the listener.
The new composite alloy/fibre engine in T/9i blends precisely the correct dimension of stiffening alloy with a fibre material chosen for its sonic neutrality and light weight. The combination is brilliant; exceeding the performance of competitors' drivers that are many times more expensive. The forward-firing 10" active couples with a 10" down-firing passive, again with carefully chosen balances of alloy to fibre and the result is seamless, effortlessly deep bass that blends perfectly with the main speakers.
Our acclaimed input filters and robust amplifiers result in some of the best sounding, most reliable designs ever produced. High current power supplies, huge toroidal transformers, and what many critics call the best filters in the world produce the famous REL Effect—where in not simply the bass region but ALL music and movie sound is uplifted and improved.
Tzero enriches even modest systems with power and natural bass, bringing the quality and full REL connectivity suite, long throw drivers and powerful, reliable amplifiers to a new lower price point and dimension.
In many ways, this is the most difficult design we have ever executed because never before have we delivered so much for so little. 5 coats of lacquer, as in all Serie T/i, next generation Class D amplifiers, High level inputs, .1 separate input stages, rugged 6.5" main driver with exceptional output and low bass extension for its size means Tzero gives up little to much larger units from the competitors.
Tzero is built using a super stiff cabinet construction that drives the resonant frequency higher so it is more easily damped by our instrument-grade bracing. We utilized 5 full coats of lacquer, and solid aluminium feet and badging because REL owners understand quality must extend throughout a product, not just in the most obvious locations. And its diminutive scale allows it to all-but-hide among the furnishings in your home.
At REL every clean sheet design begins by defining and designing the best bass engine for a given application. While the long throw 6.5" is our smallest-to-date, but make no mistake it is powerful and articulate, able to fill medium-sized rooms effortlessly. Have a much larger space? Distribute them throughout for an unobtrusive spacious presentation of music and film sound.
Though Tzero is REL's entry level, that doesn't mean it can't punch far above its weight class. 100W high current watts from a NextGen Class D amp means it holds its head high and is capable of delivering many years of satisfying performance. Includes a full REL connectivity suite, fast 8ms delay filter set and our famed High Level Input as well as a .1/LFE input.
Save £350.00
Compact High-End All-in-One. Uniti Atom is a beautiful, compact multi-source music player that will seduce you with its amazing sound quality and outstanding feature-set. 40-watt integrated amplifier and high-resolution music streaming capabilities will fill your home with stunning high-fidelity sound.
The new Wharfedale Denton loudspeakers are the perfect partner for Naim Uniti Atom with a choice of mahogany or walnut real wood veneers the Denton's offer terrific value for money – contact us for more details.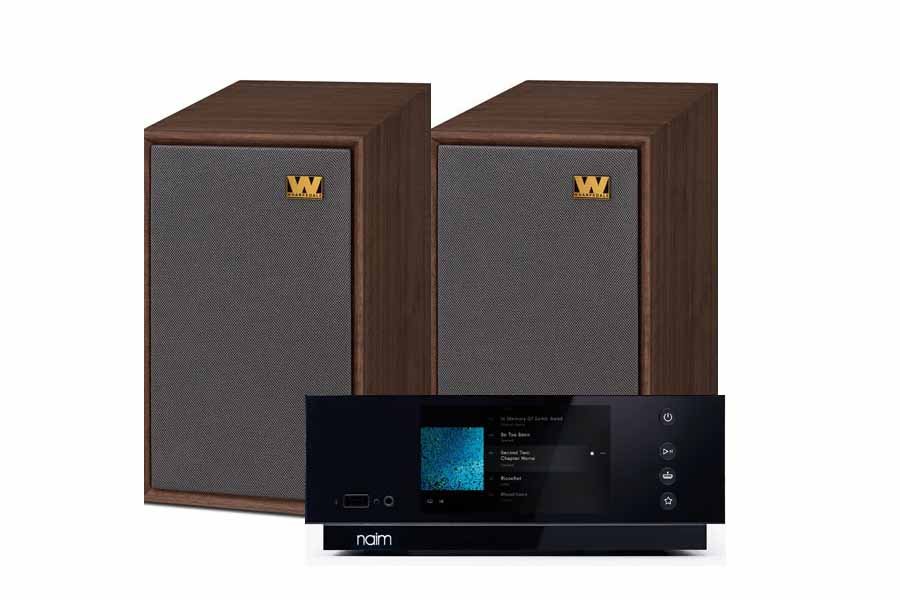 Save £500.00
A true one box solution, Linn Majik DSM represents a powerful combination of network music player, pre-amp and power amp, all in a single box is hard to beat. Majik DSM can handle anything you throw at it, whether you're playing music from the cloud or using one of its 15 inputs to plug in your 4K TV. Quality phono stage built in.
The Kudos X2 loudspeakers are the perfect floor standing partner for Majik DSM with a choice of finishes.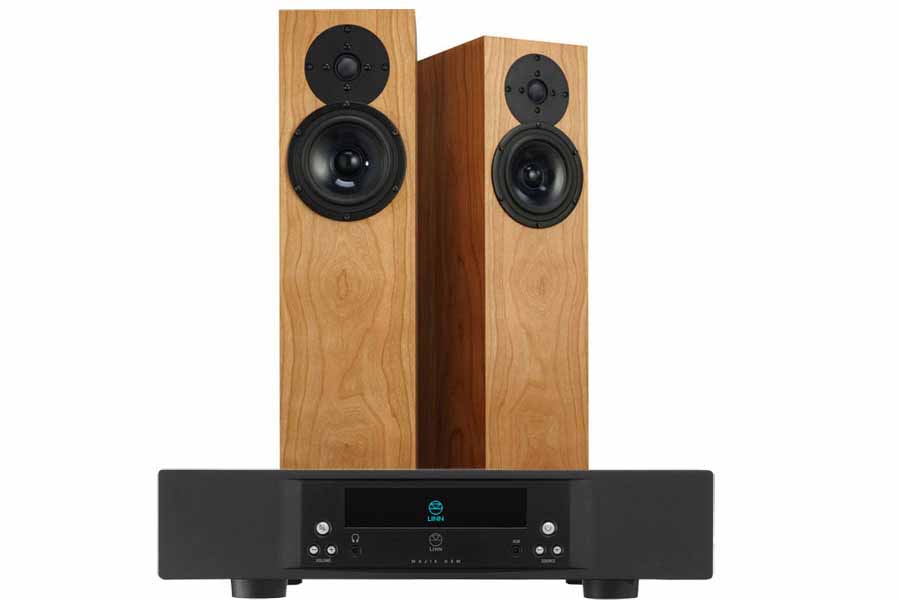 Save £750.00
Audiophile All-in-One. Uniti Nova is proof that an all-in-one player can deliver audiophile quality, whichever source you choose, your music will be transformed into a stunning sonic experience. 80 watts per channel of Class A/B amplification capable of driving the most demanding loudspeakers.
The new Wharfedale Linton loudspeakers are the perfect floor standing partner for Naim Uniti Nova with a choice of mahogany or walnut real wood veneers the Linton's offer terrific value for money – contact us for more details.
Save £700.00
Selekt DSM includes a built-in pre-amplifier to connect all your sources, including turntable. Customisable smart buttons provide immediate access, directly from the product no matter the source. Streaming services, internet radio, podcasts, turntable… the choice is yours.
The ATC SCM11 loudspeakers are a great sounding partner for Selekt DSM with a choice of finishes for either stand of shelf mounting or choose the larger ATC SCM19 for just £850.00 more – contact us for more details.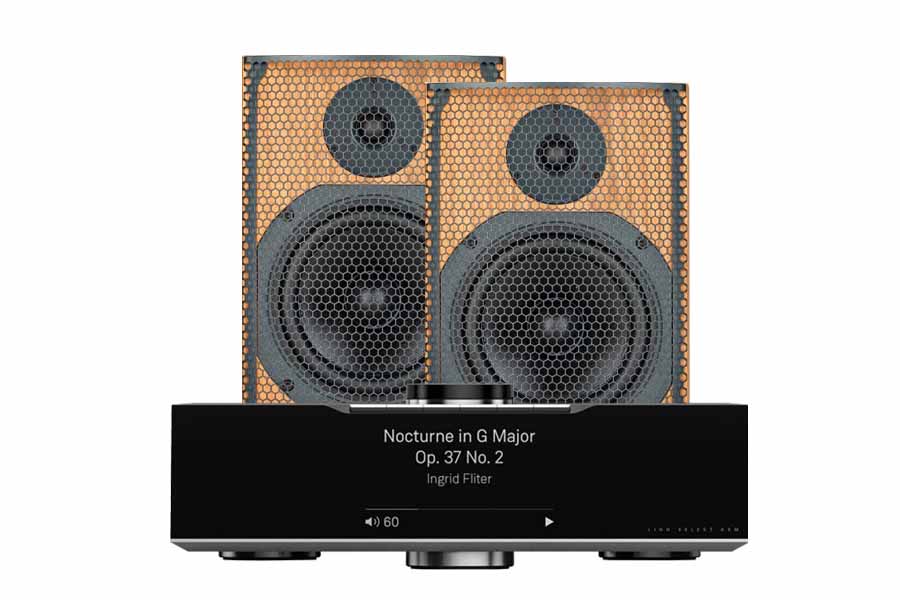 Save £850.00
Featuring Linn's latest Katalyst DAC Architecture, digital sources are reproduced with greater precision than ever before, giving greater insight into music. Selekt DSM includes a built-in pre-amplifier to connect all your sources, including turntable. Customisable smart buttons provide immediate access, directly from the product no matter the source. Streaming services, internet radio, podcasts, turntable… the choice is yours.
The new Wharfedale Linton loudspeakers are the perfect floor standing partner for Linn Selekt with a choice of mahogany or walnut real wood veneers the Linton's offer terrific value for money.
£1,800
Despite its compact dimensions, the Hugo 2 DAC/headphone amp is the world's most advanced transportable DAC. An investment in Hugo 2 is an investment in award-winning class-leading technology (EISA DAC 2018-19 and What Hi-Fi? Best DAC over £1,200 several years running, including 2019), designed to get music lovers closer to the original master recordings than any other portable device on the planet.
Of course, Hugo 2 is not just about music on the move. Supplied with a remote control and RCA outputs, the device can be easily added to any hi-fi system for an instant audio upgrade and is the perfect way to update an ageing source component with the latest and most advanced digital tech. Exciting news for Hugo 2 owners is just around the corner, too.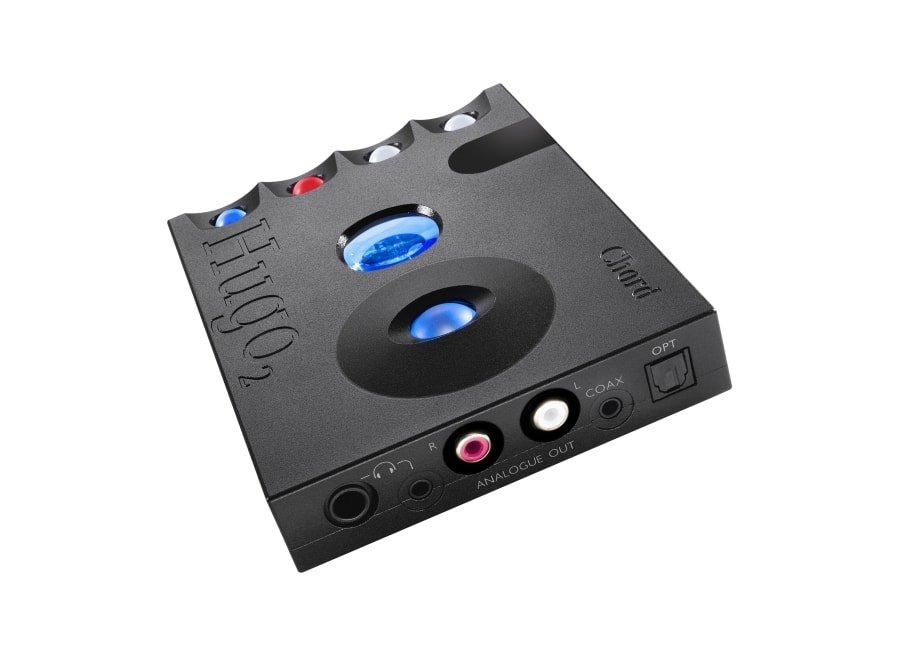 £399; £299 for a limited time
The Mojo DAC and headphone amplifier has quickly become a landmark product in the audio landscape. It distills Chord Electronics' class-leading FPGA (programmable chipset) technology seen in its full-size models into a small, portable product, which is unrivalled in the marketplace. Mojo benefits from a USB, optical and coaxial inputs and can decode high-resolution audio files up to 768kHz PCM and DSD 256.
With over 100 5-star reviews to its name, Mojo is also a five-time What Hi-Fi? Best DAC award-winner, taking the honours in each consecutive year from launch, as well as winning Product of the Year from WHF? It remains the most advanced small DAC on the planet, with class-leading sound quality backed up by unrivalled technical measurements. There is no better small DAC on the market.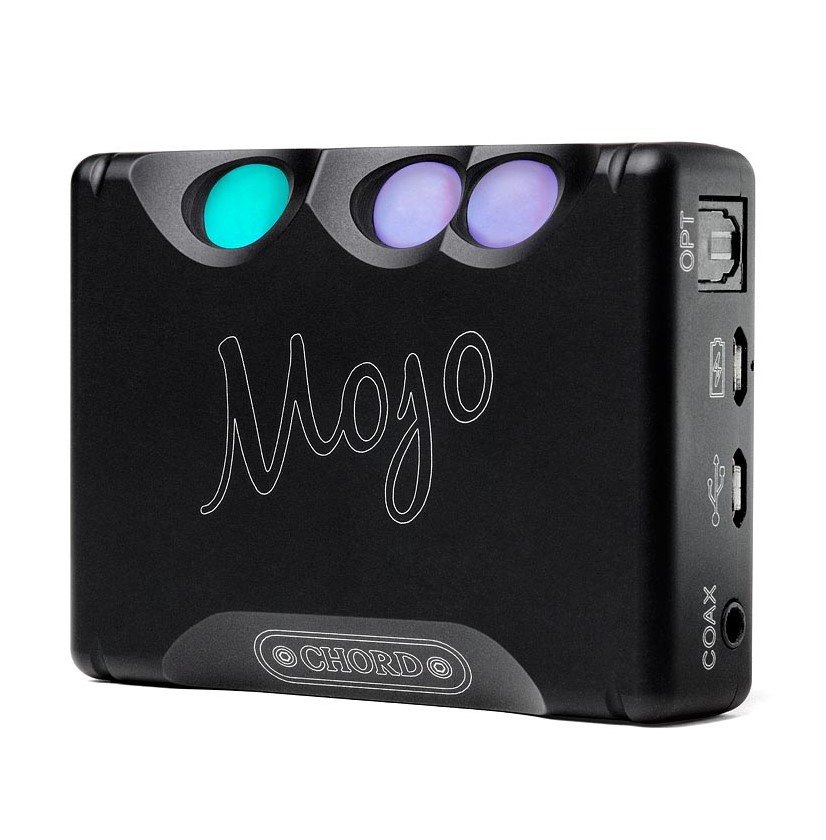 £499
In 2017, Chord Electronics introduced Poly, a portable music streamer/player that combines with Mojo to wirelessly stream from connected devices and playback from its microSD card slot, all with smartphone control. Together, Poly and Mojo enable hi-fi sound quality at home or on-the-go, with Wi-Fi, Bluetooth, AirPlay and network connectivity and upgrade headphone, car and home audio performance.
The combination is equally adept at home in hi-fi systems as it is when travelling and can be used in battery mode in big systems for the ultimate in sound quality. In 2019, Poly received a major firmware update to V2.0 which introduced myriad benefits including Tidal, Qobuz and Internet Radio integration. The update also introduced wide-ranging performance benefits, including improved Bluetooth, DLNA and Wi-Fi, plus Roon Ready Certification and key updates to the configuration switch.
Have a very merry and musical Christmas!