THE HIFI PIG SELECTION BOX–DIVERSIONARY STRATEGIES FOR THE MODERN WORLD APRIL #1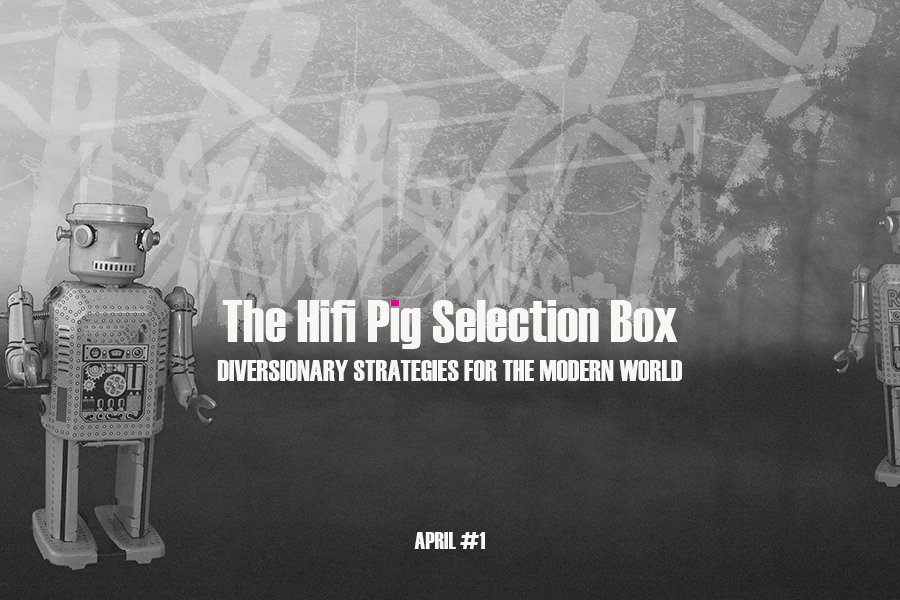 Inspired by the seventies children's television program Why Don't You, HiFi Pig is putting together a fortnightly digest of links to music, literature, film, and more to inspire, motivate and stimulate you into exploring beyond your typical sensory comfort zone.
Each fortnight we will assemble a selection box of links to things we have unearthed and found interesting, fascinating, thought-provoking, or just balls-out entertaining.
PLEASING NOISES
CHELTENHAM JAZZ FESTIVAL 2021 – Free live stream 1st & 2nd May (Cheltenham Festivals)
VOICES OF HOPE  (Carnegie Hall)
ARLO PARKS INTERVIEW WITH QOBUZ  (YouTube)
RAG N BONE MAN – "FALL IN LOVE AGAIN LIVE" (Abbey Road Studios)
LEDZEPVIETCONG – "ALL LIQUORED UP" (Serial Bowl Records)
INTRIGUING ARTICLES +
THE CASSETTE TAPE COMEBACK (Manchester Evening News)
BAT INSPIRED BIO-TECH SOUND LOCATION (Science Daily)
BOOK SALES SURGE (BBC News)
MYSTERIOUS 'YELLOWBALLS' ARE CLUSTERS OF NEWBORN STARS (ScienceNews)
THE SECRET WALKING HOLIDAYS TO TRY IN 2021 (Condé Nast Traveller) – for when we can travel again.
GRIPPING FILM, TV, ART & EVENTS
THE BLOB CHALLENGE  (Brooklyn Art Library)
ASTRONOMICAL EVENTS CALENDAR (Time Out)
SAMPLE THIS (Nexflix)
SISTERS WITH TRANSISTORS (Sisterswithtransistors.com)
FREE DISPLAYS AT TATE LIVERPOOL (Tate Galleries) – booking now for reopening in May 2021
Dip in or binge – the choice is yours!
What's been diverting you? Let us know and we may well include it!
Content may not be suitable for all and Hifi Pig/Big Pig Media are not responsible for the content of external links/sites.