Along with Bristol, the National Audio Show, which we covered extensively in 2016,  is amongst the longest running shows of its kind in the UK: and having spent 7 years in London then 7 years in Northamptonshire it's now ready for another relocation.
The show organisers, The Chester Group, got in touch to let us know that from 2017, they are off to Birmingham, a City that has never previously enjoyed a major event of this kind and, say The Chester Group, "more importantly this is an untapped and virgin territory".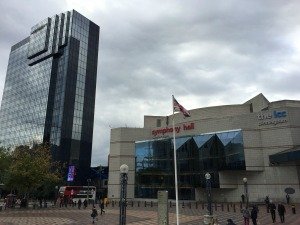 For 2017 they are using two linked Venues, THE ICC and The HYATT REGENCY BIRMINGHAM. They go on to say: "We will continue to preserve our established calendar date of the 3rd weekend in September: for 2017: the 16 – 17th September. Keeping to a set date is very important for two reasons: The industry knows when this show takes place and they have to consider other events around the world, plus and just as importantly 'show goers' also diarise this show at this time." The show will be renamed with initial discussions leading to The National Audio and AV Show or something similar.