UK brand Trinity has announced that it has smashed its Kickstarter target of £40,000 after only eight days. Raising funds to develop its range of three UK-designed IEMs, Trinity exceeded its target with an impressive 22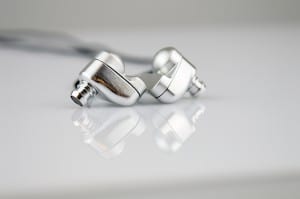 days still to run, with backers continuing to pledge to the campaign. The funds raised enable the company to continue its development and bring the products to market, with investment particularly focused on tooling, packaging and production component costs.
Although a new name to the personal audio market, Trinity's founders have years of experience creating IEMs for other brands.
Bob James, Chief Designer at Trinity, said, "With the wealth of earphones on the market today, we feel that there is a real demand for products that offer true audiophile performance at very realistic prices. Every Trinity product is engineered foremost for its sonic performance and the results speak for themselves."
Three models represent the launch of Trinity:
HYPERION
One of the world's smallest and lightweight (just 13 grams!) in-ear monitors available, the HYPERION features custom designed 8mm Neodymium drivers housed in an all-aluminium driver housing. The unique 1.2m multi-braid cable offers long-term durability and is terminated with a 3.5 mm gold plated stereo jack plug. HYPERION will be available to purchase for £30.00 Inc. VAT
TECHNE
The TECHNE uses the same audiophile grade Neodymium drivers of the HYPERION, whilst incorporating 3 x tuning filters that allows the user to tune the IEM's to their preferred tastes. By unscrewing the filters and replacing them with the alternative options, users can increase bass, enhance treble or select an even audio balance across the entire frequency range. TECHNE will be available to purchase for £65.00 Inc. VAT.
DELTA
Also featuring the same 8mm neodymium driver, DELTA also packs in Trinity's custom-tuned single balance armature for increased performance. The same interchangeable filtering system as the TECHNE and 1.2 multi-braid cable with 3.5 mm stereo jack plug completes the package. DELTA will be available to purchase for £90.00 Inc. VAT.