Tune Audio will be exhibiting their flagship horn loudspeaker Avaton at atrium 4, 2nd floor, room E215.
Tune Audio Avaton (άβατον, ancient Greek, a place that entrance is allowed only for believers) is a three way, all passive, fully horn loaded loudspeaker. Avaton is the realisation of a five year development project aiming to deliver a no compromise horn loudspeaker for large listening rooms.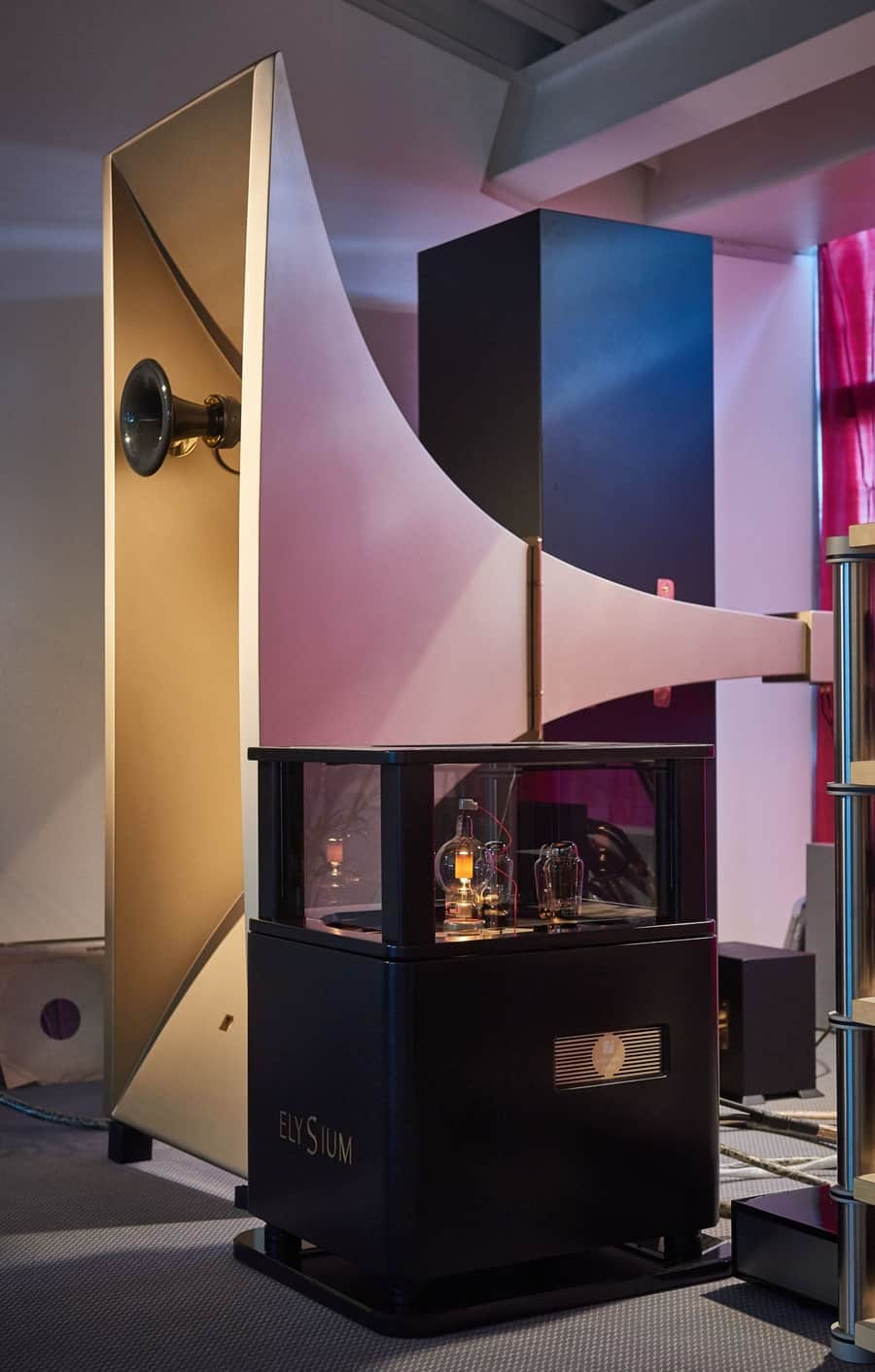 Virtual mouth technology is applied on the bass horn loading which delivers a flat response down to 32Hz. The bass driver is a, massive 27KGs 18"er. The asymmetrical midbass horn has a mouth of 10.000cm2, triple layer build with damping materials between, and, finally the throat and beginning of the horn are coated with epoxy/CNT compound for extra stiffness. There is a first order cross-over for all three ways, internal cabling with waxed cotton insulated pure copper, graphite coated support feet and many more features.
Tune Audio will be co-exhibiting with Trafomatic Audio tube gear, Rockna digital source and Skogrand cables.