Vincent Audio, a designer and manufacturer of audiophile-grade stereo and multichannel components, announced today the availability of a new entry-level high-fidelity phono preamp, the PHO-300.
The Vincent Audio PHO-300 Phono Preamplifier, is the third and most affordable entry in Vincent Audio's series of two-piece phono preamps. Like its predecessors – PHO-500 and the top-of-the-line PHO-701 – the PHO-300's power supply is in a separate housing to isolate electromagnetic fields from the preamp as well as outside interference.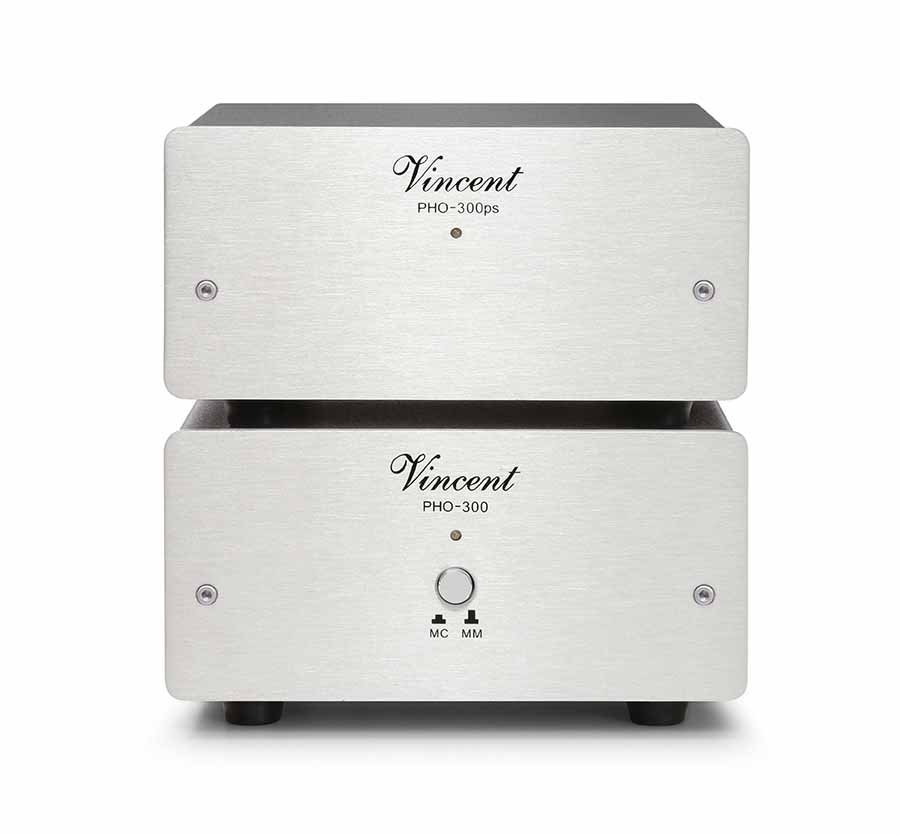 Turntable Sales
"In 2019 alone, over 72,000 turntables were sold in the U.S. alone, and a large percentage of those buyers are first-timers who are new to the joys of analogue audio," said Steve Niemi, Director of Global Sales, Pangea Audio, LLC. "The Vincent Audio PHO-300 gives music lovers on a budget an opportunity to bring out the detail and full frequency range of vinyl without depleting the budget."
MM & MC Cartridges
Vincent Audio's PHO-300 phono preamplifier performs with any moving coil (MC) or moving magnet (MC) cartridge.
The MM section delivers a greater than 83 db signal to noise ratio, while the MC section provides greater than 70 db ratio, with total harmonic distortion of less than 0.05%. Selection is made via a switch on the thick aluminium front panel that is present on all of Vincent Audio's series of phono preamps.
Added Mr. Niemi: "The PHO-300 features reduced noise levels and overall performance that is light years ahead of any competitive model at the same price. It's an essential ingredient in any vinyl lover's system."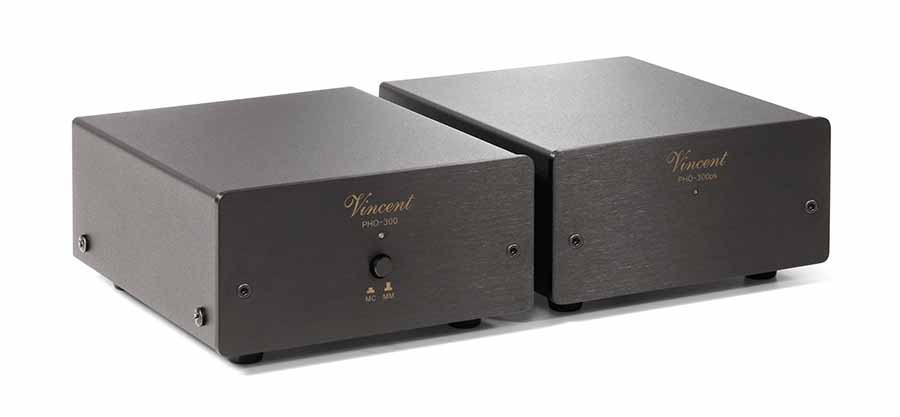 Vincent Audio PHO-300 Specifications
Frequency Response:           10 Hz – 20 kHz ±0.5 dB, 10 Hz – 50 kHz ±2 dB
T.H.D.:                                   < 0.05% (20 Hz – 20 kHz)
Input Sensitivity:                    MM: 58 mV, MC 6.8 mV
Signal-to-Noise:                     MM: > 83 dB, MC: > 70 dB
Input Impedance:                  MM: 47 KOhm, MC: 100 Ohm
Output Impedance:               250 Ohm
Inputs:     PHO-300                1 x Stereo RCA
Outputs:  PHO-300                1 x Stereo RCA
Max. Power Consumption:    10 Watts
Weight:                                   0.9 kg/2 lbs (PHO-300ps), 0.6 kg/1.3 lbs  (PHO-300)
Color:                                      Black or Silver
Dimensions (W x H x D):      112 x 60 x 126 mm (2x)
Price
MSRP $349.95