Audiophiles never really doubted the validity of vinyl but it seems that the resurgence of vinyl is continuing at a pace with vinyl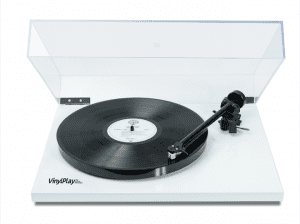 albums experiencing their most significant sales figures in almost twenty years. The figures are pretty impressive with more vinyl albums being sold in the first three quarters of 2014 than were sold in the whole of 2013. The Official Chart Company say that around 800 000 vinyl albums have been sold this year as opposed to 780 674 in the whole of last year.
Big sellers on vinyl in the UK have included AM by Arctic Monkeys, Lazaretto by Jack White and Definitely Maybe by Oasis. The top selling albums on vinyl this year show that it is predominantly rereleases that are being bought, with Led Zeppelin having three of the top ten sellers to their name.