Vivid Audio say that their new KAYA range of loudspeakers is "Vivid in a more accessible format". You get all the same GIYA technology inside a modern and more room friendly enclosure. The bass drivers have their own re-entrant exponential horn absorber, first found in the Laurence Dickie designed B&W Nautilus loudspeaker in the form of a snail's shell.
In the KAYA the horn has been folded up and is inside the cabinet. The mid range and tweeter have their own re-entrant horn absorbers…so, as Vivid say, "the classic Vivid / Nautilus sound but without the curly bits".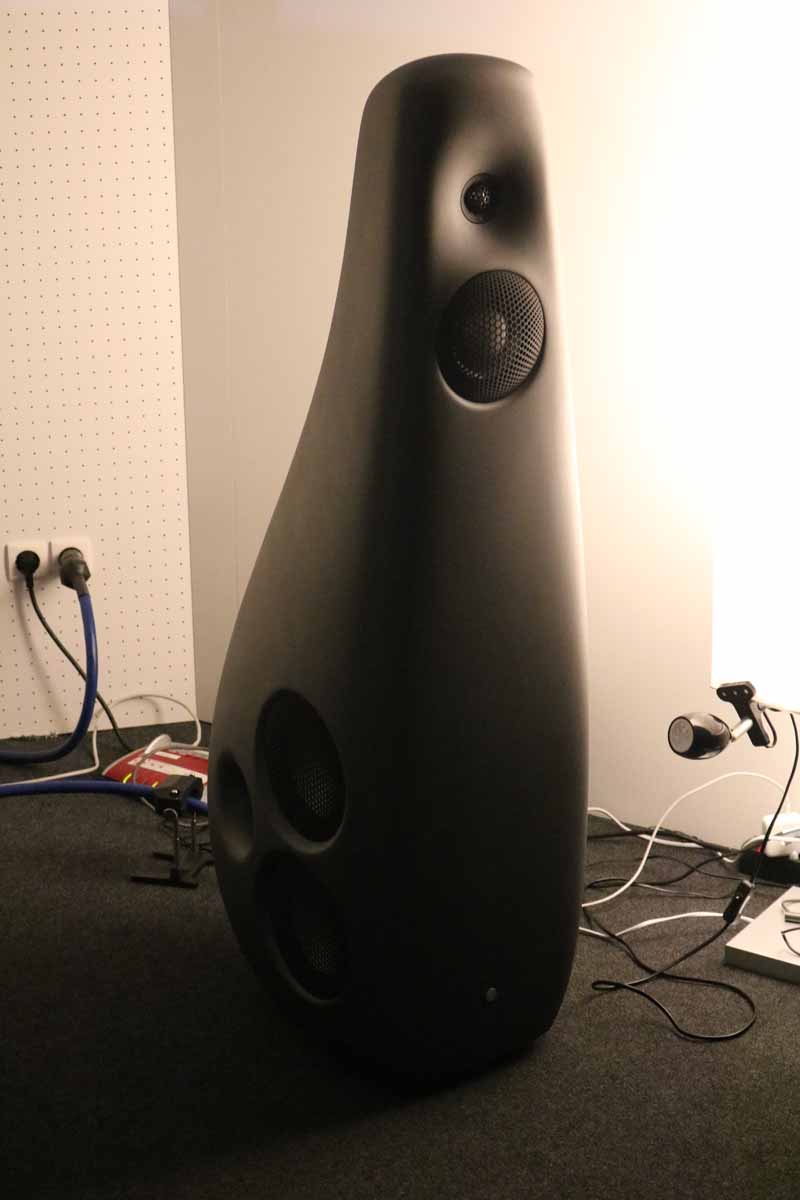 Now, I have to admit to being a big fan of the 'curly bits' on the high end Vivid speakers and the classic Nautilus, but I get that by having such a flamboyant design, Vivid may be excluding potential customers who need something a little more understated or 'smaller-room friendly".  It is obviously a sensible decision to produce a more accessible range and open up different markets for the brand.
The KAYA was introduced to us in the press conference in a small cabin, and going by the clattering outside there were more people that wanted to get in than were able to…I think the team had underestimated their popularity with the world's Hifi press.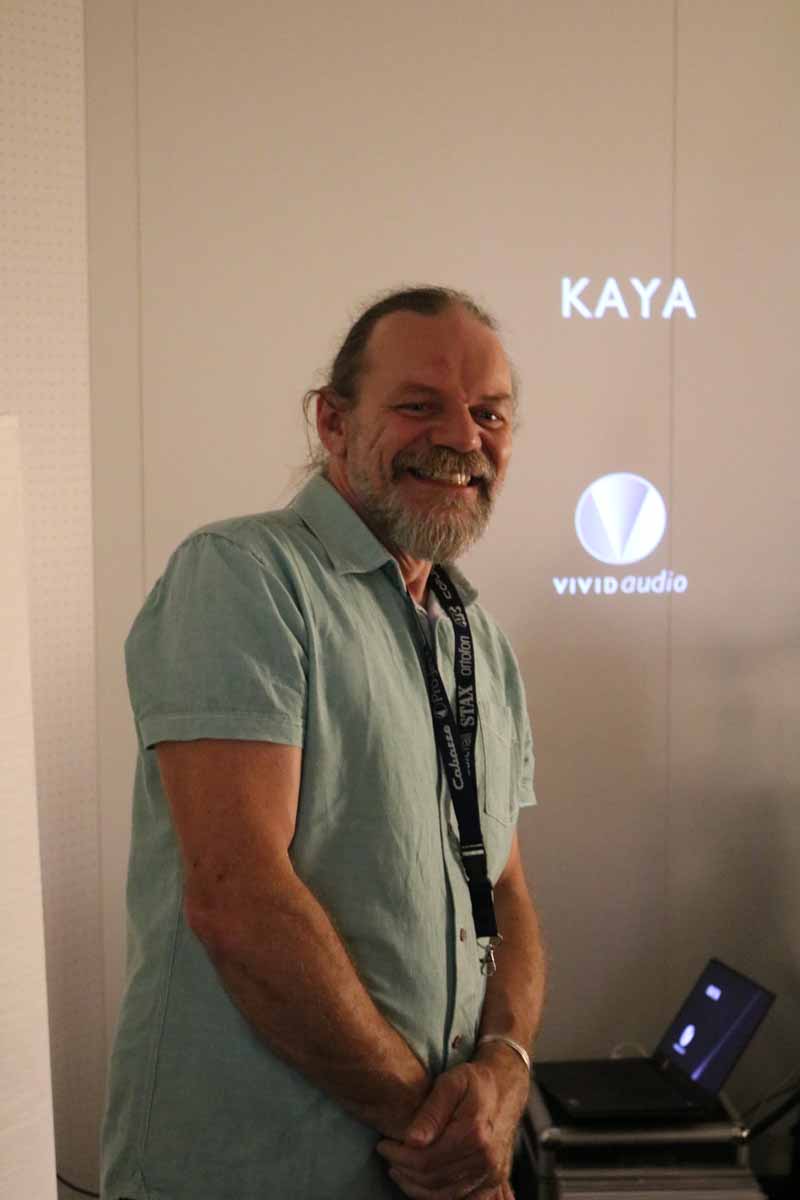 Laurence was as ebullient and passionate as ever, you can positively feel the energy that he puts into his designs, and talking about them! The pair that we heard were the range topping KAYA 90 which I think will retail at around £24,000 a pair. Despite the cabin being very small and very full of people, the KAYA 90s sounded very natural and would definitely fit into most homes (or their smaller siblings would).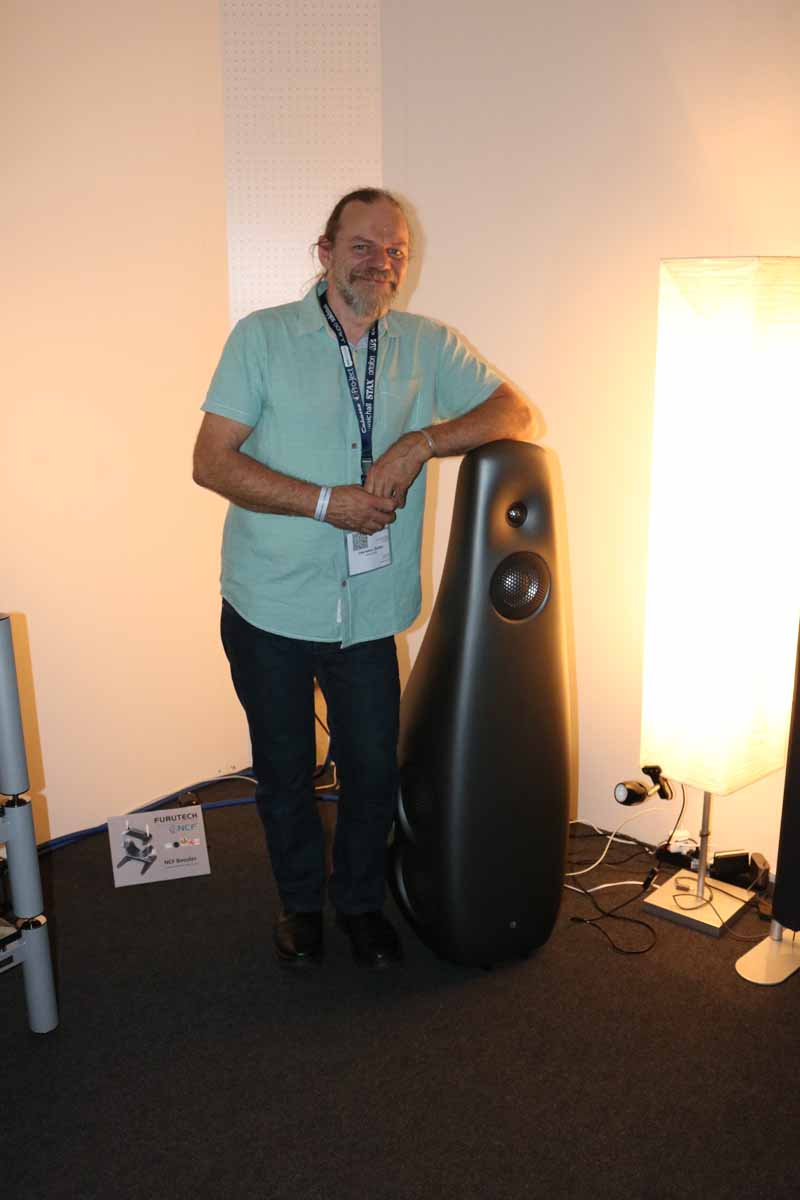 I would say much like for the people that aspire to buy couture Dior or Channel, the Vivid Audio KAYA range will satisfy those fans who lust after the more extravagant Vivid models but maybe don't have the budget or space available for them. For Hifi brands, just as much as Fashion Houses, a diffusion line is a very sensible and lucrative offering to have…Vivid may well be onto something here.
Linette Smith