Von Schweikert Audio will premier their newest ULTRA 9 flagship reference loudspeaker in the Maroon Peak ballroom at this year's Rocky Mountain Audio Fest.
Von Schweikert Audio has introduced ULTRA 9, the second loudspeaker in this flagship reference series.  Its technology and performance are essentially identical to the ULTRA 11, but in a smaller form.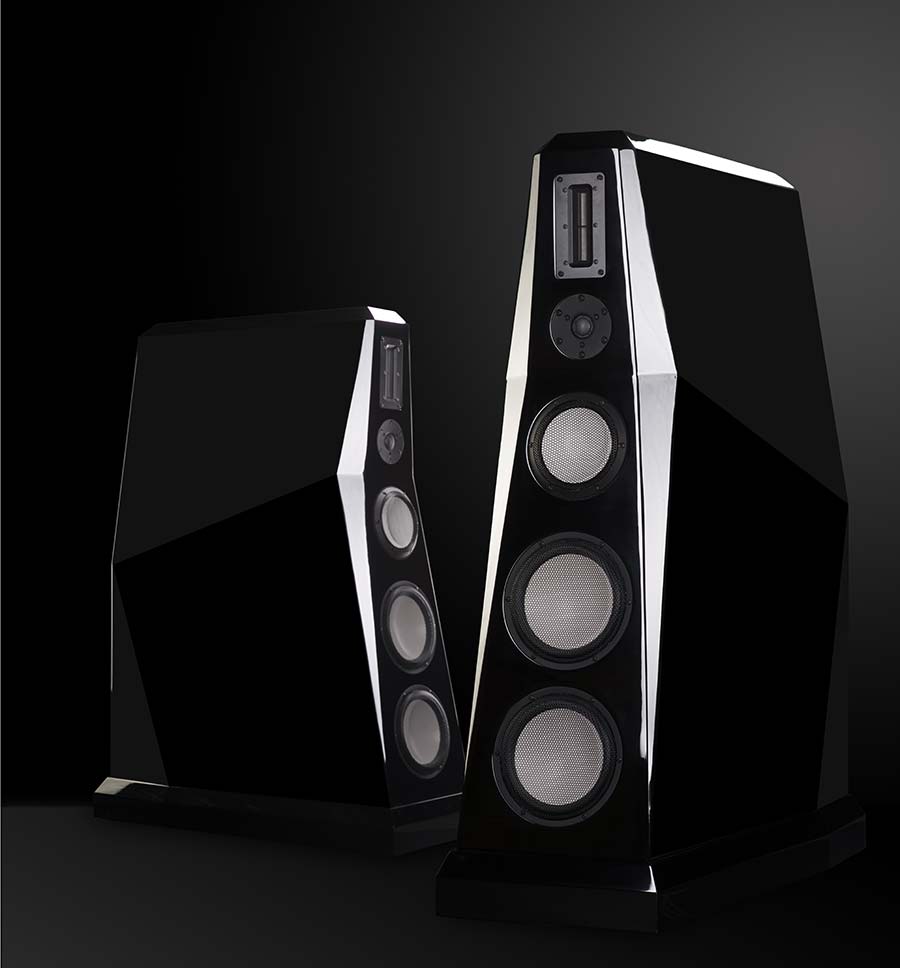 Each channel features drivers including two 9" reinforced ceramic woofers, one 7" reinforced ceramic midrange, one Beryllium Tweeter, two Ribbon Super Tweeters (one front, one rear), one magnesium horn loaded tweeter (rear) and one 15" compound woven subwoofer (rear) with dedicated 1,000-watt amplifier.
MasterBuilt Audio ULTRA wire is used exclusively for all signal paths, the ULTRA 9 benefits from point to point hand-built networks with isolated architecture that protects crossover parts and wiring from electrical noise contamination. They also feature Version 2.0 Aktive Cabinet Vibration Control and the ULTRA 9 achieves full-range response from 10Hz to 45kHz.
READ MORE HIFI NEWS WITH HIFI PIG