Despite our best efforts we were unable to find the first person we drew for the VPI Player Turntable prize, so we have redrawn.  The winner is Aaron Tate.  Aaron, can you please send me your JustGiving confirmation of donation email, along with your shipping address by midnight (UK time) December 20th 2016 to linette@hifipig.com . If you are reading this and you know the winner then please let him know!
For everyone that wanted an update, Colours Wheelchairs sent me a picture of Ricky's wheelchair, they are just waiting for a few parts and then it will be with him!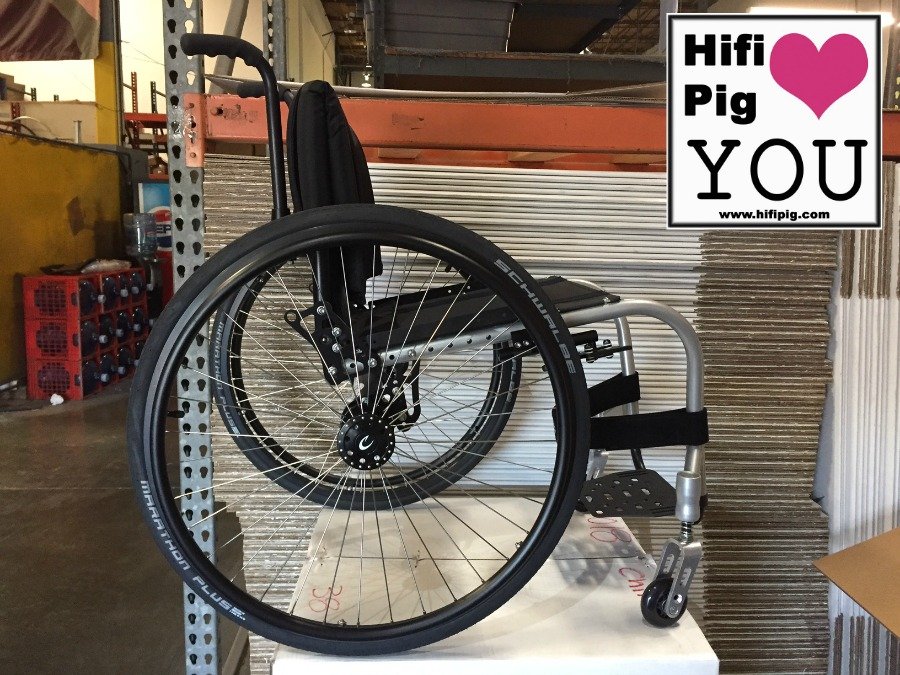 We would like to take this opportunity to thank everyone who donated money and prizes!