Whole Note Distribution has announced the arrival of Extraudio to the UK market. Based in the Netherlands, Extraudio design, and hand build amplifiers.
The amplifiers are a new high-end audio concept that combines the best from the analogue and digital world utilising class A and class D to create what Extraudio term 'Class AD'.
Extraudio
Born after 8 years of collaboration, a multidisciplinary team of engineers, technicians, and musicians, that have a wide experience in the High-End Audio industry, created Extraudio. The result is, say Extraudio "an innovative High-end audio brand, 100% European, that focuses the audiophile's needs, at the centre of the creative process, offering the quality of the sound that we have been waiting for".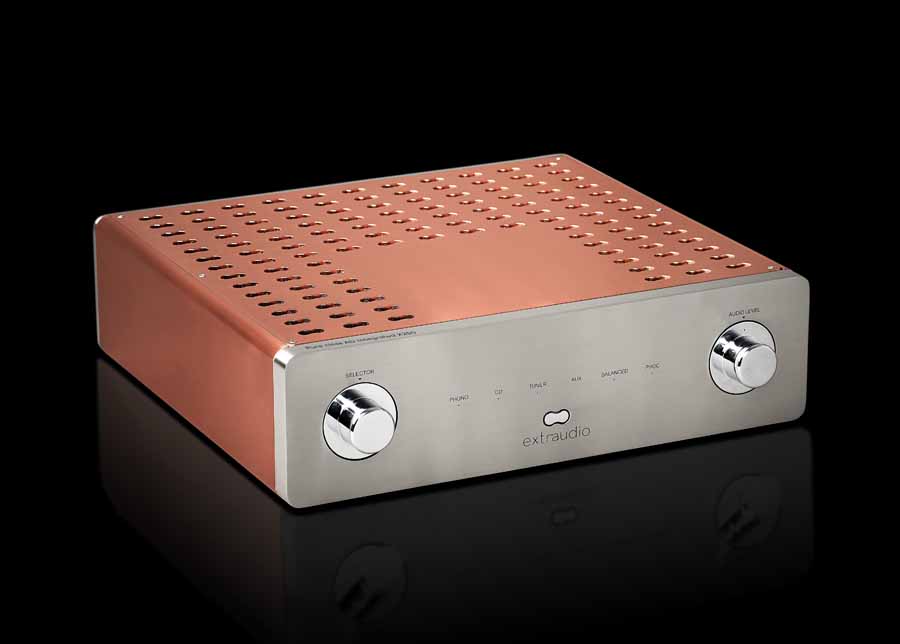 All Extraudio products are compatible; customisable, and updatable for the future. Made to be aesthetically pleasing, with high grade electronic components.
Extraudio X250 AD Amplifier
Pictured is the Premium Model of the X250 AD. Built with Jupiter Capacitors, NOS Valves and selected components from Mundorf, ALPS with silver and gold wiring.
Retail £20,495 in a standard black or silver finish. For the copper/nickel as pictured add £3250. The range starts at £8495.