The truth behind the name and origins of Hifi Pig.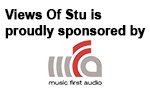 OK, we're all aware that Hifi Pig is a bit of an unusual name for a website and magazine that shares news and reviews about a good deal of high-end audio and we're forever getting questions as to why we chose such an odd-ball name for the site and how we started out in the first place. The truth of the matter goes back in the annals of time and is a tale of rave culture, high times, great music and more great music and even more high times.
And so dear reader, if you are sat comfortably, here is the real reason Hifi Pig is so called and why we launched such a site.
Cast your mind back if you will to the late 1980s and the explosion of the dance music scene. It was a time of illegal parties and needless to say yours truly was at the heart of it all having procured a set of decks, a load of early house and techno twelve inchers and a bit of a sound system. I'd also managed to secure a spot on the local radio station and was passionate about sharing this new found music with all and sundry and so inevitably, living by the sea, we were eager to put on a few beach parties. Now, Sunderland in the North East of England is no Bora Bora; it is invariably cold, wet and windy and many of our parties were enthusiastic wash outs – how we never electrocuted ourselves dealing with all those generators and cables in the rain I will never know. Of course we also attracted the attention of the local constabulary keen to make sure this acid house nonsense didn't infiltrate on their particular patch. Anyway, for the first few parties we threw we didn't have a name, we just announced the events on the radio, printed up some flyers we'd made using Letraset (this was in the days before computers of course), hired a generator and carted the amps, speakers and decks down to the seafront – "beach" really was pushing it a bit but it sounded good on the flyers!
One of the guys who helped out at the parties had a dog he called Liberty. It was a greedy beast of an animal and would eat whatever it could get its chops round and predictably got the nickname Pig. So there we are putting the flyers together, stuck for a name for the event when I looked up from my artwork, saw the dog and The Big Pig Sound System was born. The name stuck for a good few years, we expanded operations to include a vinyl only record shop selling house and techno (Mr Music Man) and we flourished attracting an enthusiastic following. The sound system was painted a luminous pink in keeping with the pig theme!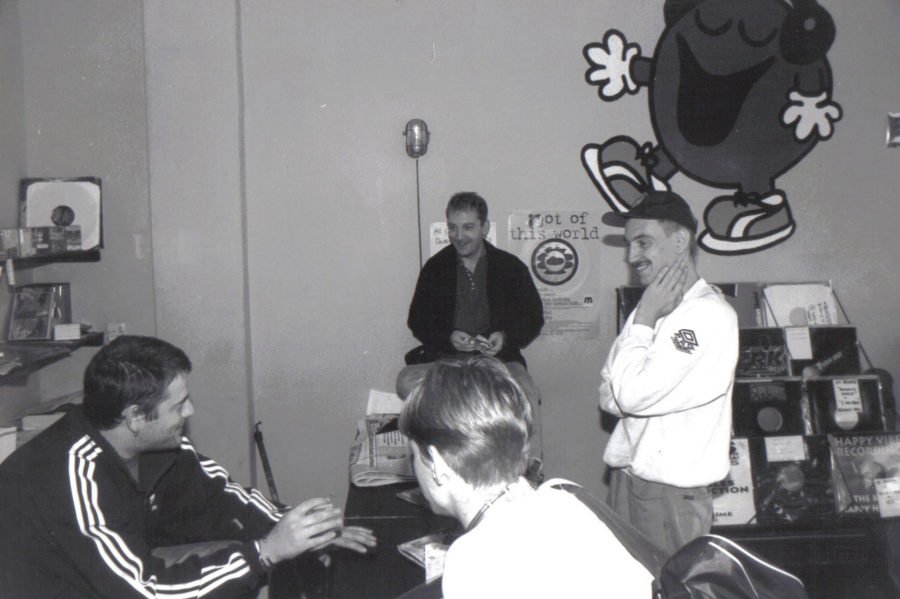 Spring forward a few years and I'd got a proper, if stressful, job managing sales teams at Yorkshire Post newspapers and every year we would take a Zen like couple of weeks off from the rat-race to go camping with our young family in the rural idyll that is Brittany, France. Like many we'd get back to England following a blissful couple of weeks and utter the mantra "we should move to France" but never, like most folk, did anything further than dream about the possibility of packing up and shipping out. That is until the late summer of 2005.  We'd had our couple of weeks in the sun and returned to a dull and dismal Blighty and straight back onto the hamster wheel that is corporate life. Both Linette's and my careers were flying high but both felt trapped in a world where we had little time to enjoy the fruits of our labours and our family. Shortly after returning to work I went on the internet, found a little restaurant for sale, copied the URL, sent it to Linette with the message "shall I buy it?" and getting an immediate response of "yes!". So I did and by December 15th we were in a new country and with a new career.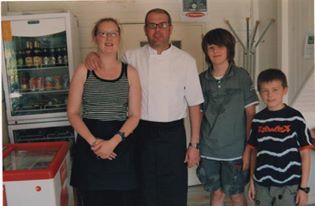 And so we pottered along with the restaurant. If you've never worked in the hospitality industry then let me tell you that it's not an easy career choice. The hours are long and the rewards relatively pitiful and so after three years of reasonable success we decided to close the restaurant and turn it into a house for the family…after all it was bought for cash and we owed nothing on it and if the worse came to the worse we could always pack up and ship back to our house in the UK. Around this time I'd managed to pick up a full Linn system for a pittance and the hifi bug of my teens and early twenties was once again rekindled. Never one to do things by halves the Linn system was upgraded and upgraded and I was even re-buying vinyl I'd long since got rid of. We were both working from home in sales and ticking along very nicely until one day I got a call out of the blue from a company in Bordeaux (six hours drive South of here) saying they'd heard about me and could they meet with me to discuss them offering me a job. The interview was attended (I even put a suit an tie on) and they gave me the job there and then! All this went swimmingly, the money was very good, there was a company car and I worked from home for the most part. The only fly in the ointment was to become apparent about thirteen months into my employ when, at a meeting with the head of the company, I told him what I thought of his customer service and attitude to staff. I got the boot a couple of weeks later, which was a bit of a relief if truth be known.
Yes, yes, Stu, this is all very interesting and that but what has this got to do with hifi and Hifi Pig I hear you ask. Well, here in France when excused from your employment for whatever reason you are put on a system called chomage whereby for a given period (mine was fifteen months) you are given 80% of your salary for doing nothing. I'd turn up at the equivalent of the job centre only to be told I shouldn't take a position that paid less than what I was getting in the UK – a joke given the state of the jobs market in these parts! So fourteen months pass, I'm listening to tunes all day, playing with hifi but in the main getting right royally bored out of my tiny little mind and so I thought I'd start writing a little blog. But what name could I use and what could I write about? I'd been asked to write for a worldwide expat' site about my experiences of being vegetarian in a foreign land, but the obvious choice, thinking back to my misspent youth, was of course audio, music and so Hifi Pig was born…what else? After all, this blog was only for my amusement and to keep me from going nuttier than a fruit cake through boredom. However, Hifi Pig was attracting readers and so a proper site was built and hosting and domain names bought. I remember in the first few weeks having Google analytics set up and getting ever so excited should more than a couple of people be on the site at any one time. We grew and we grew and we're still growing and it's a bit late to change the name to anything sensible now.
We've toyed with the idea of changing the name to something a bit more formal and bit more level-headed and corporate, but you know what, I love the name. It reminds me of a time gone by and the fact that I have always felt destined to do something in my working life that is allied to music. Hifi Pig is a serious site but we don't take ourselves too seriously, who else in the audio world would choose PINK as their corporate colour? But what other colour could we have taken up? Who else would have "snoofling out what's hot in hifi" as a slogan? Actually we got a good deal of flack for that catchphrase from some of the tired (read boring) old men of hifi who seem intent on sucking the joy and pleasure from the hobby.
And so there you have it. It's perhaps not the most interesting story in the world but it's how it happened. Yes we could put a spin on it and what not and get all clever and corporatey but that's just not the way Hifi Pig is. We are what we are and, for whatever reason, we seem to have struck a chord in the hifi world. We're growing, we're evolving and we're getting up the snouts of a good few of the aforementioned old guard and long may we continue to do so.
The future's pink!