Where are all the women in Hifi and Audio we hear you say…we are in Munich, well quite a few of us anyway!
It's become quite a tradition now, that a group of us women that work in the Hifi Industry or are enthusiasts of the hobby, meet up at the High End Show each year.  Of course, we do this in the Beer garden (where all the important business is done…and liquid refreshment available. There are many more than just the women in the photo in the group that we have on Facebook, but Munich being Munich, it is impossible to get us all together at the same time…there were many more there in spirit.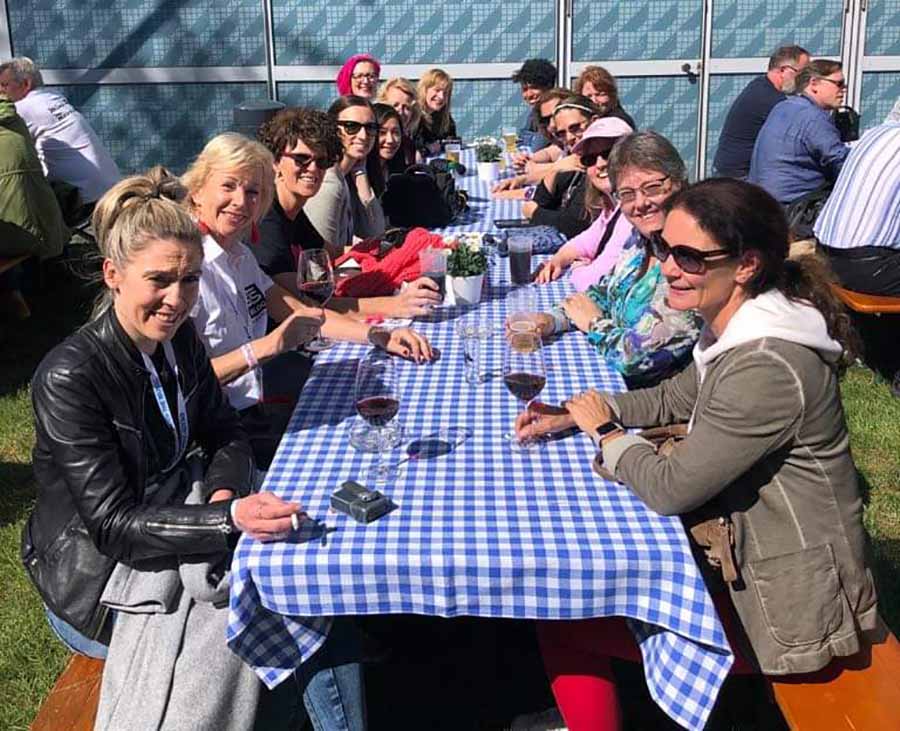 So, with representatives from all over the world, we spent an hour in the sun discussing everything from how to improve the attitude of some sectors of the industry towards women, how to engage the younger generation more with our industry/hobby and general industry chat.  We had women from all sectors ranging from CEOs, Journalists, Hifi Show Organisers, Financial Controllers, hands-on manufacturers, PR people and Hifi and music fans. A fabulous group of women that I am very proud to be a part of! If you are woman into Hifi or in the Hifi Industry then come and say hello over on Facebook!