Not a great deal of information about this very pretty little headphone amplifier from New Yorks based Woo Audio, other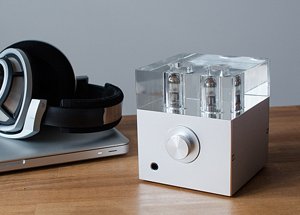 than it is the company's smallest product and has a 32/192 USB DAC built in.
It's imaginatively called the WA7, operates in pure class A and was launched at the Rocky Mountain audio Fest.
More news as soon as we have it.