WyWires say they are looking forward to their annual trip to Denver, as WyWires' Red Series headphone cables will make their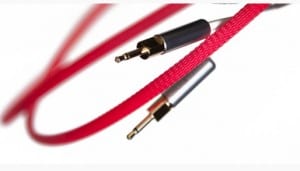 Denver debut at CanJam, the biggest headphone event in the North America.
"Since launching WyWires' Red Series headphone cables this year, we've had a blast getting friendly with some of the most innovative companies in this space. We are proud to be at CanJam with Mr. Speakers, Cavalli Audio and EXOGAL – and we're bringing 5TBs of music with over 90,000 tunes.  A 20% show discount applies to orders placed at CanJam" says the company's representative.
On the traditional hifi side, WyWires will be debuting their new DIAMOND Series Cables  which they say are "the absolute state of the art for us, moving electrons from point A to point B in a new and imaginative way".
WyWires will be on the main floor at CanJam, in the Iris Ballroom with partners Modwright Instruments and Daedalus Audio, in the Tower with partners Zesto Audio & Technical Audio Devices (Rm 1117), and Prana Fidelity (Rm 517).