John Scott delves into his collection and pulls out The Yes Album, the bands third album.
"The Yes Album was not their biggest selling album and it may not be their best – quite often though, I think it is – but it represents a time when they were still defining their style and before their music became, arguably, over complicated. "
For many people Yes are the archetypal progressive rock band, synonymous with knotty time signatures, capes and Roger Dean album covers.  Forming in 1968 as an evolution of earlier bands The Syn and Mabel Greer's Toyshop the band consisted of Jon Anderson on vocals, Chris Squire on bass, Peter Banks guitars, Tony Kaye keyboards and Bill Bruford on drums.  Although early gigs focused on covers of songs by other bands such as The Beatles and Traffic, they recorded a self-titled debut album of mostly original material after signing to Atlantic Records. It's a confident debut, notable for an audacious reworking of The Beatles' Every Little Thing.  Anderson's clear, choirboyish vocals and Squire's growling bass, key elements of the Yes sound, are already in place.  Follow up album Time And A Word developed the band's sound but featured an orchestral backing on most of the songs, something that guitarist Peter Banks was unhappy with.  This resulted in him leaving the band before the album was released.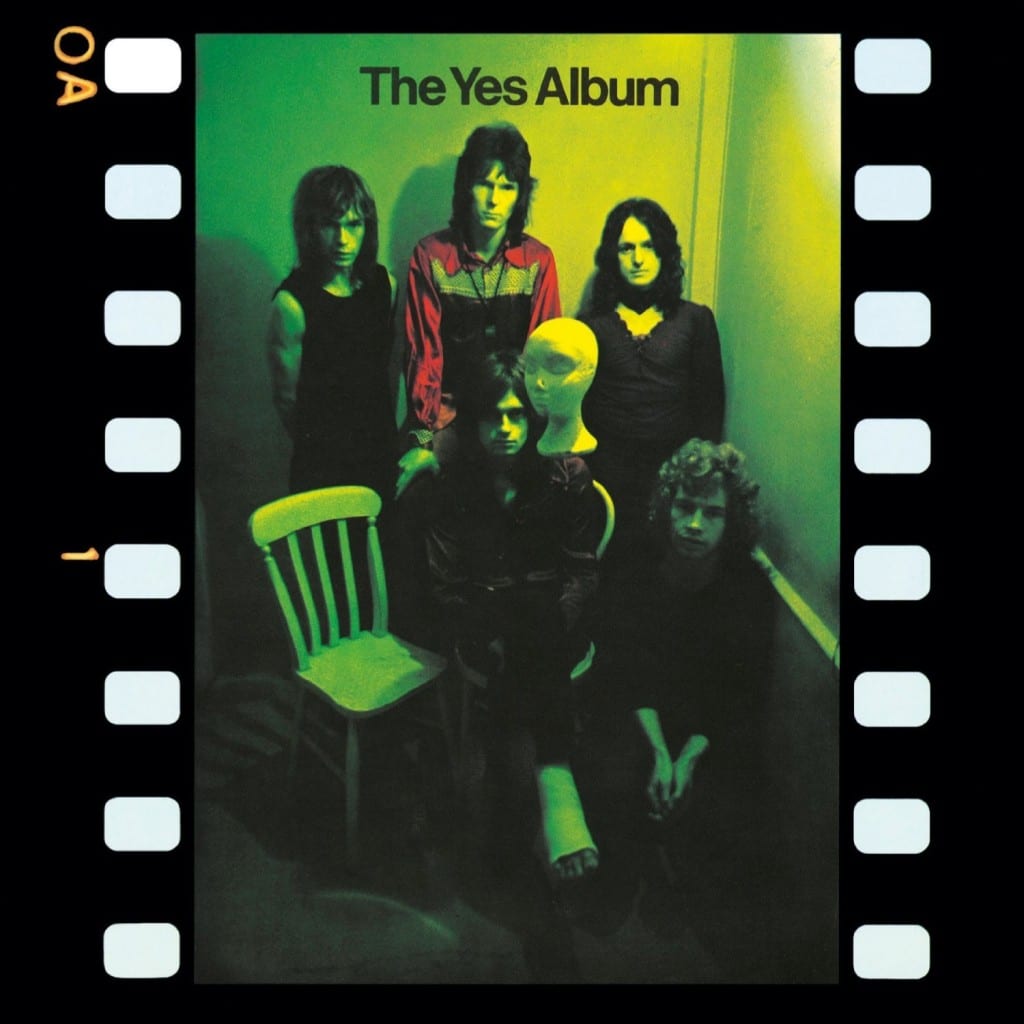 In June 1970, Banks was replaced by Steve Howe who had previously played in Tomorrow and Bodast.  Howe played a few gigs with the band before they holed themselves up in a Devon farmhouse to write the material for their next album.  Released On 19 February 1971, the album was the band's first real commercial success and it is easy to see why.  Right from the opening moments of Yours Is No Disgrace, the album is almost literally bursting with ideas.  Squire's bass meshes with slashing chords from Howe.  Kaye's Hammond organ is joined by a Moog synthesiser, adding a new sound to the band's palette. Bruford's drums are crisp and precise and Anderson and Squire's multi-layered harmonies are full of melody.  It is Howe's guitar that is the real star here though: cascading single lines, funky wah wah chords and delicate acoustic arpeggios tumble after  one another in a dazzling display of invention.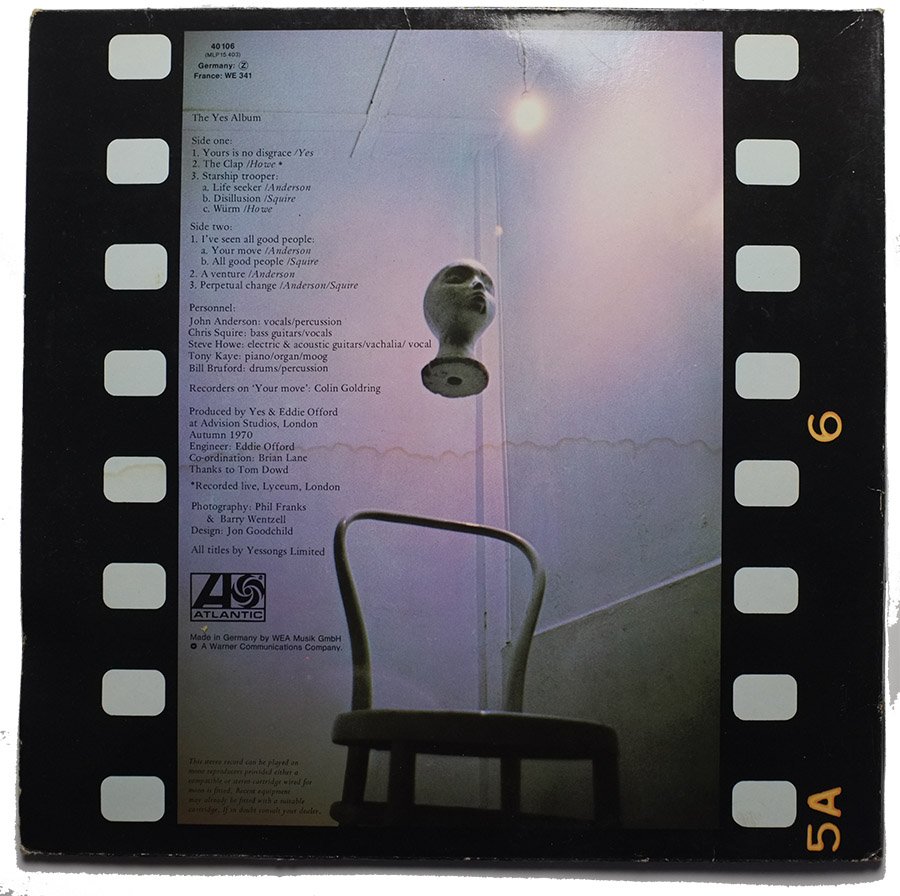 The next tune Clap (mistakenly titled The Clap on early editions of the album) is a live acoustic showcase solo from Howe in a ragtime style.  It's almost as if the band were setting down a marker to their contemporaries: "Hey, we've got Steve Howe in our band – can your guitarist do this stuff?".  The Yes Album also sees Jon Anderson's abstract non sequitur lyrics establishing themselves as part of the band's signature style.  What is Starship Trooper about? Like most of the band's songs from this point on, the lyrics mean whatever you decide that they mean; make up your own wondrous stories.  There is a bit of a musical non sequitur here too as Howe breaks out another brief burst of ragtime guitar before the song builds to slow burning climax courtesy of a smouldering chord progression.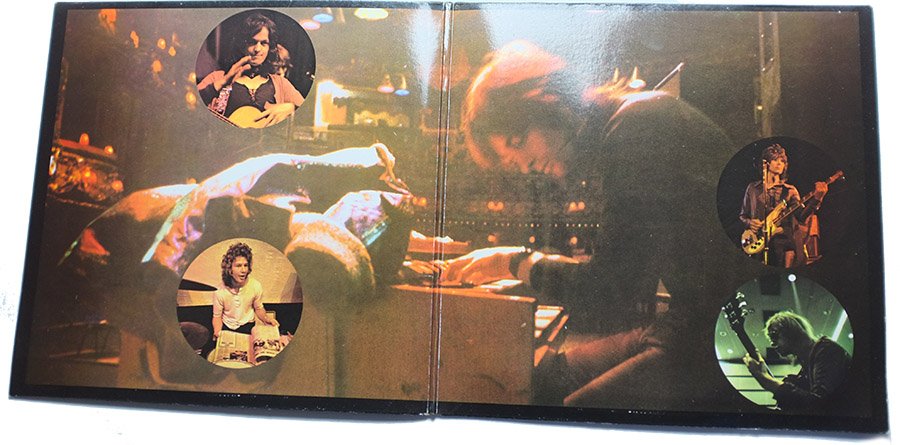 I've Seen All Good People's a cappella vocal intro leads to  a delicate Portuguese 12 string guitar part from Howe, morphing into chords to underpin Anderson's vocals and Bruford's bass drum.  A guest appearance by Colin Goldring from the band Gnidrolog on recorder adds a further texture to the song before Howe shows us yet another side to his guitar playing with a solo bordering on country rock.
If The Yes Album seems to be very much a showcase for Howe, and I think it does, we shouldn't forget the contribution made by Squire, Bruford and Kaye.  Squire's melodic, complex basslines are at the heart of all the songs.  Bill Bruford would go on to be recognised as one of rock music's most accomplished drummers.  Here, his drumming is skilful without being particularly showy; serving the songs without ever getting in the way.  Kaye occasionally comes to the fore but generally plays more of a supporting role with understated piano, warm, rich organ and very occasional Moog synthesiser work. Penultimate track A Venture and album closer Perpetual Change both make good use of Kaye's keyboards but it may be that he felt that he was playing second fiddle to Howe's prominence as he left the band before the recording of the band's next album Fragile, being replaced by Rick Wakeman.  Kaye would return to the band in 1981 and at various points thereafter.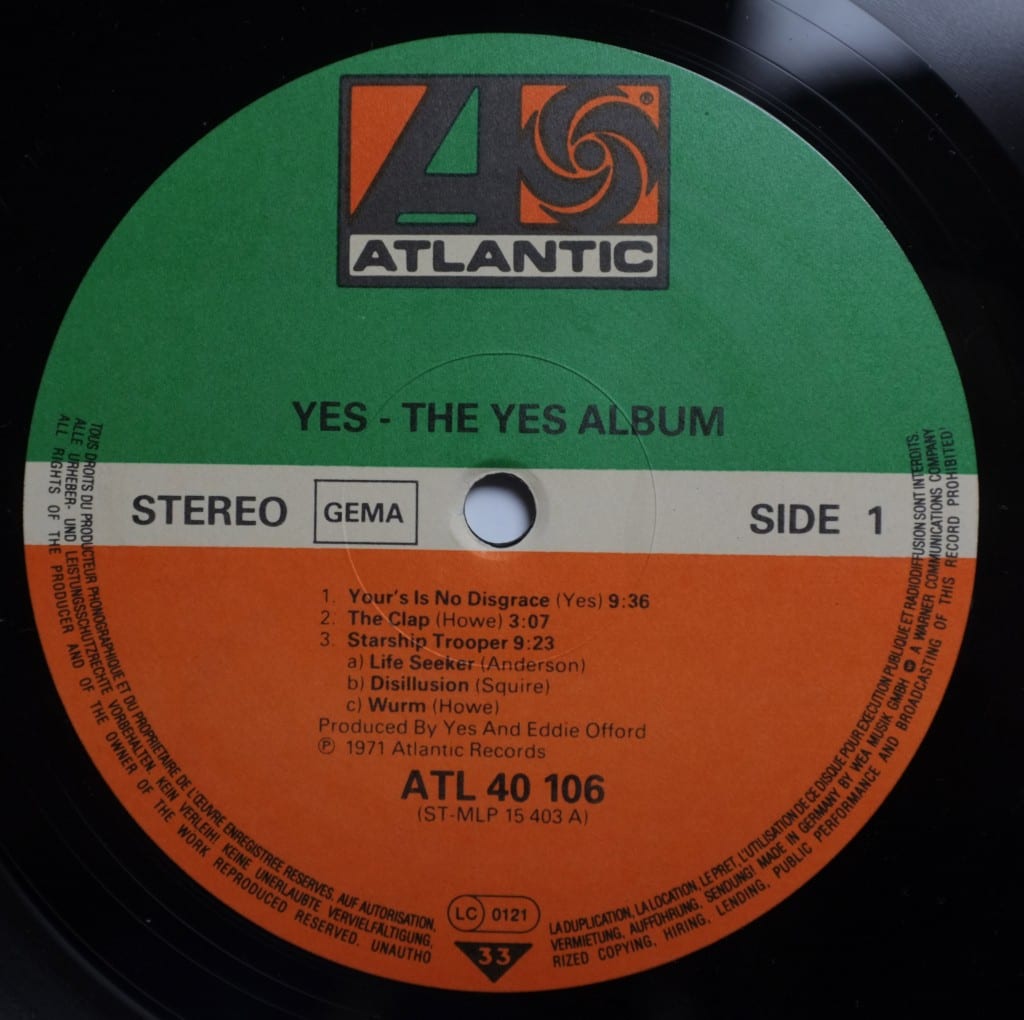 The band would go on to be one of the biggest rock bands in the world during the pre-punk years of the early seventies and were in fact exactly the type of band that punk was supposed to wipe from the face of the earth.  Perpetual Change might well serve as a motto for the band who have gone through countless line up changes and permutations of core members.  Chris Squire's death earlier this year means that the band will never be the same again but they carry on nevertheless.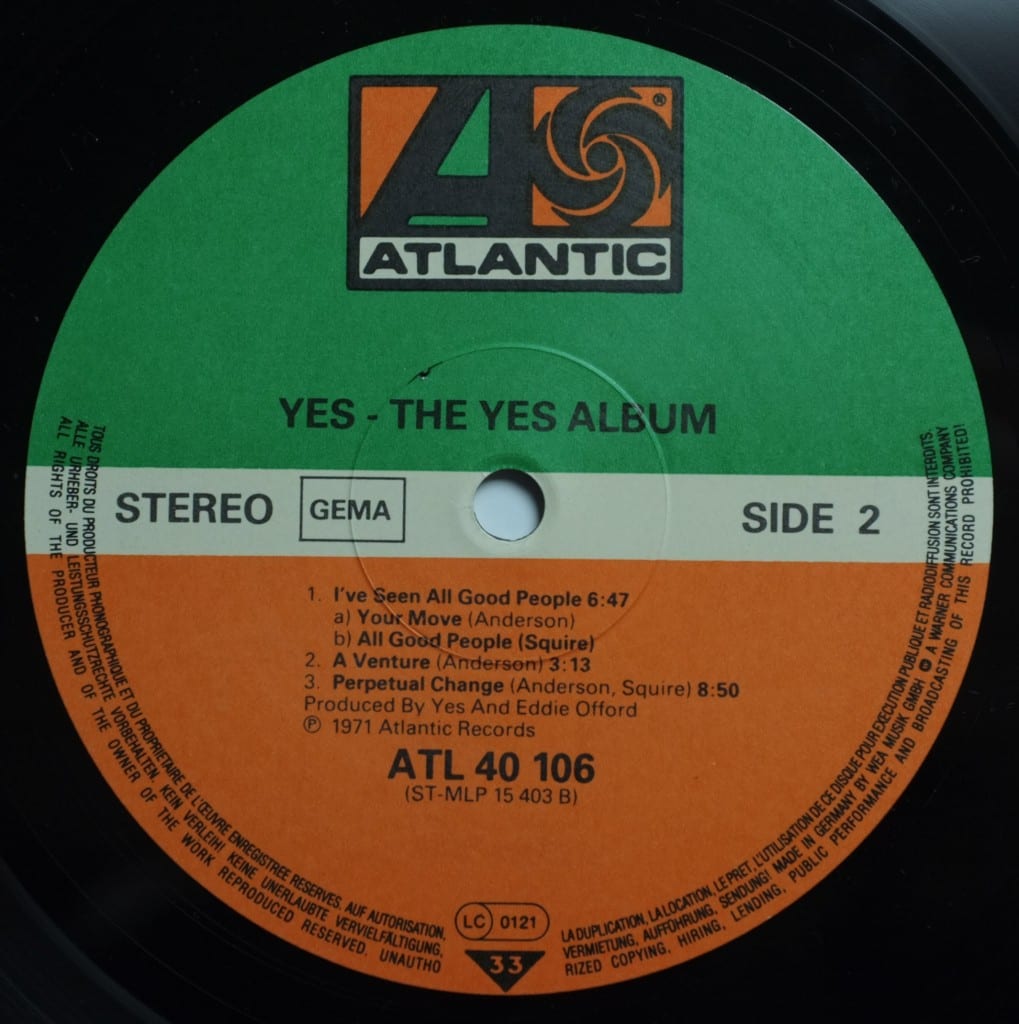 The Yes Album was not their biggest selling album and it may not be their best – quite often though, I think it is – but it represents a time when they were still defining their style and before their music became, arguably, over complicated. If you are new to the album, or want to rediscover it, Steven Wilson's remix from last year is probably the way to go, giving the sound a bit of a brush up without radically altering it.
The Yes Album's organic sound and melodic strength makes it an album that is not just for old proggers. Just say Yes.
VITAL INFORMATION
Released – 19 February 1971
Recorded – 17 July 1970 ("Clap"), Autumn 1970
Genre – Progressive Rock
Length – 41:44
Label – Atlantic
Producer – Yes and Eddie Offard
TRACK LISTING
SIDE 1
Yours Is No Disgrace – 9:41
Clap – 3:17
Starship Trooper – 9:29

Life Seeker – 3:29
Disillusion – 2:20
Wurm – 3:40
SIDE 2
I've Seen All Good People – 6:56

Your Move – 3:32
All Good People – 3:24

A Venture – 3:21
Perpetual Change – 8:58
John Scott