Making its world premier at T.H.E Show Newport Beach is the Leto preamplifier from Zesto Audio. Zesto is a US based company headed up by George Counnas who worked for DECCA Navigator in the UK.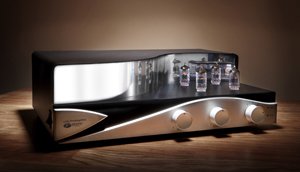 Zesto introduced their first product, the Andros PS1 phonostage, back in 2011 and it received a good deal of attention and glowing reviews.
The Leto claims the same "bloodline" as the Andros and promises to be "warm, musical and very quiet". The basic philosophy of George has been to focus on only the important components of the Leto and to add nothing that could compromise the signal path. To this end the only active components in the Leto preamplifier are the valves themselves (Valves used are 2 gold pin 12AX7 and 2 gold pin 12AU7).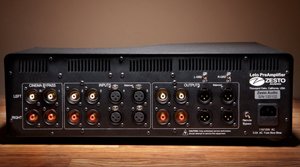 Using true floating transformer balanced inputs and outputs the Leto promises a lower overall noise and isolation from other equipment in the set up. The Leto has 3 sets of single ended inputs and 2 sets of true balanced transformer inputs, 2 sets of balanced outputs and 2 single ended outputs.
The Leto is hand-built in the US and has a retail price of $7500.