Hifi Pig review of the Audiovector SR3 Avantgarde loudspeakers costing £6500.
Danish folks don't just produce butter, they also produce some very fine hifi components and Audiovector loudspeakers are no exception to that. I have long felt that Audiovector are very much underrated as a brand and they should be more actively banging their own drum to tell the world that their speakers are imbued with both technical excellence, attention to details and fueled by their ceaseless passion to build very fine loudspeakers.  
I reviewed Audiovector's diminutive QR1 speakers for Hifi Pig in early 2017 and was enamored by both their sound quality and appearance, so much so they became my benchmark speakers in the £700.00 bracket.
One of Audiovector's many features is an upgrade path within any one of the same family range of speakers, so for example if you purchased the "base" level Super SR3 speakers, you can easily be upgraded to Signature, Avantgarde and Avantgarde Arreté as an affordable upgrade path without having to buy new speakers each time, as all these speakers share the same cabinet carcass.  There is also an active variant available. I hear tell there has also been a limited edition variant with an outer concrete liner, but the 100 built by Audiovector have all found owners.
CONSTRUCTION
If ever there was a good looking and truly handsome speaker, then the SR3 is it. The craftsmanship and build quality is stunning with the review pair finished in beautiful real Cherry veneer with a deep gloss finish.
The carcass is a side radiused design tapering rearwards, the rear panel is a full length wooden affair with two ports near the top which vent unwanted frequencies from the tweeter, while at the bottom is a large recessed plate housing three pairs of high quality connection terminals for tri-wiring, with all three sets linked by two metal strips for single wired use.  The terminals will accept bare wire, 4mm banana plugs or spade connectors. The base of the speaker is also wooden which cleverly hides the bottom facing bass reflex port and will accept M6 threaded spikes.  Audiovector supply a complete set of spikes which are reversible to a small ball foot for those owners who do not have the requirement for carpet piercing spikes.
The front baffle plate (another plastic moulding) houses three drive units, the topmost being an Air Motion Transformer folded ribbon tweeter measuring circa 45mm which is of Audiovector's own design, followed by two carbon composite sandwich 165mm bass/mid drivers in a two and a half way configuration. These drivers have a Magnesium chassis, Titanium voice coil former components with a rigid three point screw fixing system, the mid driver also has a metal phase plug while the bass driver has a regular slightly inverted dust cap.
SOUND QUALITY
If I could sum up these speaker's performance, it would be the word "lithe".  Not lightweight if that's what you have deciphered that word as being, let me be quite clear on that.
Given that there is only 2 x 165mm bass/mid drivers, there is no shortage of good solid and powerful bass output, more than I would have expected them to be able to shift a large volume of air considering their modest dimensions, but a full bass output down to an impressive 27Hz, with some real heft behind it.
That litheness continues up the frequency spectrum into the mids and treble too, with the composite mid driver crossing over seamlessly to the tweeter taking the treble range right the way up to a maximum of 52kHz according to the specifications.  Needless to say, I didn't put this claim to the test during the evaluation.
This speaker revels in having the volume turned up and doesn't seem to suffer from cone break up at these higher volumes, but there is a flip side to that because when you turn the volume down low, these speakers seem to lose their magical charm in that the punch and definition seems to roll off slightly, not that you would intentionally listen that quietly anyway.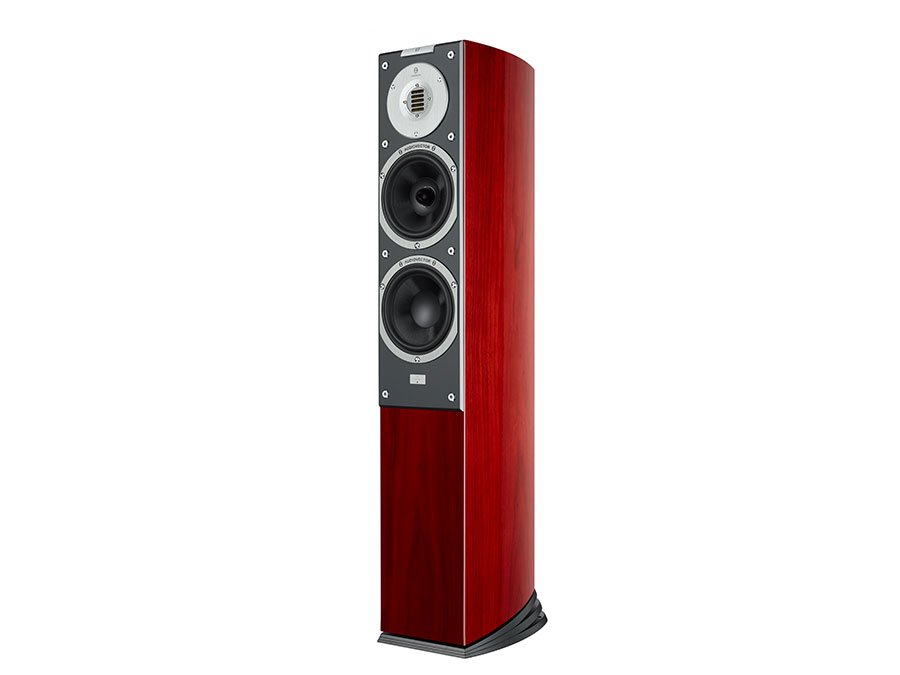 On to some real music to put the SR3s through their paces and of course I began with my long term favourite 'reference' recording of Fink's "Wheels Beneath My Feet" live album.  This album for me contains a whole raft of benchmarks that whatever component I review has to meet and hopefully exceed.  Bass kick drum is adequately represented in this album, along with the rest of the drum ensemble including snare, toms and floor tom drums, high hat, ride and crash cymbals all have  signatures that to me are a true yardstick of performance.  In addition to that we have the warm tones of Fink's voice but his diction leaves a lot to be desired, although you should be able to hear the soft rasp his voice has.   Then of course there is the wonderful venue ambiances within each track, each recorded at different locations during one of the band's many European tours, so has different "flavours", some recreating the drummer's snare rim shots so clearly echoing around the venue.  If I put my mind to it I could probably find equally good recordings to use as tests, but I know this album intimately and I know that some readers have also bought this same album to follow my results.
The album begins with hearing the audience clapping and cheering when the band begins to play and that sound is very revealing of a speaker's performance.  If it sounds like bacon sizzling in a frying pan then I don't usually hold out much hope for the rest of the album. Glad to say the Audiovector SR3s gave a very life-like rendition here so let's press on.  Next, the drummer plays a short series of cymbal strikes as the intro, shortly followed by an acoustic guitar then some more cymbal strikes, all of which flowed seamlessly and effortlessly from the speakers.  I won't go into a complete breakdown of the entire album, but I will move on to track 12 which is "Sort of Revolution" and that is my favourite track on the entire album, which also contains most of the bass benchmarks any component needs to meet and exceed.
Track 12 commences with the audience clapping in time and cheering, with a few whoops and whistles thrown in, then a solo bass guitar riff where I carefully listen to the way that instrument is being played. The gruffness of the bass notes has to be present and if I can hear the guitarist's fingering of the frets then so much the better. The drummer's contribution is a very powerful and solid floor tom strike as his opening gambit and that really has to be felt every bit as much as heard with the ears, while my listening room vibrates beautifully too. Top stuff. The whole track has a delightful propulsiveness about it and the venue's ambiance adds to the pleasure of the performance, especially so when Fink's voice and the drummer's rim shots echoes clearly around the venue.  Way into the background you hear intermittent whistles and cat calls from the audience too. Full of energy and excitement, I cannot think of another track that has so many clearly defined parameters that not only sounds good to me, but also has so many sonic benchmarks as an added bonus.
As ever though, I will play a whole raft of music of different genres to ensure that I am not just dealing with a one trick pony that sounds great with my reference recording but may fall by the wayside with anything else, so none of my reviews are based upon one single album but many different types with good and bad recordings thrown in there as well (even some classical!), even though I may not explicitly mention this in the reviews themselves.
In my LP collection is a disc by Duncan Browne called "Streets of Fire" which I won't part with even though I don't currently have a vinyl spinner to play it on. I transferred it to a recordable CD some years ago but it never sounds the same as the original disc.  The official CD release is being sold at ludicrous prices so that wasn't an option. I recently found the same tracks on another CD compilation by the same artist much to my surprise called "Planet Earth" so at least I can play it when the mood takes me. The quality is not far off my own efforts so it has been relegated to the poor-ish recording quality category although it does shine on one or two tracks so all is not lost. My favourite track is called "Nina Morena" and the bass and percussion is a delight even though it lacks polish and refinement, but the Audiovector SR3s didn't do anything untoward with the sound quality.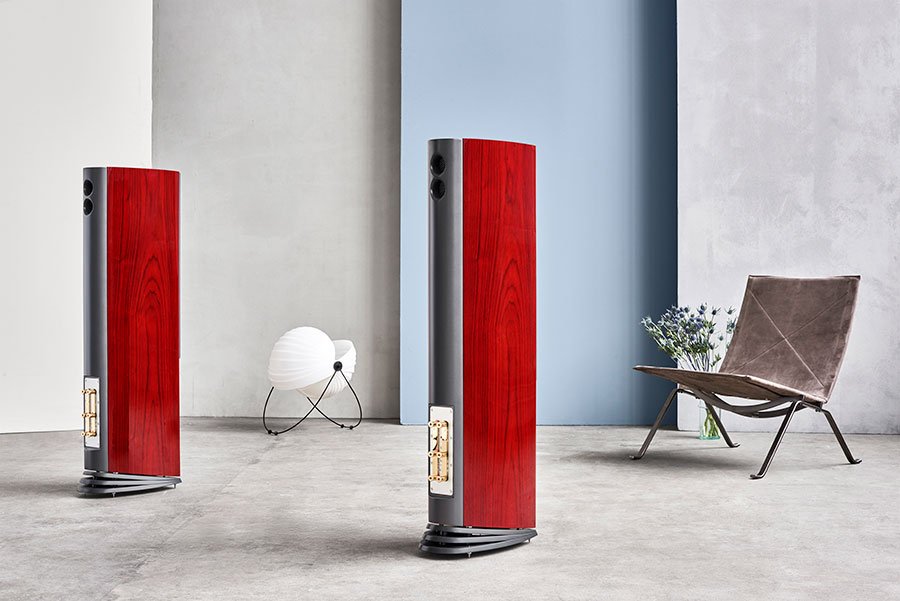 A soupcon of electronica now with Zero One's "Ozone" CD which glad to say doesn't suffer from musical phrases containing endless repetition as most other electronica albums seem to do and also blends in some real instruments to hold the listener's attention. There is nothing worse than an endless drawl of the same music over and over again which to me smacks of "filler" to pad an album out, rather than any kind of artistic innovation and performance. Track 6, called "Glitch" is my favourite with plenty of deep bass and some perky tom tom playing and a real hook to the sound. This album was very competently handled by the Audiovector SR3s, in fact that was the very point I fell in love with these speakers for the crisp clean refreshing way this album was reproduced.
I am no fan at all of classical music, in point of fact I have only one CD in the entire music collection of this particular genre.  My best use for playing it during an evaluation is it is a very reliable way of assessing imaging, instrument separation, width and depth of the sound-stage.  Pleased to say that the Audiovector SR3s were excellent in all those attributes.  I really am positive that classical (and no doubt Opera) fans will appreciate this level of performance.
Now I thank you for your patience in reading this review thus far, but I am just about to add a twist that still defies any logic with and completely flies in the face of established thinking about speaker performance.  Intrigued? Then read on . . . . . . . . .
As I mentioned earlier, the speakers are supplied with M6 floor spikes and they were used throughout the evaluation to penetrate a thick carpet and underlay in my listening room.  While the Audiovector speakers were incumbent, I was sent a set of Solidair Audio magnetic suspension bridges for review and of course I tried them under the Audiovectors.  Well it would be rude not to I say.
I'm going to save some typing here by copying my comments from the Solidair Audio review:
"Using no rationale at all behind the choice, I decided to fit the speaker bridge units first under my own resident floor standing speakers and marvelled at the way they swayed about like a Weeble without toppling over.  Don't know what a Weeble is?  It was a toy brought out many years ago that had a spherical base with a weight inside which made the character roll about back and forth, side to side.  Not connecting with that?  Try visualising an intoxicated person unsteady on their feet while standing still then, with just a bit more tilting in any direction.  Have we got there? . . . . . .
. . . . . . So what effect overall did the supports make to the sound?  It really was a classic case of bass tightening, yet losing none of the power.  The floor tom whacks in the track "Sort of Revolution" on Fink's 'Wheels Beneath My Feet" album had real weight and body behind them, the best I have heard them yet, to be truthful.  Treble and midrange seemed to leave the speaker cabinets entirely and just hung freely in space, so imaging was three dimensional and almost walk around realistic. However, a pair of Audiovector SR3 Avantgardes was soon wobbling about nicely on the bridges when they arrived for review and the already excellent SR3's sound quality moved up a notch or two."
Now that really did shake me, as I was almost brainwashed into believing that speakers should be rigidly mounted on floor spikes to make the speakers more steady, especially on a carpeted floor and restrict cabinet movement during speaker cone excursions – like the recoil from firing a gun.
The sound certainly moved up a notch or two and then some. I was so impressed I will order a set of those magnetic speaker bridges one day from Solidair Audio when I can afford it.
AT A GLANCE
CONCLUSION
Leaving aside the sonic improvements derived from the Solidair bridges, I will summarise my findings with the Audiovector SR3's in their own right.
They are indeed a very speaker and there wasn't one single aspect of their performance that was a disappointment and they clearly passed all of my benchmark tests with consummate ease.
They are quite a large imposing speaker for sure and it is the way they are built and finished to a very high standard that makes you quickly forget they are indeed a large speaker and will fit into many home decors without being overly intrusive because of that.
My review notes now remind me that they are not comfortable at low level listening and in all honesty you wouldn't run them at that low a level just to appease your neighbours – I know I wouldn't.
I am also going to say that it is an immense shame that the name "Audiovector" doesn't receive the recognition they rightly deserve and am hoping this Hifi Pig review will go some way towards remedying that.
All in all then a well built great sounding speaker that deserves an audition.  I highly recommend them.
Build Quality:  Have seen none better

Sound Quality:  Accurate but not etched and analytical, very easy to listen to for long periods.
Value For Money:  Not a cheap bargain for sure, but definitely a long term "keeper".
Pros:  Plonk them on a set of magnetic bridges and they astound.
Cons:  Low level listening isn't the best way to hear these speakers perform.
Price: £6500
D. Marsh
Submitted by email for editing and publication 19th February 2018.