Hifi Pig's first report from the Bristol Sound and Vision Show 2018 including Chord Company, Origin Live, Von Gaylord, Leema, Ophidian, Timestep, Technics, PMC/AVM, Pro-Ject, Jamo, Klipsch, Unison research, Harbeth, Rega and Malvern Audio research. 
Team Chord were on fine form at this years show and always go the extra mile to make everyone, even those fussy buggers with weird eating habits welcome. The Chord Company has launched ChordOhmic,a new silver-plated loudspeaker plug developed from the flagship ChordMusic and Sarum T speaker plug. You can read more about this new product here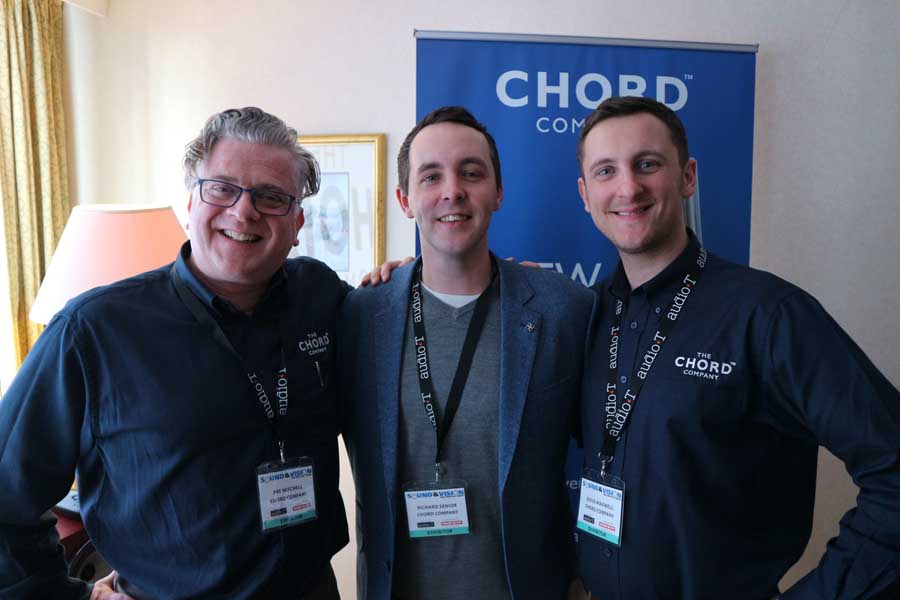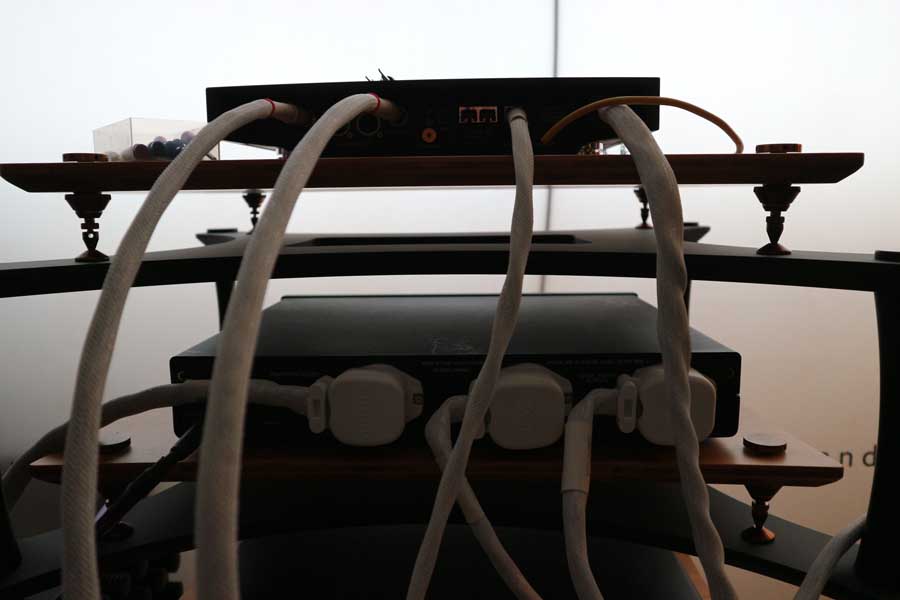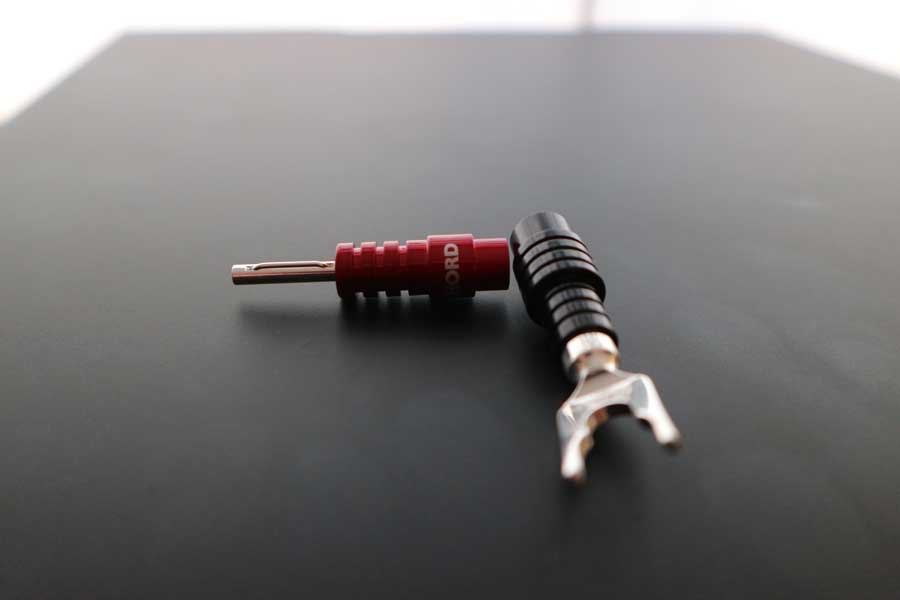 Origin Live were showing off their latest turntables and their new speed control system. You can expect a review of their Resolution turntable and Zephyr arm very shortly on Hifi Pig – we were so impressed we bought them a couple of months ago.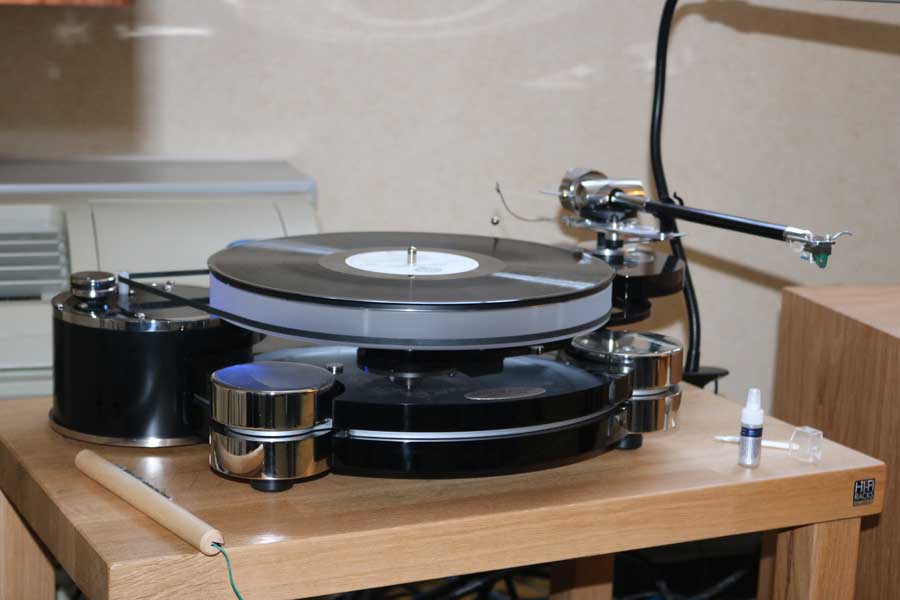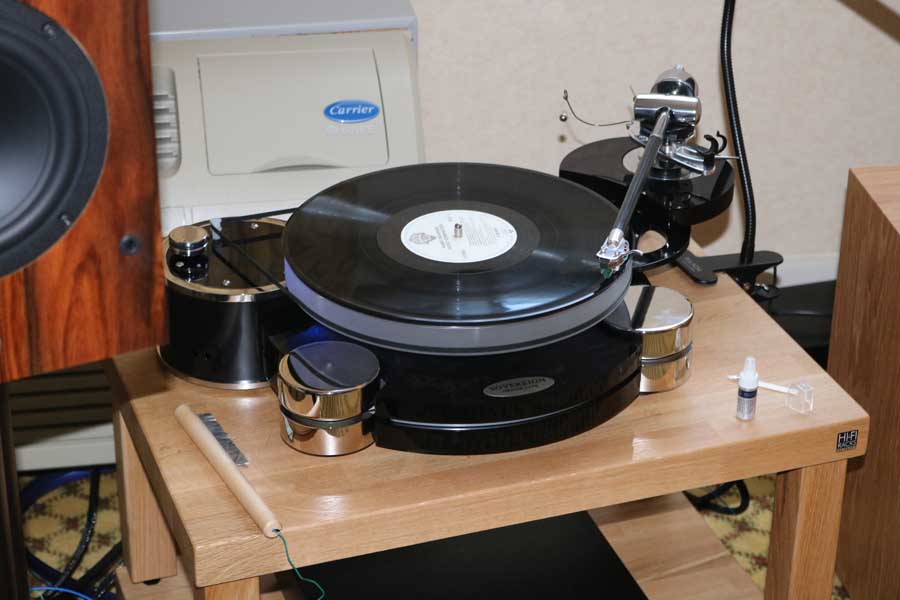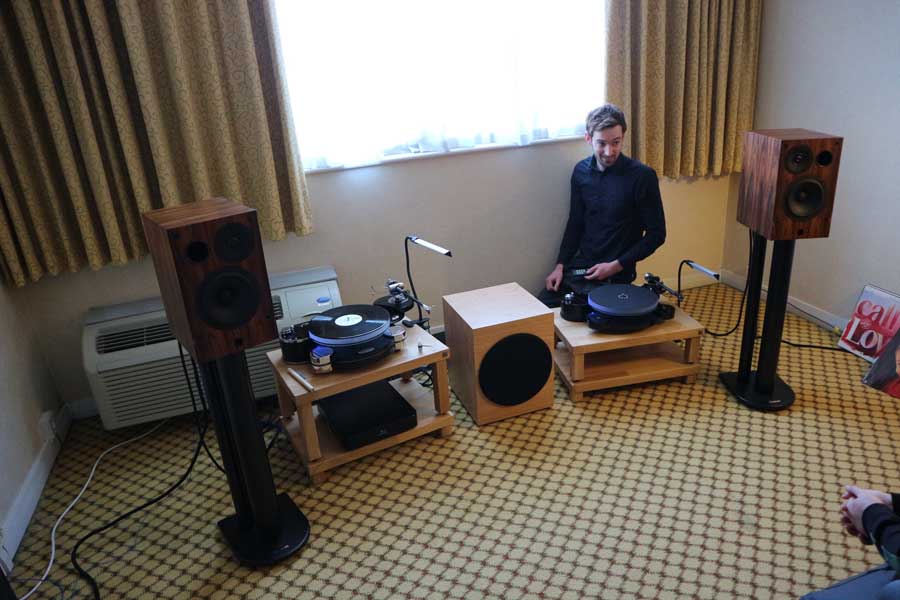 Amphion/Auden Distribution rooms was certainly one of our favorites from an aesthetic perspective. Good to see a system put together in a manner that would be typical of someone's home. The little doodads under the cable you see are pure witchcraft – we didn't have the dem at this show but have before and they certainly do do something to the sound of a system.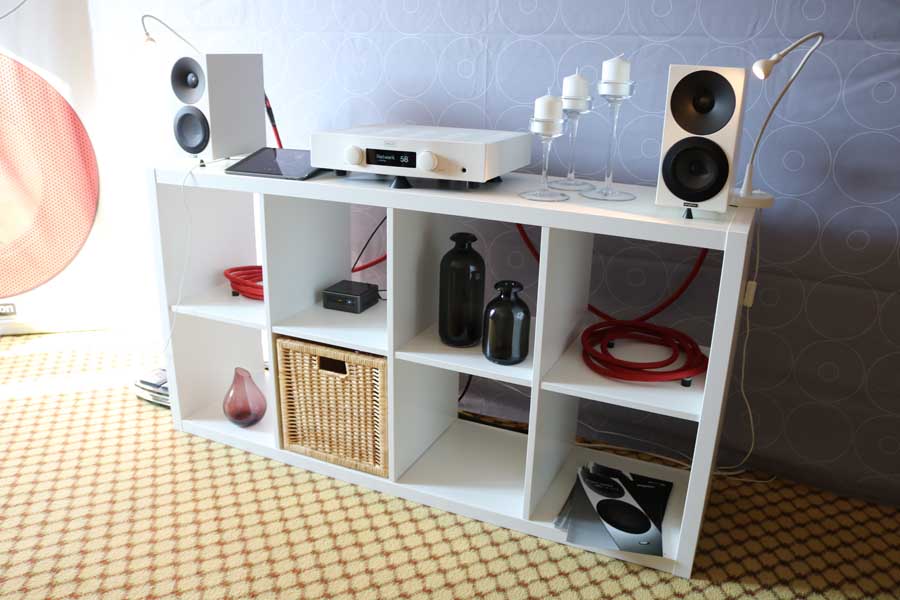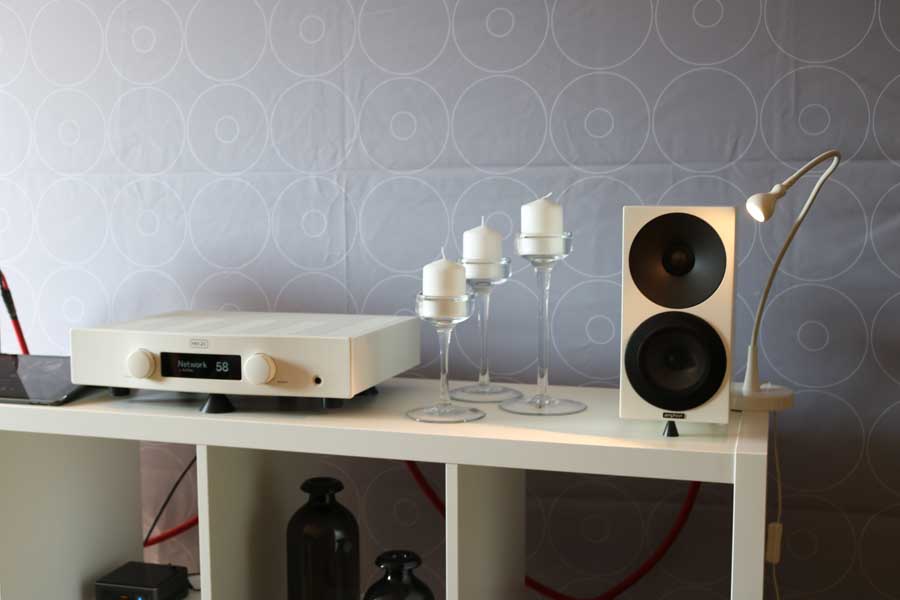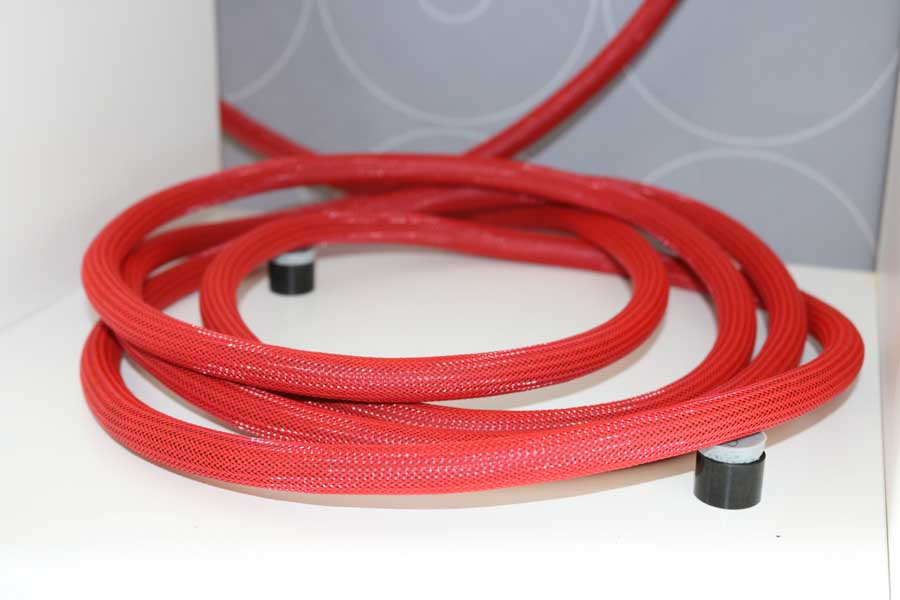 The wonderfully named Von Gaylord Audio are from Sacramento in California. At Bristol Sound and Vision they were showing off their Nirvana monos ($8495) powering their similarly priced VG-18 loudspeakers.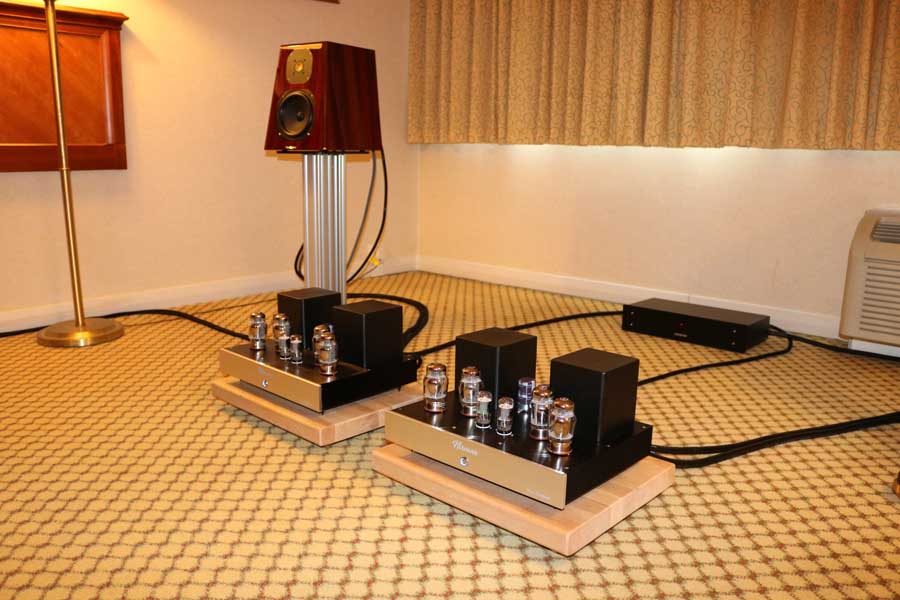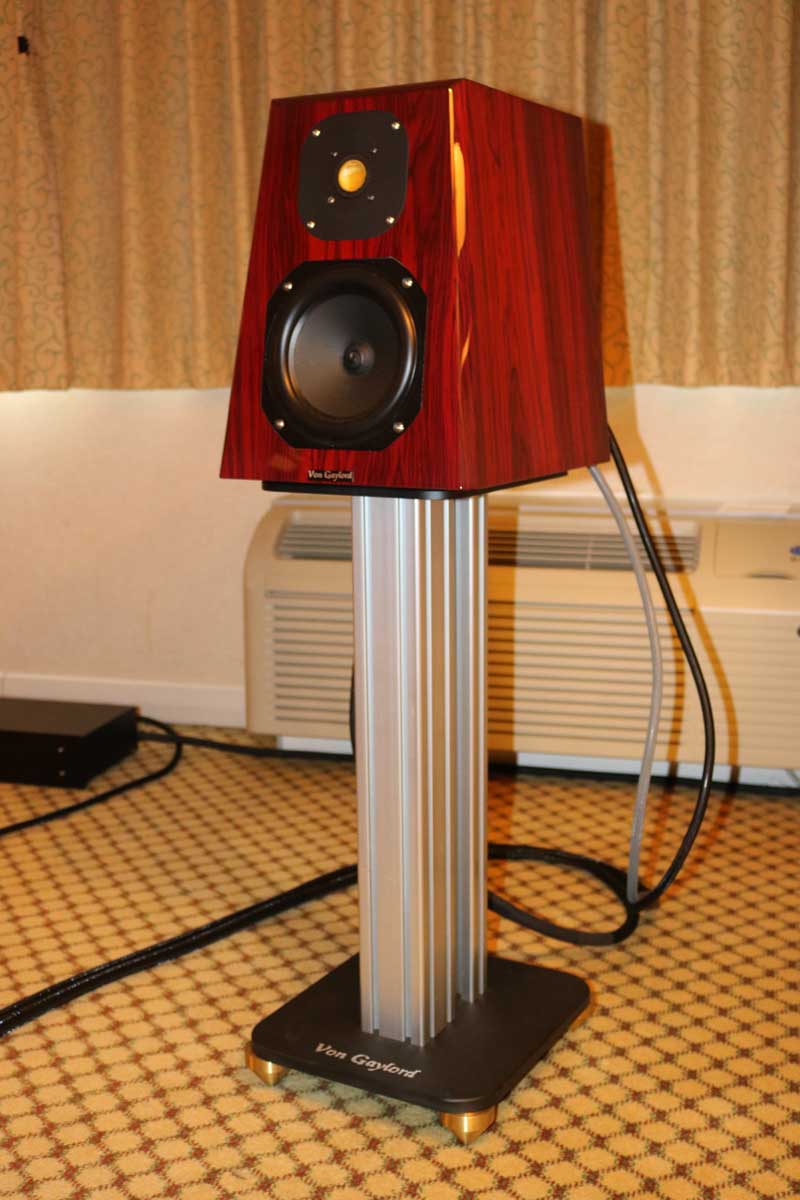 This year Leema had splashed out on two rooms and we saw World debuts for Stream IV streaming CD player (£2095), Elements Streamer and Hydra II Anniversary Edition power amp; December-launched Pulse IV amp/DAC/phono also making its world debut (in production form).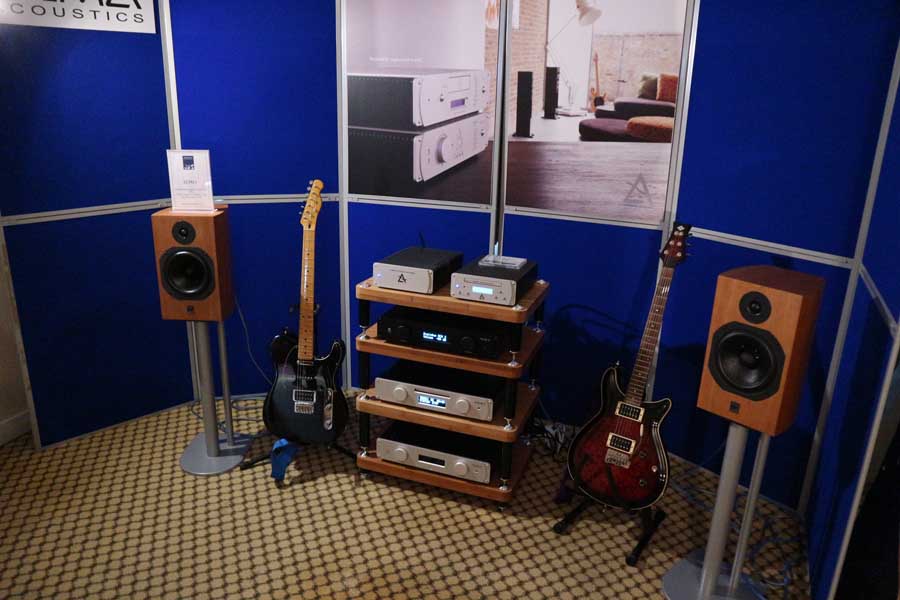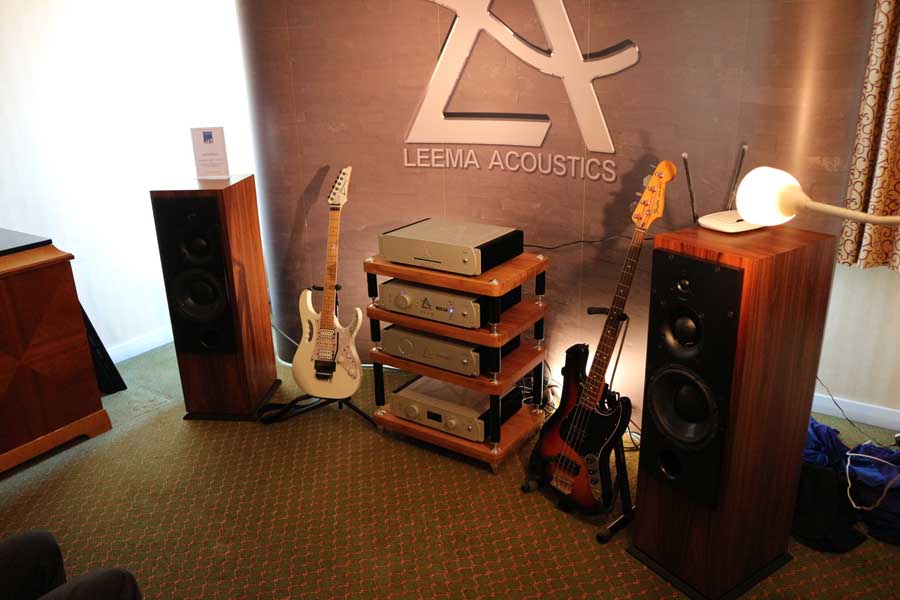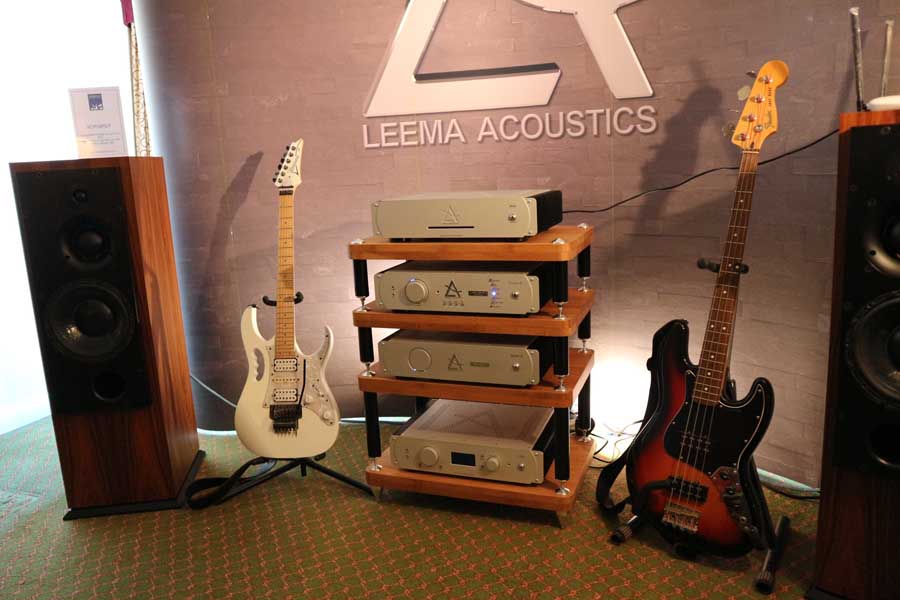 Ophidian, who we have covered numerous times and who supplied speakers for our event at Indulgence make small range of speakers. When we went in the room the diminutive Minimos were playing but they also had the Mojos (seen in the centre here) and later in the day brought out the much larger Audio Prophet P2s . These speakers do really punch above their size and price-points.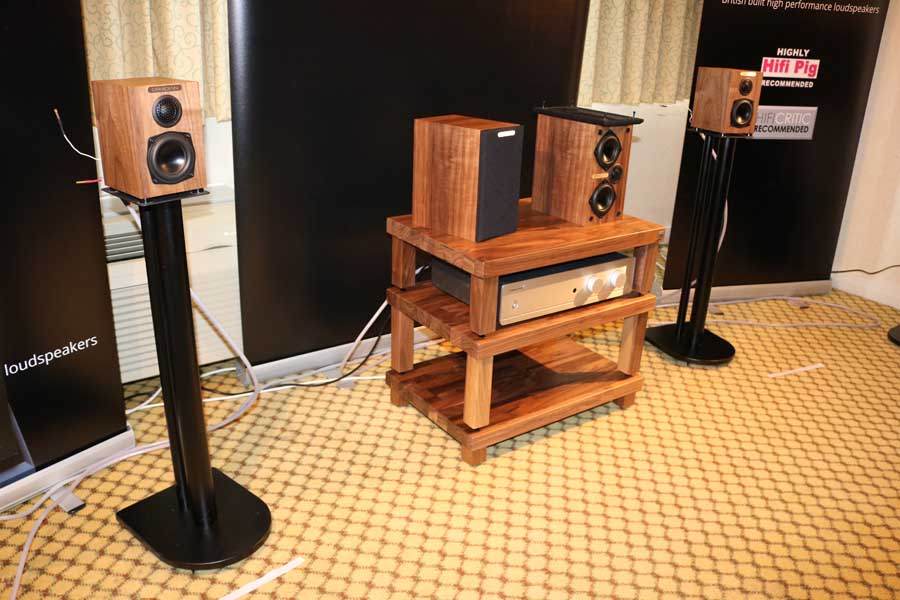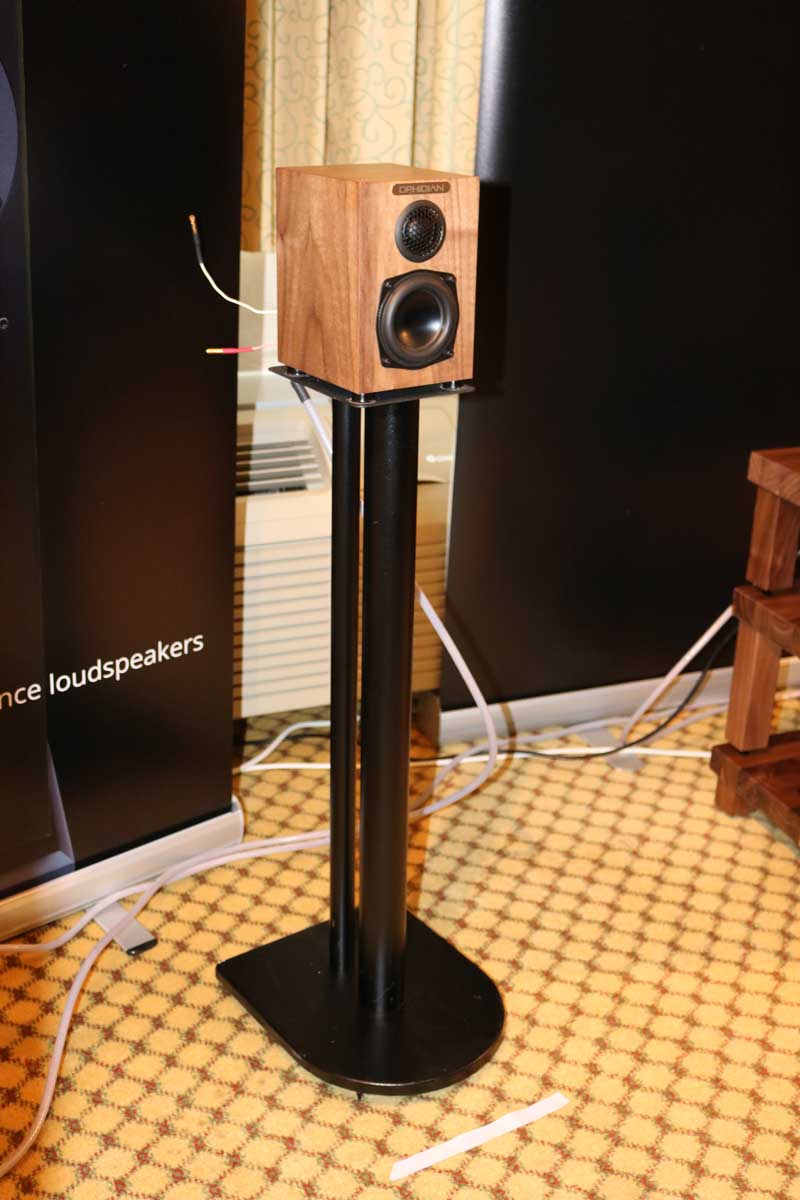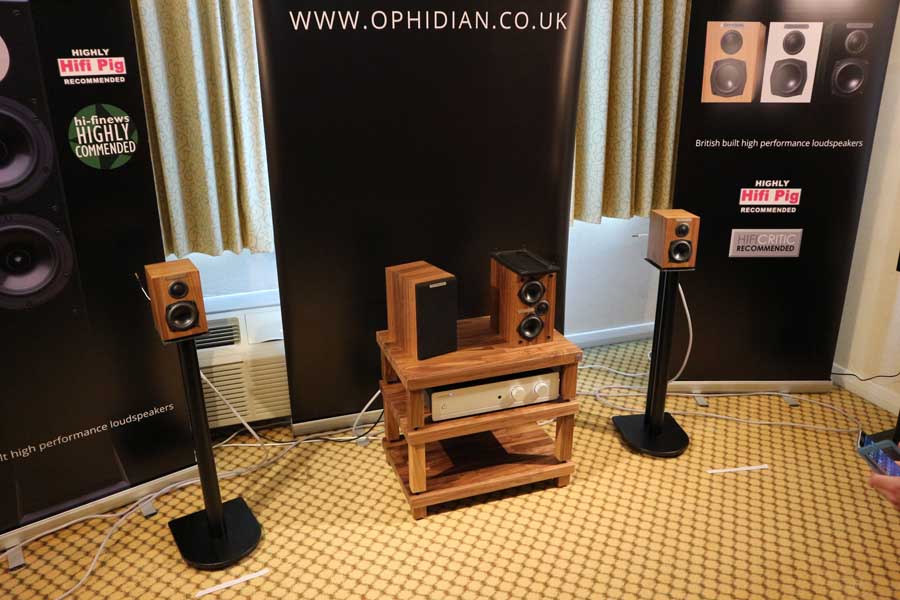 It's always nice when you walk into a room and they are playing one of your favourite records. Technics seem to get pigeonholed as being ditinctly un-audiophile but I've never really got this. The system sounded fabulous and looked great to boot. The new SP10 is a thinkg of beauty and takes me back to my youth when i would lust after the original in its Obsidian plinth. I think we'll be hearing much more from this brand in audiophile circles.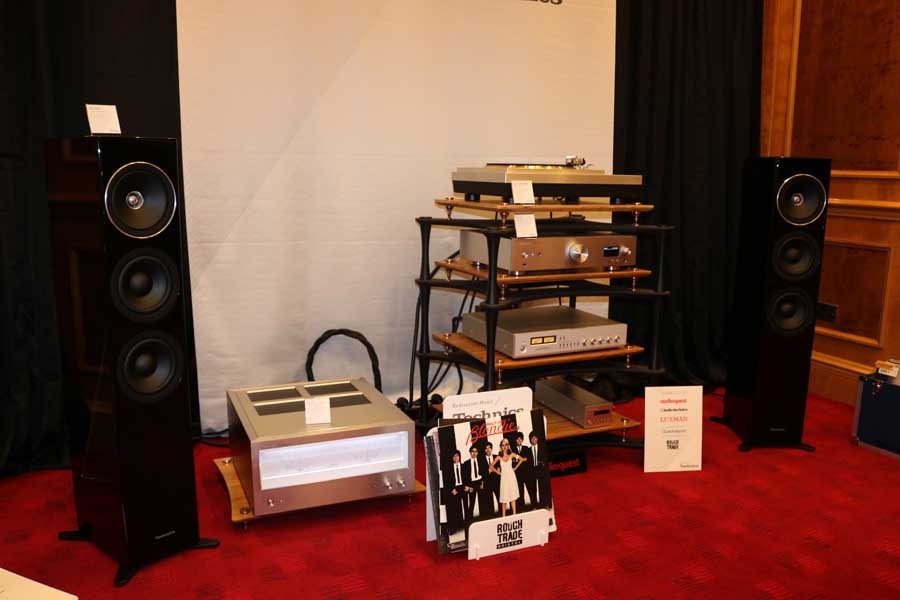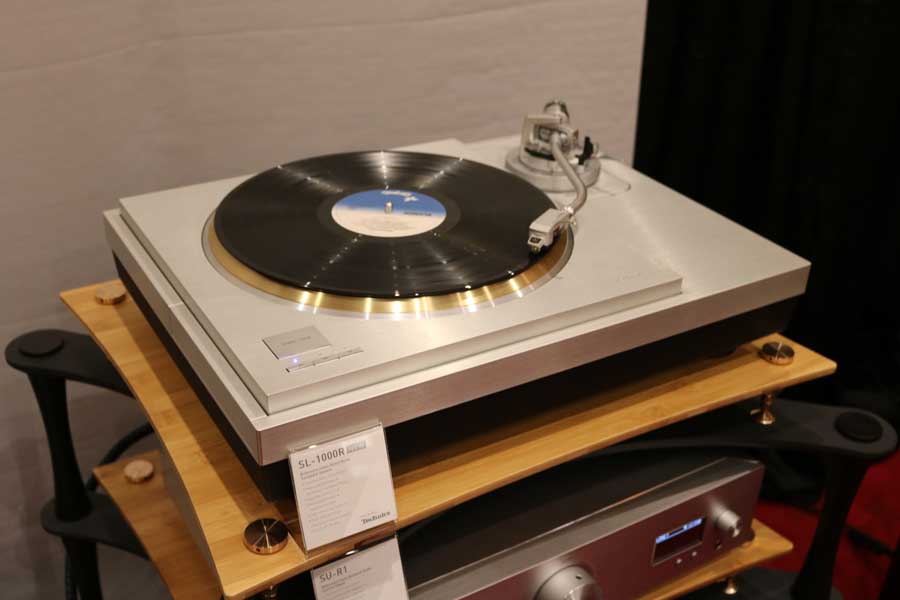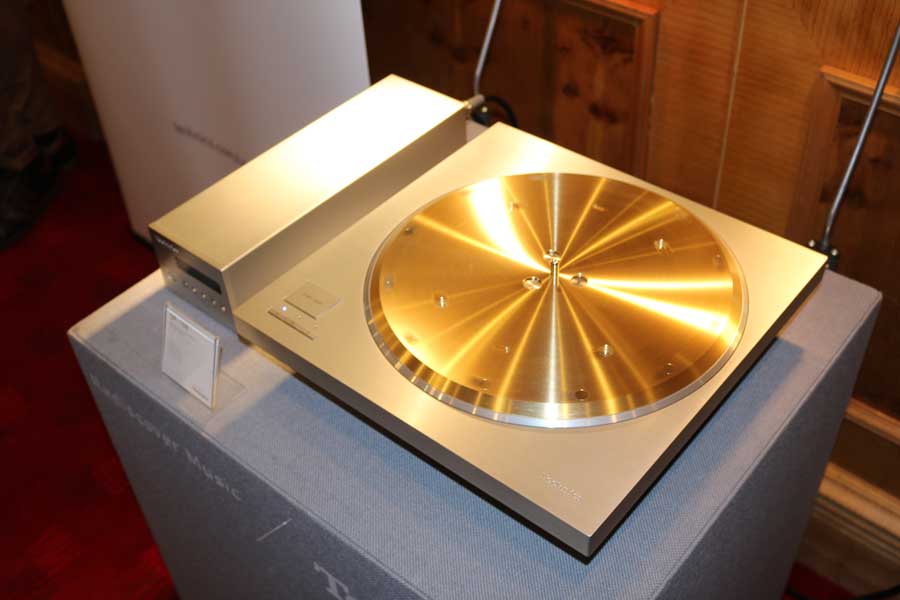 Dace Cawley on the Timestep stand was showing off the new Glanz tonearms from Japan that he is now selling. Also on dem was the Timestep modded Technics and the Soulines Kubricke turntables.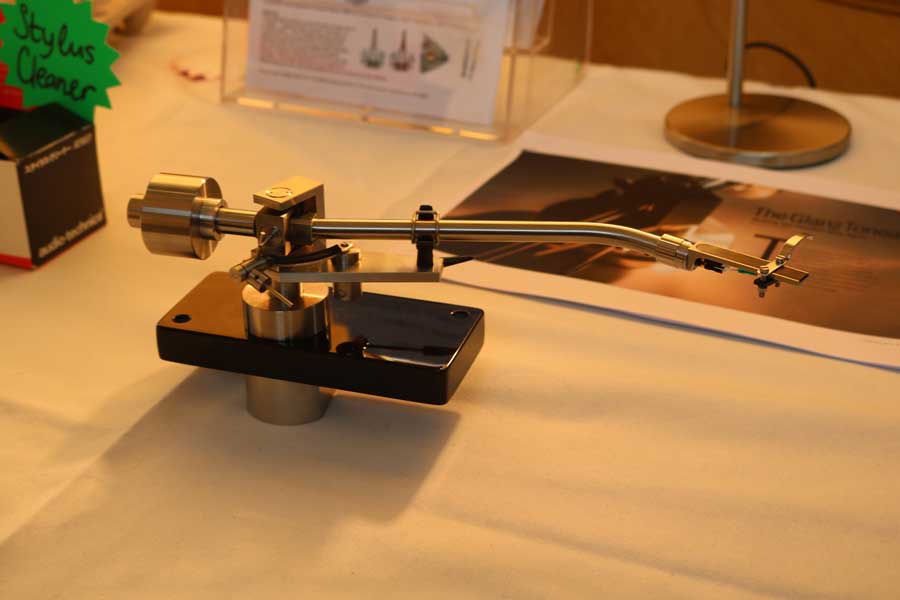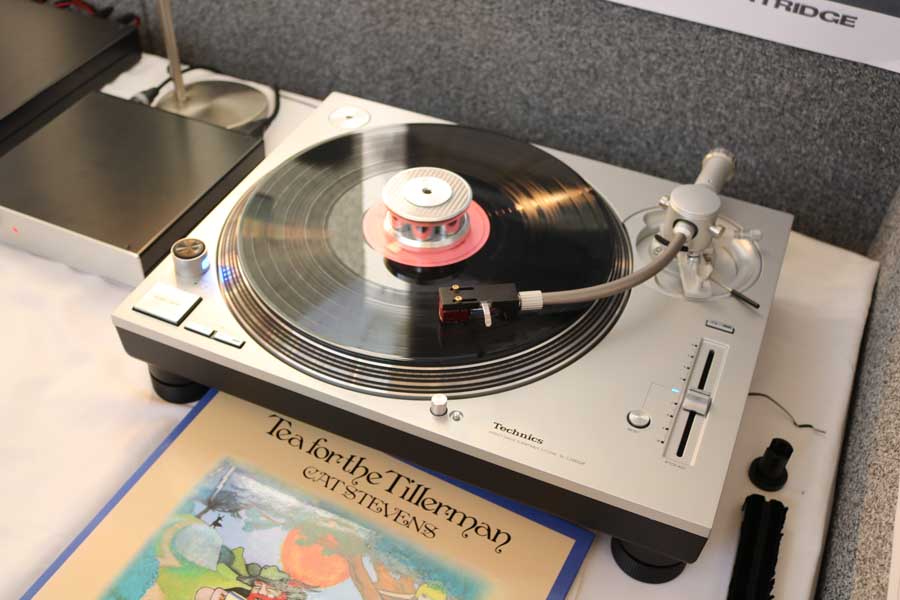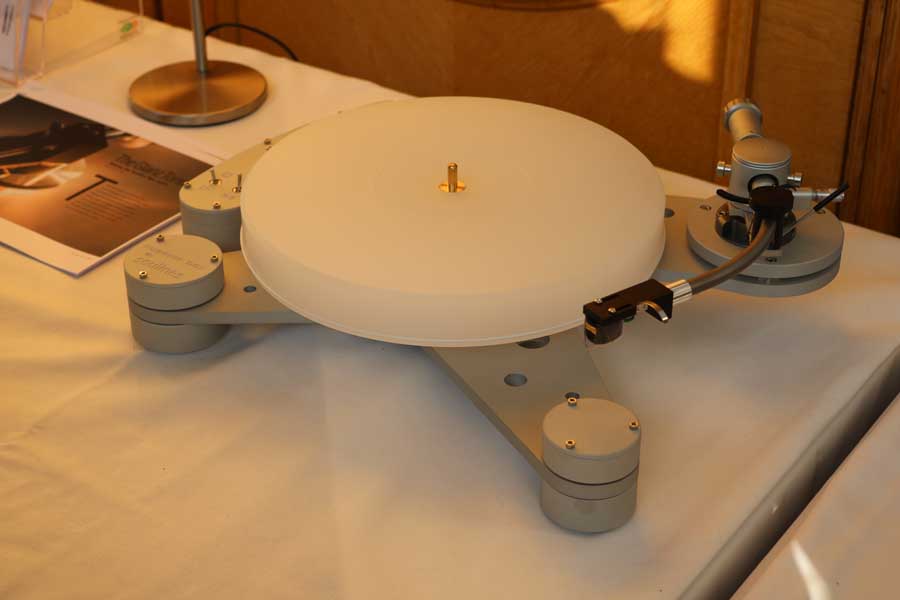 PMC, who distribute German Brand AVM in the UK, launched the AVM30 entry-level electronics range into the UK market, The AVM30 range was partnered with PMC's twenty5 series; product ranges launched to celebrate the two companies' 30th and 25th anniversaries respectively. Great sounding room with a good deal of effort being put in by the team to make it look great too.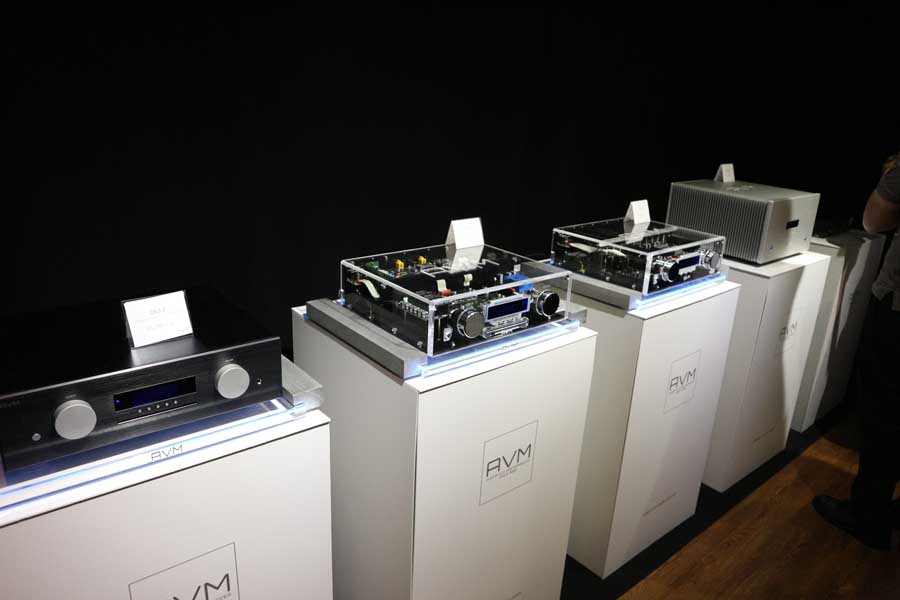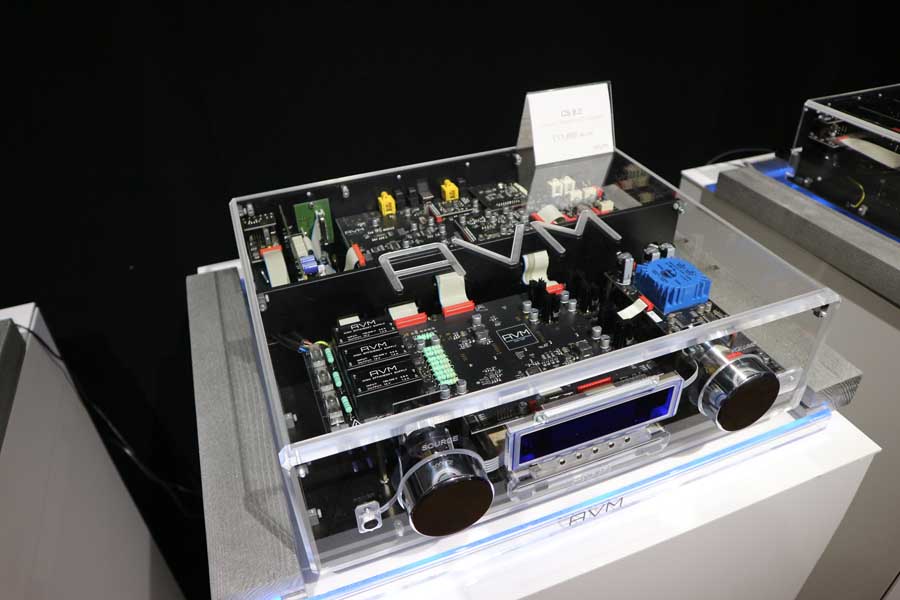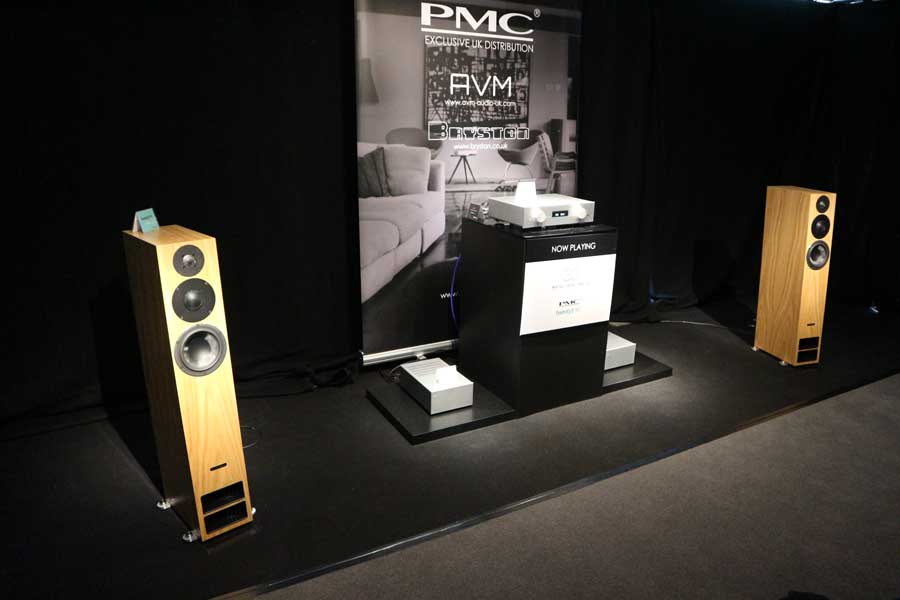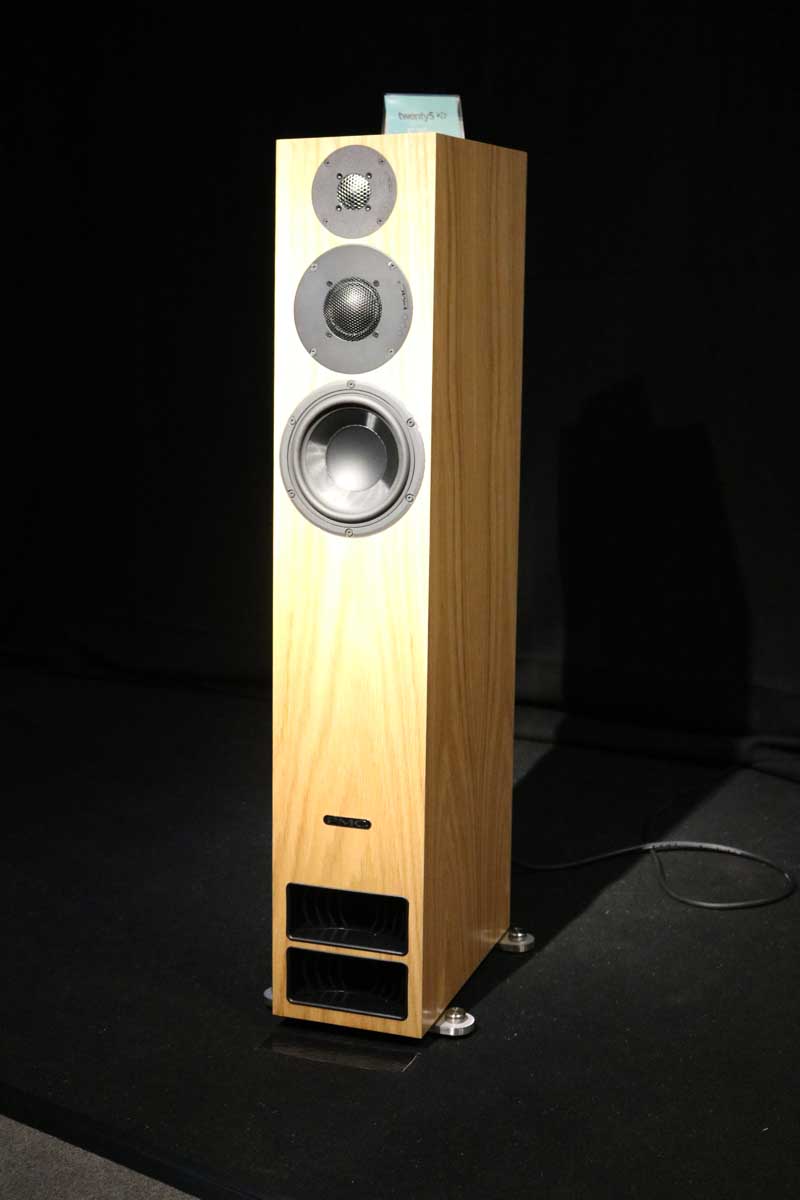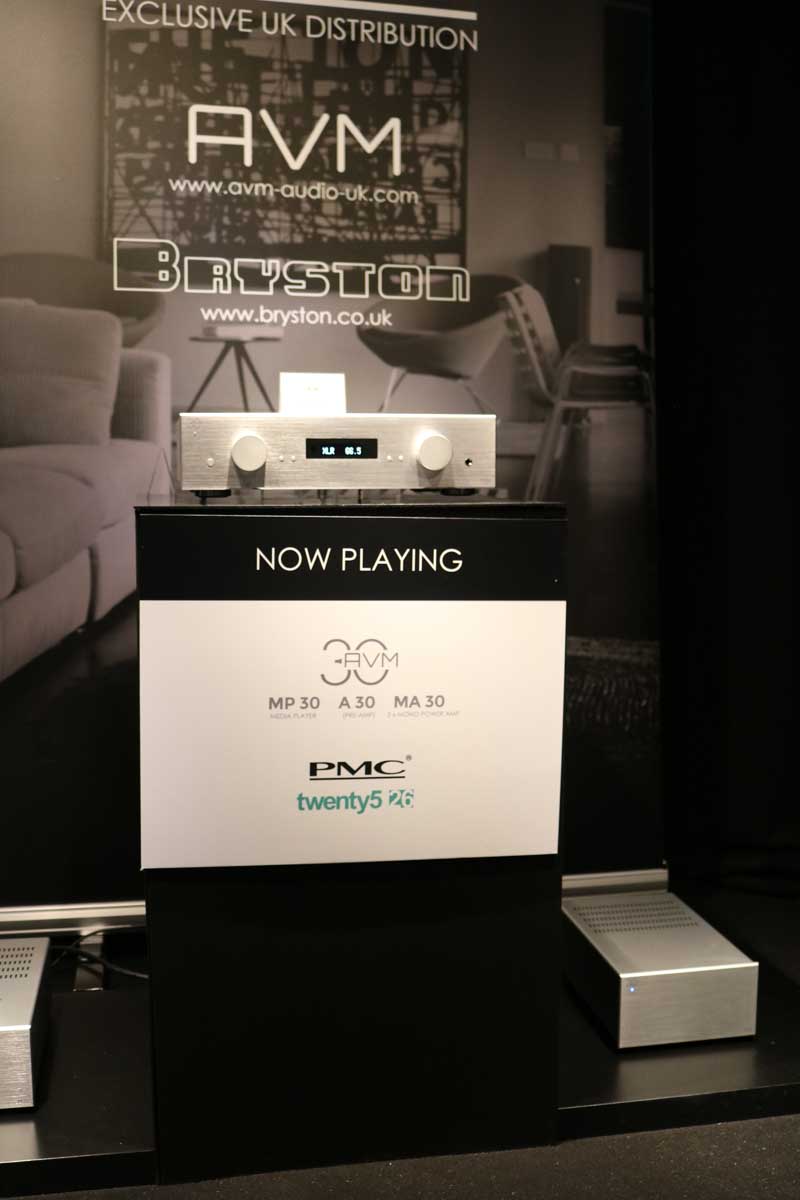 Pro-Ject Audio and Jamo again proving you don't have to spend a King's ransom to achieve great sound in your home. A really nicely put together room again putting the system in a modern home environment.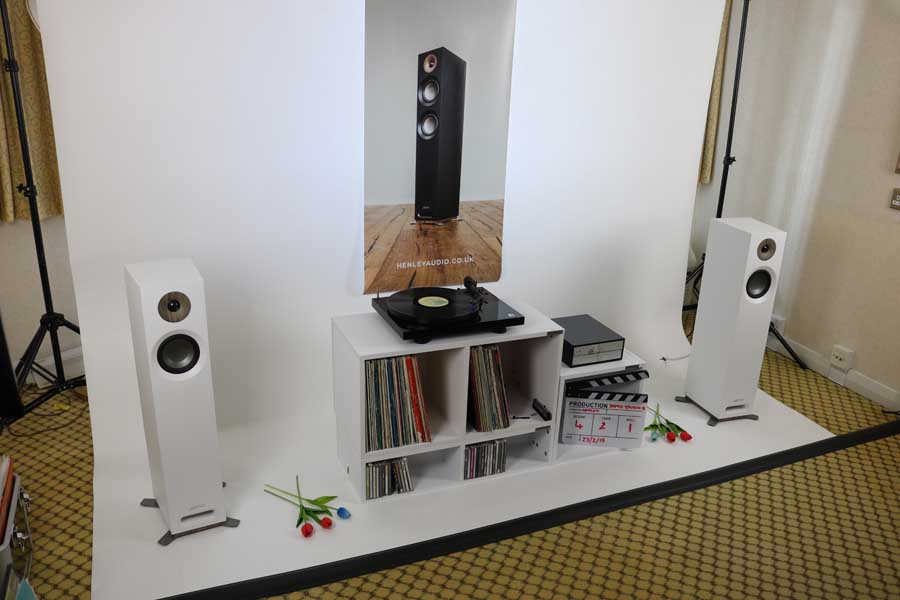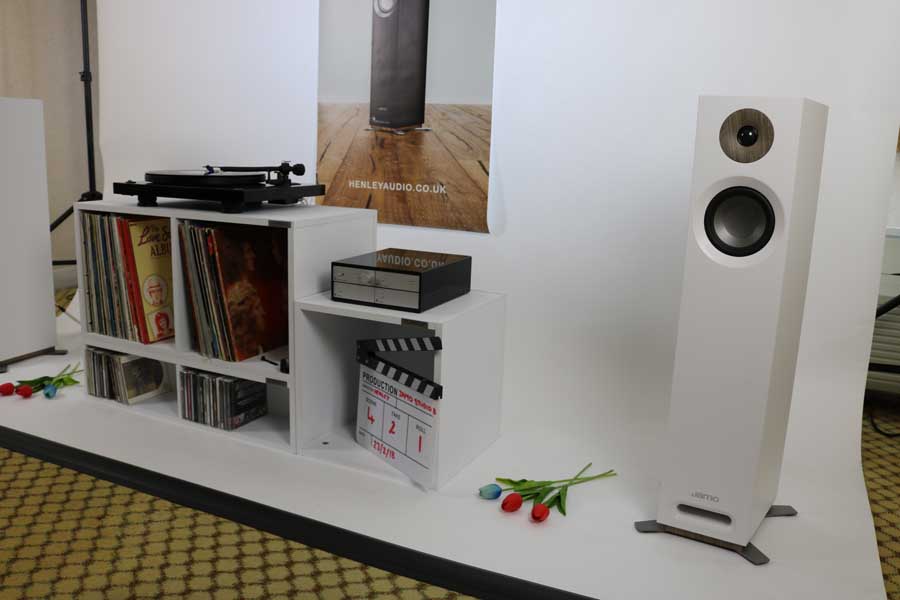 And right next door the Henley guys were showing off their higher end products including Pro-Ject, Unison Research and Klipsch.
The Forte III (seen in the firstpicture) , as a member of the Klipsch Heritage line, is handcrafted in the USA. The original Forte was first introduced in 1985, but until now it has been out of production since 1996. The new generation Forte III has been updated over its predecessor both cosmetically and in its acoustic ability. The Forte III is a three-way design, employing a 12" woofer and horn-loaded midrange and tweeter. It features K-100-TI 1" and K-70 1.75" titanium compression drivers and the newly designed K703-M midrange horn which incorporates a modified Tractrix® design with patented Mumps technology, plus a rear-mounted 15" passive radiator. The large 15" sub-bass woofer on the rear of the cabinet operates on acoustic pressure generated by the main woofer.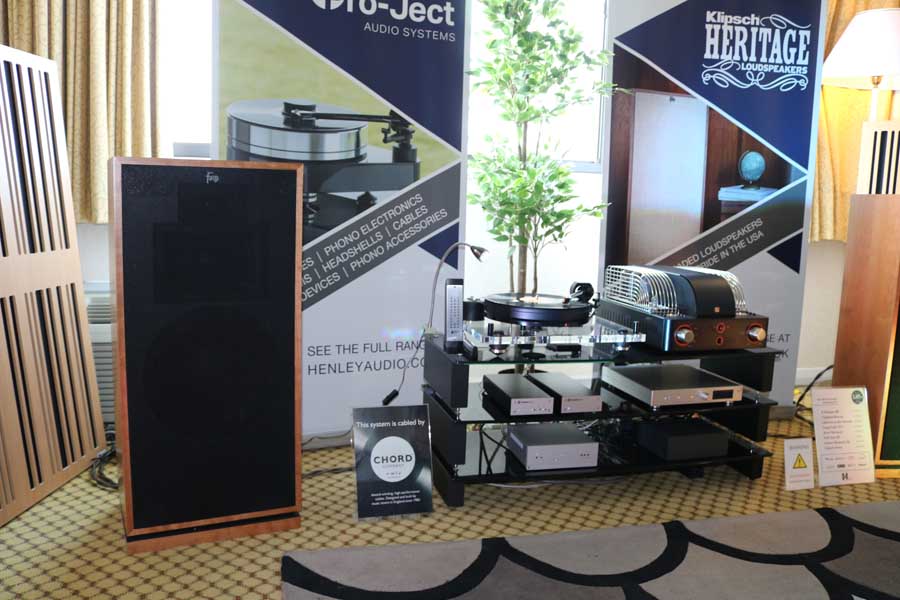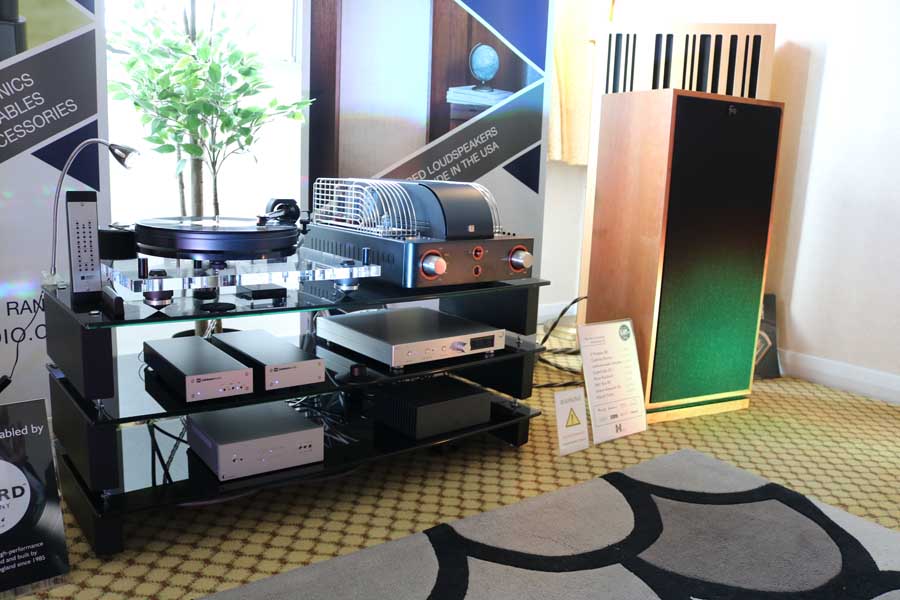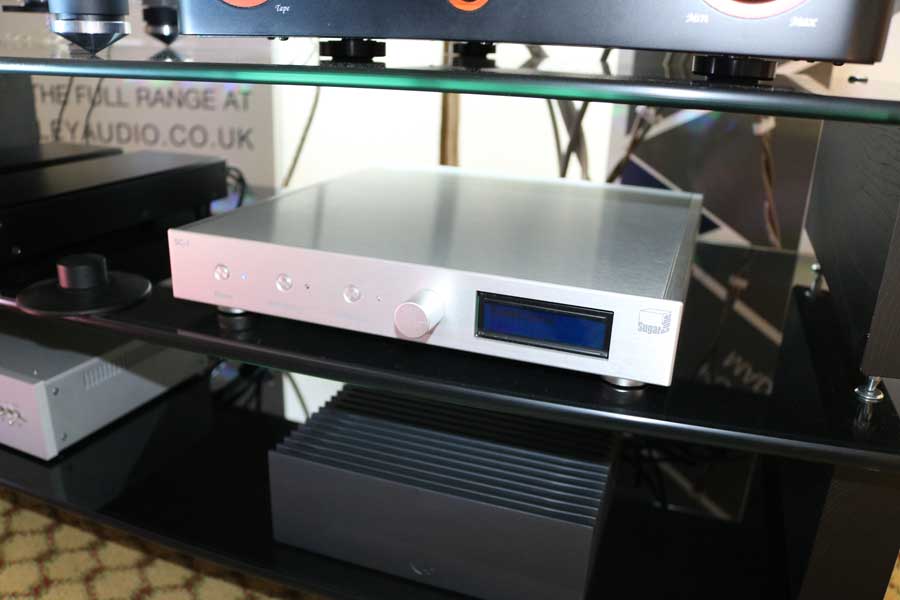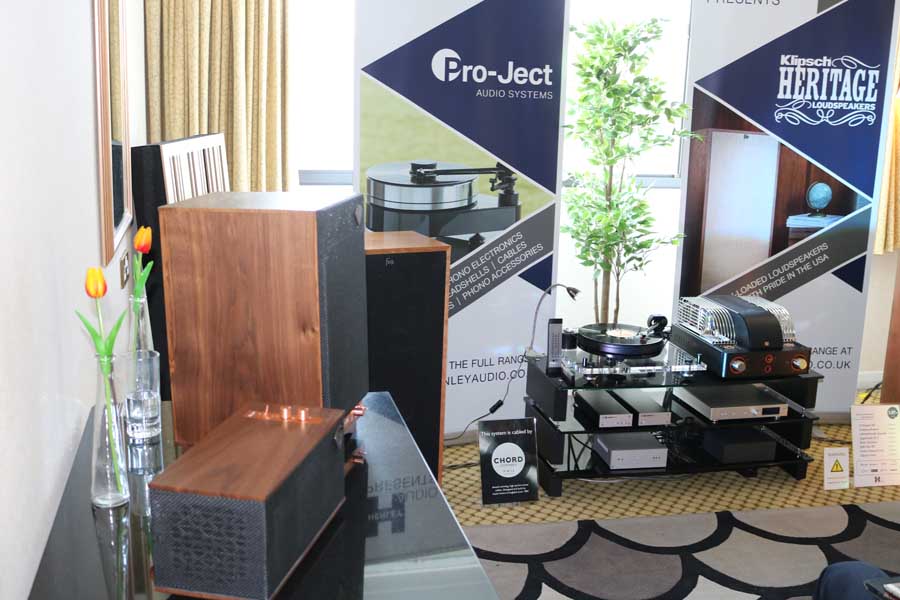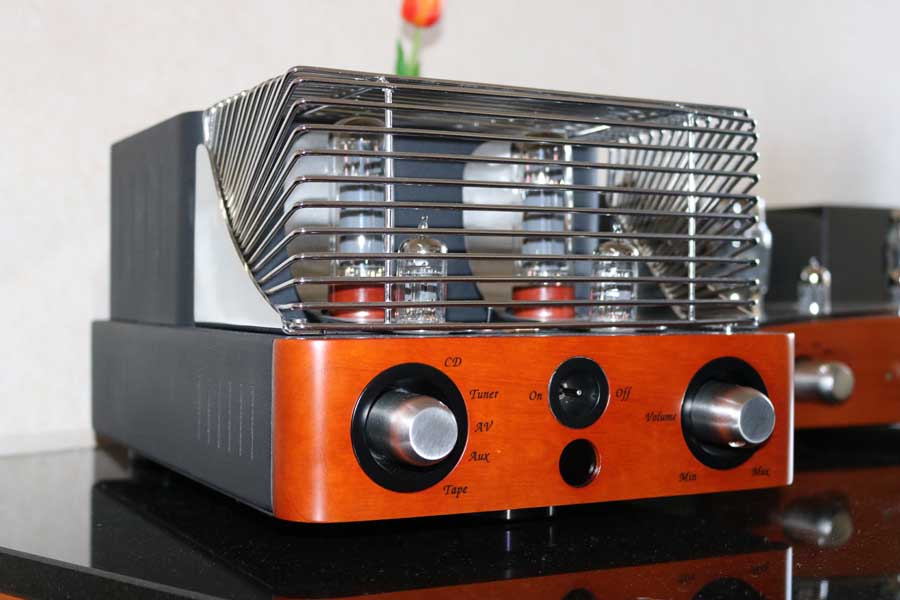 Harbeth had a couple of a rooms with the second being a stroke of genius on their part. How different and refreshing to walk in to a room and hear spoken word…and one of my favourites too The Hitch Hikers Guide To The Galaxy with Marvin The Paranoid Android moaning about the over friendly doors on the spacecraft.
At this year's Bristol Sound & Vision Show where they presented the limited edition P3ESR in olive wood, as well as the first anniversary product to be released in Harbeth's 40th anniversary series; the SHL5plus in walnut. This was the first opportunity for visitors to see and hear the P3ESR anniversary model in the flesh.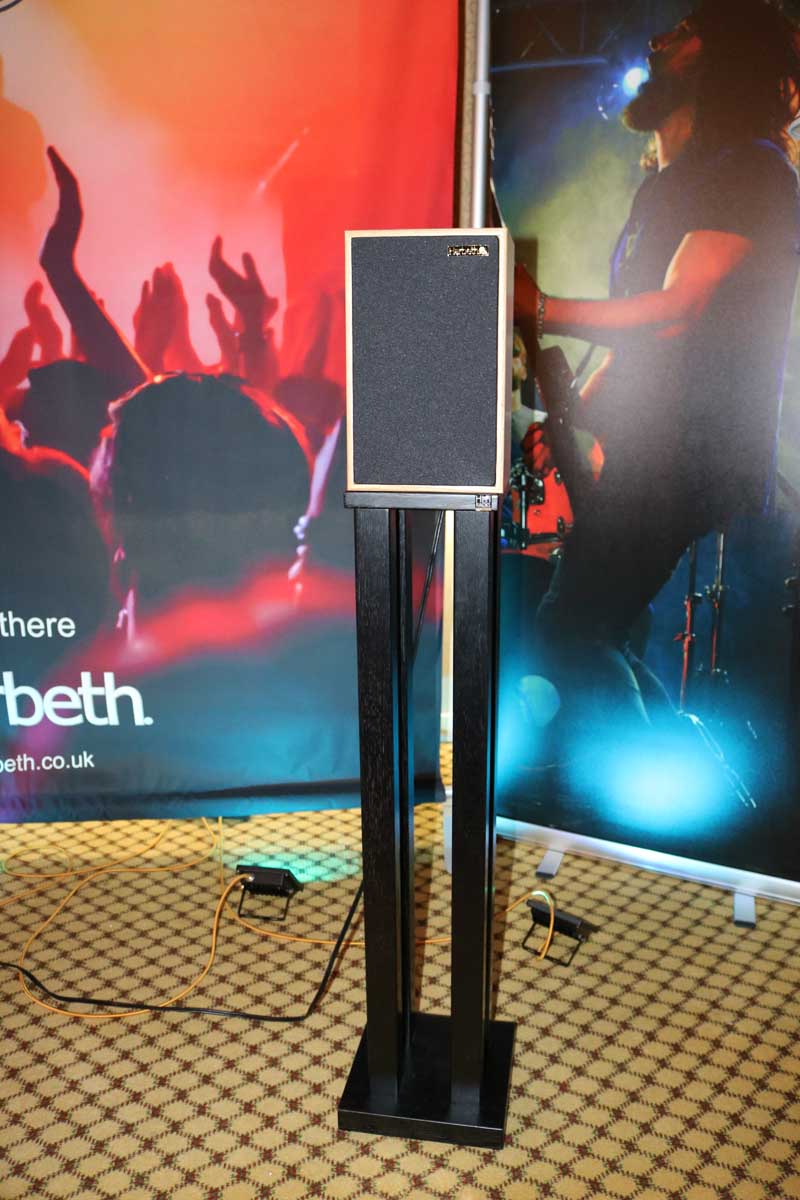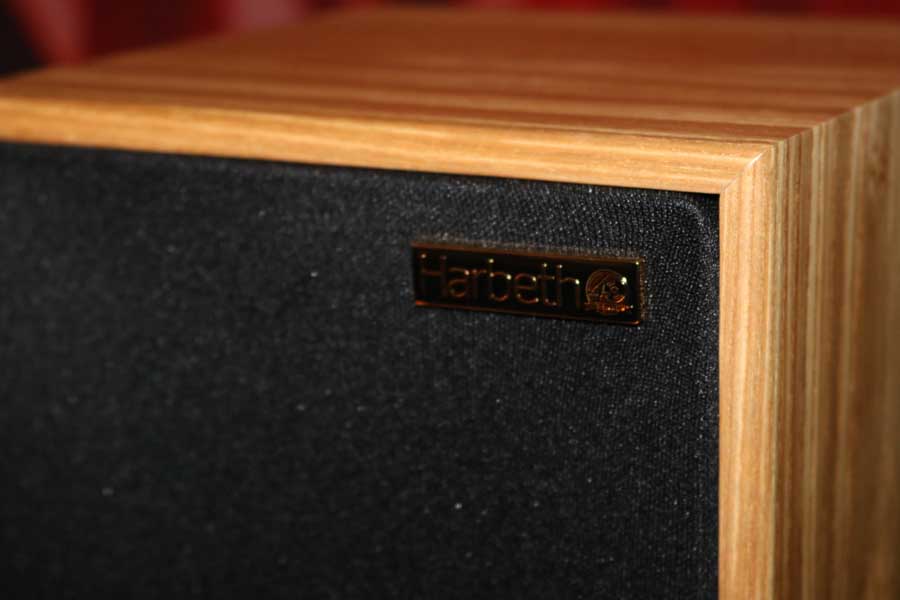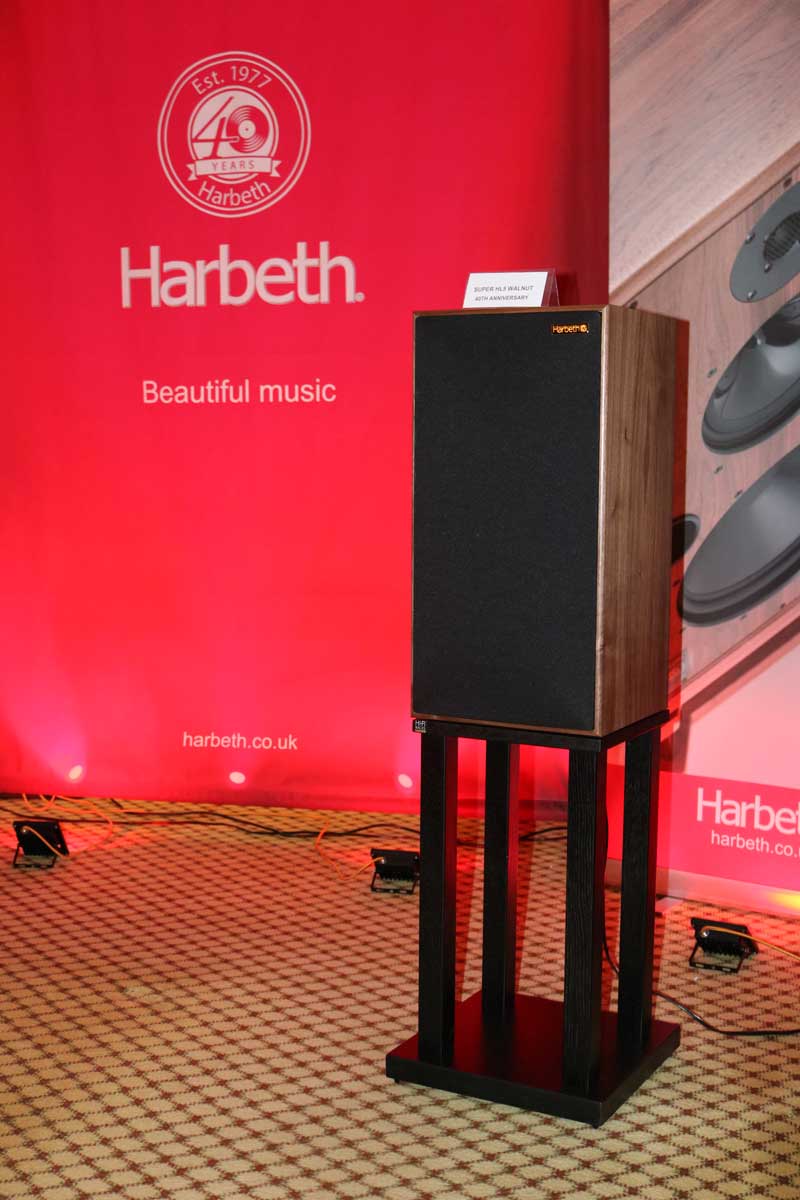 British brand Rega.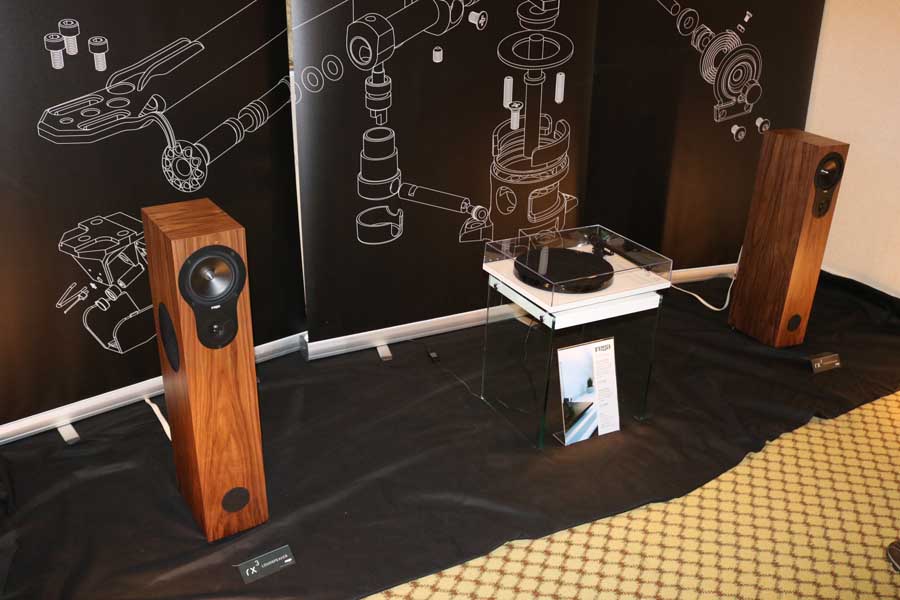 Malvern Audio Research demoing the excellent hORNS loudspeakers using Ming Da amps.