In his first review for Hifi Pig Richard Joyce takes a listen to the interesting looking and cleverly designed Pluto Ultimate loudspeakers.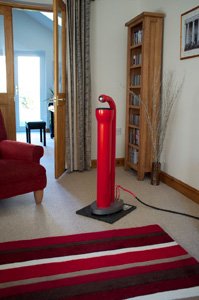 "The finish on the speakers is impeccable, and the gloss lacquer flawless. Their bases are made from a single piece of aluminium, machined from billet into which the adjustable floor spikes are screwed. Setting up, and having them working, is but a matter of a few short minutes' work – no more than any other conventional amp/speaker combination in fact."
Read the full review of the Pluto Ultimate loudspeakers.