You can read the second installment of Linette's views on the Munich High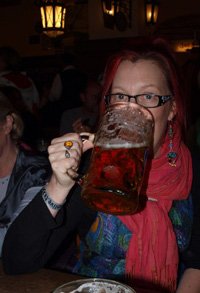 End show, "A Bird's Eye View",  where she'll be talking about what stood out at the show for her.
Brands she discusses include Thoress who make some interesting looking valve amplifiers, German Physiks and their omnidirectional loudspeakers, Vexo amplifiers, Lehmann Audio and Estalon.
High End Munich 2013 – A Bird's Eye View Part 2 – hope you enjoy it.
High End Munich 2013 – A Bird's Eye View Part 1