KUDOS CARDEA SUPER 10A AND KUDOS CARDEA SUPER 20A LOUDSPEAKERS NOW AVAILABLE
Derek Gilligan, the founder and designer of Kudos Audio, the British Isobaric loudspeaker brand has confirmed improvements to the Kudos Cardea Super 10A and Kudos Cardea Super 20A loudspeakers.
Derek is a great believer of the KISS principle: good choice of materials, excellent drive units, and a crossover that is as simple as it can be to seamlessly knit the drive units together. The revised and improved Super Cardea models follow this philosophy.
KUDOS SUPER CARDEA
Kudos Audio says that the Super Cardea models deliver significant improvements over their more classic siblings and are Active Ready. Both Super 10A and Super 20A feature further improvements to the crossover components: the Super 10A and Super 20A crossovers are first-order electrical for the LF utilising a zero-distortion low-resistance Mundorf air-core inductor.
The HF is filtered by a second-order electrical circuit using a high-end 400V ICW CMR capacitor, a small Mundorf air-core inductor, and a Mundorf Supreme resistor. The components mount, hard-wired and well-spaced, onto an HDF panel. The HDF panel is torqued to the rear of the cabinet, ensuring the cabinet remains rigid, whereas a conventional plastics terminal panel would weaken the structure.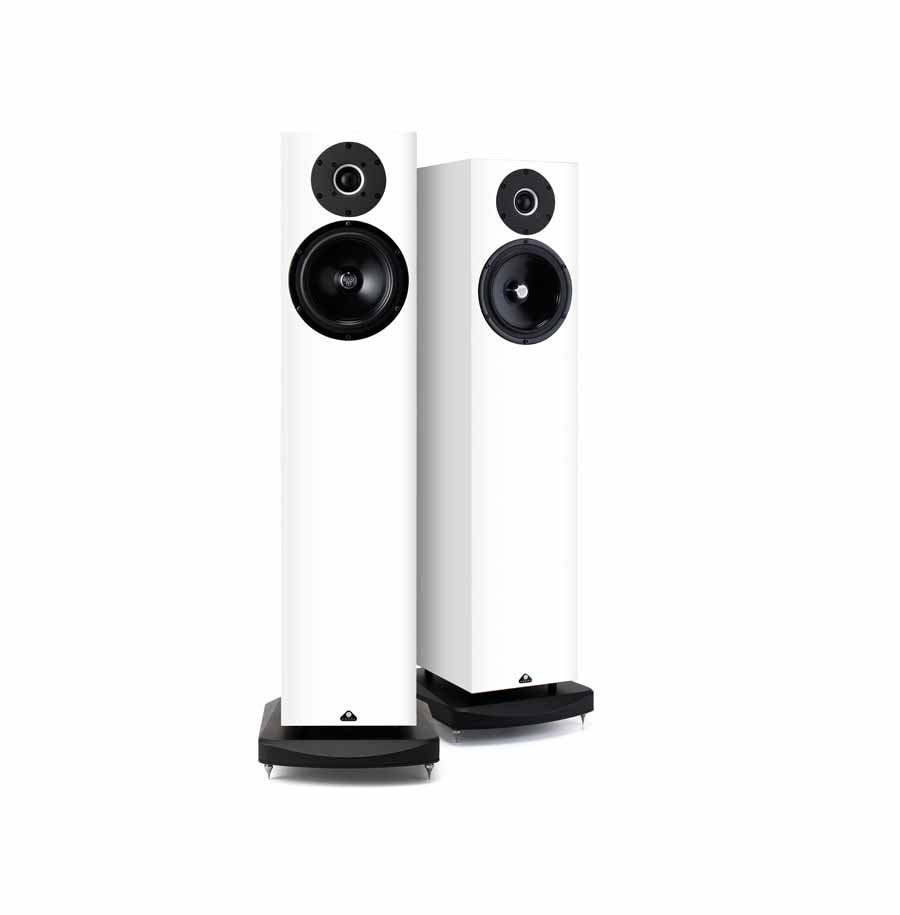 KUDOS CARDEA SUPER CABINETS
The cabinets of the Super 10A and Super 20A are precision manufactured from balanced veneered High-Density Fibreboard (HDF). Unlike the standard Medium Density Fibreboard (MDF), HDF has a more consistent consistency both throughout and from batch to batch.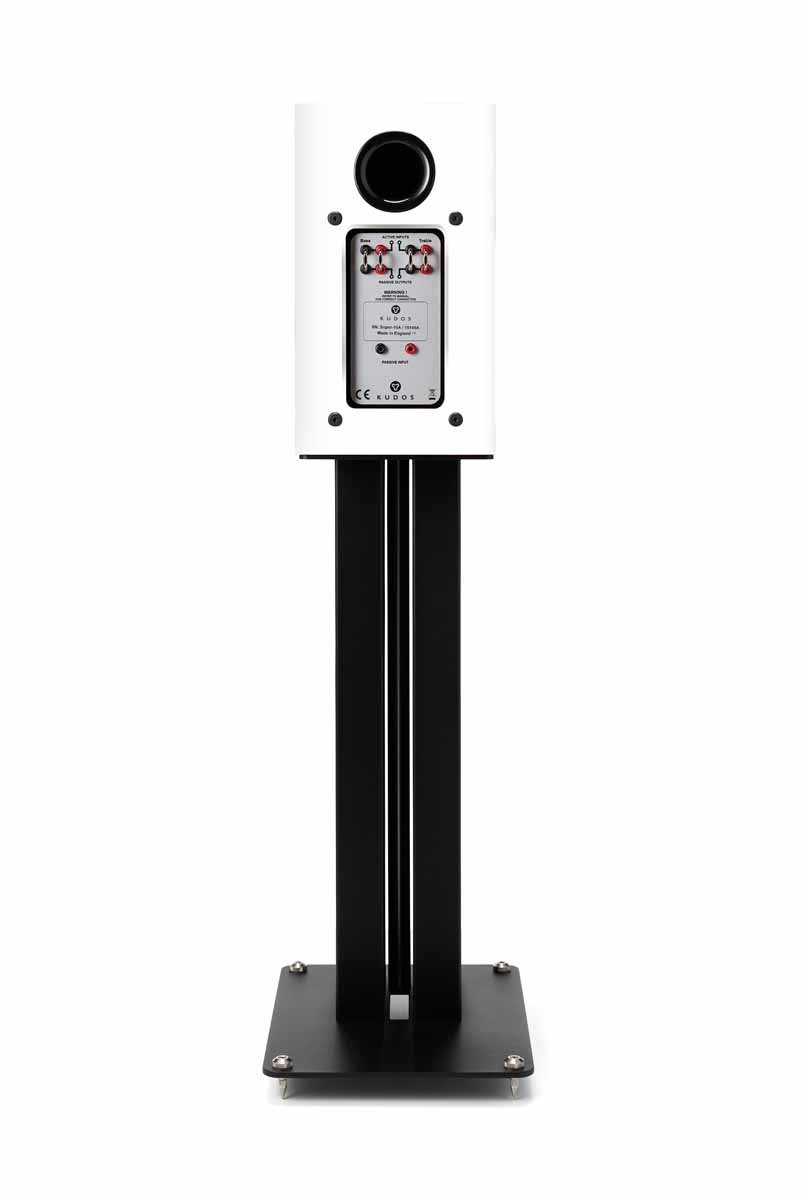 DRIVE UNITS
Kudos has always worked closely with SEAS of Norway, the loudspeaker drive unit specialist supplier. Derek's relationship with SEAS goes back very many years and enabled Kudos' first-ever loudspeaker, the original version of the C10. Both loudspeakers use a custom 180mm mid-bass unit with a die-cast chassis with large open areas, a coated paper cone, a 39mm voice coil in the Super 10A and a 26mm voice coil for the Super 20A. Both drivers include a copper ring for reduced distortion and increased linearity and a metal phase plug to aid directivity and increase heat dissipation.
Designed for low distortion, high linearity and low crossover modulation, these are 21st-century drive units. The HF unit is a custom version of the famous SEAS Crescendo K2 29mm fabric dome.
KUDOS CROSSOVER
Great drive units require a great crossover: Derek's KISS applies: use the simplest crossover that will deliver the musical message along with a neutrality that allows the speaker to be recording and genre neutral. The speaker that makes the best 10% of recordings sound amazing to the detriment of 90% of a collection is unacceptable to Kudos. The brand believes that loudspeakers must communicate music from all but awful recordings.
The combination of crossover and drive units delivers speaker systems that are easy loads with neither dropping below seven ohms, making them true eight-ohm specification. The Super 20A's low-end is tuned with a resistive port into a fixed boundary load which gives a lower LF Q, ensuring better room integration without the potential mid-range restriction of microdynamics that a sealed box can bring.
ACTIVE READY
Super Cardea models are configured to allow simple by-passing of the internal crossover for active operation with selected electronics, including Linn Exakt, Devialet Expert and Naim SNAXO crossovers. Active operation opens up a wider upgrade path and enables a variety of performance and personalisation enhancing capabilities.
KUDOS CARDEA SUPER 10A AND KUDOS SUPER 20A PRICE AND AVAILABILITY
The Super 10A and Super 20A are available in White, Walnut, Natural Oak and Black Oak. The Super 10A sells for £4000, €4500, $6000 the Super 20A for £5000, €5500, $7000.
Available now. All these improvements, in common with the previously announced C10 and C20 speakers, started shipping last year, but it has taken until now to verify that Kudos' retailers worldwide had the new stock on demo or available to order.
HiFi Pig Says: The last 18 months has presented challenges to manufacturers, so we are very pleased to be able to bring you the news that these speakers are now available.