A quick scoot around the static stands and headfi room at Rocky Mountain Audio Fest.
VK Music, Elekit, AER Speaker, Sparkler Audio, and SunValley
Rhymoi, The Music Of China
Expect reviews of this interesting label shortly on Hifi Pig
MA Recordings
Very good sounding CDs recorded using just two microphones with the concept of listeners being able to hear into the sound of the recording space.
Audio Envy Cables and Connectors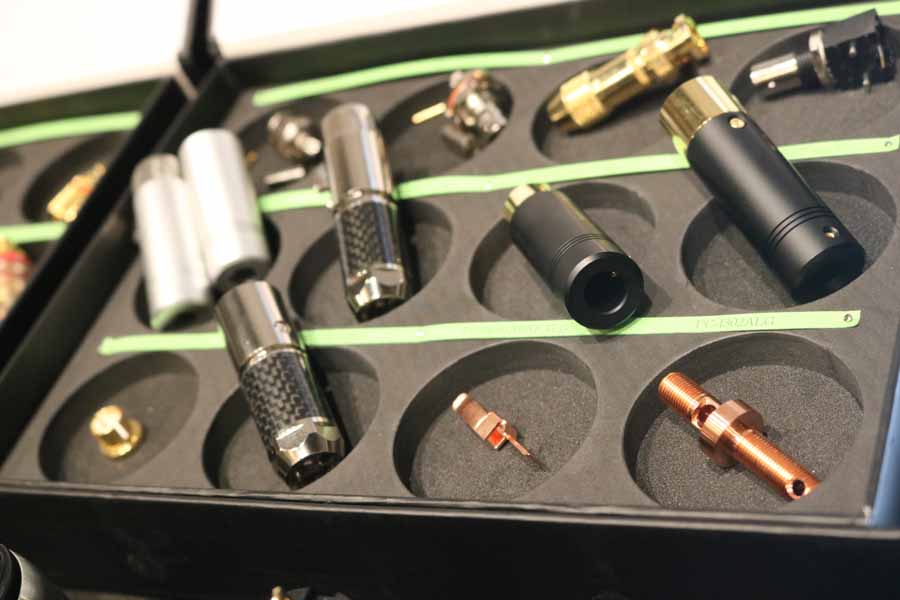 Digging At RMAF
A Whole Host of Thorens and other products at knockdown prices – we bought an Ortofon Rondo Red cartridge. 

Great Planes Audio make Coaxial and other Drivers.

Bob's Devices step-up transformers for MC cartridges. 


Keith Monks Record Cleaning Machines.

EAT turntables, valves and cartridges plus Atlas Cables from Scotland.

The Diekmann True Position Inc. This tonearm claims to be a geometrically perfect, tangentially tracking and pivoting tonearm.

Etalon Sound.

Zavalinka Records doing a good trade in reel to reel tapes. 

Music Hall Record Players representing the entry-level and beyond at RMAF.


Mytek.

Benchmark.

iFi

Upscale Audio.

Manley Labs and their Absolute tube headphone amplifier.

Noble In Ears.

ZMF Headphones.

Sennheiser.

Swan Song Headphones and Amps.
For more info on the new Swan Song Audio products click here 


Cayin and Final.

HeadAmp.

Chord Electronics keeping up the British end and showing off their portable electronics. Seemed to be a busy stand the whole time. 

Rupert Neve's Fidelice products were popular, though the design did split opinion – I love it!

Periodic Audio.

Astell & Kern.

Empire In-Ears and Accessories.

Fostex.

Jerry Harvey Audio.

Beyerdynamic.

Sparko Labs.

Meze Empyrean headphones.

Dekoni Audio, Schiit Audio and Mark Dolbear of Electromod doing a roaring trade at RMAF.

More coverage from RMAF 2019 can be found here: