Funk Firm, Harbeth, Bespoke Audio Company, Chord Electronics, Graham Audio, JoSound, KEF & Arcam, Neat, Roksan, Cyrus & Hifi Racks, PMC, Q Acoustics, Living Voice.Hifi Pig had a whale of a time in Munich and we met a lot of friends both old an new. One of the things that we found particularly pleasing was the presence of a good number of British manufacturers at the show. We managed to say hello to a good number of them whilst at the show but if we missed you then we apologise…there was just so much to see and lot's of people wanting to meet with us.

FUNK FIRM
Funk Firm makes a handful of turntables and also offer arms and upgrade services. All three of the company's turntables were on display and very fine looking they are too. For those that don't know the turntables are the Little Super Deck (great name we thought) that retails at £1450, the Saffire III that retails for £3600 with their Strata Platter and the Funk Vector IV that goes for £1400 with the Strata Platter. There's clearly a good deal of clever engineering gone into these turntables and prices seem exceptionally reasonable! Anyway here's some pictures!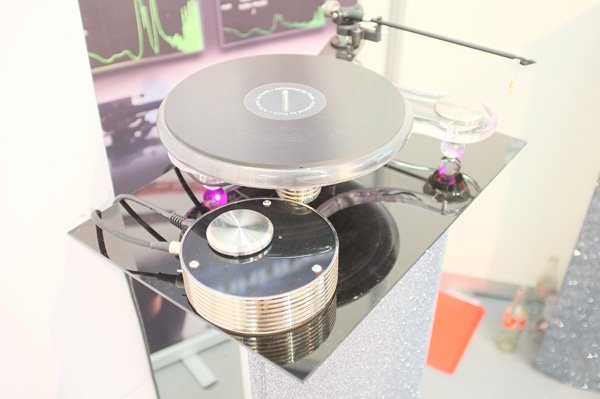 HARBETH
Harbeth make loudspeakers and have a great following around the world…indeed we reviewed their SHL 5 Supers way back in July 2012. The new loudspeaker unveiled at Munich was the update of the speaker we reviewed and is called the Super HL5 Plus. At the heart of the Harbeth sound is their Radial bass/midrange driver that they make by hand at their UK Factory.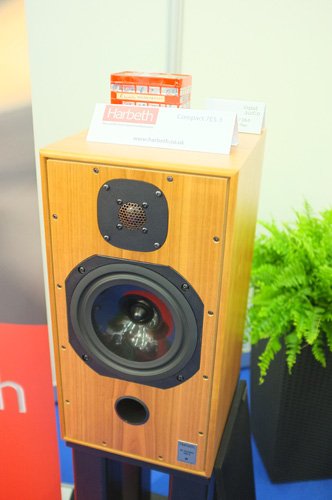 BESPOKE AUDIO COMPANY

Harry O'Sullivan heads up this new company based in Hastings who make just one product – a line stage preamplifier. This one product looks absolutely stunning in the flesh and can be tailored to your own exacting specifications. Despite being a new company Bespoke have been involved in the design, making and supply of highly acclaimed products for the last ten years or so. The pics really don't do this product justice!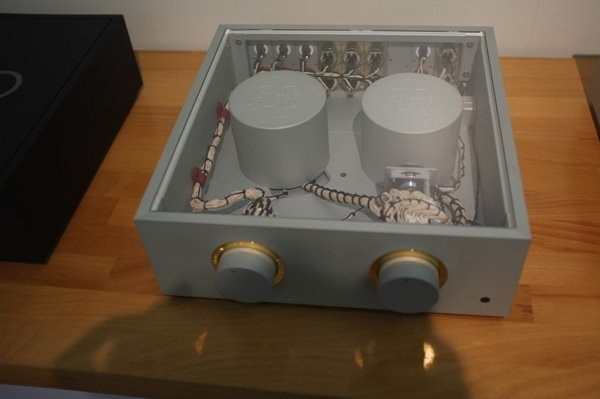 CHORD ELECTRONICS
We've written about the Chord room elsewhere and we're sure readers will be aware of this company so won't go into too much detail other than to say that matched with the PMC speakers their room was very nice indeed!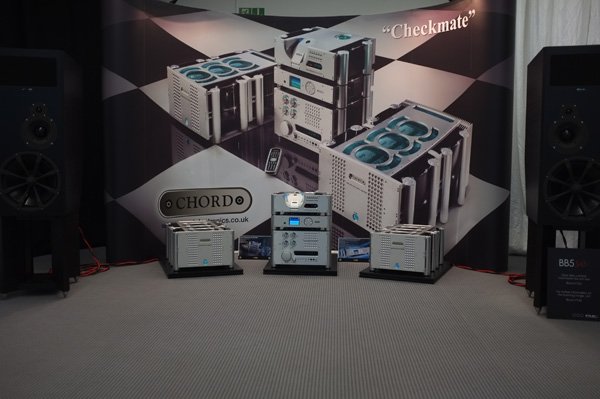 GRAHAM AUDIO
Graham are an English company making the well loved BBC monitors for studio and home use. They've been producing the LS5/9 for a while now and launched the LS5/8 at the Munich High End show. We had a brief chat with Paul, the sales director and it was good to see them selling product when we returned for a catch up on the Sunday.
JOSOUND
We've spoken about JoSound quite a bit in the past and really enjoy this Jersey based company's Cartouche and Ra loudspeakers. They're single driver, made from bamboo and sound very fine indeed! Always a bit of a must see room for us and this years room was the best we've heard the Ra sounding.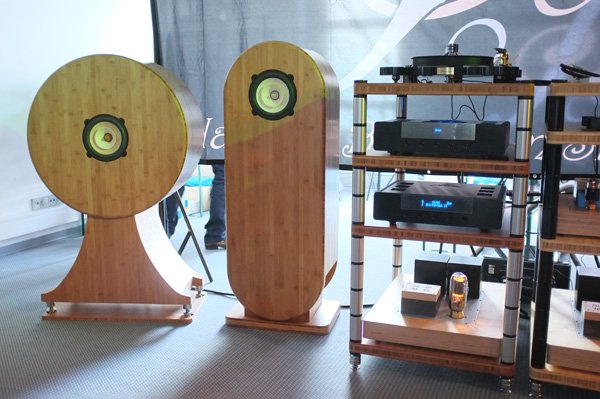 KEF & ARCAM
When I was a teenager KEF was one of the manufacturers who everyone knew and lusted after owning. They launched the company in October 1961 but certainly haven't let the grass grow beneath their feet with constant innovation and growth. We loved their little desktop X300 A speakers when we reviewed them and the Reference speakers were sounding mighty fine in the Munich room.
ARCAM launched a couple of amplifiers and a new universal disc player at Munich High End too.
This room is always a bit of a highlight for me and without a doubt the people are amongst the most enthusiastic about their products anywhere…particularly Johan!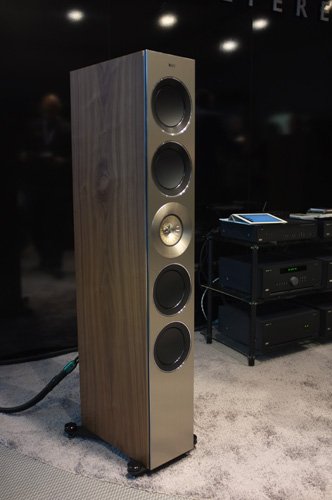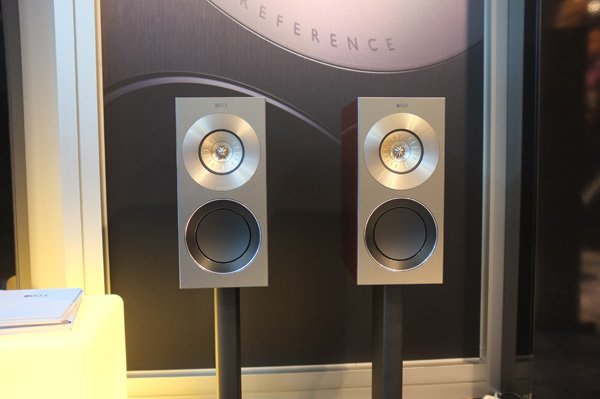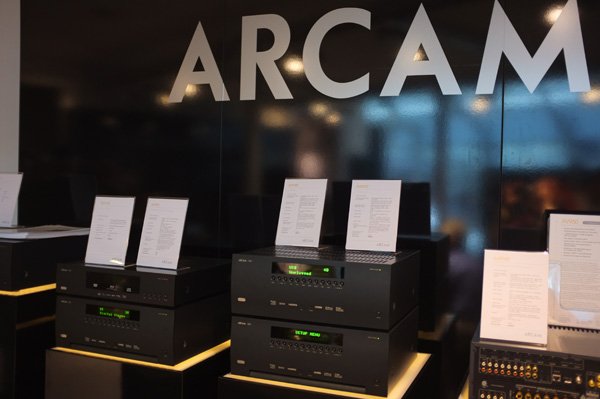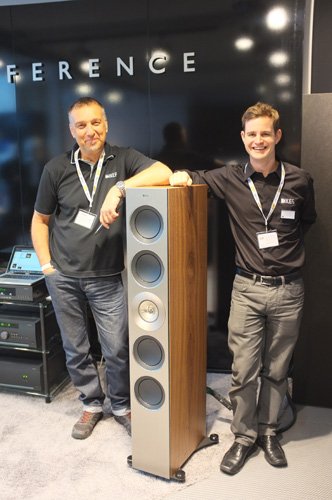 NEAT
We popped by the neat stand a couple of times on our tour of the show but never managed to chat with anyone sadly. This year the Hifi Pig pink speakers were not in evidence but there were some colourful offerings amongst the more traditional looking speakers from this well known and well renowned British manufacturer.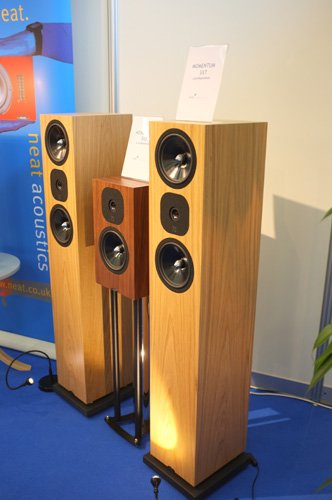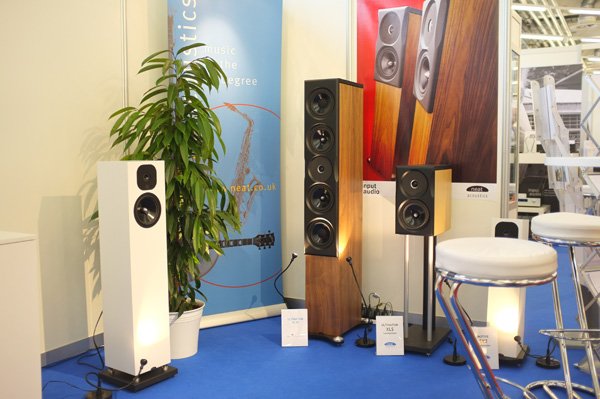 ROKSAN
Roksan are the sponsors of Hifi Pig's Hifi News section and it was good to catch up with Tufan, Simon and Robert. Danny has just reviewed the new Darius speakers and gave them an overall score of 9/10 … we've got them set up in the listening room at the moment for a second opinion and first impressions are very positive. The Oxygene kit continues to look stunning and Linette so wants a set in Hifi Pig pink! The new range of amplifiers and CD player and DAC was on display and it looked very nicely made indeed. Chatting to Tufan he is adamant that Roksan will continue to be made in the UK and we love this approach! Thanks for the drink by the way!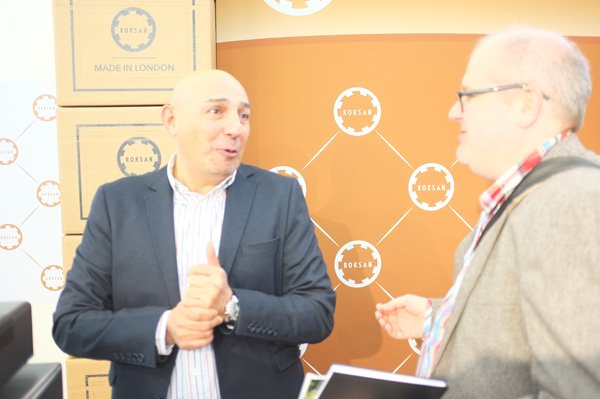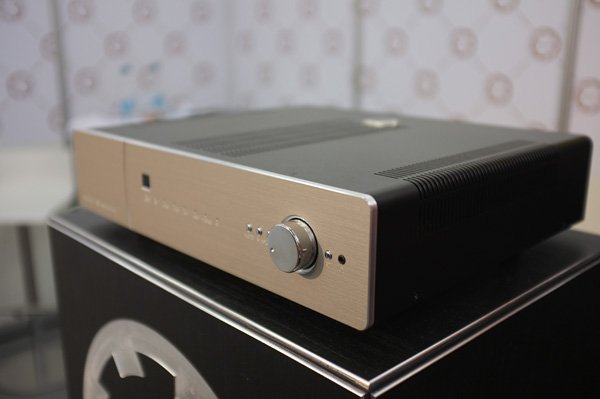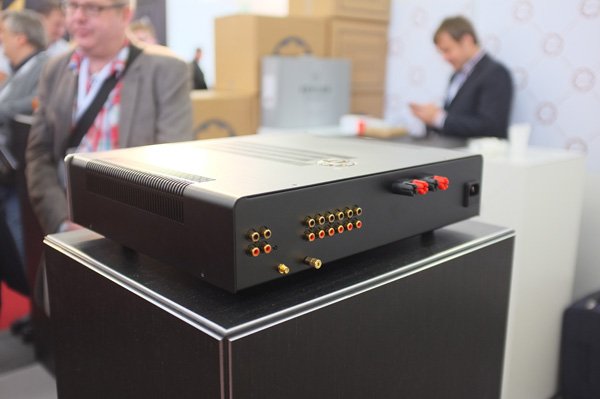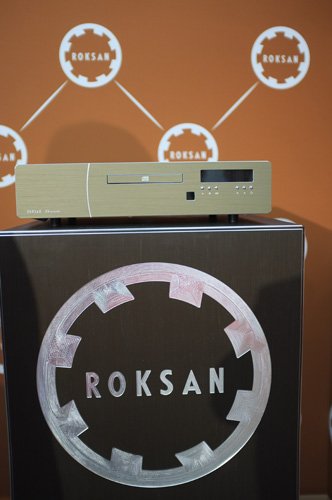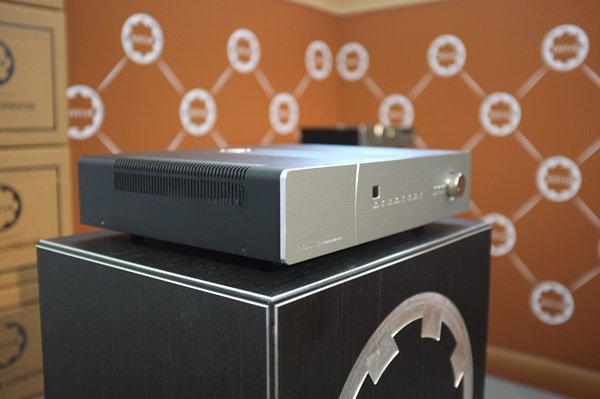 CYRUS & HIFI RACKS
We've spoken about these guys previously but it's nice to mention them in this article again as they're certainly doing a great job of representing Britain on the international stage!
PMC
Again we've spoken about how much we enjoyed this British loudspeaker manufacturer's room before and it's great to see how technology used in the studio is being implemented in loudspeakers for the home.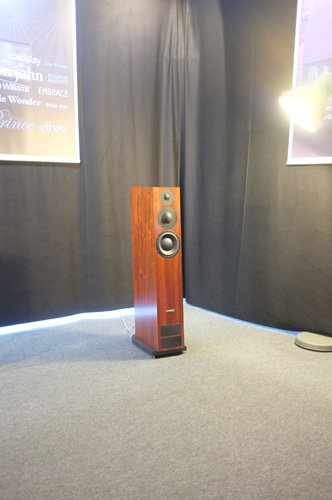 NAIM
Naim joined forces with French loudspeaker manufacturer FOCAL some time ago but the NAIM brand has been synonymous with British Hifi since as long as I can remember. In the 80s the dream system of pretty much any teenager was a combination of Linn and NAIM and so it's good to see that they are moving forward at a pace. The NAIM Statement amps and preamplifier is a stunning piece of engineering but their MUSO system brings high end sound to the masses. We attended the press conference and were blown away with the sound, though it was a bit dark to get reasonable photos!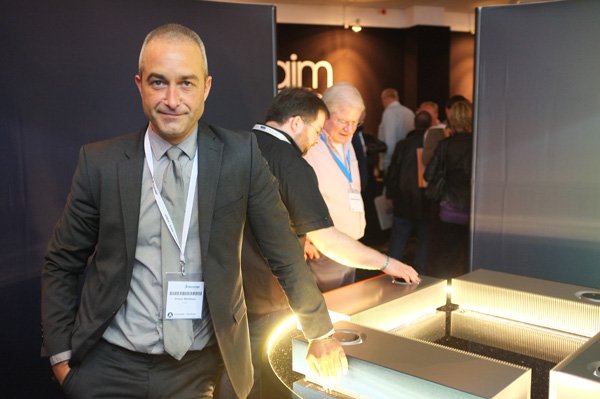 Q ACOUSTICS
We loved the little Concept 20s when we reviewed them some time ago and so it was good to catch up with the guys on the stand and chat about their new Concept 40 floorstander that uses the same technology as the Concept 20 in a larger cabinet and with more drivers.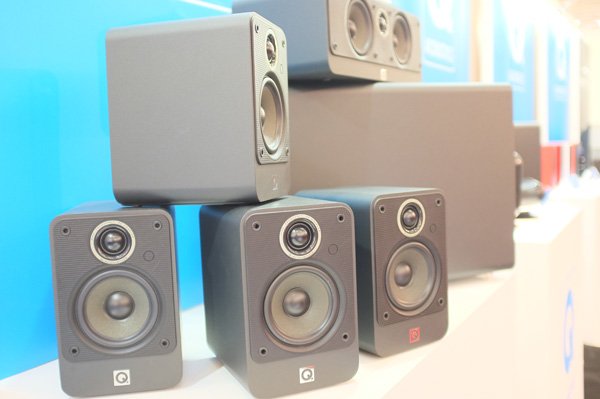 LIVING VOICE
Kevin and Lynn Scott are based in Long Eaton in the UK and make very nice loudspeakers indeed. The first time we visited their room the OBX RWs were making a very fine sound indeed on the end of some very expensive Kondo kit. However, the main event (we missed it last year) was their Vox Olympian/Elysian loudspeakers…but we'd have to come back in the afternoon. When we arrived there was standing room only at the back and I can understand why. Ok, this combo will cost you the best part of half a million of your Euros and will be out of reach for all but the super wealthy but a cat may look at a king! Opera was playing and it's as lifelike a rendition of the music I have heard on any system and takes the "in the room" cliché to a whole new level. I'd have liked to have heard music more familiar but beggars can't be choosers and the people in the room were clearly lapping the sound up! You could go on all day and wheel all the superlatives in the dictionary out and attach them to these speakers but you just have to hear them at some point. The finish is superb and they really do look like works of art. Probably the highlight of the whole show from a sound perspective for me. Must remember to get to the room and get myself installed at the front next time…and take along some tunes I know.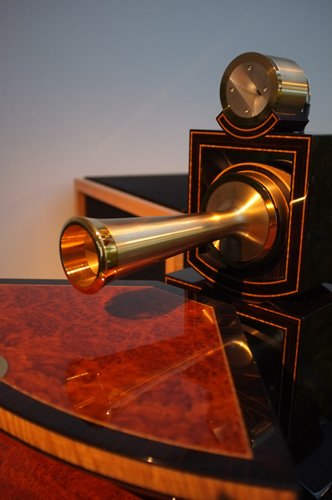 You can read all Hifi Pig's coverage and news from Munich High-End here.