As we near the end of Hifi Pig's coverage of Munich High End 2019 I can't help think what a great show Munich really is and feel privileged that we have been covering the show at Hifi Pig for 7 years. The show is as much about the people as it is about the Hifi and Munich is a great place to catch up with old friends and meet new ones. Anyway, here is my final report from High End Munich 2019  – it was a blast! A massive thanks to our sponsor Tellurium Q, all our advertisers, all the readers who stop us at shows and ask for selfies with us (more Linette I think) and if you are reading this, then thank you too! This report includes:
Pathos, Exposure and Mofi
A lot going on in this busy room with Exposure showing off their XM CD CD player at €1499, XM3 phono at €799, XM 5 integrated at €1499, XM7 pre with DAC and MM phono, XM 9 mono amps at €1599 a pair and a headphone/pre amplifier XM HP at €1549. Exposure is a name I recall fondly from my youth but seem to remember them having pretty utilitarian looks – I like the look of the boxes now.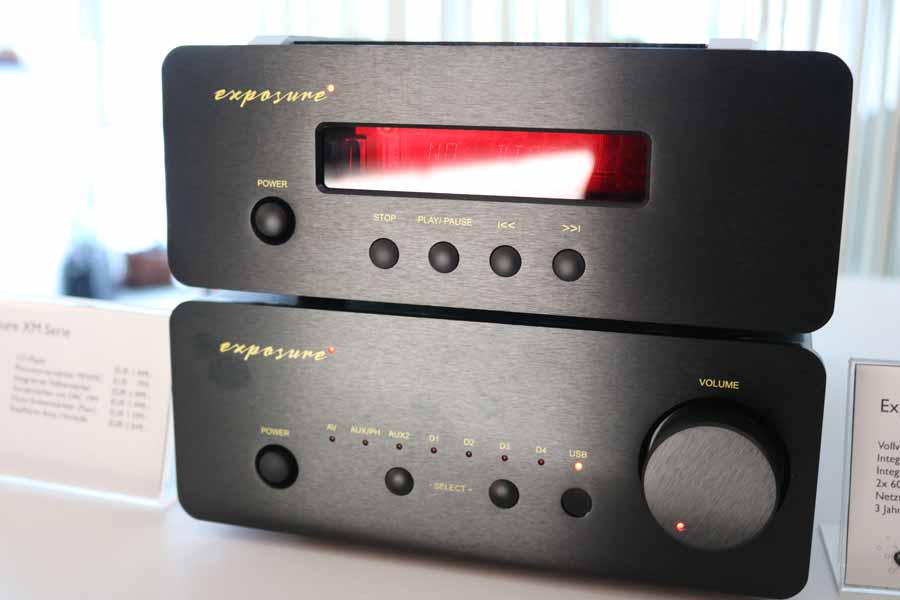 Mofi had a their new phonostage on show. It will handle MM and MC cartridges, operates pure class A, has a sub-sonic filter and a mono mode. Price is €549. They also were showing off their Studio Deck turntable which comes with a 10" tonearm and has a 19mm platter. Price is €1199. Moving up the scale a fraction their Studio Deck +U is pretty much the same but with 10" tonearm and costing €1499. Both are made in the USA.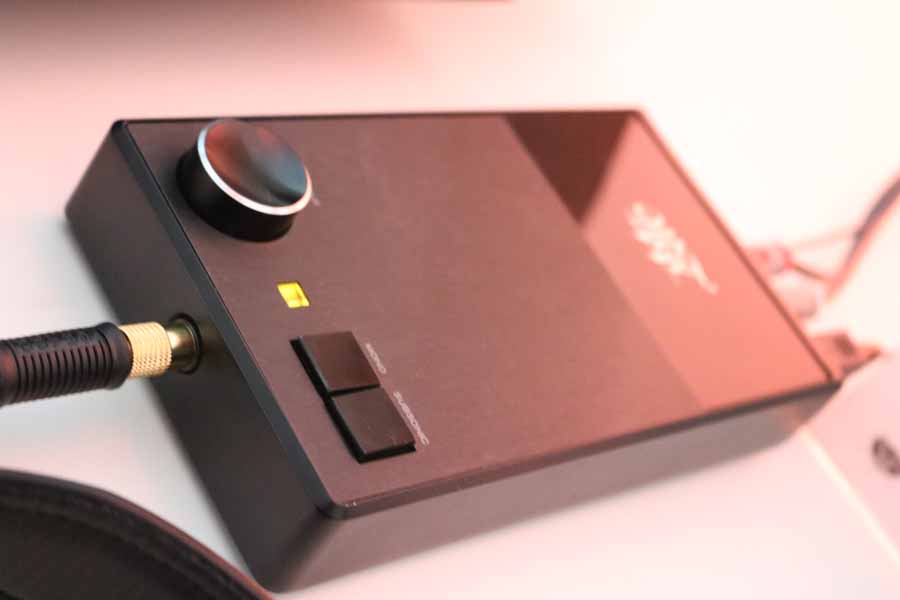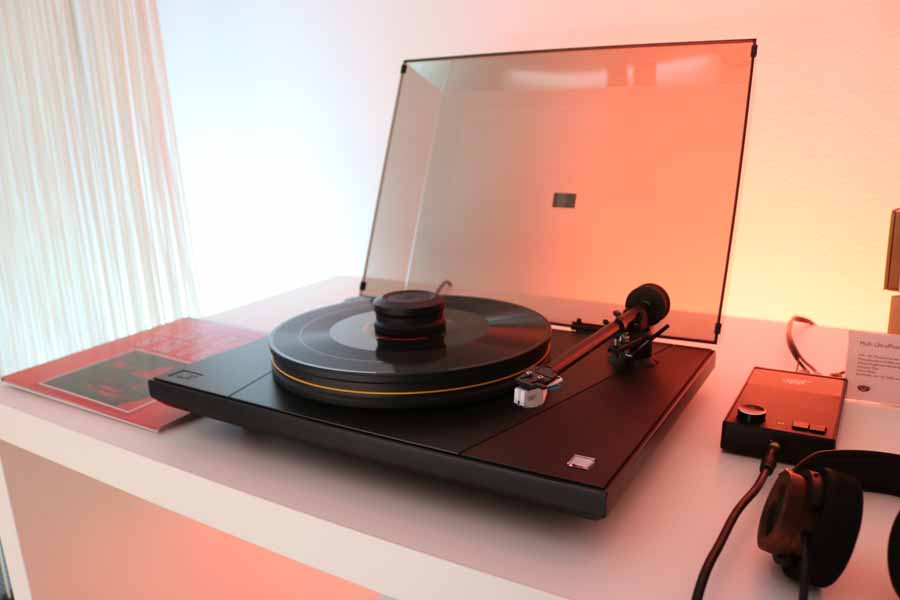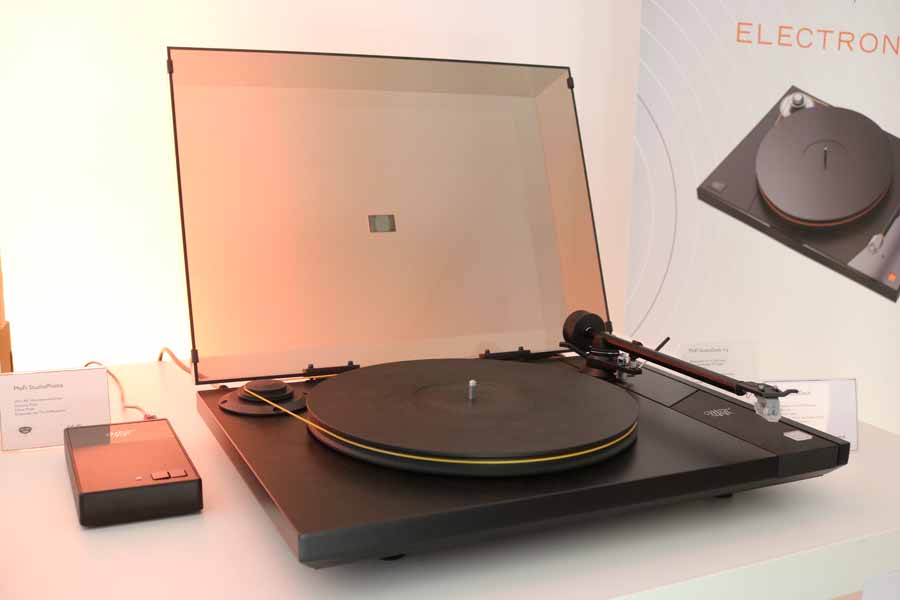 Vimberg and Argento
Vimberg are a German based loudspeaker manufacturer whose range of speakers has been created to cater to the market that cannot afford their TIDAL range. Argento are Danish and make a wide range of cables for audiophiles.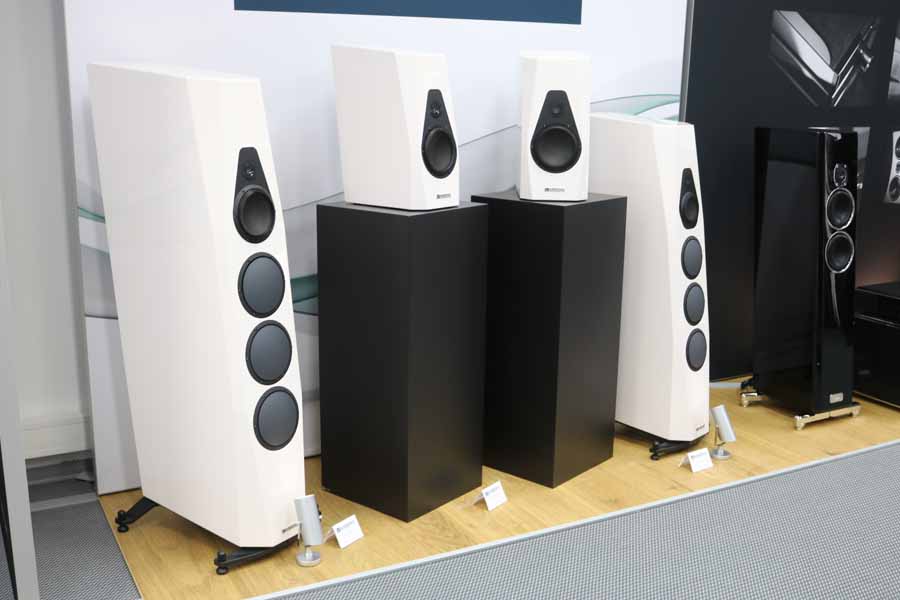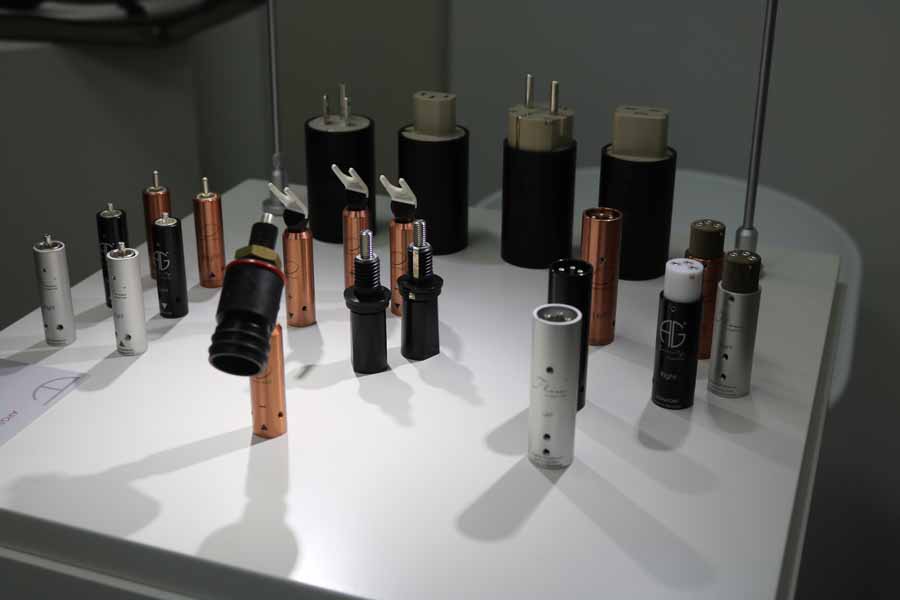 Silbatone
The Silbatone room is always a real treat as they always have the same big room and always go out of their way to put on a show, which invariably involves massive horns. This year was no exception with them having huge Western Electric horns banging out the tunes. It was impressive, but I will never forget this room a few years ago when they played Kraftwerk – it was mind-blowing. In comparison this years Silbatone room seemed a little tame…great, but not mind-blowing.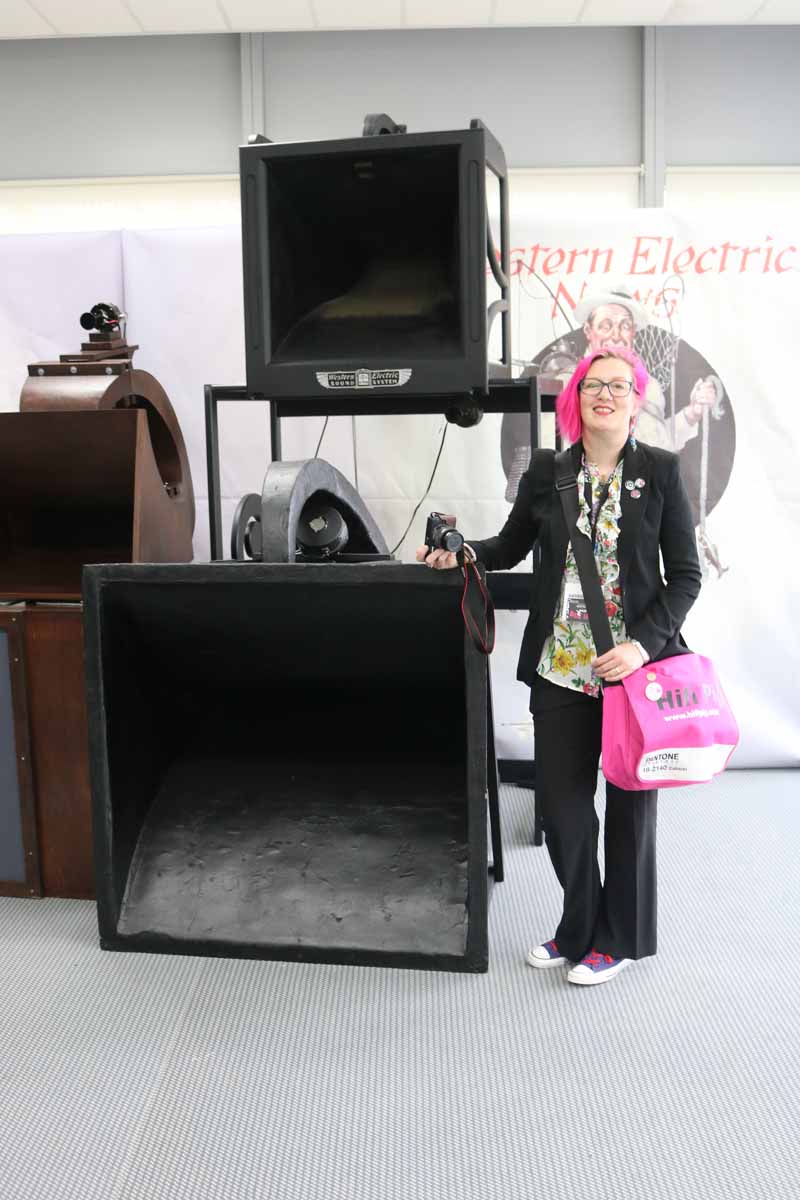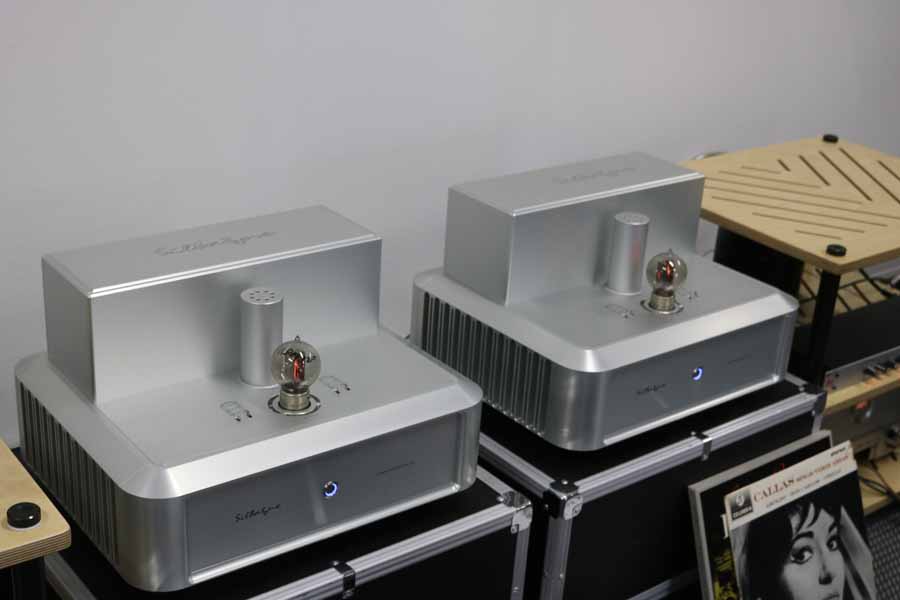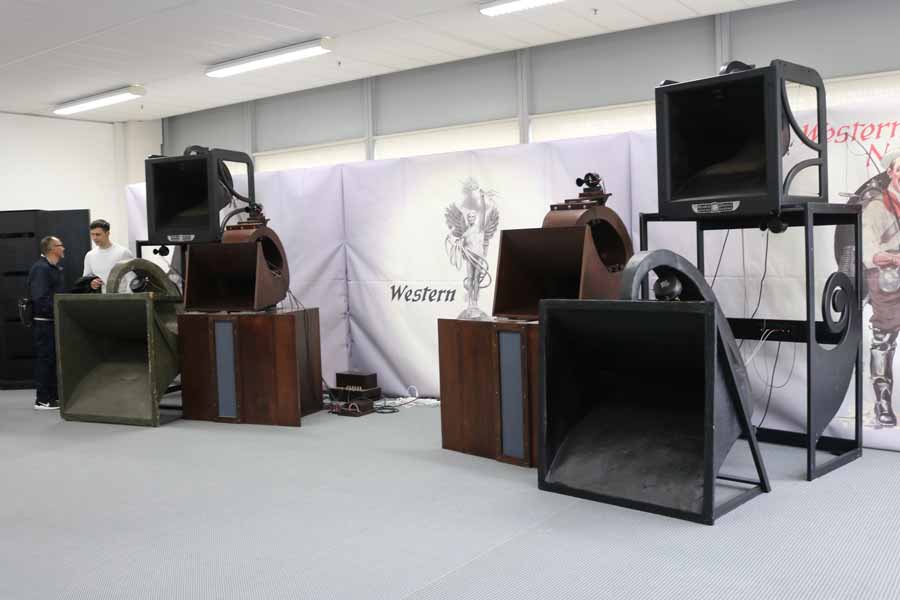 Nagra
I read a couple of comments on social media that the Nagra room was poor, with one pundit placing as one of the worst 6 rooms at the show, but when I went in there it was far from poor. Great styling, great sound was the order of the day, though the music choice whilst we were in the room was "a matter of taste", let's say.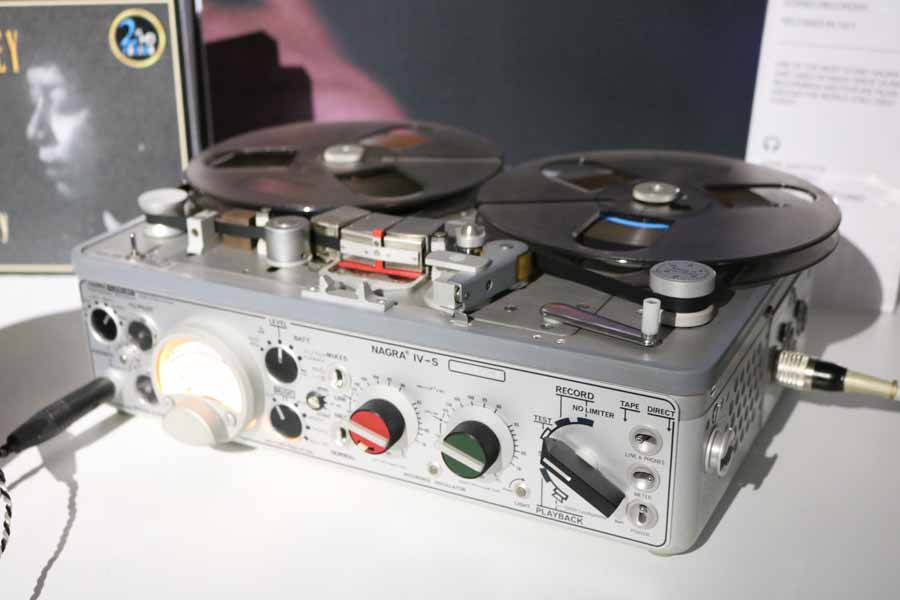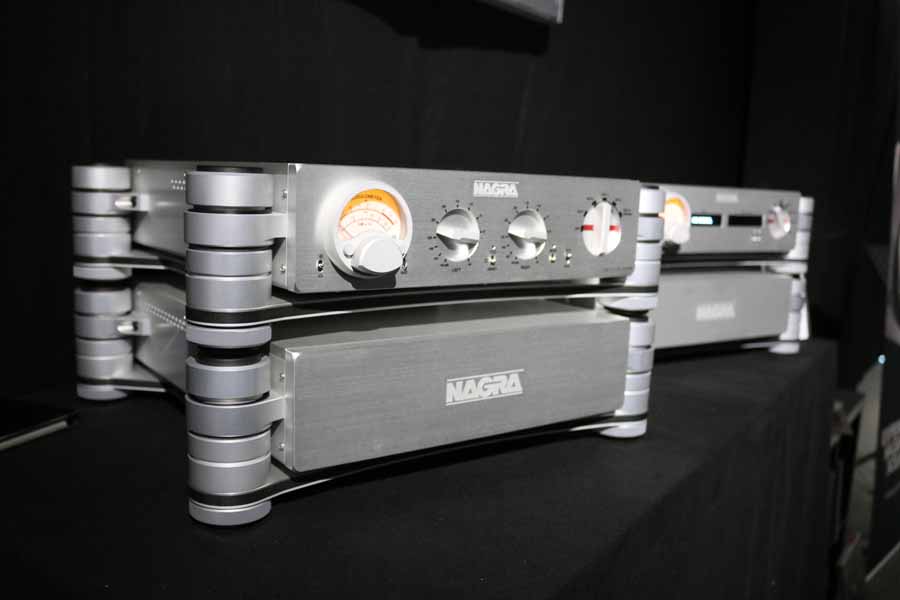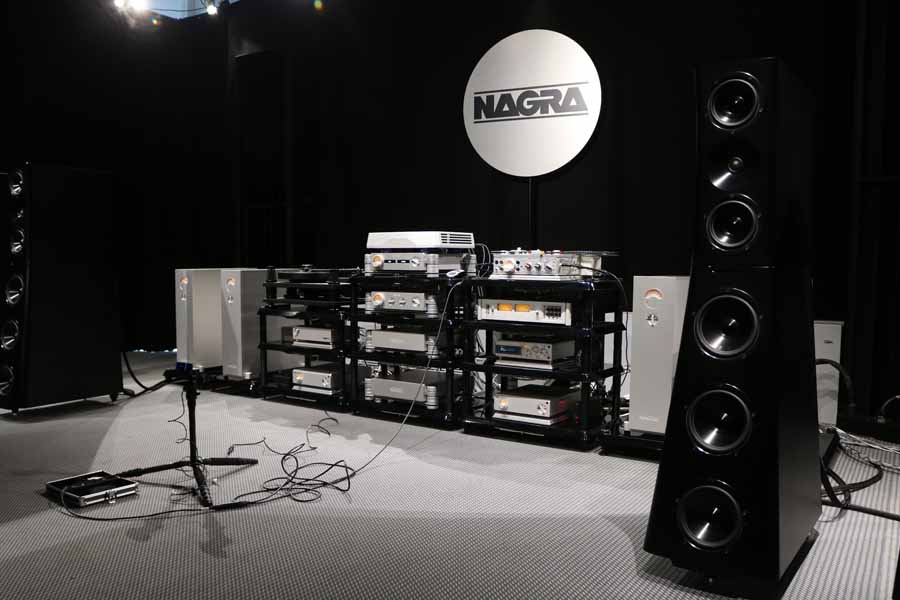 And so now we are on our final push and enter the final hall of the show which is a mixture of static stands and listening booths/pods.
Yahorng
This is a new brand on me but one that looks like it knows what it's doing with a direct drive version of their turntable with a real wood cabinet and a belt-drive version with an MDF cabinet and wood veneer.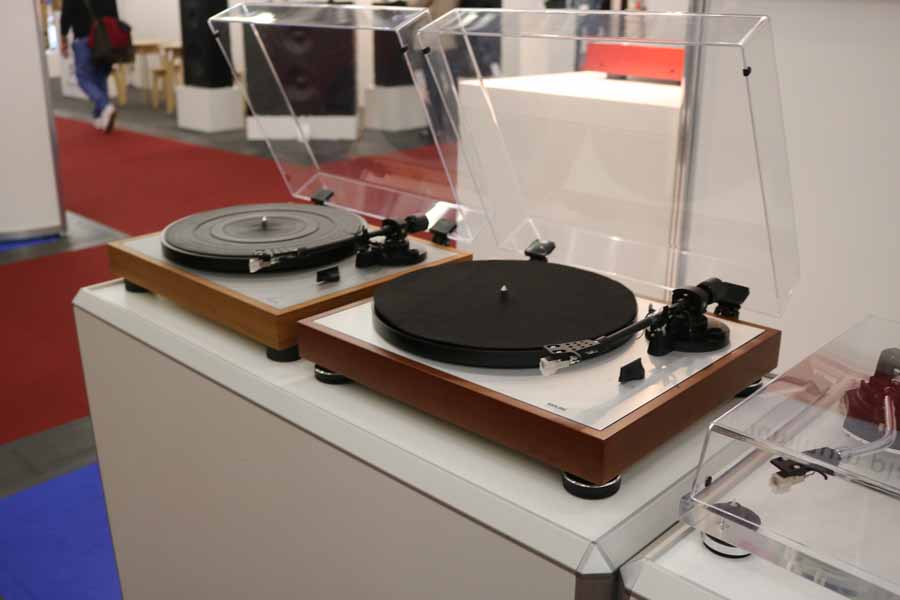 Aemila Audio Project
Aemilia Audio Project is an Italian company that make a range of products and a modular turntable system. This is the Quattro which can facilitate up to four tonearms, uses a magnetic levitation spindle system, has a separate synchronous motor with servo control unit, has a solid 20mm thick aluminium frame and comes with a 5kg platter. Price looks a very reasonable €3590.
HiDiamond
Another Italian brand is HiDiamond that make cables and this power distributor of which they say "Among the most salient features, the HDX3 uses an exclusive JAPAN construction filter, an ammeter voltmeter. Beyond the filter, the real novelty is represented by an oscilloscope that monitors the sinusoid of the output wave to guarantee maximum cleaning of the output signal, moreover HDX3 is provided with a remote control for switching on / off the device."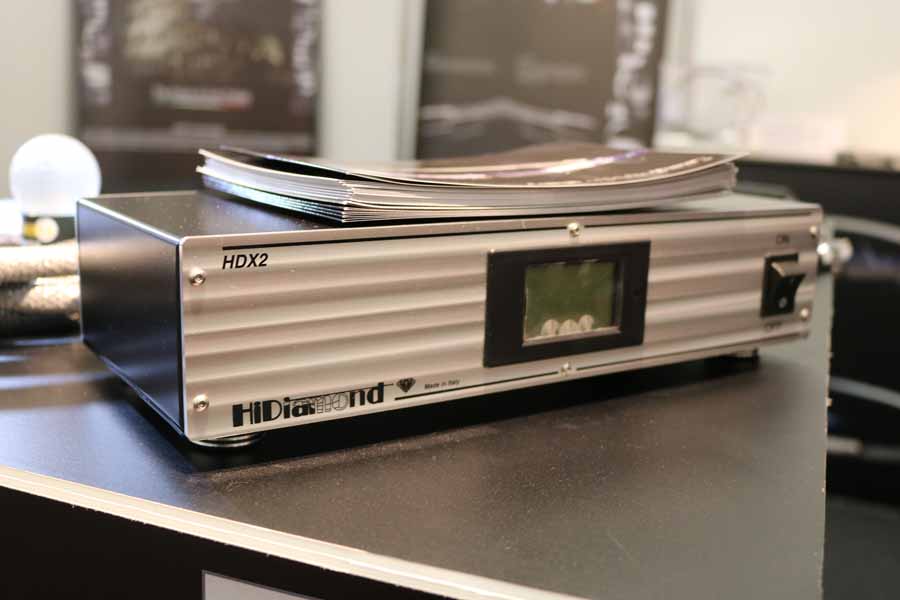 Triangle Art and Muraudio
Wowsers, this was some room. Triangle Art were showing off their beautifully finished electronics including the Ultimate TA-350M tube amps.  These amps use eight KT88 output tubes, three 6SN7 driver tubes and one 6SL7 rectifier tube (per channel) under Class A push-pull triode mode, the TA-350 is capable to deliver 350 watts of power. The power and output transformers are custom wound in the USA and each of the output and power transformer is potted with epoxy to further eliminate noise and vibration and with better heat dissipation. Biasing for the output tubes can be done using the bias trimmers and measuring points, all easily accessed from the top of the amplifier. The big turntable on the right is the Triangle Art Master Reference that uses a double solid 80mm platter.  Construction.
The smaller Hathor turntable has the same design philosophy of its big brother with massive weight.  It comes with a hefty solid composite alloy 1" Plinth thick and solid composite alloy 1" platter. Hathor comes with a Jelco TS-350L 12" tone arm pre-install for a customer just want to plug and play. The bearing is made out of aluminium and aluminium shaft with large ground radius which runs on a thrust washer.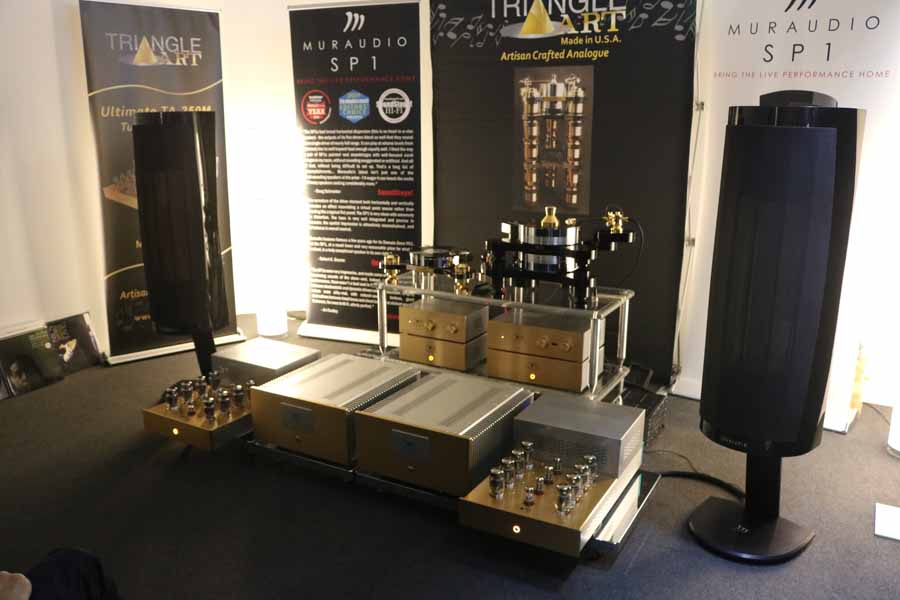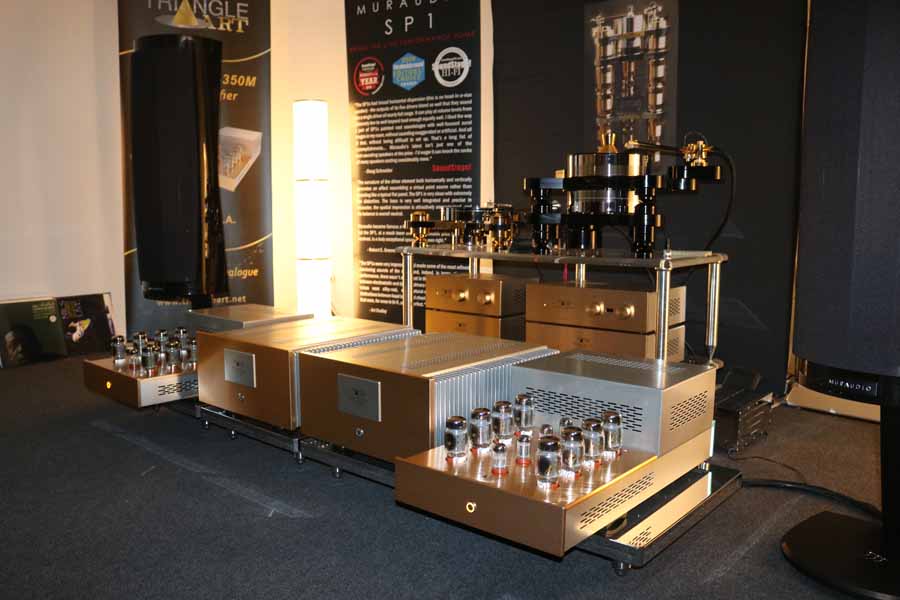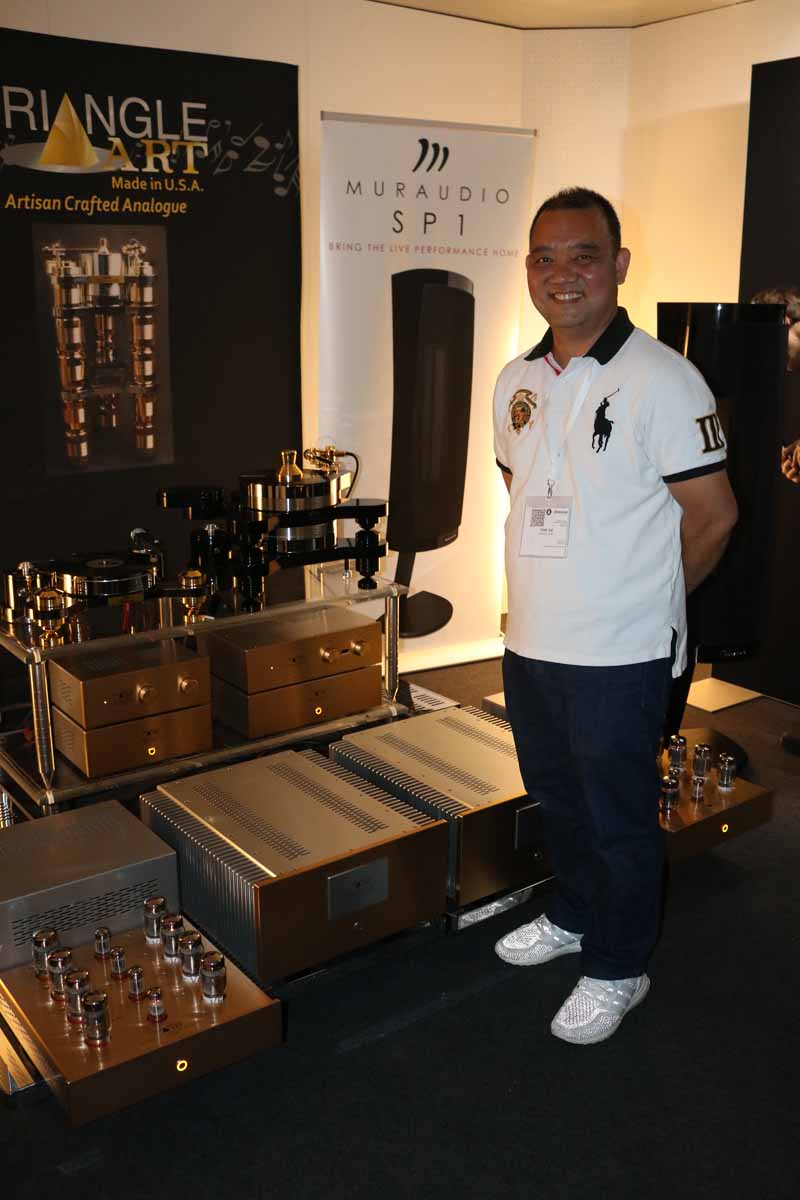 Speakers from Muraudio were the SP1 which is an electrostatic design with each speaker having a continuous curve ESL panel with four six-inch cone drivers.
Troy Audio
Troy Audio are an American brand out of Houston, Texas and were showing off their Helena MKII loudspeakers. It's a two-box system per side that is available in a range of natural veneers or special order RAL colours. Driver compliment is a 16" woofer, 16" midrange driver with Alnico magnet and high-frequency compression driver with a custom horn in a coaxial configuration. Overall sensitivity is over 100dB. Price is around the $100k ballpark.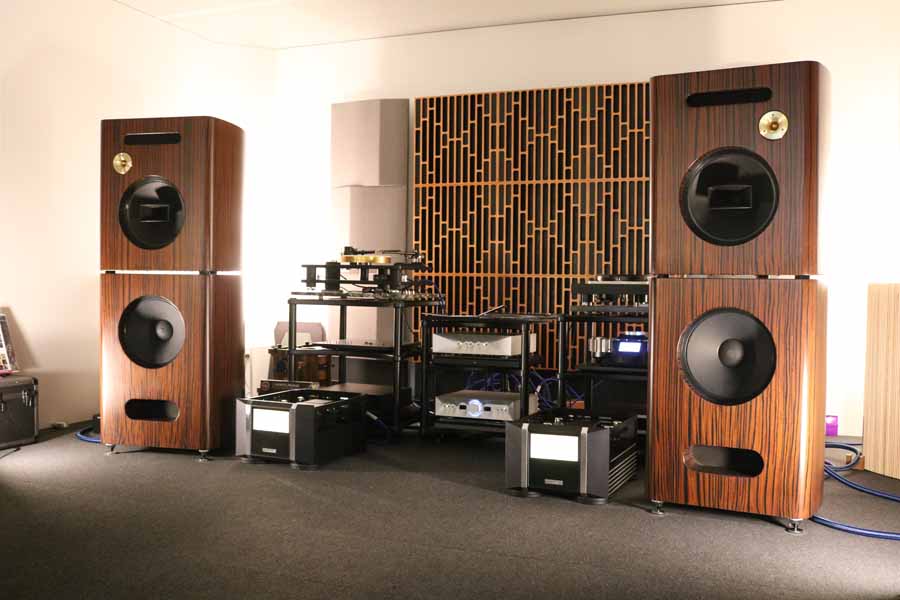 ESD Acoustics
How ESD get the big Dragon system into the booth I will never know but it certainly was impressive. The Dragon system is a five-way design with: Subwoofer S20 Driver+E20 Horn, Woofer S100 Driver+E100 Horn, Mid-range S500 Driver+E500 Horn, Tweeter S2000 Driver, Super Tweeter S8000 Driver, Field Coil Power Supply D08C-1B, and the Opera Frame. The system comes with all its own crossovers and electronics and if you need to ask the price you can't afford it.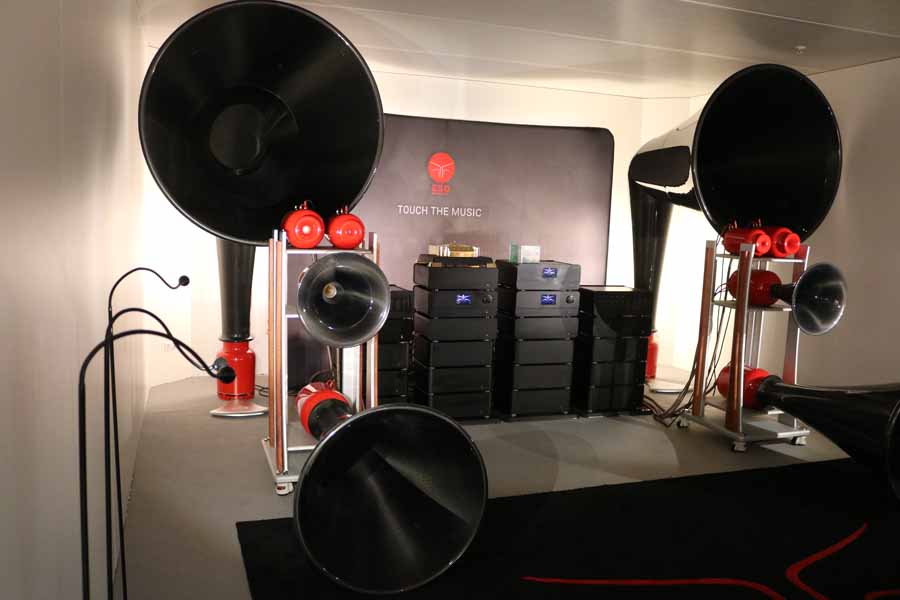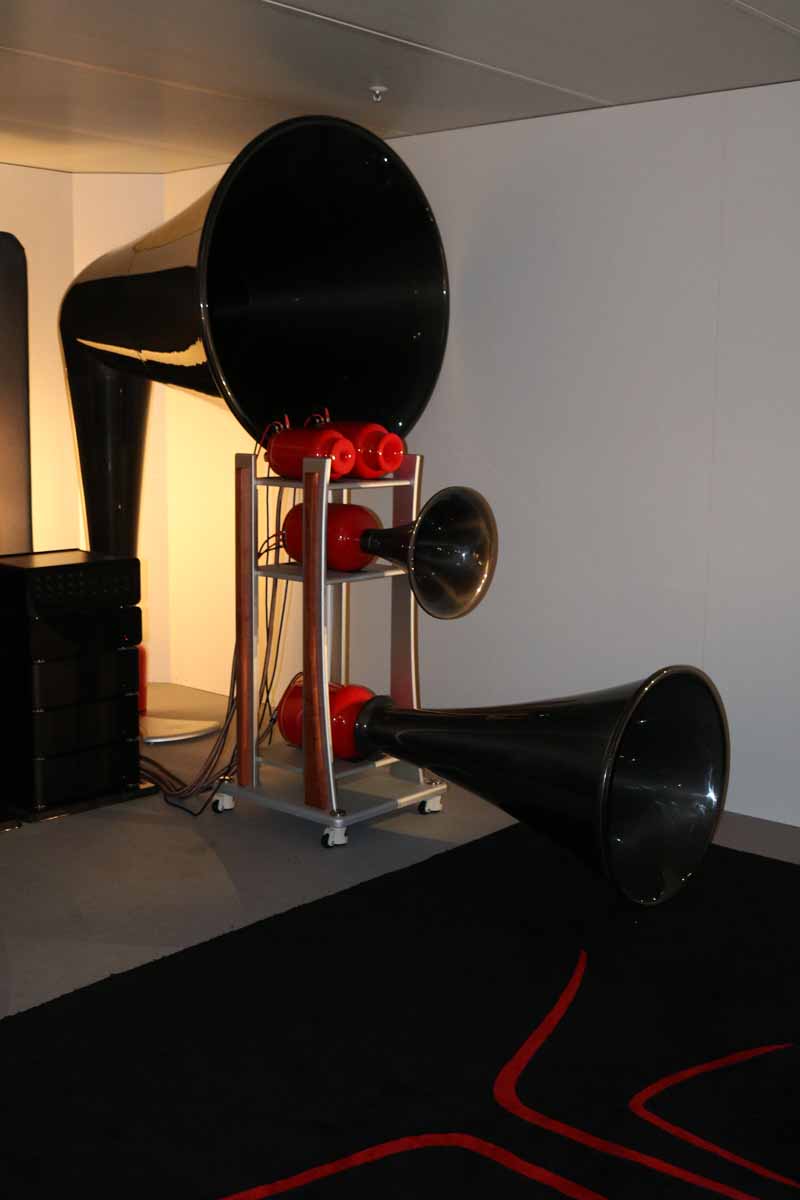 However, ESD now make a range of loudspeakers that are somewhat more affordable and in the second of their booths they had playing the Phoenix system, which again is a five-way design with dedicated electronics and crossovers. "Phoenix inherits all the essence of our design philosophy say ESD" with field coil, beryllium diaphragms and horns. Its bass comes from 12″Titanium sandwich cone units that are powered by field coil circuits weighing 70 kilograms each. Driver compliment is SW-1 Subwoofer x3, Woofer T20 Woofer Unit, Mid-range J500 Driver+E500 Horn, Tweeter J2000 Driver, Super Tweeter J8000 Driver. In many ways I kind of enjoyed the Phoenix over and above the Dragon system, feeling that the Dragon was energizing the room just a little too much, but the Phoenix getting it just right and I stayed in this room longer than pretty much anywhere of the show…which is a good sign.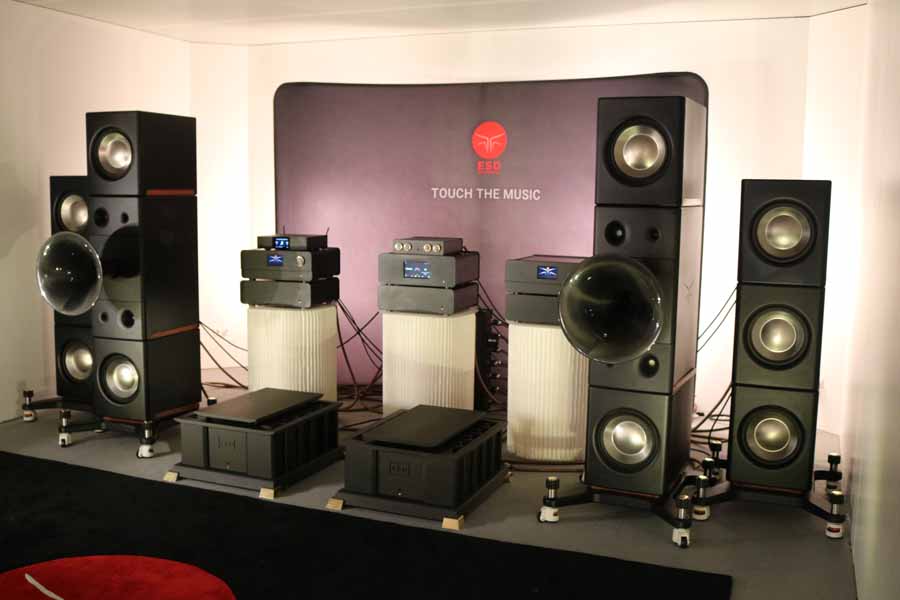 Outside the main booths were static displays of ESD's Crane and Panda systems – I'd love to hear the Cranes against our Avantgarde Duo XDs.
Stromtank
Basically, massive batteries that allow you to run your stereo not connected to the mains and eliminating all the problems associated with mains. I want one!!!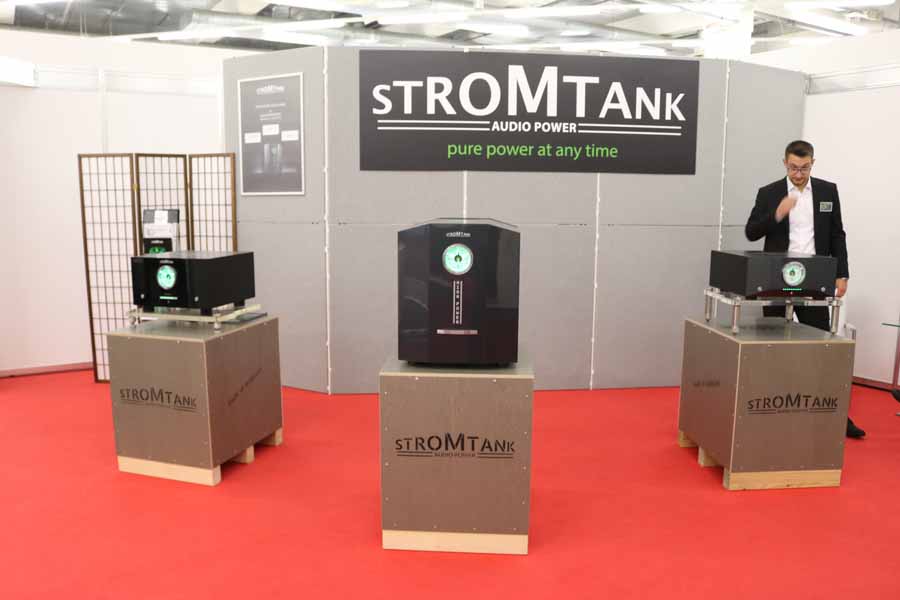 SOtM And Danish Audio Design
Danish Audio Design International made its Show debut at this year's Munich High End  and whilst they have never shown in Europe, they have been seen at a couple of major shows in China in 2018.  Playing in the room was be the Brand-new Rose Integrated Amplifier and the new Sapphire Loud speakers.
Rose offers up 2 x 220 into 8ohms and double that into 4ohms and is a Class A/B design. The Sapphire speakers look very impressive, go down to a claimed 16Hz and use a Mundorf ribbon tweeter.
I enjoyed this room and stayed a good while.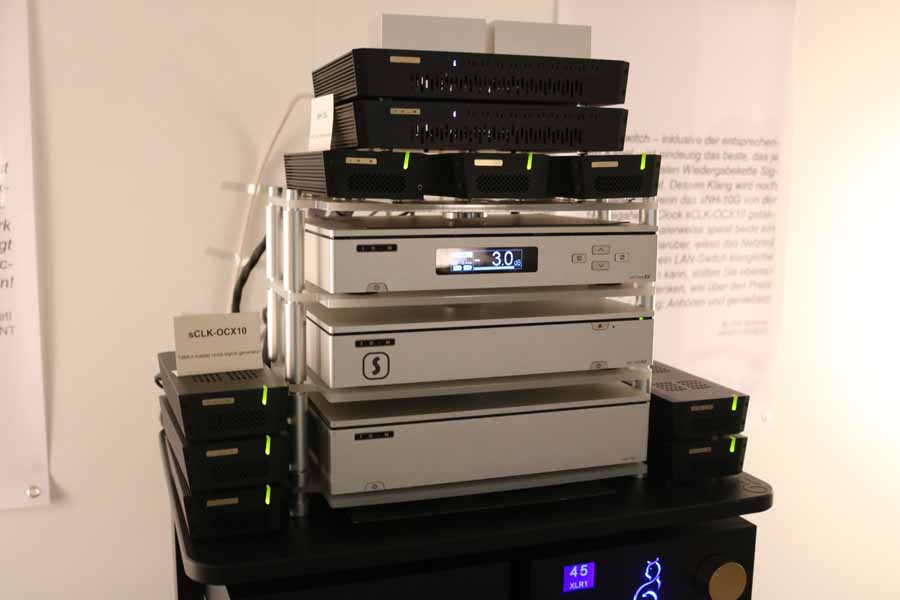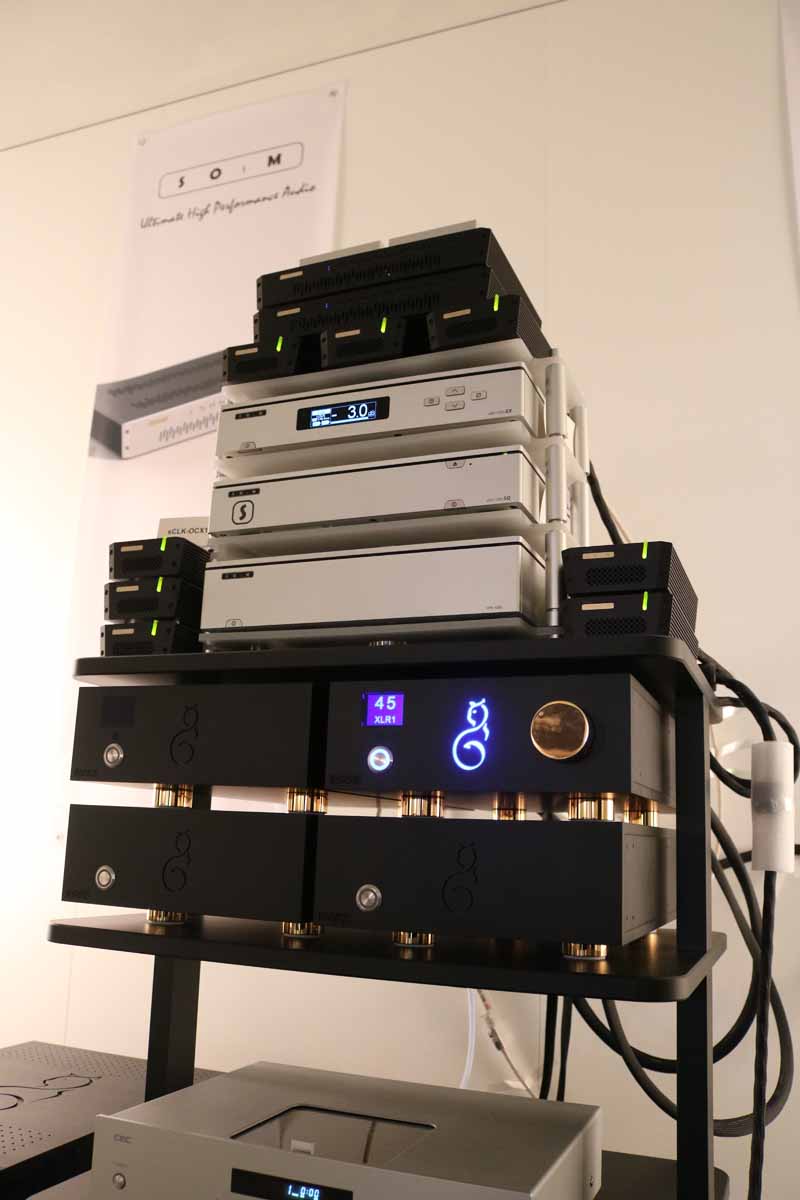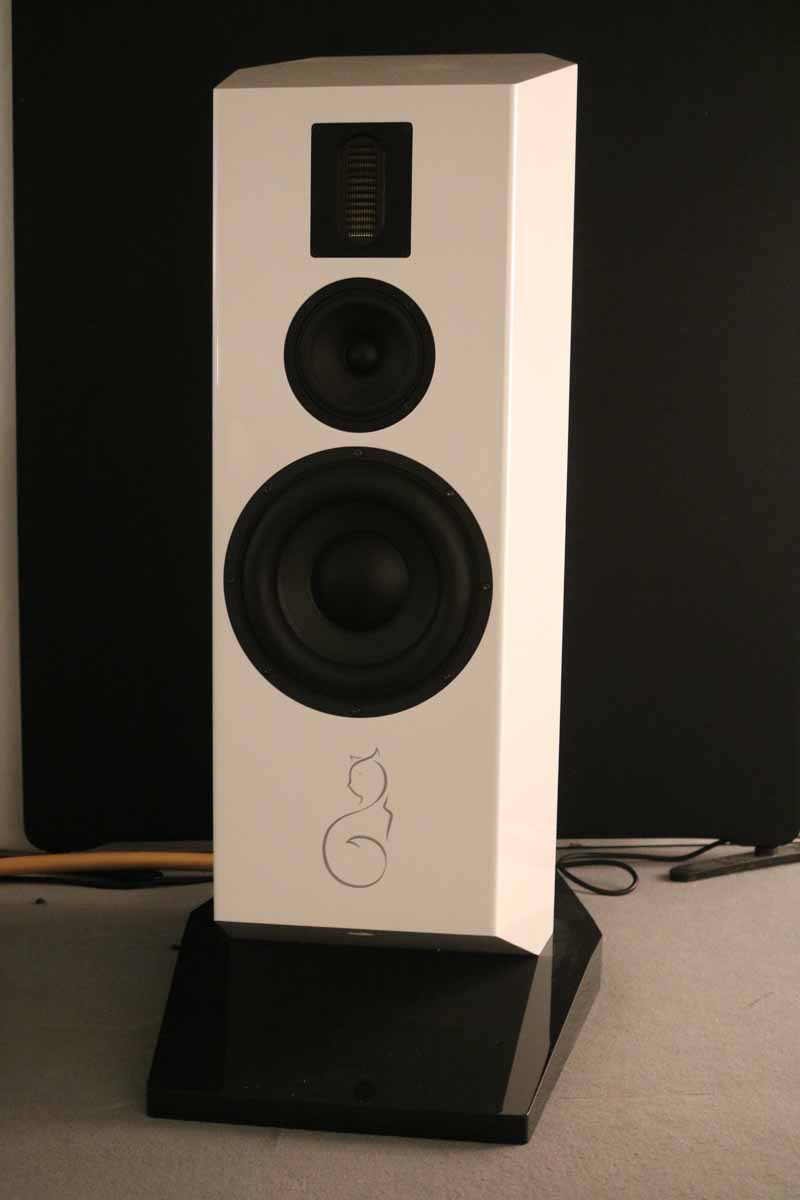 Haniwa Audio
Haniwa offers a system right from front end to speakers and I was blown away at the depth these little wide-band speakers went to, asking the chap in the room where the sub was. There was none!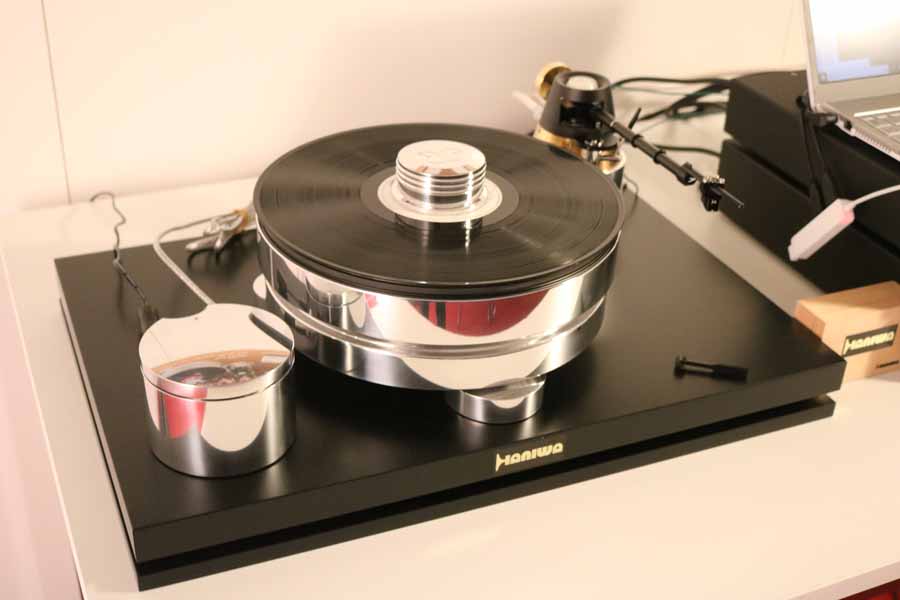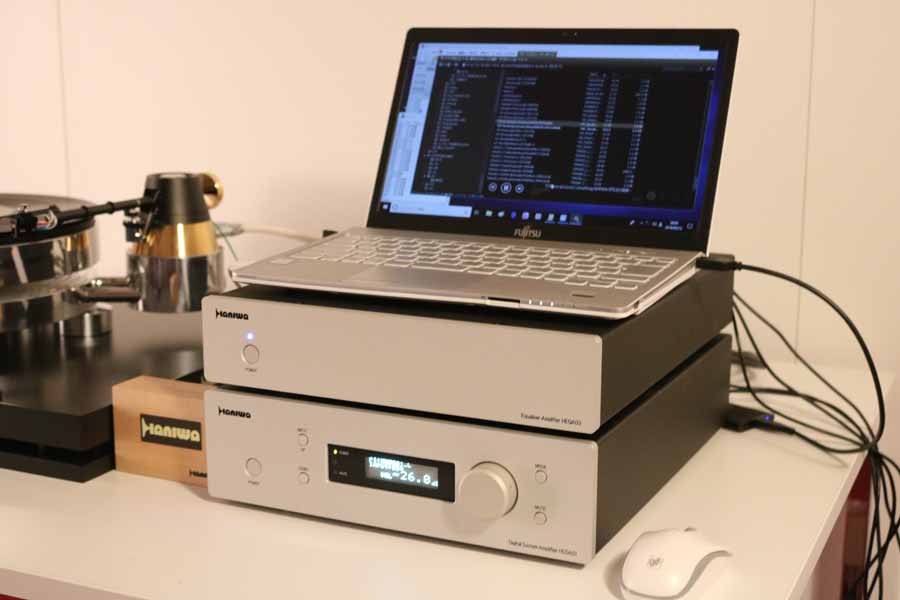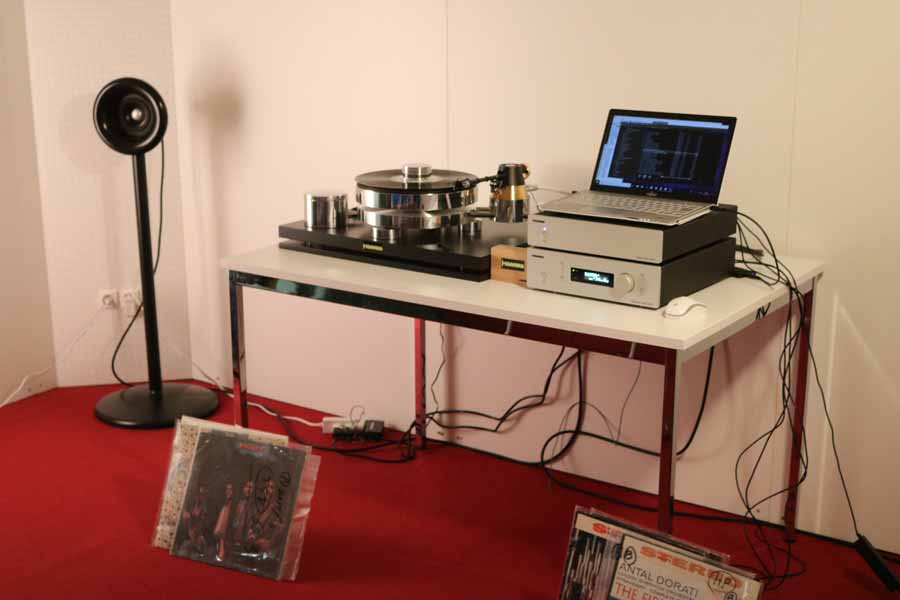 Thoress, Acoustic Manufacture, Ictra Design, Tedeska, una Cables and Merrill-Williams Audio
We sat in this room for a good while and really enjoyed the Gentle Giant record that was played, the system allowing all the intricacies of the music to shine out. Add to this the fact that I think the Thoress is some of the best looking audio equipment out there and you are on to a winner.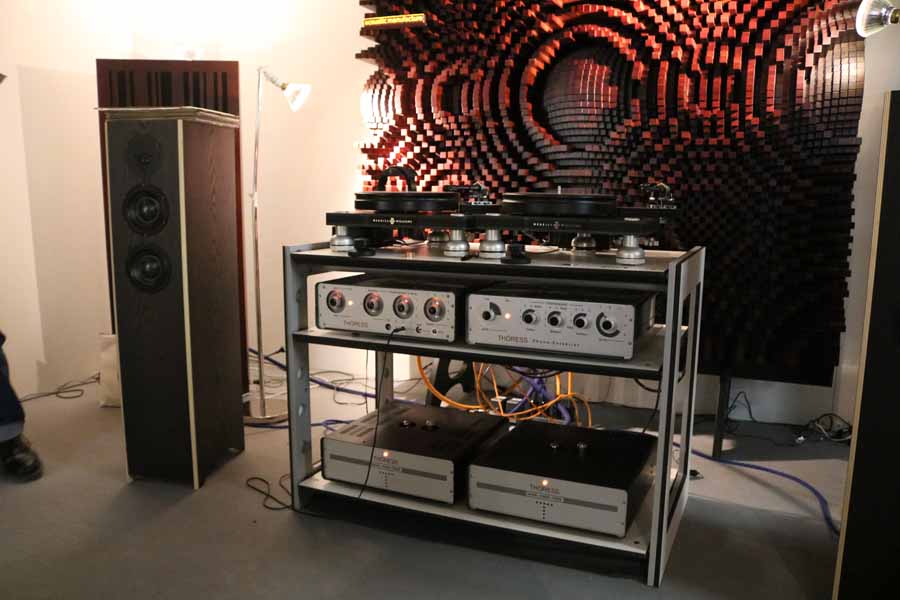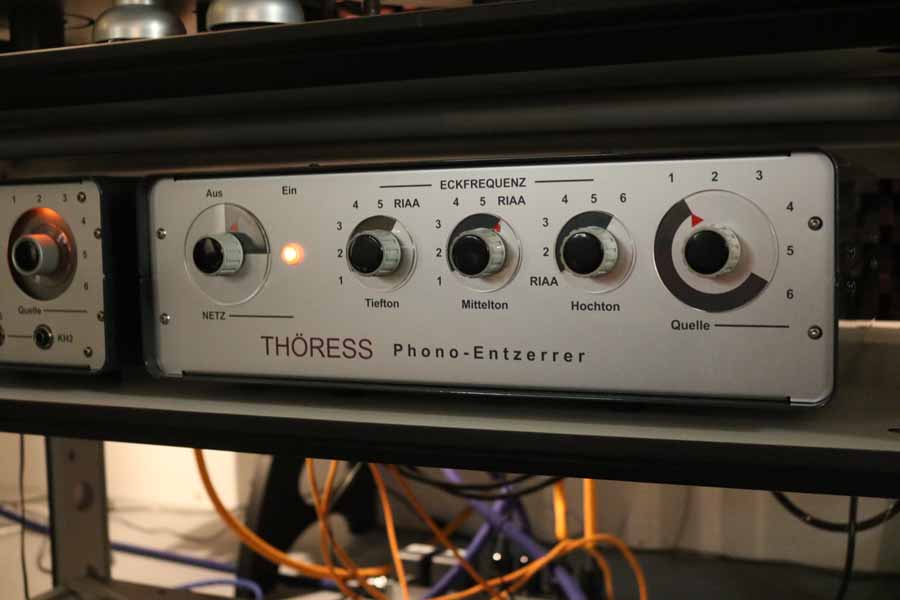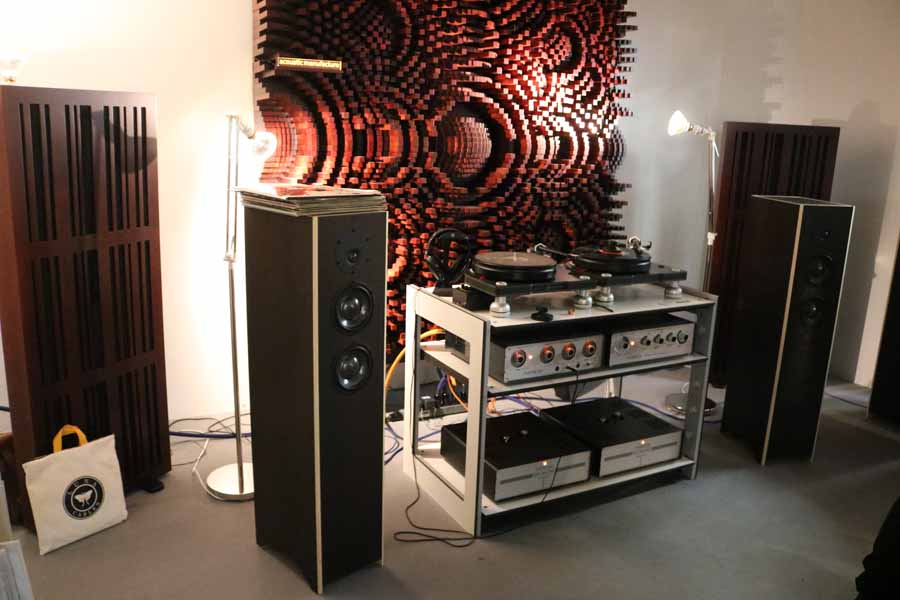 Turntables were by Merrill-Williams in the shape of the R.E.A.L 101.3.  "The most dramatic improvement in turntable design in 30 years!" claim the company adding "The patented R.ubber E.lastomer A.coustic L.aminate controls self-generation and external energies to a degree never before accomplished". Price is around $9000. Cartridge was by Tedeska and the whole made a very nice noise!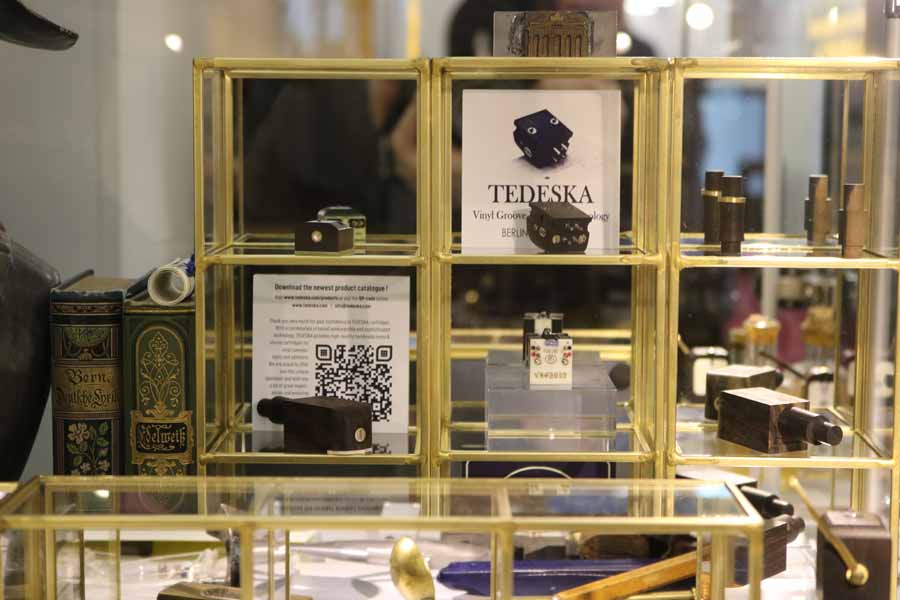 Roksan and Monitor Audio
This was making nice noises in my opinion. We have from Roksan their Xerxes 20 Plus turntable fitted with a SARA tonearm and Shiraz cartridge. There's a Caspain VSC2, blak CD player and blak integrated amplifier. I remember a few years ago when we visited Roksan in London and the then owner of the company being very excited about the new blak range of products and so very good to see them out there in the wild and ready for people to buy.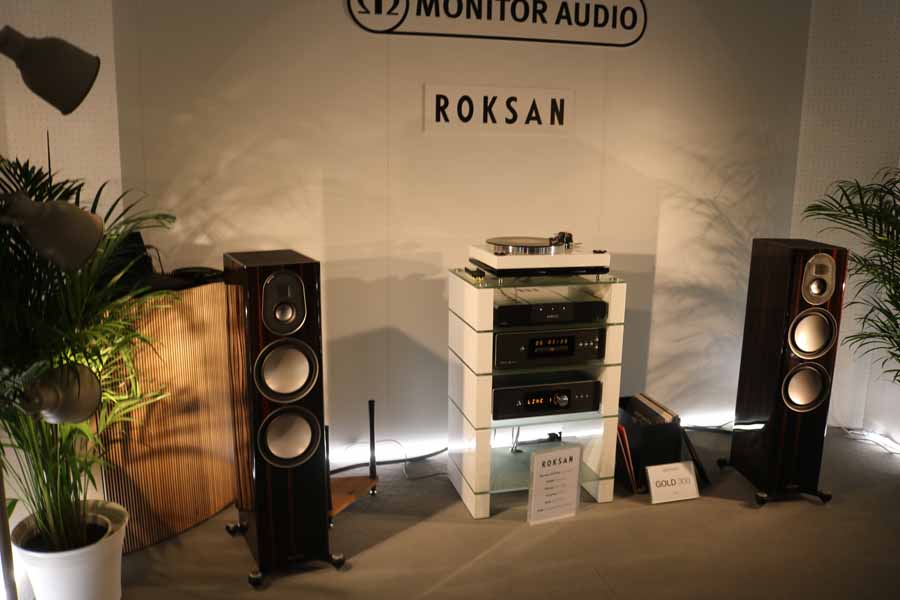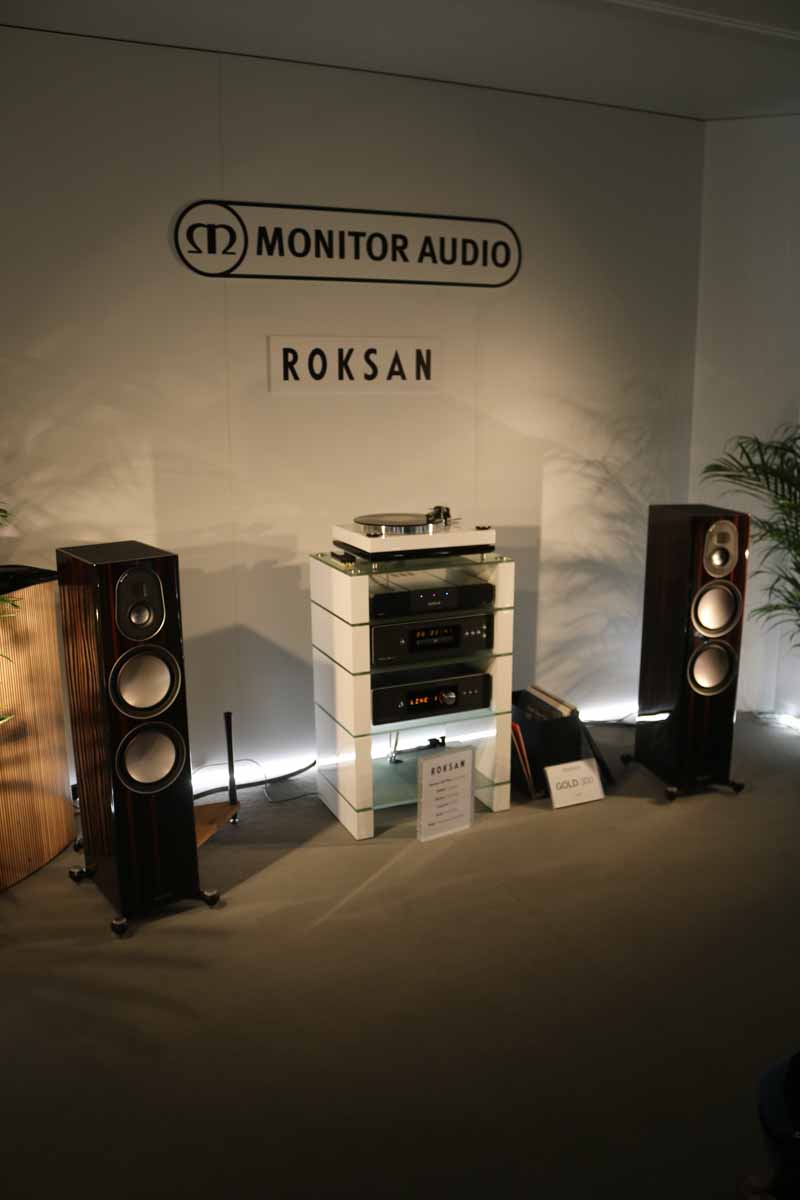 Speakers were the €5700 Monitor Audio Gold 300s, the top of the company's Gold range of speakers. It's a pretty large cabinet housing a 2½" (64 mm) C-CAM mid-range driver with a MPD high-frequency transducer above and a pair of 8″ (203 mm) RDT II bass drivers below, in a true three-way arrangement. It has two rear firing ports and goes as low as 30Hz.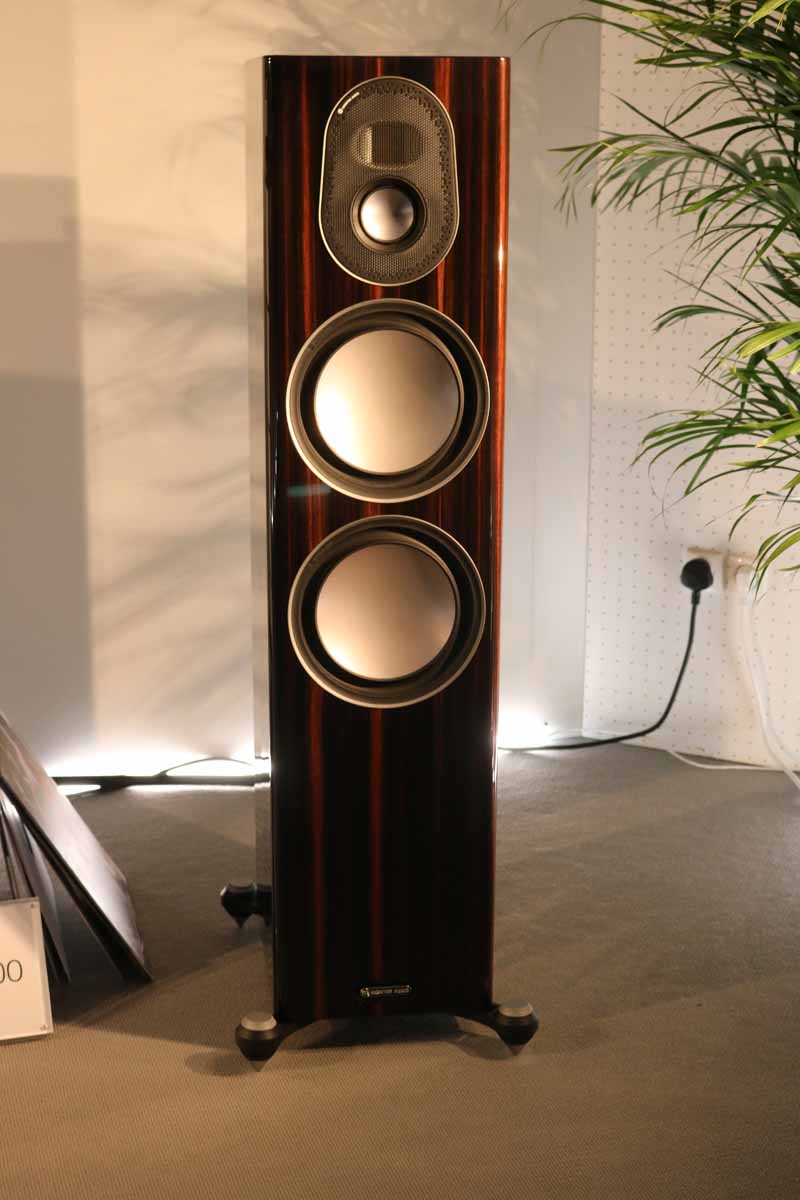 Neat Acoustics
A static stand looking good for this well-loved British brand.
Thorens
In the run up to High End Munich the Hifi world and the Facebook Reel2reel Tape group on Facebook I run were all atwitter about this new playback only machine from the iconic Swiss manufacturer. Now, unless you have had your head in the sand for the last couple of years, reel to reel is making something of a comeback in audiophile circles. The TM 1600 reel to reel comes in a plinth very similar to that of new TD 1600 series record players (see below) in black high gloss or walnut high gloss. It's designed as playback device for half-track quarter inch tape. It features a tape drive from Ballfinger. TM 1600 handles reels up to 10.5" with 19 and 38 cm/s. It offers CCIR equalisation for European recordings and NAB for America and Asia and both can be selected easily. There will be 100 produced initially and they will be available in the Summer for a euro less than €12000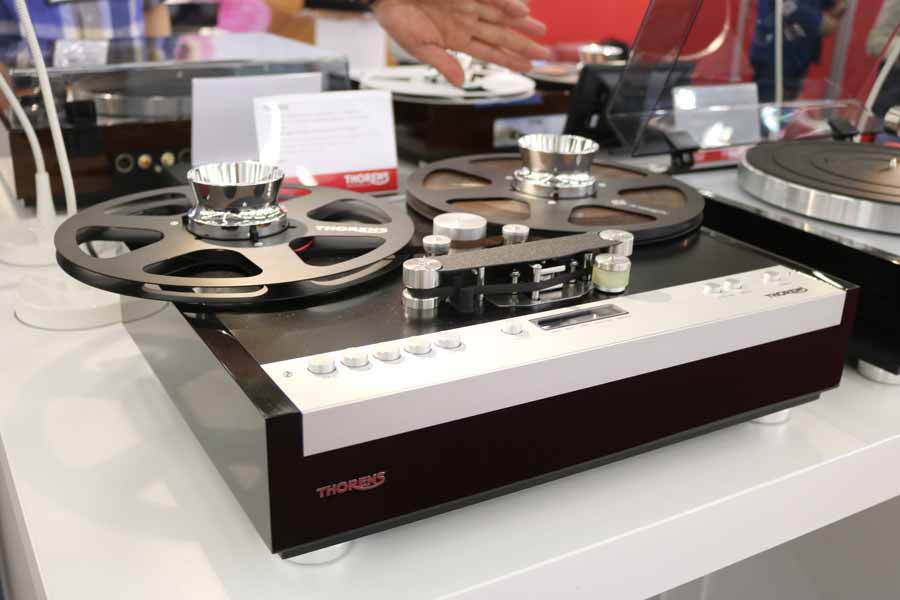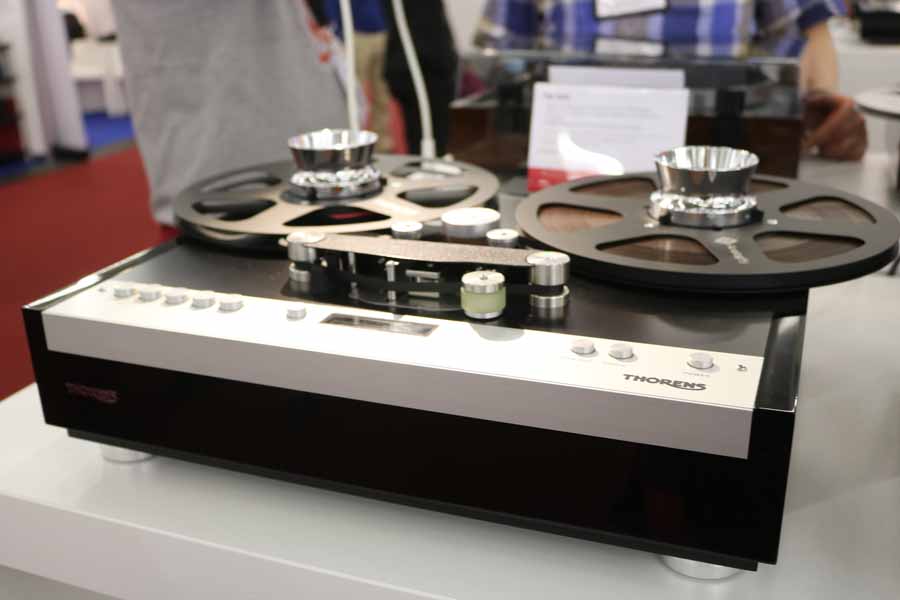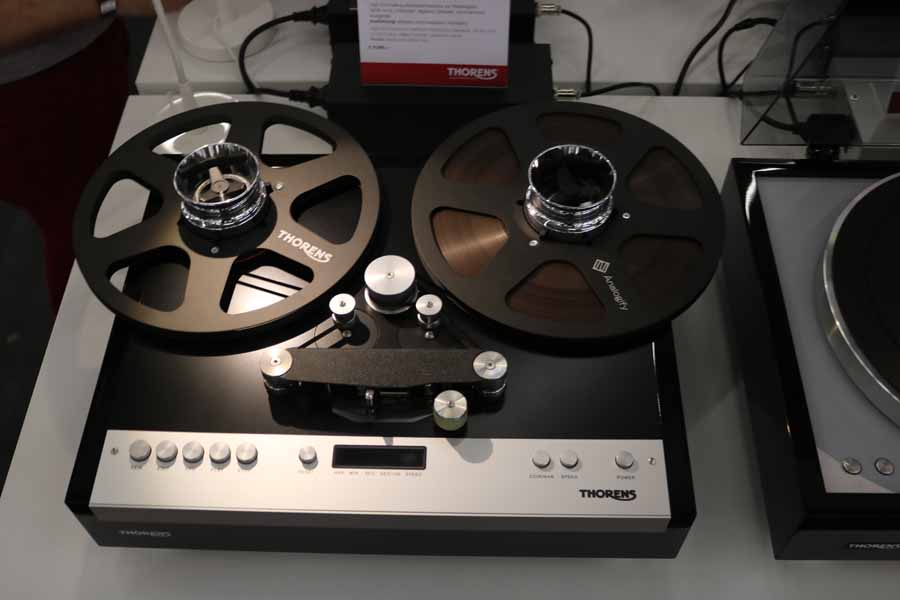 As well as the reel to reel player they also had the TD 402 DD direct drive turntable, their first DD for more than 30 years. The TD 402 DD comes with auto shut off function and with pre-installed AT 95VM E cartridge by Audio Technica. Price is €799 and it will be available in August. Thorens also showed off their TD 1600 and TD 1601 turntables which Thorens say are modern incarnations of the classic TD 160. Both use suspension and damping by conical springs for decoupling from installation site with Thorens saying that they "fill the gap between the tradition that made the old turntables famous and 21st Century technology".
Edwards Audio
Lots of very well priced turntables on show from UK brand Edwards Audio.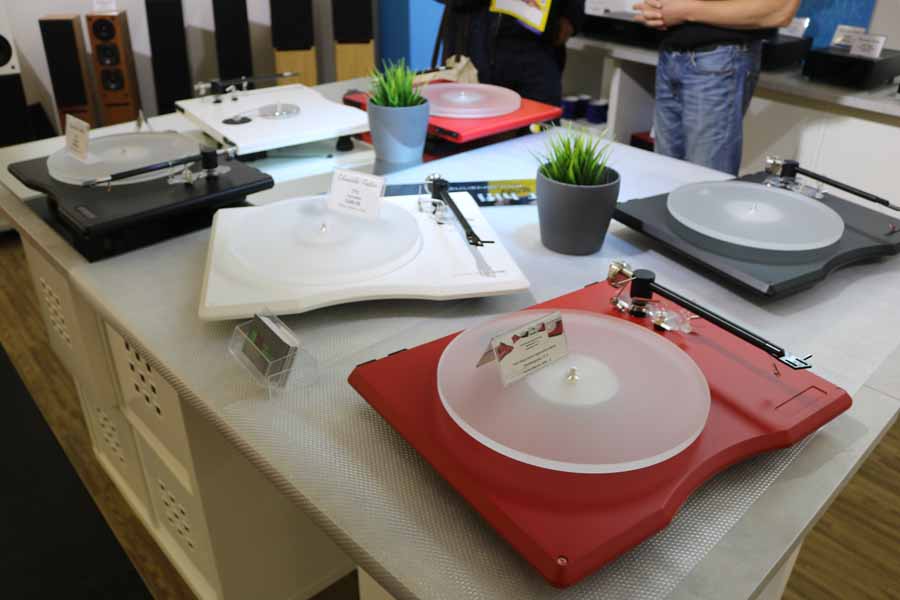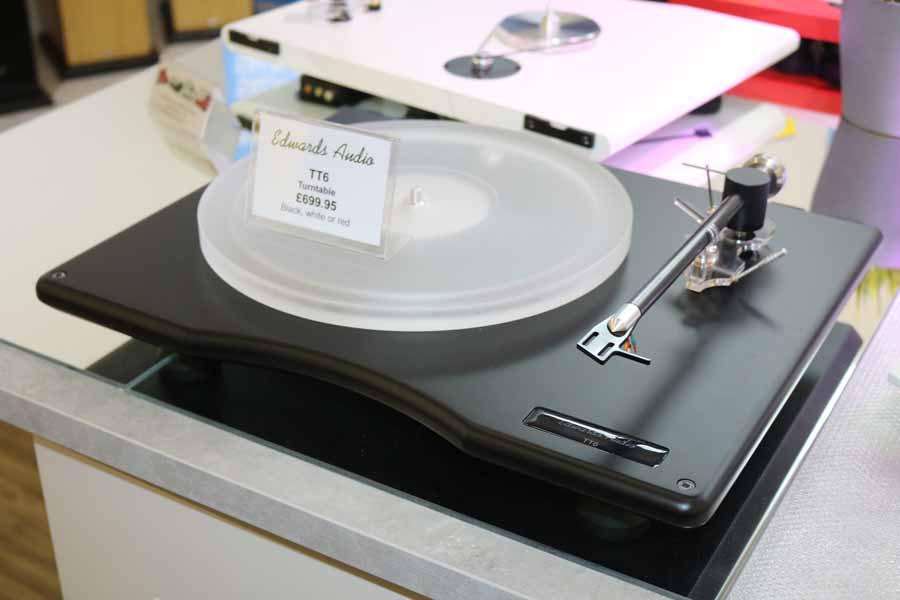 Soulines
Soulines make some great looking and great sounding turntables – we reviewed their Kubrick DCX a few years ago (read it here) and for High End Munich this year they had all of their new products, including the U-base an aluminium made universal equipment platform. The E-base – Acrylic platform, tailor made for their Elgar DCX turntable model, tt clamp and the Loop  MM/MC tube phono pre-amplifier. Great to finally meet Igor Gligorov who runs the company.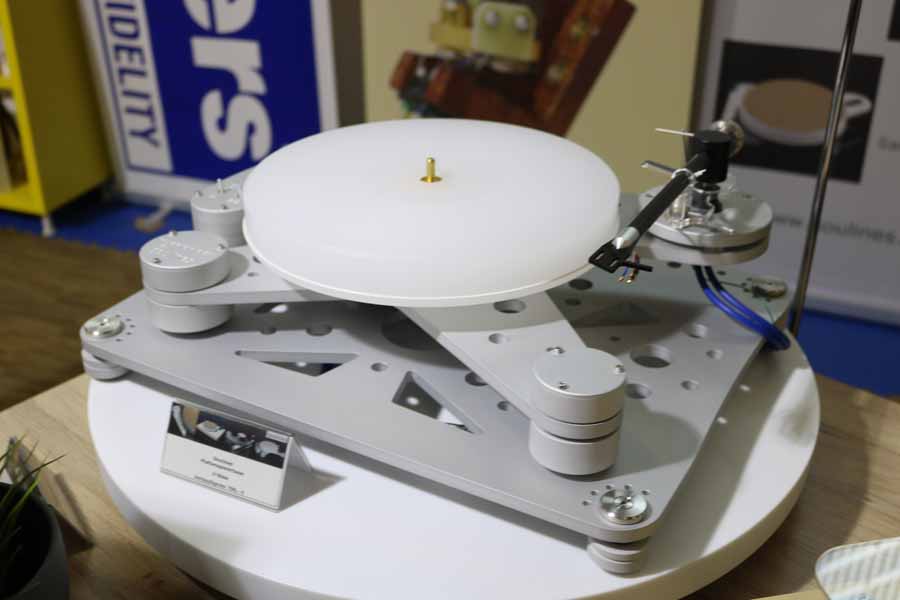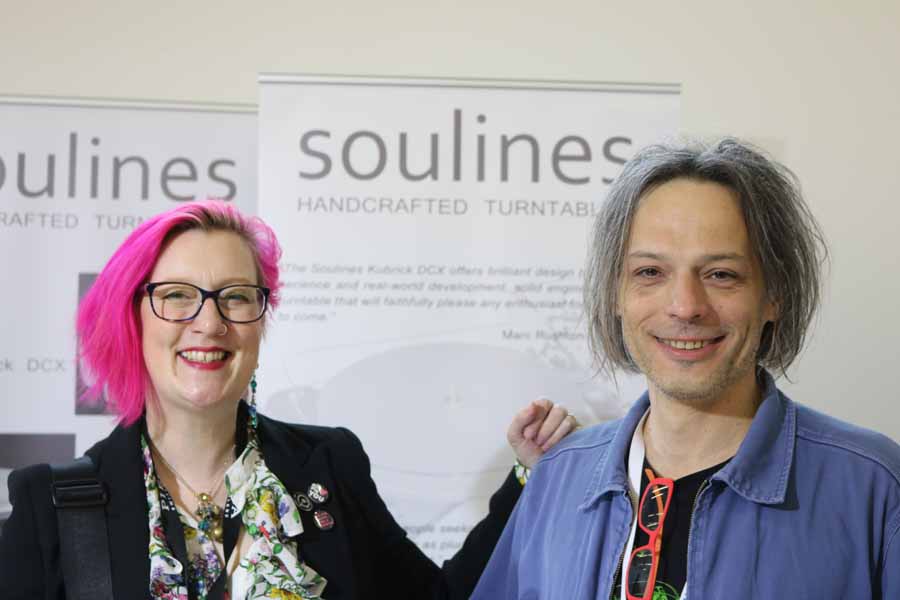 Funk Firm
Funk introduced a new box at Munich called the MFD-2HD. We'll bring you more news about it when we receive it.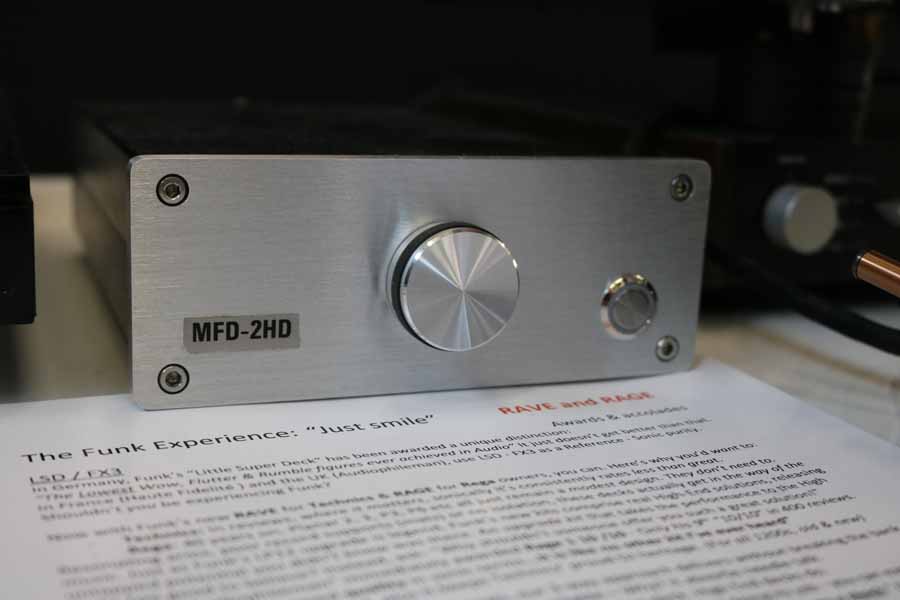 CanEver Audio / ZeroUno
This is a new brand to me but one that really caught my eye. The products are valve based and hand-crafted in Italy.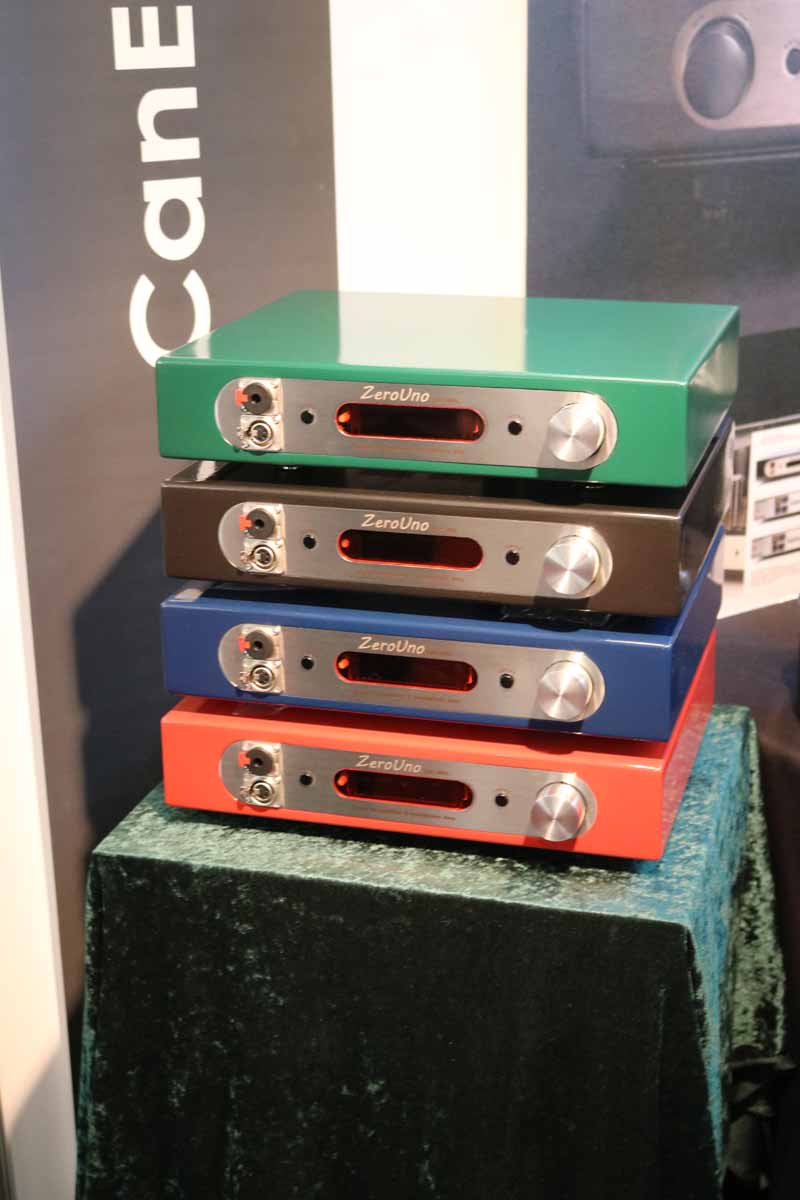 HEDD
German company HEDD make studio monitors and for Munich they introduced their HEDDphone which I managed to get a listen to. Sonically the studio heritage is immediately evident and I thought they sounded great – accurate and speedy. They use a variant of the Air Motion Transformer (AMT) which I believe to be a first in the headphone world. HEDDphone® VVT® technology (pat. pending) is a new variable diaphragm geometry that replaces the fixed geometric structure of conventional AMT tweeters.
HEDDphone ONE will be available in late Q3 2019. The price will be well below 2000€.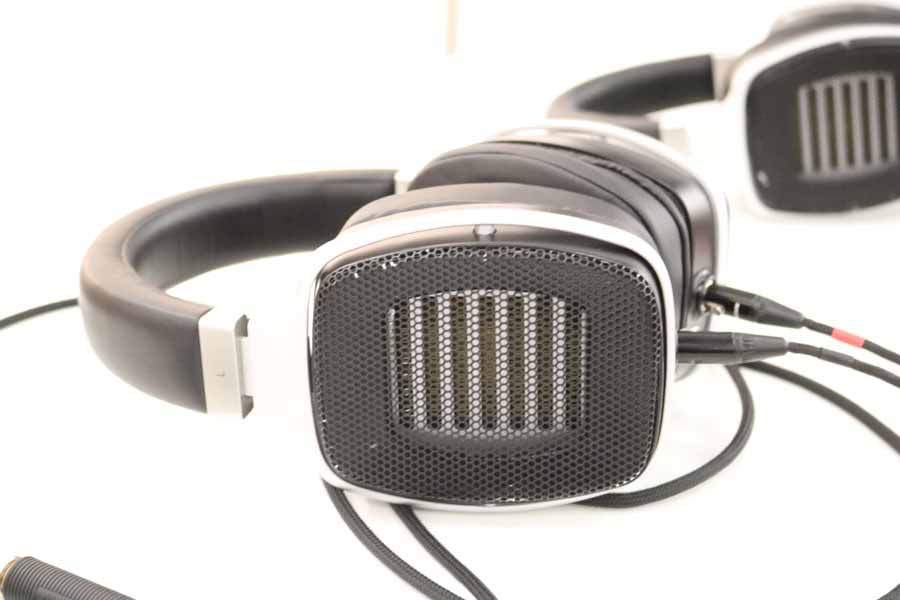 Quadraspire
We use a Qudraspire rack in our main system, and very good it is too. The British rack manufacturer had a great display at Munich High End and were keen to show off one of their X-racks in a new colour scheme. I was also lucky enough to be given a pack of their pucks which are designed to go under equipment on conventional furniture and are claimed to give you a lot of what a rack can give you but without the need to have a dedicated Hifi rack. The turntable wall supports particularly caught my eye and plans are in place to get one to Hifi Pig Towers sooner rather than later.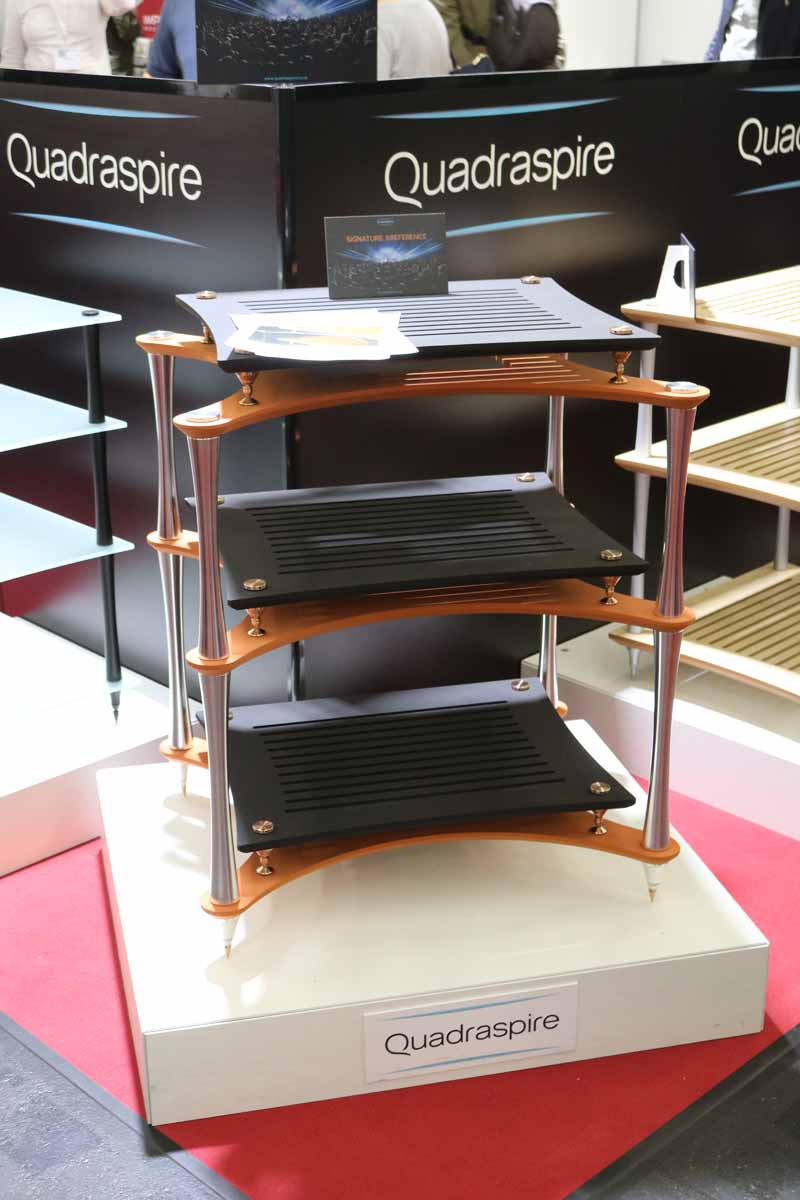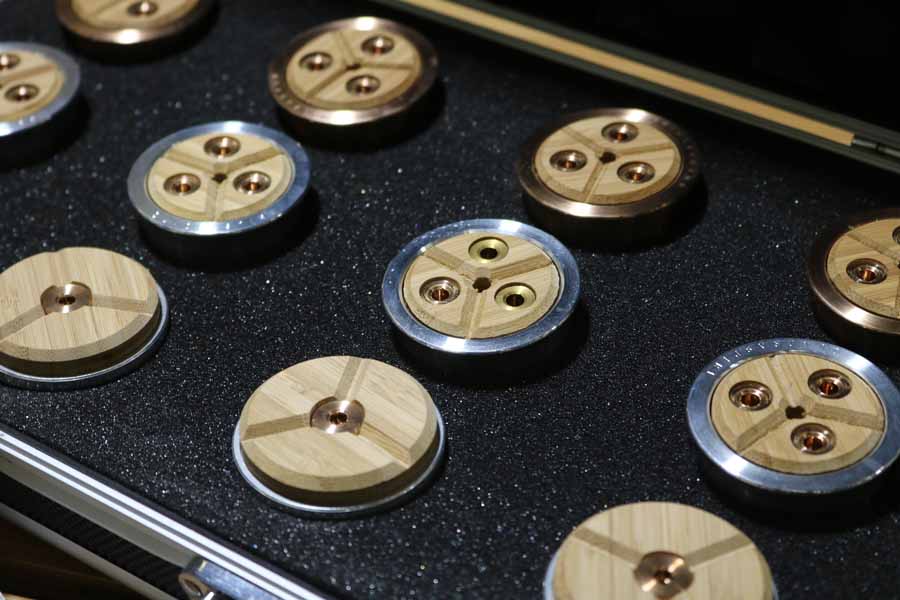 Western Electric
The Western Electric 300B is a thing of legendary status in the Hifi world and I'm saving up for a quad of them. The amp you se in this set up is the WE 91E which uses a new proprietary "Class A2 parallel feed current source topology" (patent pending), combined with toroidal output transformers, and microprocessor controlled automatic bias.It will achieve 20Watts a channel which is quite something given that only one pair of 300B tubes is used  – the norm is around 8 Watts a channel with PSE configuration doubling this.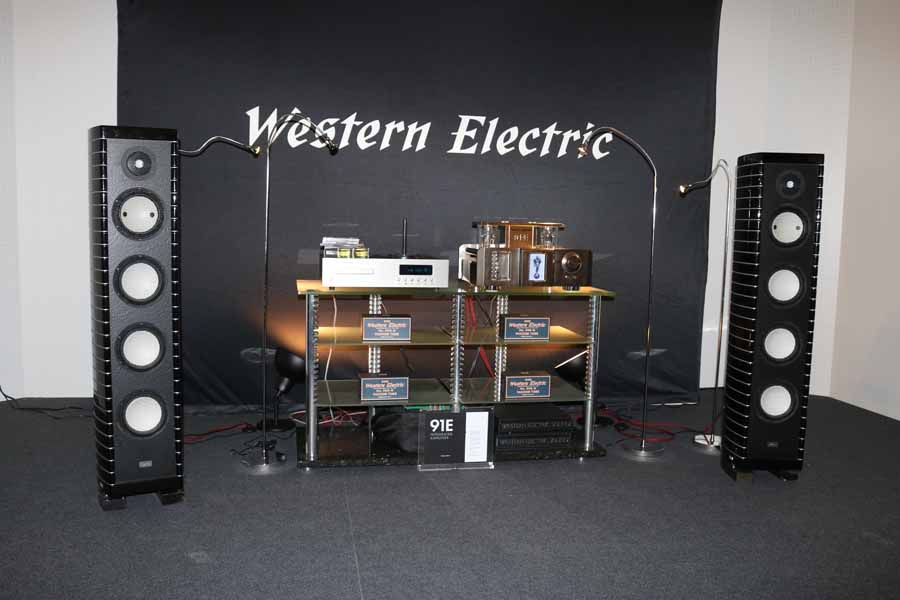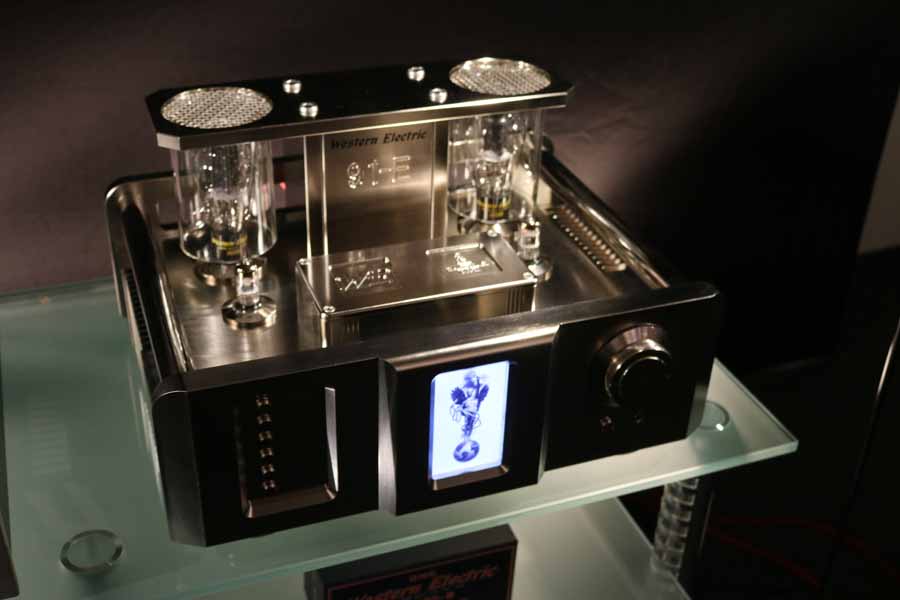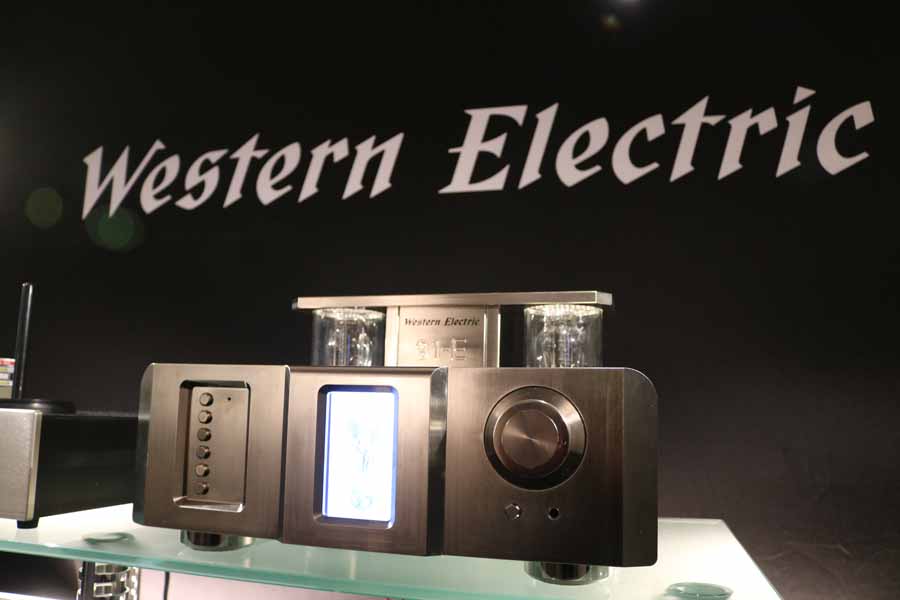 HifiMan
Headphone maker HifiMan were drawing a good crowd at the High End show.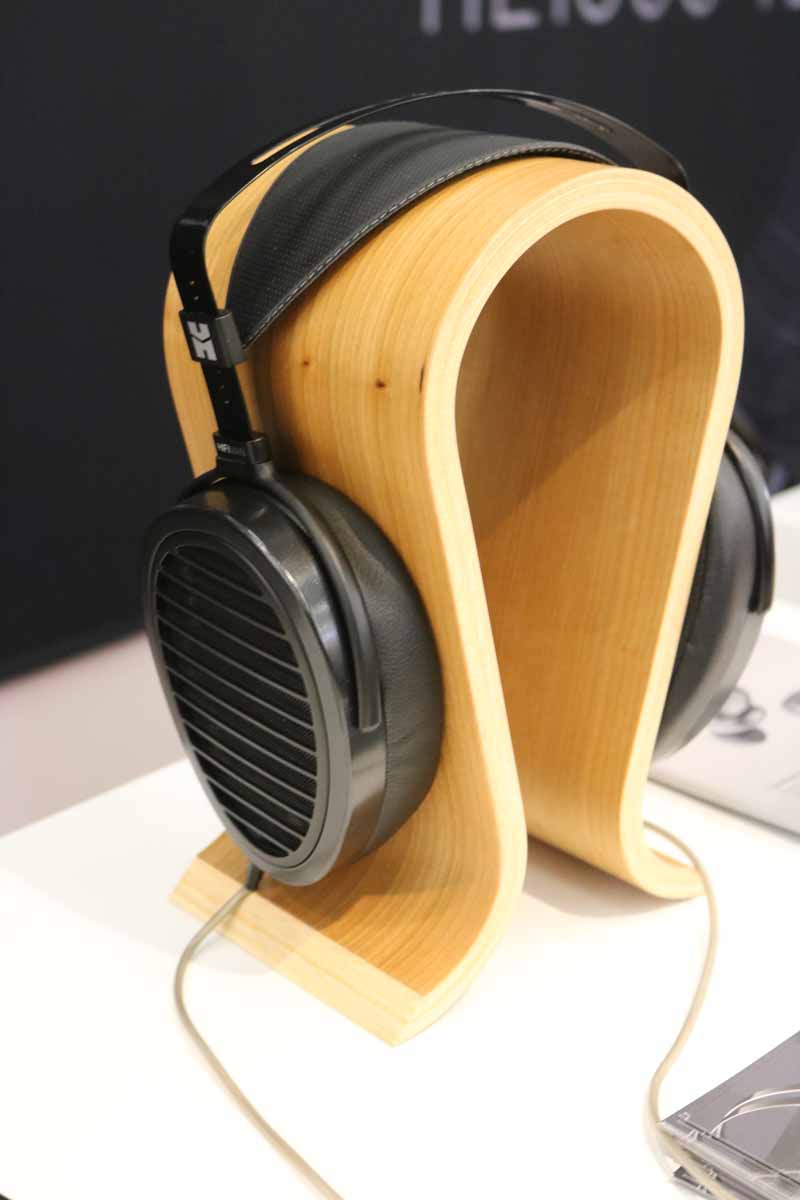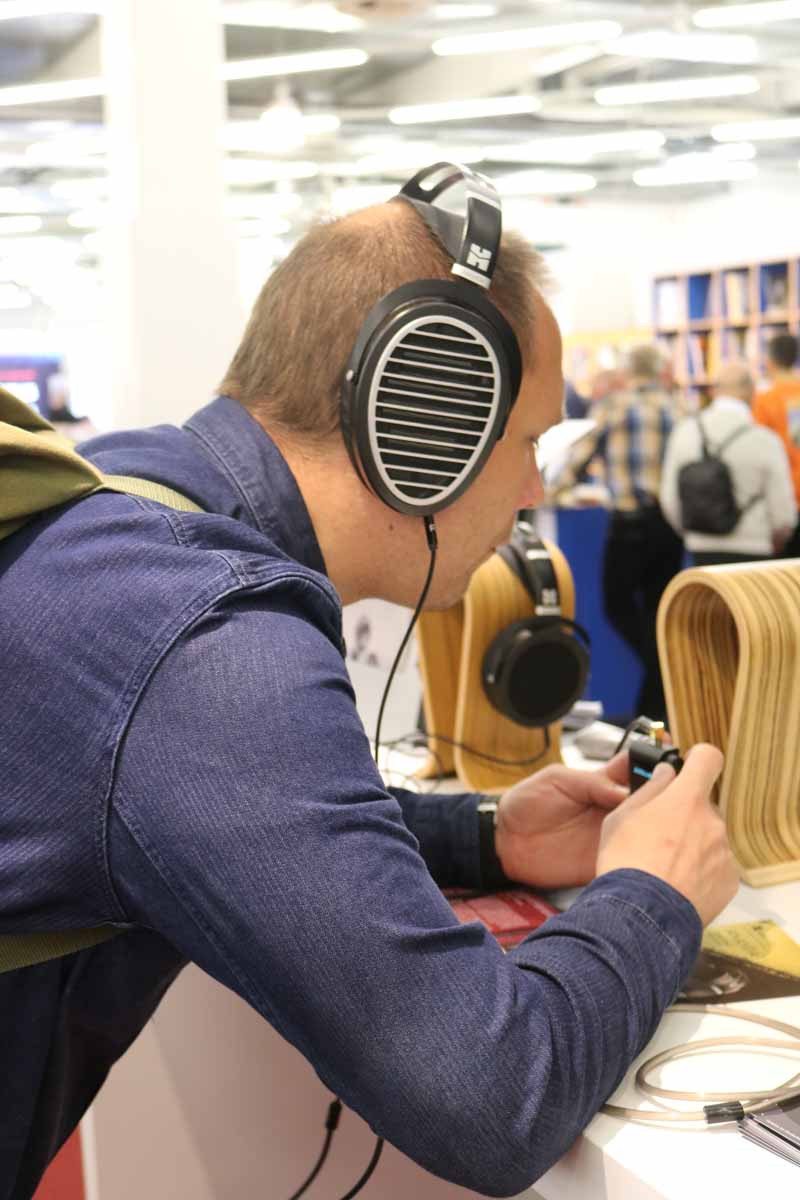 Wharfedale
To celebrate its history, Wharfedale has established the Heritage Series, recreations of famous models from its past, entirely re-engineered using contemporary techniques and materials. The latest loudspeaker to join this collection is the Linton.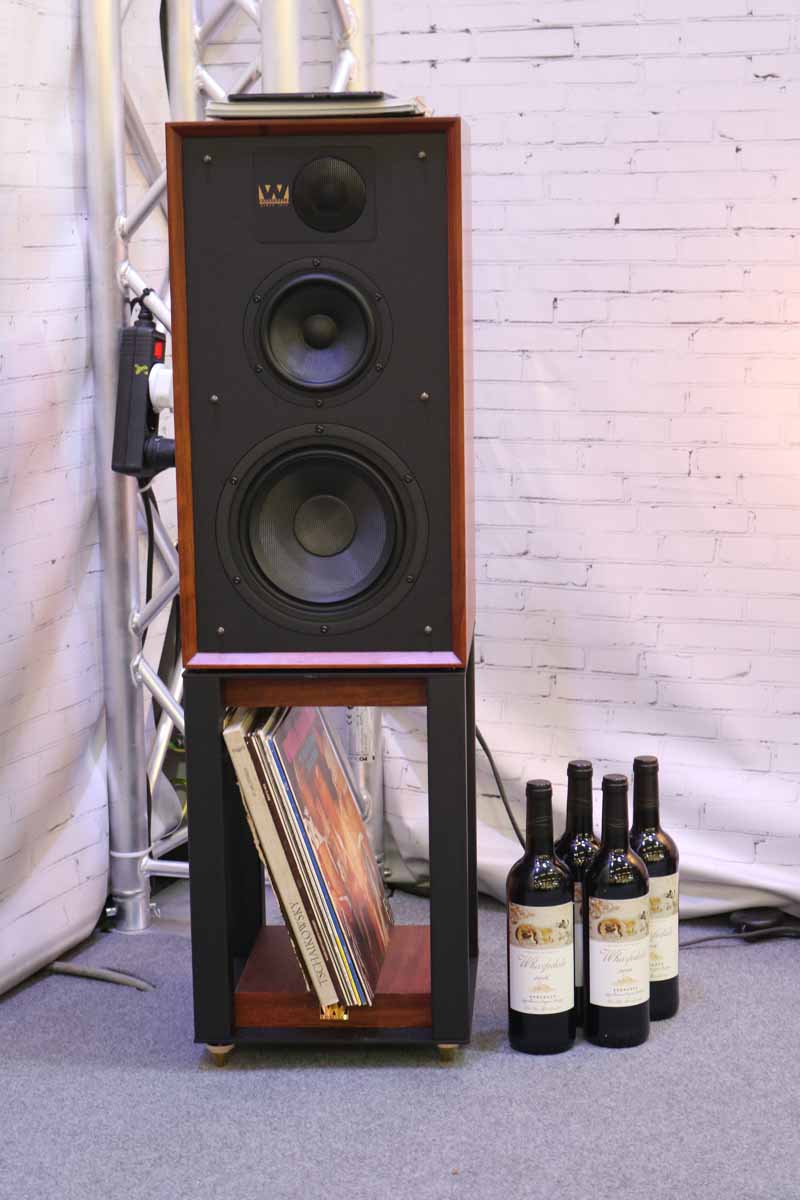 The original Linton debuted in 1965 and the line continued in various iterations until the end of the 1970s. It was a classic model of its time, viewed as a serious Hifi speaker but also relatively affordable.
Its cabinet was substantial, big enough to hold three drive units including a good-sized bass unit, yet not overly unwieldy by the standards of the day. The new Linton has a clear family resemblance. It, too, is a three-way standmount model, retaining similar proportions to the classic Linton models. Its wood-veneered cabinet has a vintage look, yet the standard of finish is distinctly contemporary.
The Linton makes use of its wide baffle by incorporating a large (by modern standards) bass driver with a 200mm Kevlar cone, mounted on a rigid, die-cast chassis. Above this sits a 135mm midrange driver, also sporting a woven Kevlar cone and housed within its own internal enclosure. Finally, a 25mm fabric- dome tweeter with a high-flux ferrite magnet handles high frequencies.
The new Wharfedale Linton is available from the end of May at an RRP of £999.95 per pair, in a choice of walnut or mahogany veneer. The Linton's dedicated stands are available separately at £279.95 per pair. The speakers and stands may also be purchased together at a special combined price of £1099.95.
Didn't get more than a few minutes with these at the show and they were playing very quietly, but I just love the retro feel of them.
Graham Audio and Astintrew
Good to see these two British brands at the show.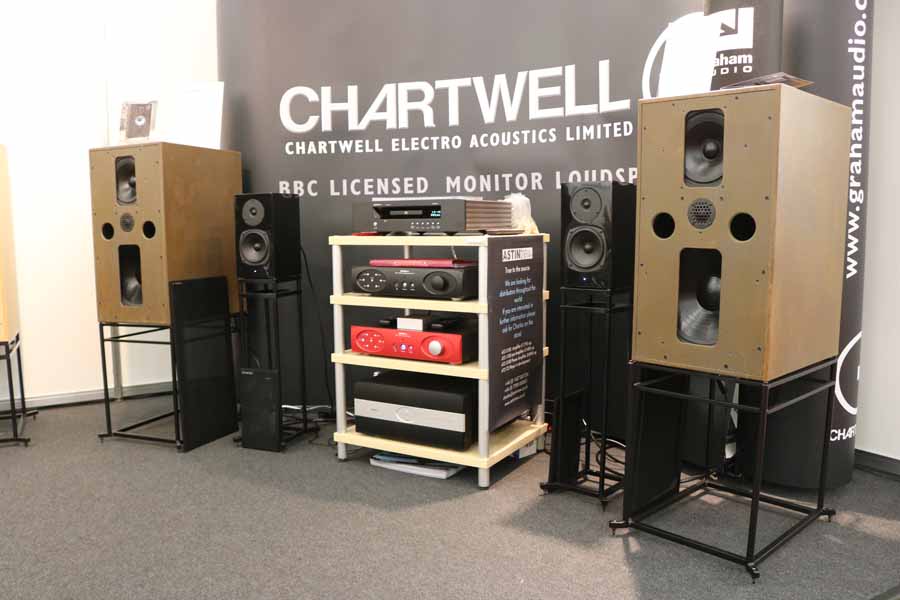 Gold Note
We us a Gold Note Tuscany Red cartridge in our main system, and very good it is too. Janine reviewed their highly flexible phonostage when she reviewed it. They had all of their turntables on show including a gold version of their range-topping Mediterraneo (review imminent on Hifi Pig) which looked fab. They also had there is-1000 one box system on show a review of which you can read here.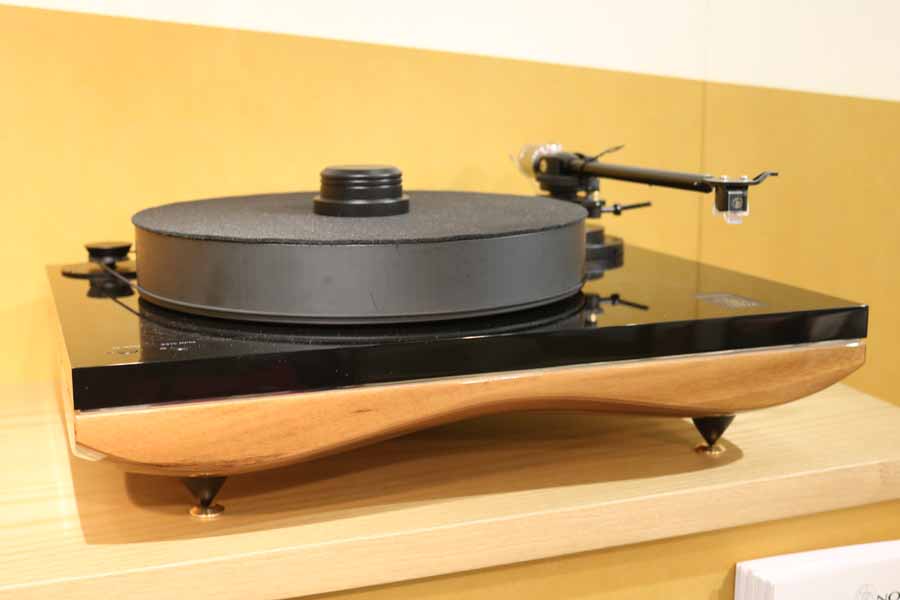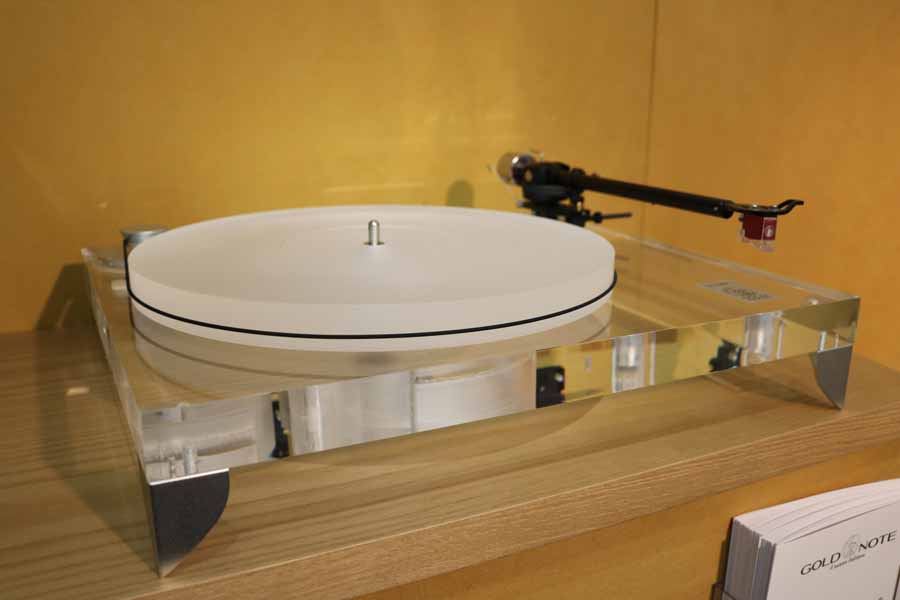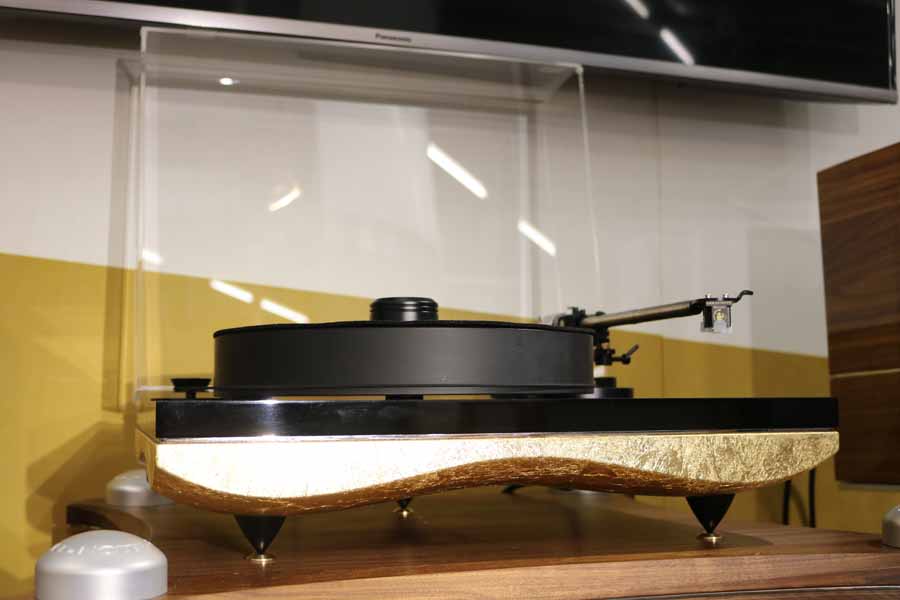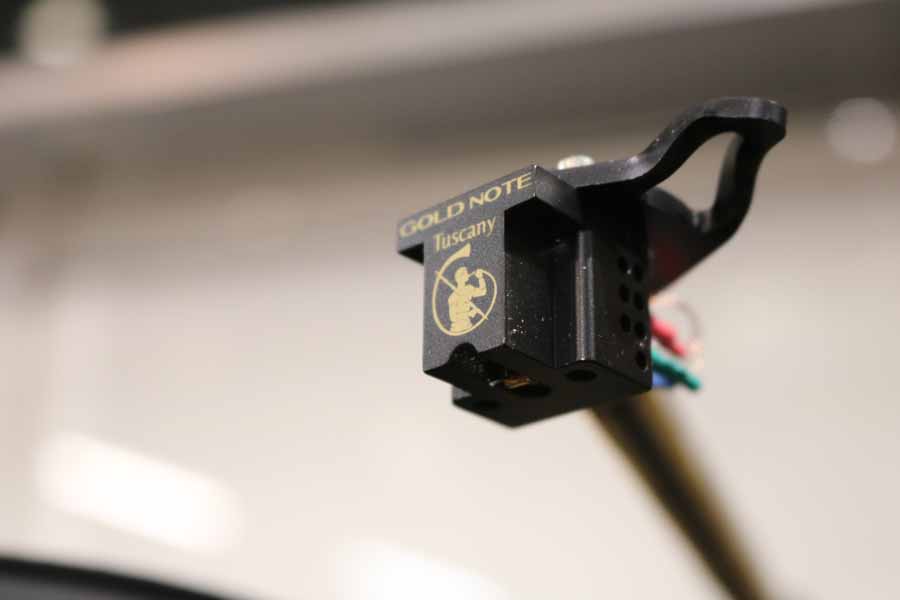 The big news from the Italian brand, however, was the launch of their new DS-10 DAC, streamer, preamp and headphone amp which provides a very compact all in one compact source and will be launched properly this Summer. Gold Note say that the DS-10 is designed to cover the needs of the contemporary audiophile completing any audio system offering almost all kind of Internet and Digital connectivity in a convenient elegant shape. DS-10 is an innovative D/A Converter inspired from their top model DS-1000 merging the extended features of IS-1000 All-In-One unit adding more. It's said to be quick to install and easy to use.
DS-10 is a new generation D/A Converter & UPnP, DLNA Streamer created to revolution any audio system being able to browse Web Streaming Players and Digital Sources.
DS-10 can be matched with traditional CD players, TV or Media Servers as well as being compatible with almost all internet services including Roon, Tidal, Qobuz, Airplay, Spotify, Deezer, V-Tuner, from which it can play DSD, PCM & MQA formats. You can connect your devices via Wifi/LAN but also via high definition digital Bluetooth 5.0.
It converts D/A audio via S/PDIF coaxial, TOS-optical, AES asynchronous PCM 24bit/192kHz inputs, one USB-B Host asynchronous for native and DoP DSD64/128 and PCM up to 32bit/384kHz. It also plays directly from HardDisk and USB sticks (FAT32/NTFS) via USB-A.
DS-10 features an On/Off switchable analogue preamp stage synchronized with all the remote control and including a computer App which let the unit always play via the analogue stage, even with web players.
DS-10 features a professional 6.3mm headphone output with a proprietary design which allows selecting the sensitivity to drive almost any kind of headphone on the market.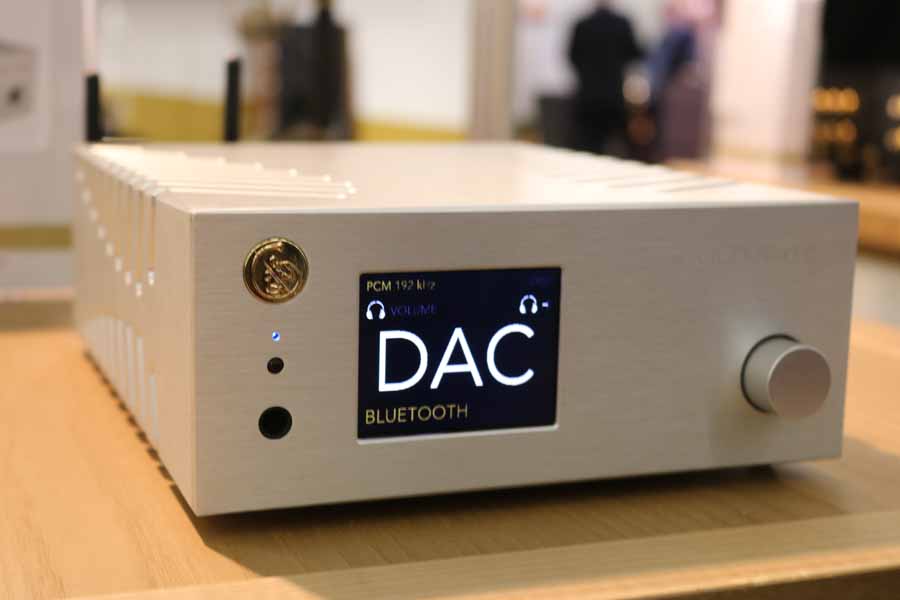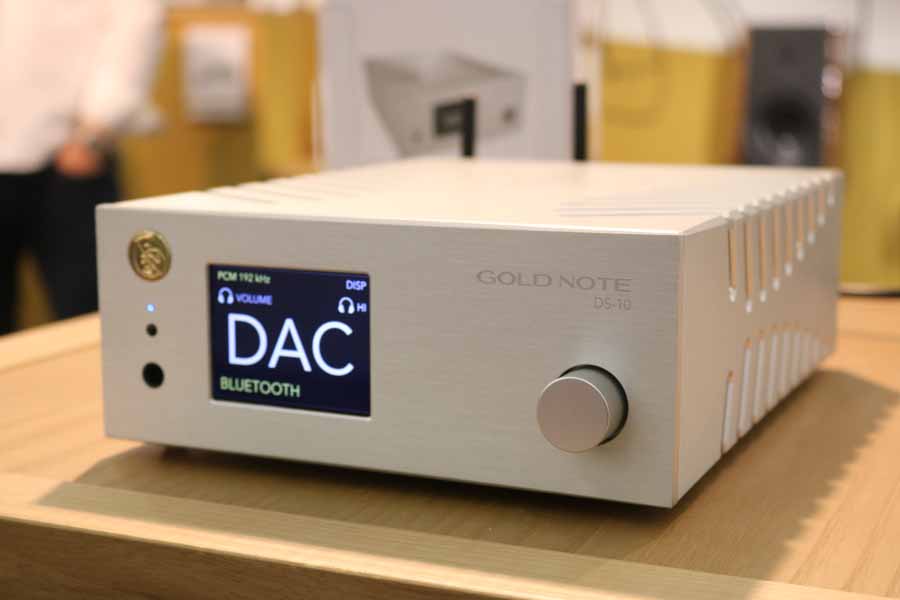 MYTEK
MYTEK were showing off their full range of products but primarily focusing on the Brooklyn Bridge, a Streamer, DAC and Preamplifier. Brooklyn Bridge is identical to Brooklyn DAC+ in terms of audio circuits and performance but has the addition of a built-in Network Streamer. AES/EBU digital input is replaced with an ethernet network connector, a WiFi antenna and a USB port for external music hard drive. Users just ned to add a tablet (ipad or android) and an amp for a complete music system to stream Tidal MQA, Qobuz Hi-Res or other streaming services or play local files connected to Brooklyn Bridge USB port. Roon requires additional Roon Core. Like in the Brooklyn DAC+ there is line and phono analogue preamplifier and a headphone amplifier. Price in the EU is €2995.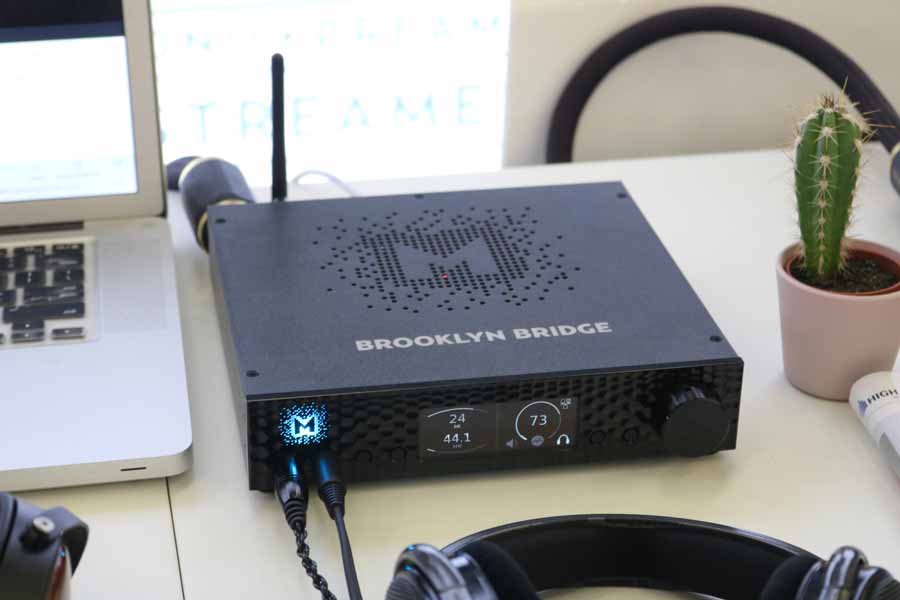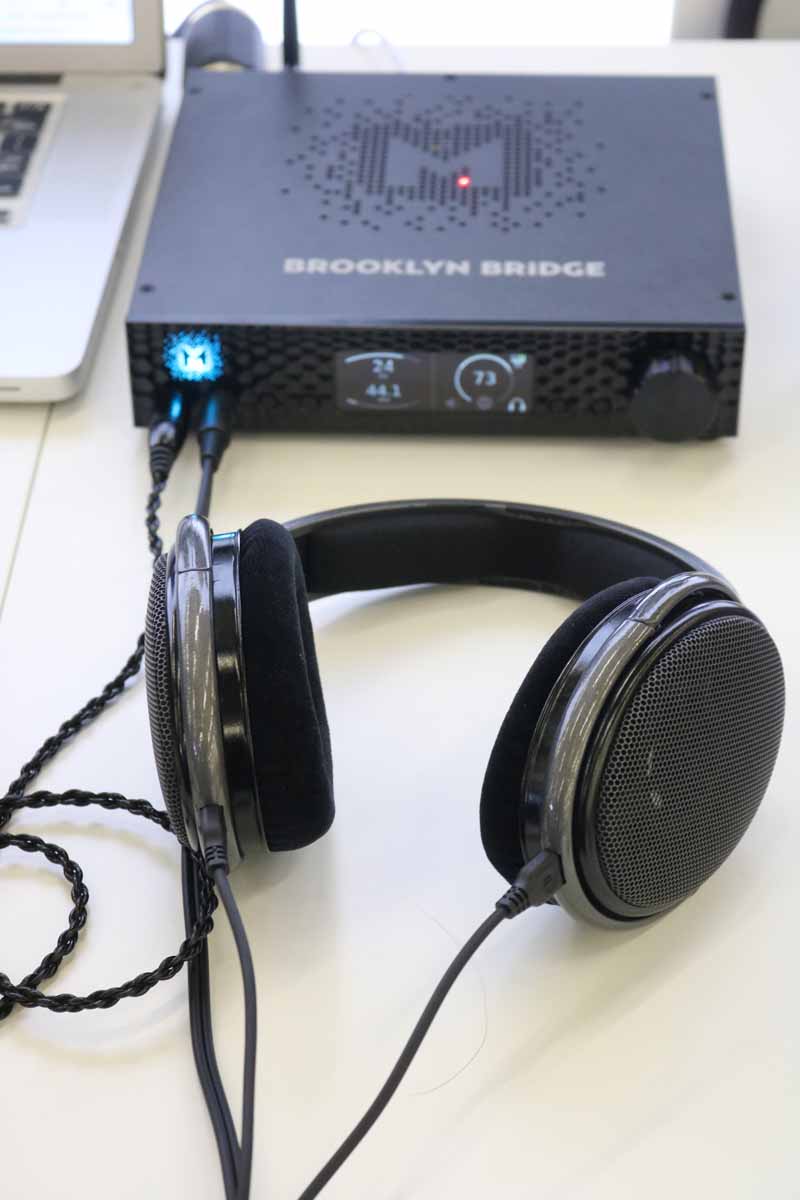 Apurna
Luxury French brand Apurna used High End Munich to add a pair of very distinctive loudspeakers to their amplifier range. The speaker is called Carmina and certainly looks very different to any loudspeaker I've seen before. It incorporates the company's patented and disruptive technology: CARS™ – Composite Apurna Resonance System.
Their floor standing design offers endless, bespoke finishing possibilities say the company and the seemingly suspended MTM configuration, centred within a luminous halo is something that sets it apart from a visual perspective.
Apurna say that controlled elasticity of the multilayer composite shell construction coupled to the bass reflex ports and CARS™, allows the energy created by the movement of the bass membranes to be effectively absorbed.  The main aim of the design say Apurna is to remove the harmful effects of standing waves inside the speaker with the hope that it makes the speaker cabinet less prone to sound coloration.
I only managed a very quick listen at the show but it sounded fine in the small room.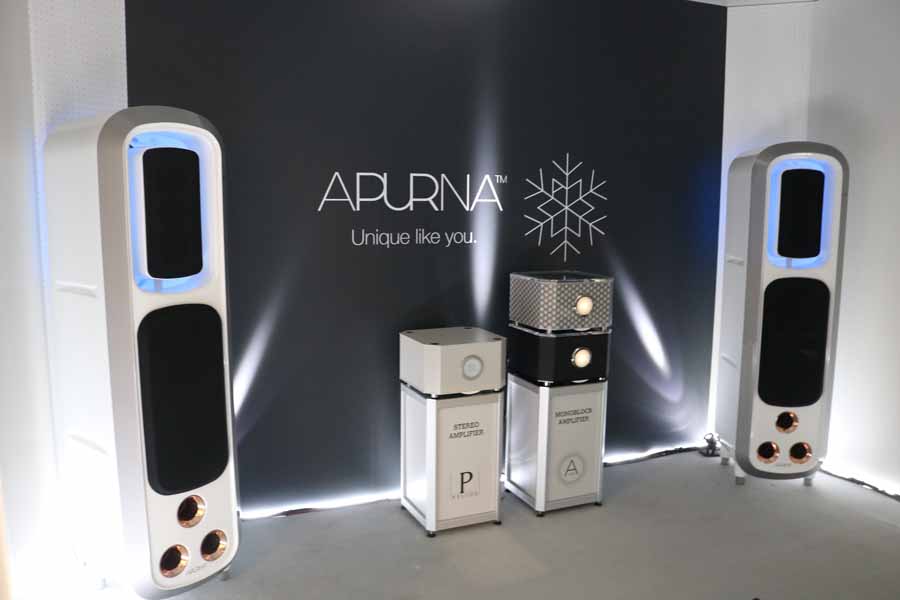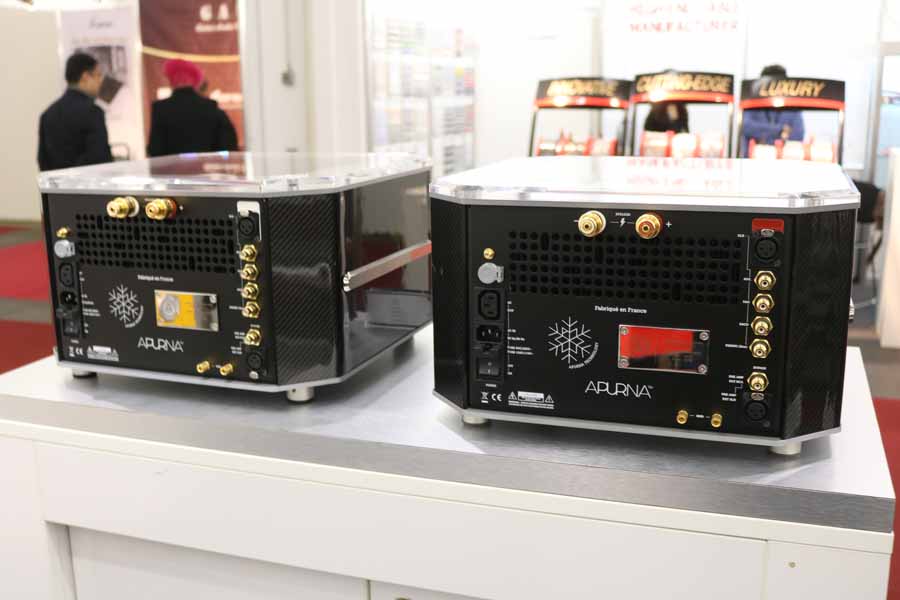 And that concludes my coverage of the Munich High end Show 2019. We had an absolute blast and met lots of new friends as well as having the opportunity to catch up with old friends. The show is growing and growing and there is just too much to see and to cover in detail, but we think/hope that we have managed to bring you a good taste of what High End Munich has to offer.  In the coming days we will have a special FREE e-magazine that will bring together all Hifi Pig's coverage of the show in to one great publication.
If we don't see you at next years High End then hopefully we'll get the chance to say hello at one of the shows we will be attending around the world before then. The next HIGH END will take place from May 14 to 17, 2020 again in the exhibition area of the MOC in Munich.
Stuart Smith
Read More. Hit the links.